The Best Hotels in Ho Chi Minh
The Best Hotels in Ho Chi Minh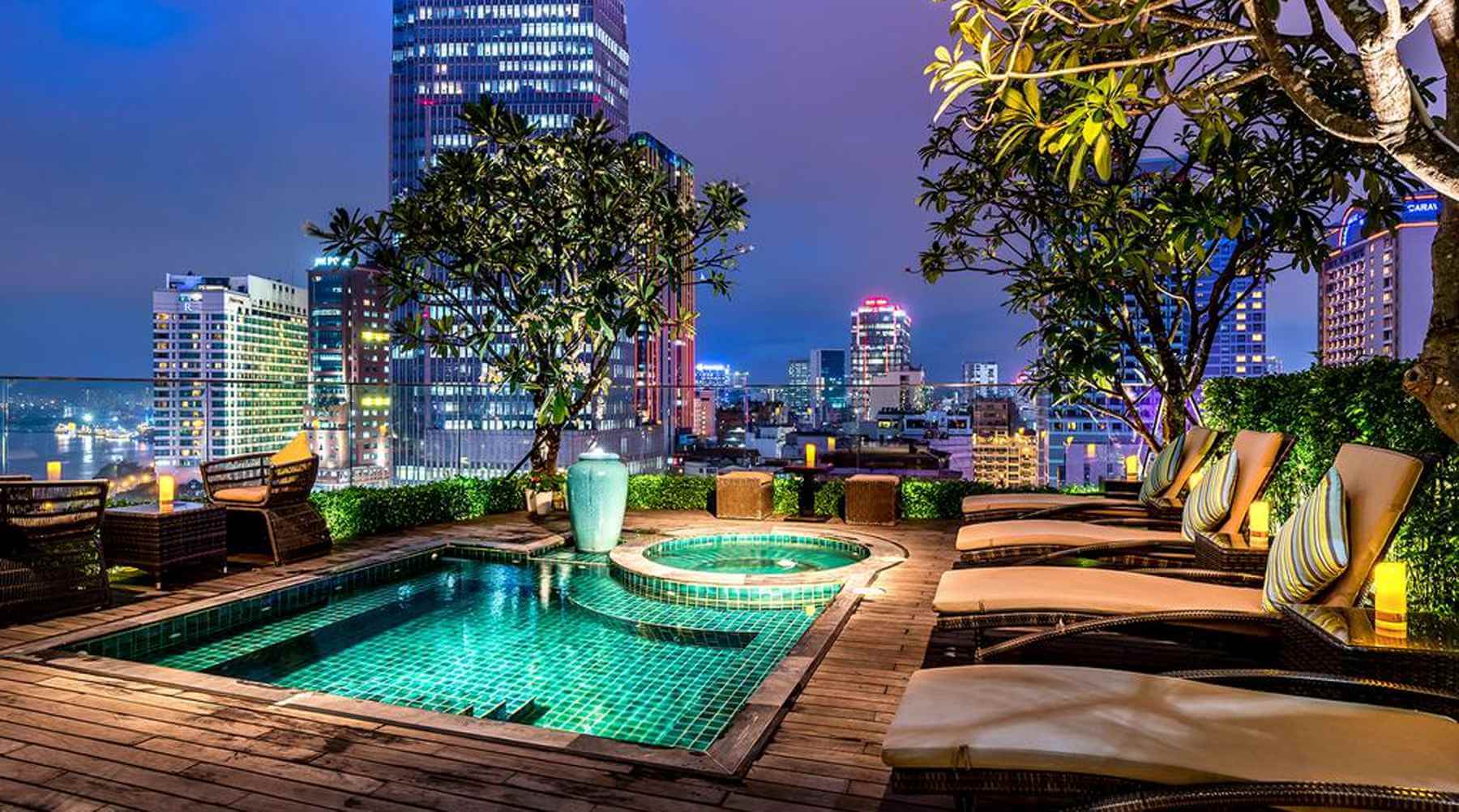 The best hotels in Ho Chi Minh
If you have made it to this page, it means you are looking for the best hotels in Ho Chi Minh! And let us tell you, you came to the right place! In this blogpost we are covering a pretty essential topic when it comes to traveling: finding the best accommodation.
Ho Chi Minh City (or Saigon) is Vietnam's biggest and most modern city. Its ever-changing skyline is filled with some of the most impressive buildings and hotels in the world. If you're looking to live the life of luxury at a very reasonable price, there are some amazing hotels in Ho Chi Minh City you're sure to enjoy.
Our Best Selling Tour
All-Inclusive

Ho Chi Minh City Instagram Tour: The Hidden Gems

If you find yourself in Ho Chi Minh City then you must join us on a Ho Chi Minh City Instagram Tour: The Hidden Gems. This popular, all-inclusive Ho Chi Minh City tour takes you to places in Saigon that no other tour does. Your fun and knowledgeable guide will make sure this is an unforgettable day out. Jam-packed with famous landmarks, architecture, and secretly located spots, including the Notre Dame Cathedral, The "Pink" Church, and a Hidden Weapons Bunker, this Ho Chi Minh tour is the perfect way to see the city.
When it comes to choosing a hotel in In Ho Chi Minh, you're going to be spoiled for choice because the city has a beautiful selection of accommodations, ranging from classic 5-star resorts to unique hotels that double up as art galleries. And not only your choice of accommodation is important, also choosing the right area is crucial, that's why we listed them below, so you can make sure you'll end up in the spot best suited for you. You don't want to end up miles away from the hotspots you want to explore!
If it's your first time in Ho Chi Minh, you might want to check some of our other blog posts, where you will find a lot of information that might come in handy when planning your trip such as 'The best time to travel to Ho Chi Minh' or 'The best things to do in Ho Chi Minh'!
Traveling to a new city can be overwhelming, so if you don't know where to start or what to do first, know that we offer private tours in Vietnam (including Ho Chi Minh) that will help you tackle the city in no time! In fact, one of the best tours you can take to see all the best spots in Saigon is our 'Ho Chi Minh Instagram Tour'.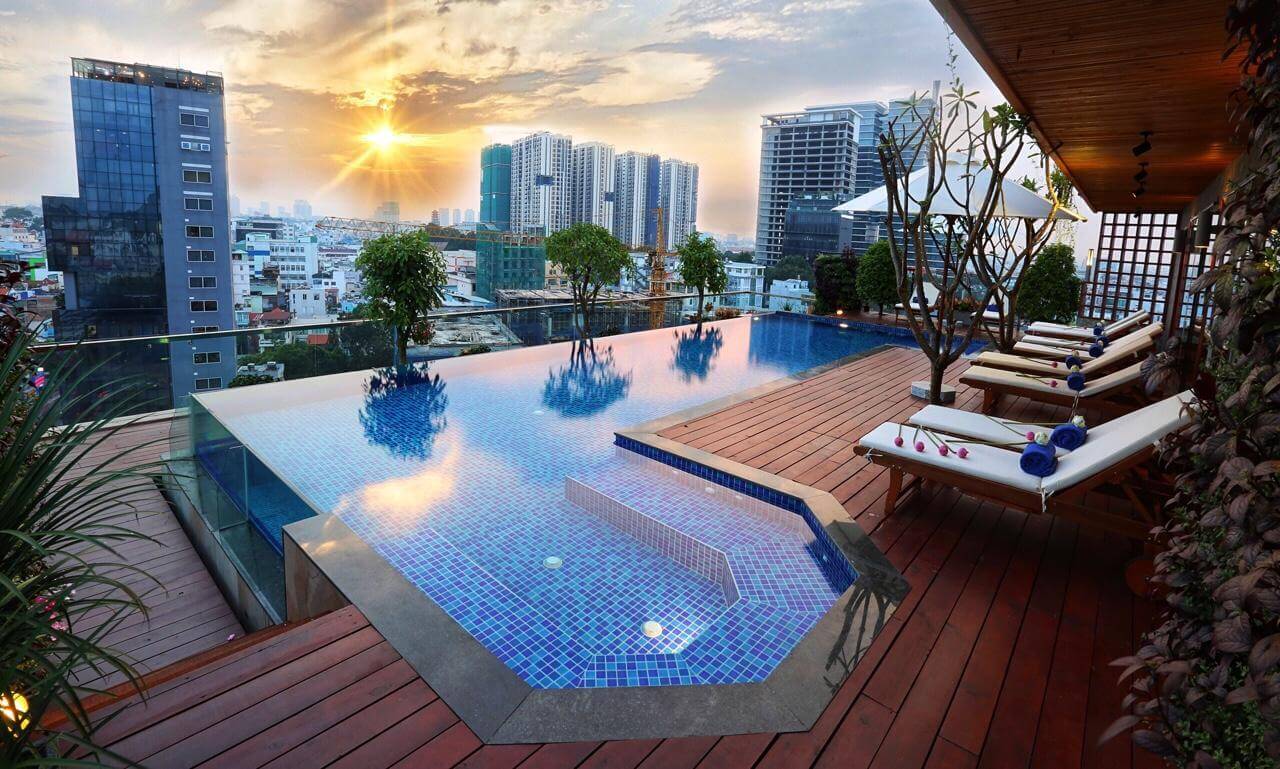 The Best 4 Neighborhoods in Ho Chi Minh
With a population of over 8 million people, Ho Chi Minh City is the largest city in Vietnam. The city is divided into 24 districts, all offering different personalities, accommodation options, and attractions. As a first time traveler or even a returning traveler to Ho Chi Minh City, the options can be overwhelming. It is important to know in which area to stay before you arrive. Most attractions for visitors however are compacted into Districts 1 & 3, meaning this is the most popular area to stay.
Dong Khoi Street Area: The best area for first timers in Ho Chi Minh
Ho Chi Minh District 1 is the beating heart of Ho Chi Minh City, and Dong Khoi Street is the main historical area that has seen the biggest changes throughout the city's past. This street is the heart of the commercial life of Ho Chi Minh City and the perfect place to stay for first-time visitors to Vietnam. Here, you can admire the old colonial buildings, grab a coffee in a stylish cafe, shop international brands and local boutiques, and dine in world-class restaurants.
Pham Ngu Lao: The best area for backpackers and people traveling on a budget
Known as the "backpacker district," Pham Ngu Lao is an area in Ho Chi Minh District 1 that attracts budget travelers thanks to the low prices for everything from food and drink to accommodation. Pham Ngu Lao is also the best area of Ho Chi Minh City for nightlife. There are bars all along the street as well as restaurants with cuisine from all over the world. You'll also find a high concentration of street food carts here. It's definitely the best area to stay in if you want to party and not spend a ton of money.
Cholon: All round best area to stay
District 5 is more commonly known as Cholon and it's Ho Chi Minh City's Chinatown. Cholon literally means "big market" and it's obvious why, as soon as you arrive at Binh Tay Market, which is the largest market in the country. The best part about this area is all the delicious Chinese food. You can find all kinds of Chinese and Vietnamese dishes at the food court inside the Binh Tay Market as well as outside.
Thao Dien: Best area to stay for families
Thao Dien in District 2 is a thriving area with high-rise apartment buildings and cute restaurants and cafes. It's also a very popular area among expats. Boasting the largest amount of healthy eateries in the entire city, visitors can also find plenty of health and fitness classes like yoga and pilates.
If you're still not sure where to stay in Ho Chi Minh City, we recommend checking out Dong Khoi. It's got a bit of everything and offers a great insight into what this destination has to offer.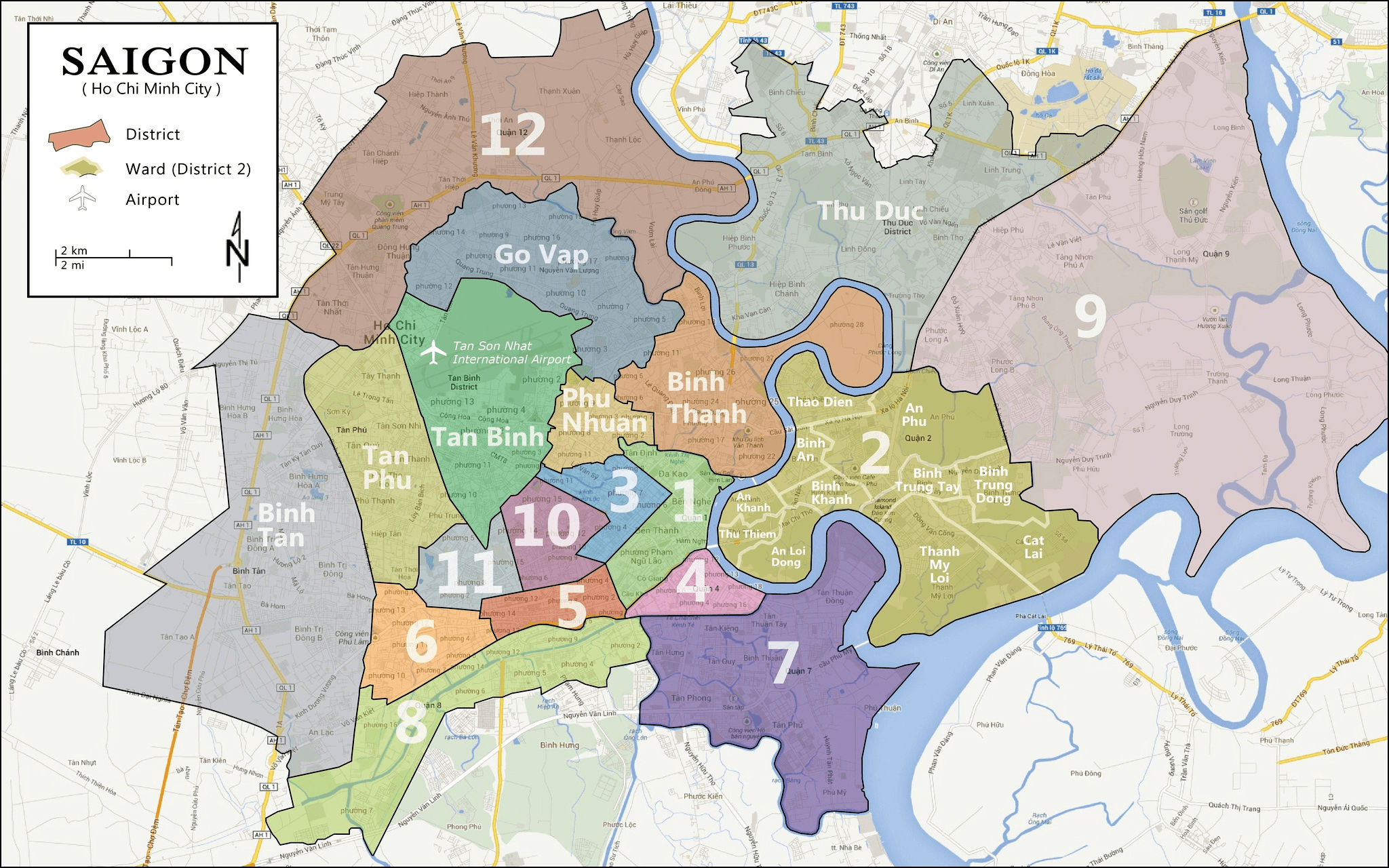 Villa Song Saigon
Each of this riverfront boutique hotel's 23 unique rooms is appointed in light, airy colors with a minimalist aesthetic that blends French colonial furniture with ultra-contemporary art pieces.
The hotel has a large saltwater swimming pool surrounded by a chic terrace and lots of greenery. Other facilities include a small fitness center and an on-site restaurant that serves Vietnamese and contemporary food. The hotel is a bit outside of the main hub of the city, which makes it feel like an oasis from the buzz of downtown, but the hotel offers complimentary speedboat rides to the Cau Mong Pier.
Website: Unique Luxury Boutique Hotel by Saigon River - Villa Song Saigon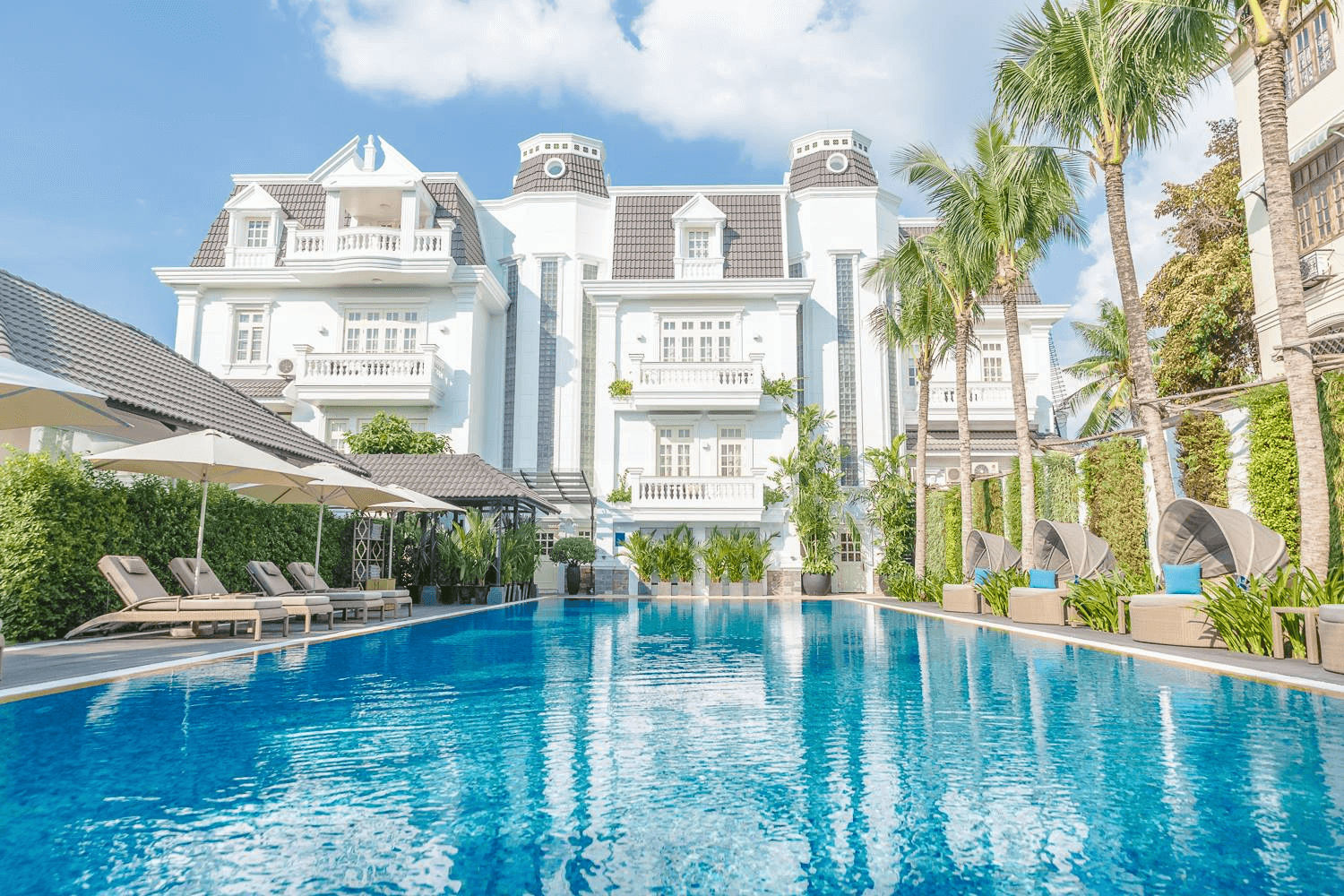 Hotel Des Arts
Hotel Des Arts is one of the swankiest new hotels in Saigon. Featuring Contemporary white on white rooms with trendy claw-footed bathtubs and hardwood floors, this amazing Vietnamese hotel has an old school glamour feel to it. The rooftop bar, complete with infinity pool, is unmissable.
It's also just a short stroll away from the Saigon Notre-Dame Basilica and many other charming French Colonial buildings, perfect for an impromptu photo shoot! The hotel is also surrounded by designer shopping malls, and all the best rooftop bars and restaurants.
Website: 5 Star Hotel Saigon | A Luxury Lifestyle Boutique Hotel In Saigon (hoteldesartssaigon.com)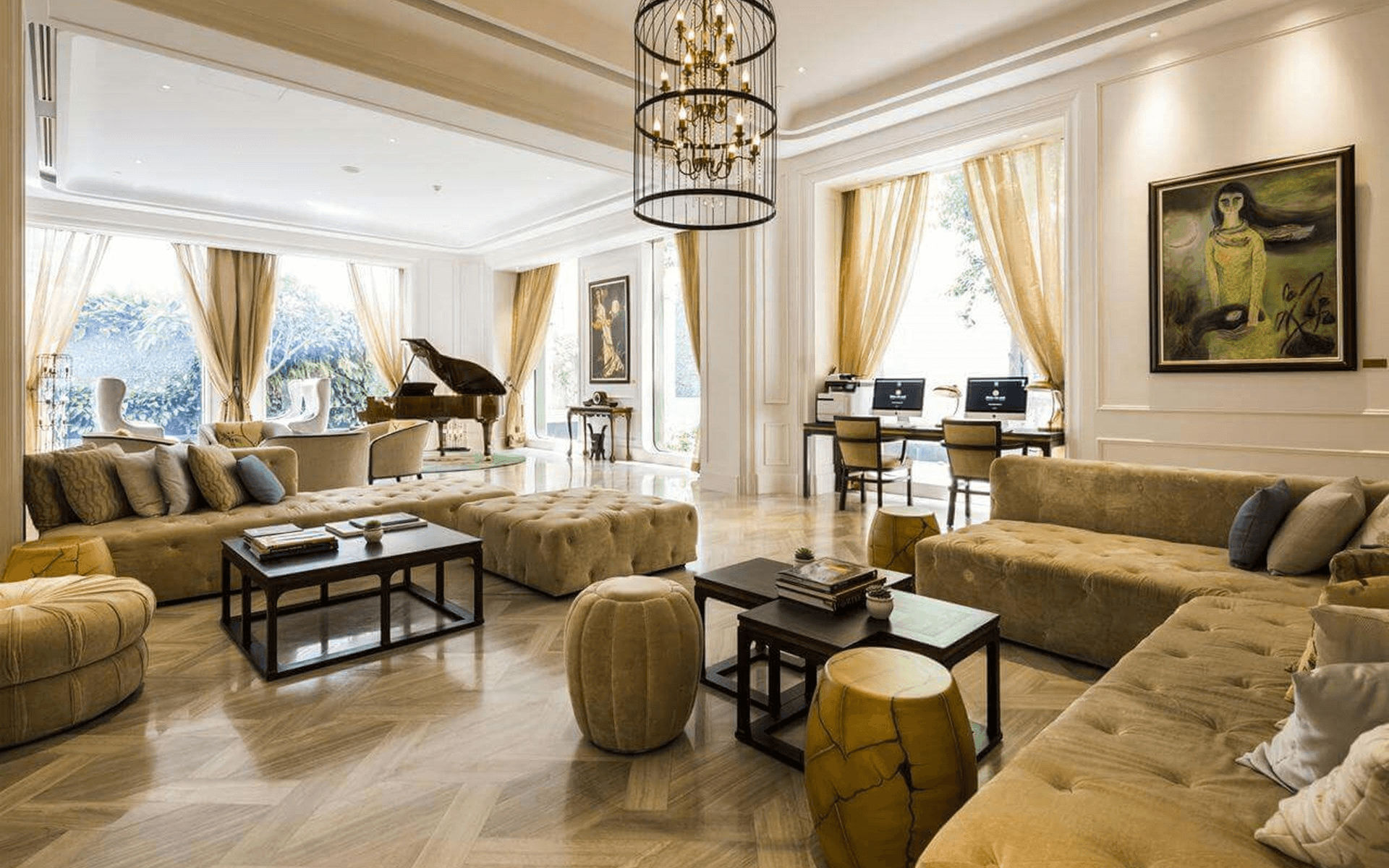 The Hammock Hotel Fine Arts Museum
Located in the lively and vibrant District 1, The Hammock Hotel Fine Arts Museum provides stylish accommodations in Ho Chi Minh City. This hotel is just a stone's throw from the iconic Ben Thanh Market, Bitexco Financial Tower, Ho Chi Minh Square, Fine Arts Museum, Notre Dame Cathedral and major tourists and shopping attractions. Each air-conditioned room is furnished with a hanging hammock, free WiFi access, a flat-screen TV and a desk, mini fridge and a wardrobe. You can enjoy free 24-hour open pantry, rooftop chill areas, self-service laundry and ironing facilities.
Website: The Hammock Hotel Fine Arts Museum, Ho Chi Minh City - Book From $62 (vn-hotels.com)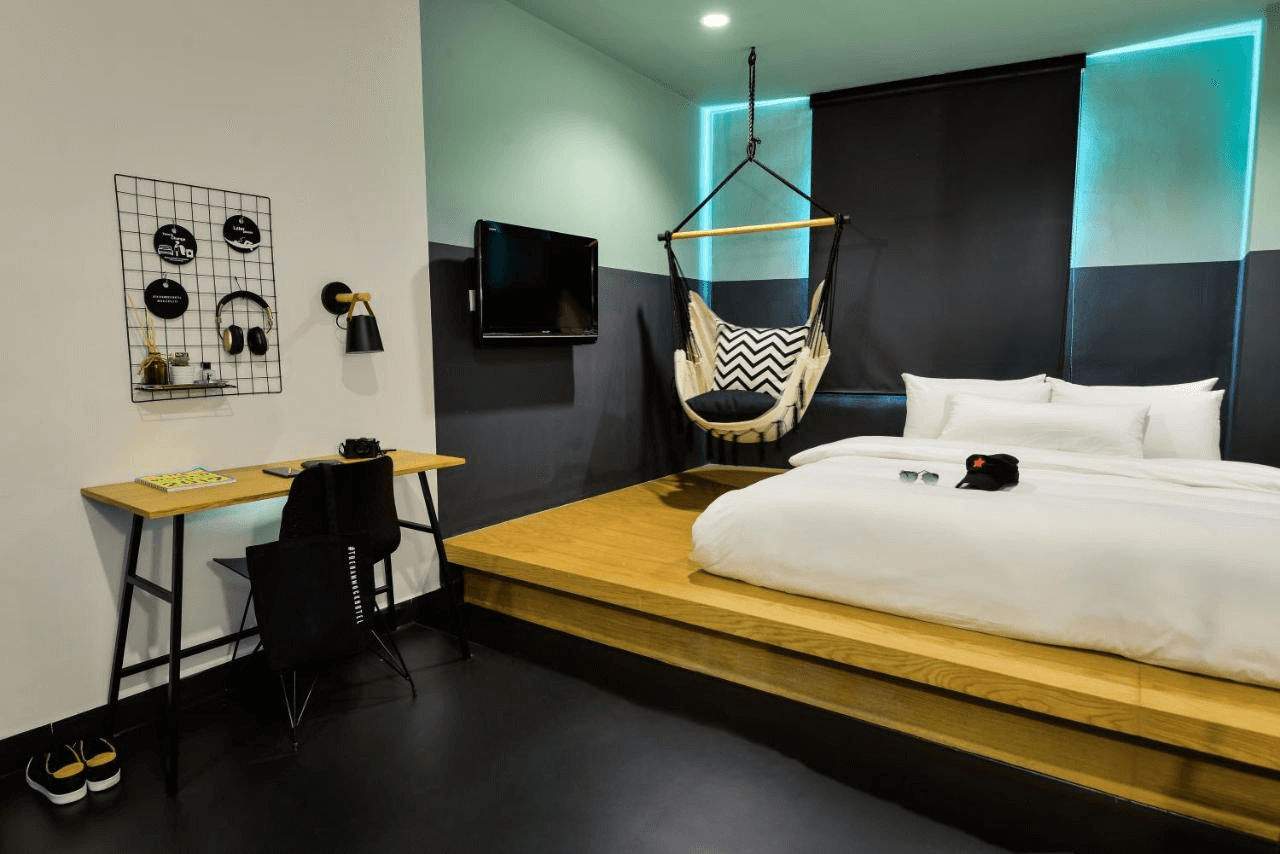 The Park Hyatt
The Park Hyatt is a brilliant 5-star hotel slap bang in the middle of downtown Saigon. A modern hotel, its decor follows a French Colonial style. Undoubtedly home to one of the city's best bars, Lam Son - it's always packed at the weekends, so a great choice if you want to experience some city hustle and bustle! This hotel also features not one, not two, but three on-site restaurants - one for Italian, one for Vietnamese and one for afternoon tea! What more could you want?
Website: https://www.hyatt.com/en-US/hotel/vietnam/park-hyatt-saigon/saiph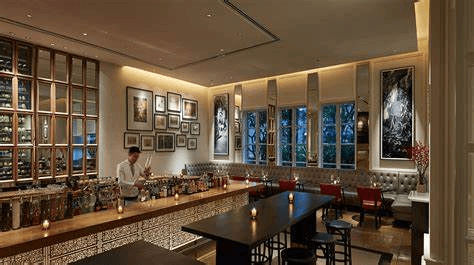 Our Top Trending Tours
All-Inclusive

Ho Chi Minh City Motorbike Tour: A True Local Experience

All-Inclusive

Ho Chi Minh City by Motorbike: The Oldest Spots

All-Inclusive

Ho Chi Minh City by Motorbike: Top Historical Spots
LA VELA Saigon Hotel
Located right in the center of this modern and vibrant city (district 3), LA VELA Saigon Hotel is a five-star hotel, equipped with an equally fabulous rooftop pool. Perched on the 27th floor, 150 meter above the city, a swim from edge to edge at this rooftop infinity pool means you get to enjoy panoramics over pretty much all the Ho Chi Minh skyline. And also to swim in one of the world's largest rooftop infinity pools.
This is a truly glittering oasis, high above the bustling streets of Saigon. And in between refreshing dips you can relax in one of the comfy loungers, either in the sun or in the shade from one of the large palm trees.
Website: Home - LA VELA SAIGON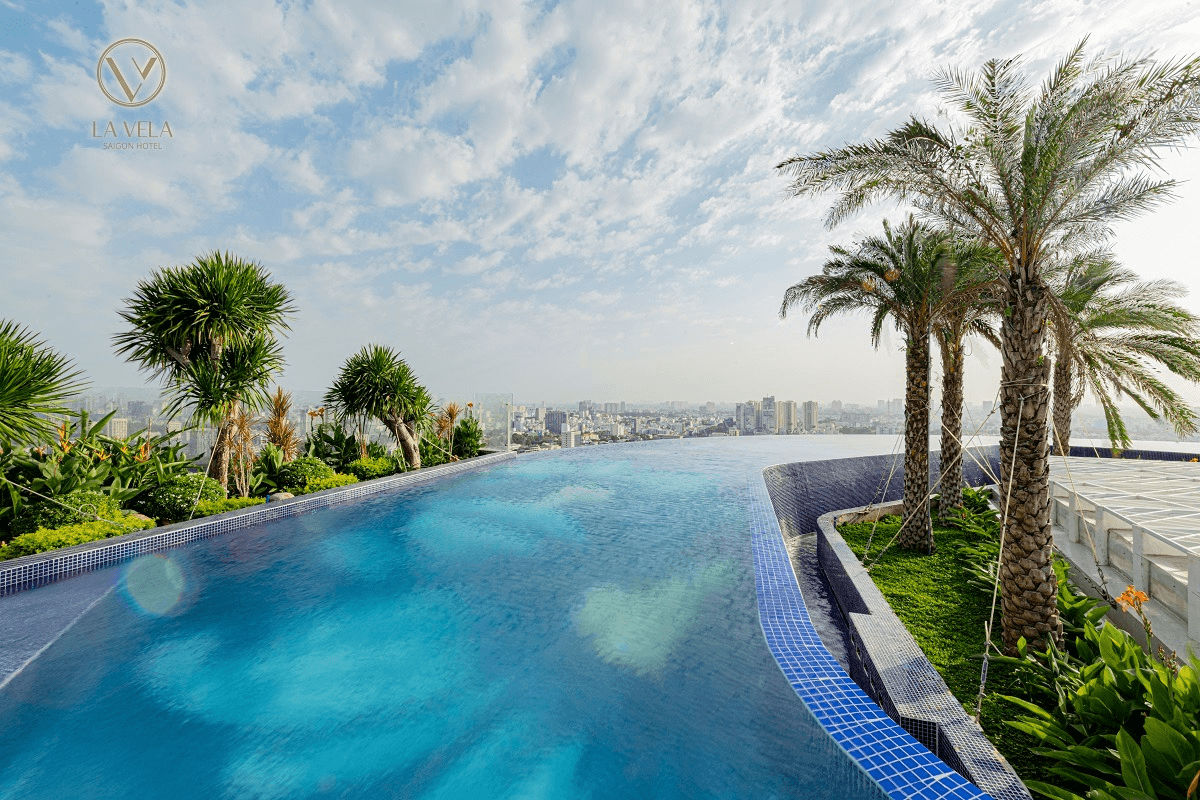 An Lam
An Lam is a truly captivating boutique hotel in Vietnam, surrounded by lush gardens on the Saigon river. It offers exclusively designed villas finished with contemporary furnishings and traditional Vietnamese touches. Achingly chic and astonishingly peaceful, despite its central location in Ho Chi Minh City, this is the perfect spot if you're after something extra special. The on-site restaurant serves a delicious French Vietnamese fusion menu.
Website: About - An Lam Retreats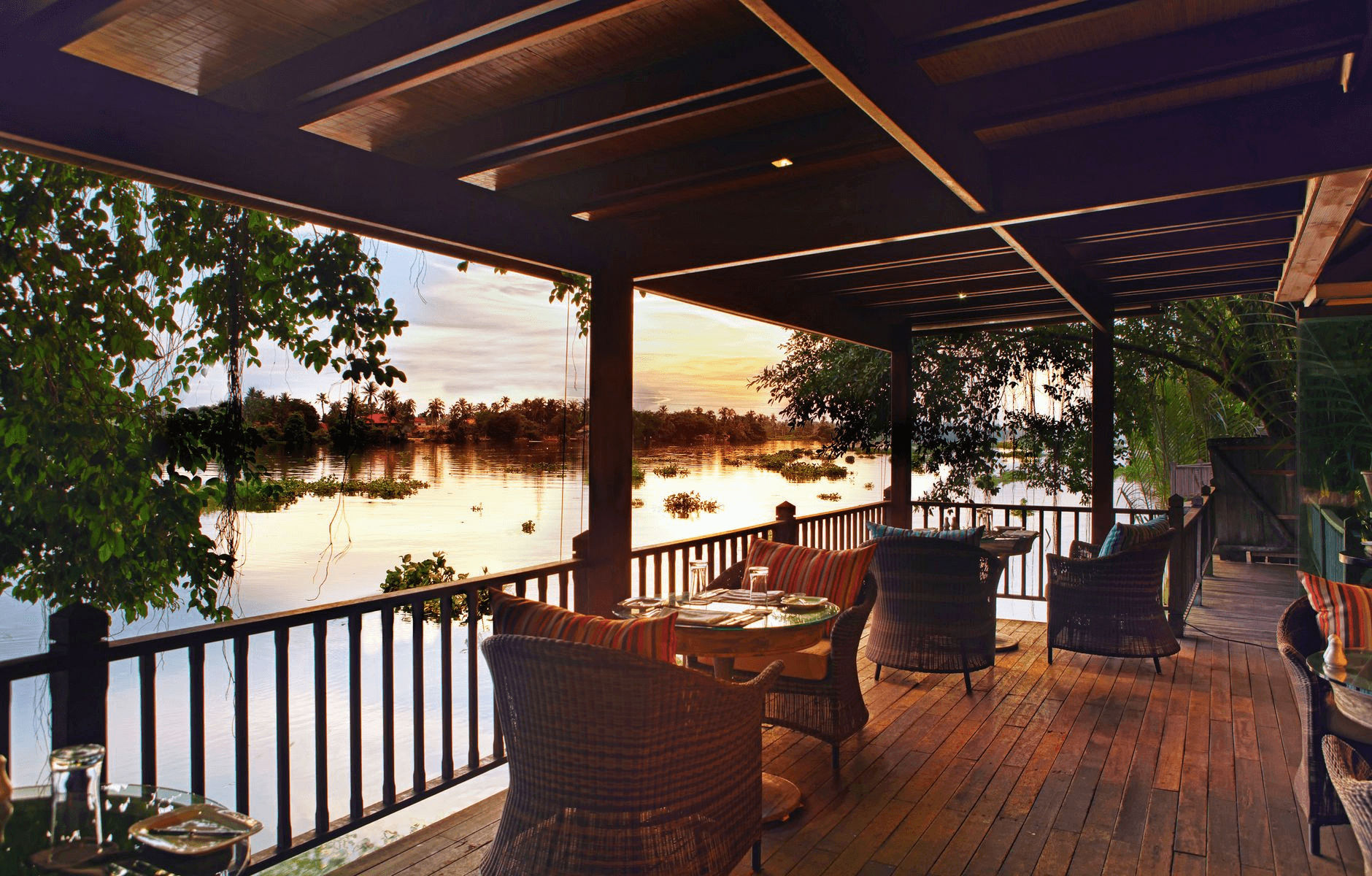 Conclusion
We hope you've enjoyed our tips and we can't wait for you to have an amazing time in Ho Chi Minh, maybe even in one of the hotels recommended by us!
Remember we are always at your service if you find it hard tackling the city on your own! We offer some of the best tours in Vietnam and our guides can't wait to show you around!
Get your VACATION on!
Expertly curated emails packed full of vacation inspiration, travel tips and more!