Things To Do In Chiang Mai: Travel Guide
Things To Do In Chiang Mai: Travel Guide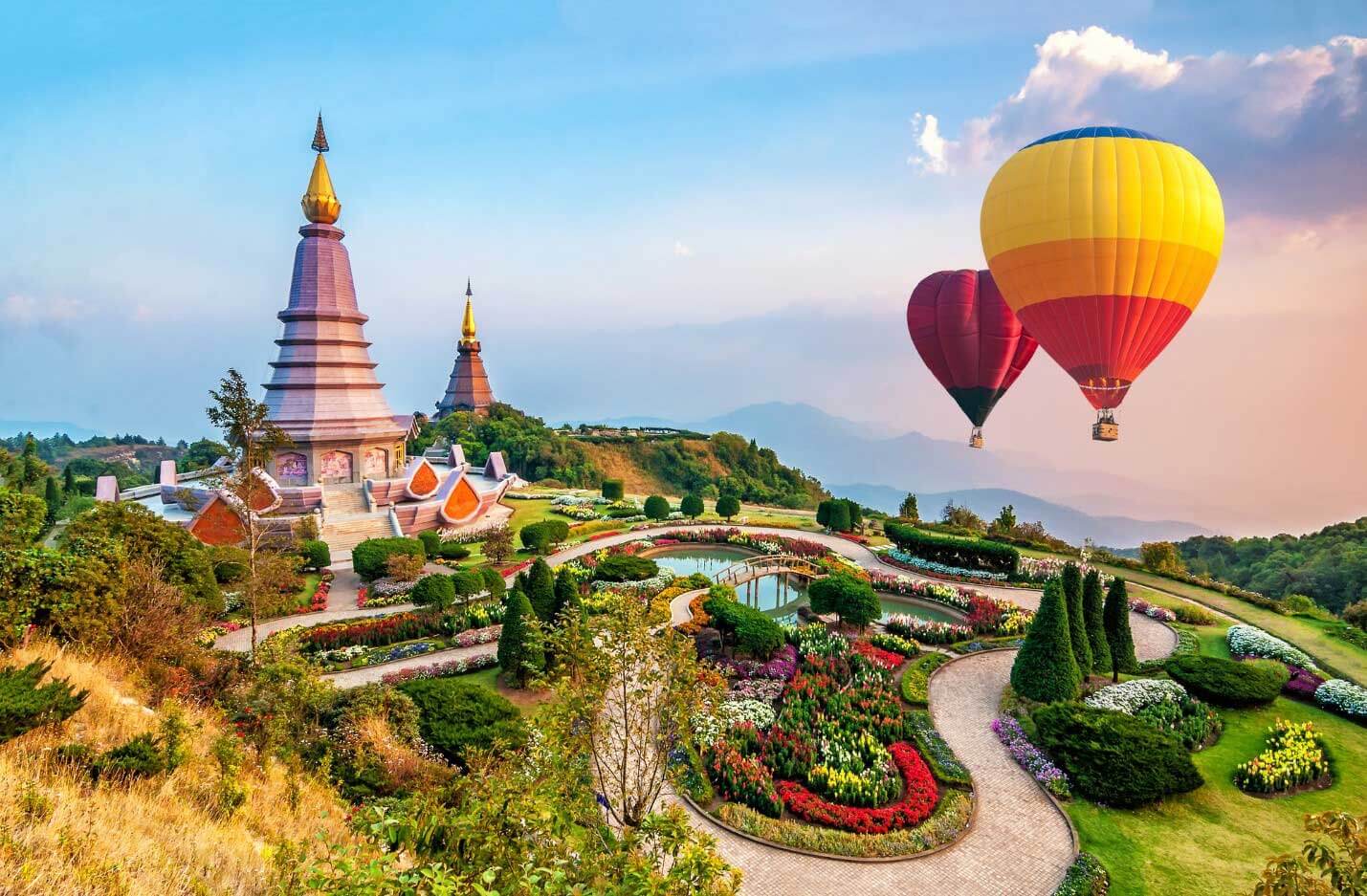 If you're planning a trip to Thailand then you will definitely want to read our Chiang Mai travel guide. We know you've probably got your sights set on the soft sandy beaches of the Southern Islands - Koh Samui, Koh Phangan, Koh Lipe and more!
While we adore the tropical getaway islands in the South of this amazing country as much as the next person, we also want to make sure you don't forget about the equally idyllic North of Thailand.
Very different from the beachy vibes of the South, the North of Thailand is full of lush green landscape rather than ocean and sand. But this definitely doesn't mean it's not worth visiting!
Our Best Selling Tour
All-Inclusive

Chiang Mai Instagram Tour: The Most Famous Spots

No visit to Chiang Mai is complete without our Chiang Mai Instagram Tour: The Most Famous Spots. Your personal guide will pick you up in a private, air-conditioned car and take you to the most memorable places in Chiang Mai. This full-day Chiang Mai excursion is all-inclusive, we cover everything from your transport and entrance fees to your delicious lunch. This tour is packed full of culture as you explore sights such as the Doi Suthep Temple, Wat Rajamontean Temple and Silver Temple before stopping for lunch at a secret Instagrammable café. This Chiang Mai tour is every Instagrammers dream, and one not to be missed when you're visiting the city.
The North of Thailand - in particular Chiang Mai (known as the 'Rose of the North') - has so much to offer. Think ancient temples, mystical mountains, jungle treks and hidden waterfalls - it's really no surprise more and more people want to visit Chiang Mai.
You haven't really experienced all of Thailand's culture unless you've been to Chiang Mai, so get it on your list of things to do in Thailand! If you don't know much about Chiang Mai and are wondering where to start, don't worry - we've got you covered! Here I share my travel guide to Chiang Mai, including all of the best attractions. Finding the best things to do in Chiang Mai can be difficult, so read through our suggestions to see what takes your fancy! If you like having a hassle free way to explore your next getaway destination, take one of our guided tours in Chiang Mai.
Overview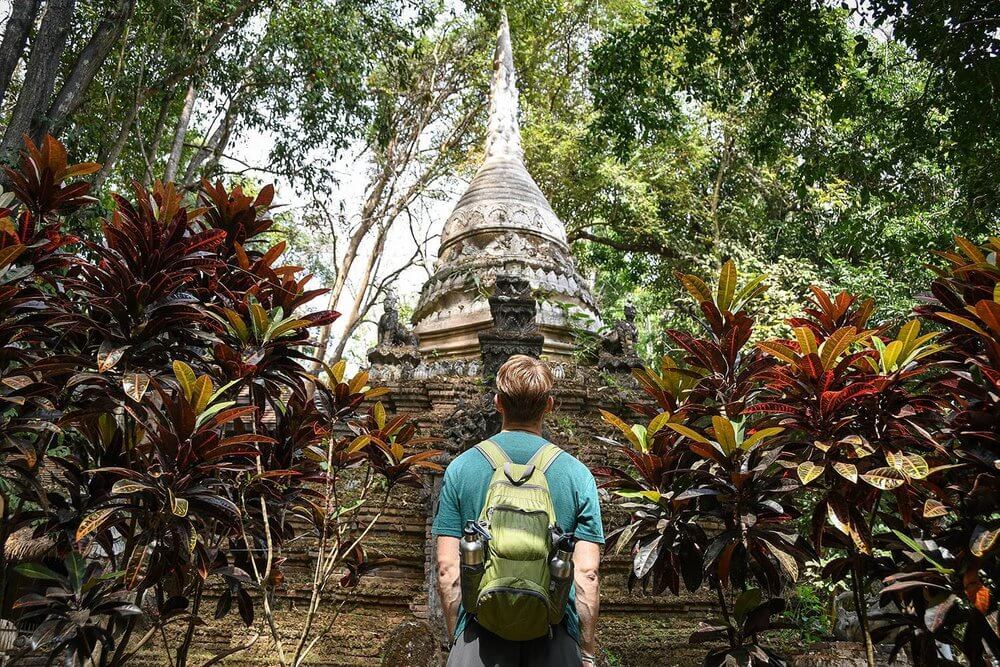 How to get there: Flying from Bangkok to Chiang Mai is the quickest mode of transportation. domestic flights depart from both Suvarnabhumi Airport (BKK) and Don Mueang International Airport (DMK) in Bangkok, landing at Chiang Mai International Airport (CNX).
Flying can often cost the same as taking the train, especially if you book in advance. Budget flights start from around 1,000 THB (approximately 30 USD). The flight takes around one hour and 15 minutes and there are more than 50 flights every day of the week.
There are also many buses and trains that run from Bangkok daily. These are the cheaper option but take MUCH longer (12-15 hours and remember trains in Thailand are ALWAYS late!).
How to travel around Chiang Mai: Jump in a tuk-tuk or a red songthaew and whizz through the streets taking in all the sights and smells of the city. This is 100% the cheapest and most convenient way to get around Chiang Mai. Simply stand at the side of the road and wave down a taxi, tuk-tuk or the local bus. But remember: keep your palm and fingers facing down when hailing a cab, otherwise this can be seen as rude.
Top things to do in Chiang Mai
DOI INTHANON NATIONAL PARK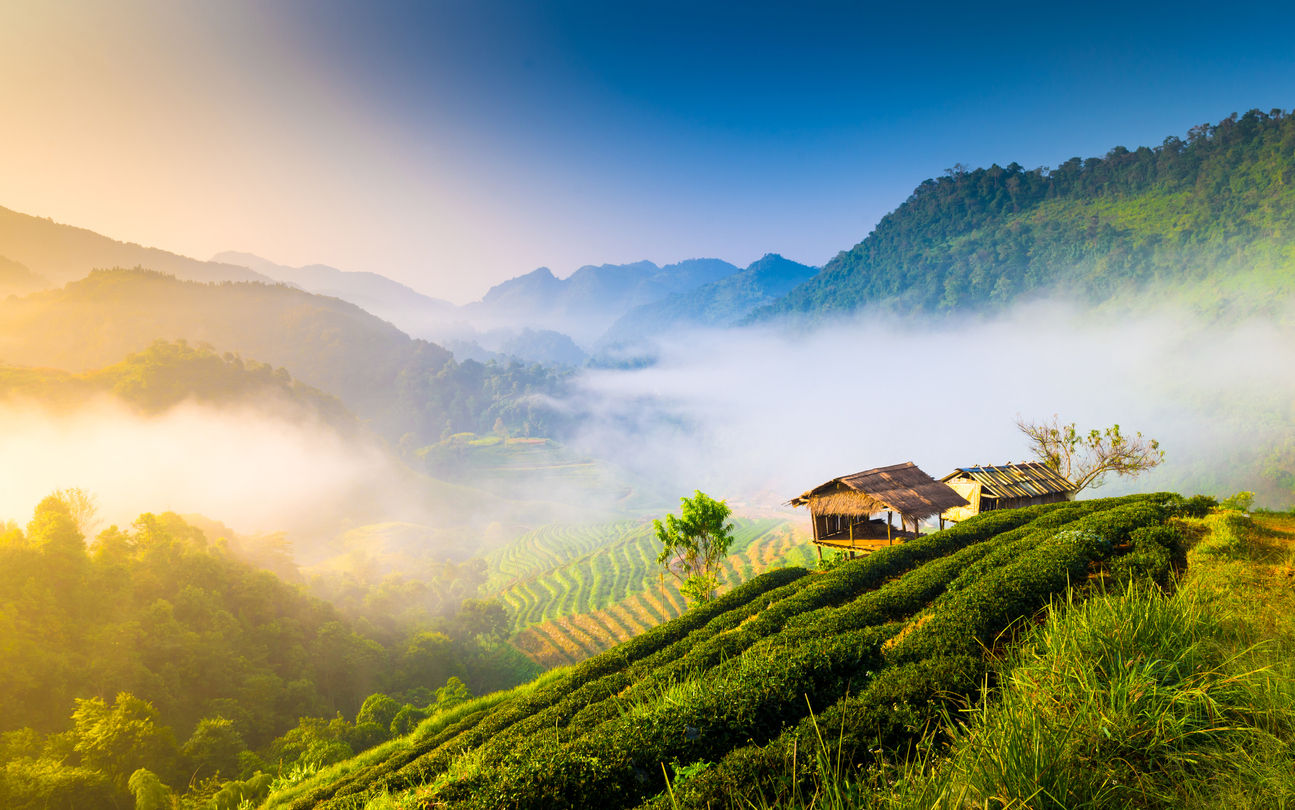 Otherwise known as "the roof of Thailand", this national park is not to be missed. The easiest way to see this amazing sight is probably through a local tour service. Simply ask at your hotel and they will be more than happy to arrange this for you as there are many tour companies that run trips here, due to it being one of the best things to do in Chiang Mai.
Usually it will be a full day tour including some other stops such as, Sirithan Waterfall, a small hill tribe village (Karen village), and Vachiratharn Waterfall. Most tours will also include a delicious lunch at a local Thai restaurant - be sure to try the traditional Kao Soi.
At the attraction, wander along the Ang Ka nature trail and reach the highest point in Thailand at 2565 meters. Then head up to the King & Queen pagodas. Not only are the chedi's stunning, but the area offers the best views across the national park - undoubtedly one of the top things to do in Chiang Mai.
ELEPHANT JUNGLE SANCTUARY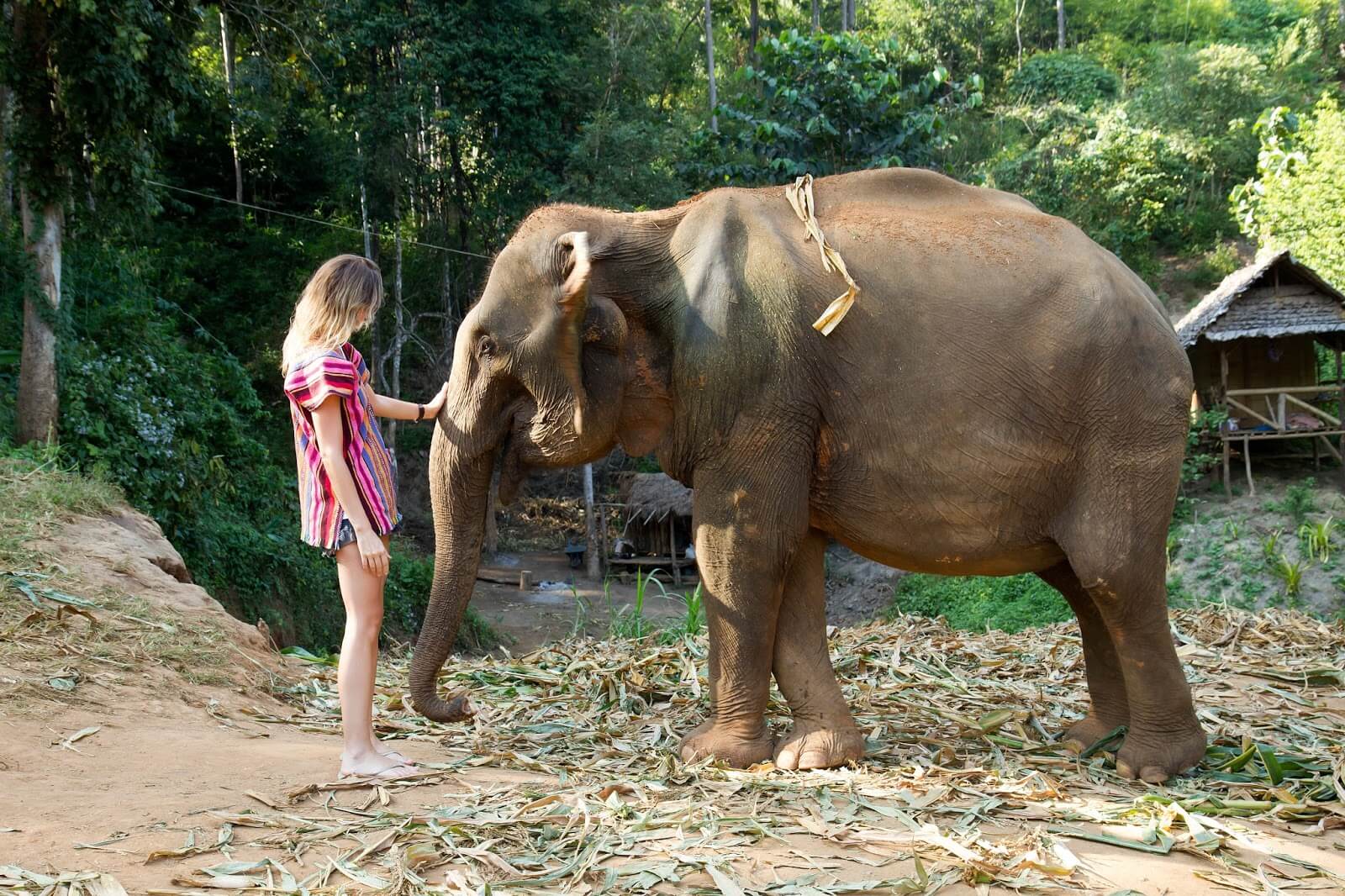 Whenever I think about my visit to Chiang Mai, one thing stands out for me - volunteering with elephants at Elephant Jungle Sanctuary. It's possibly the most tourist-y thing you can do in Chiang Mai, but trust me, you don't want to miss this! If you're looking for great things to do in Chiang Mai, a visit here should be at the top of your list.
Elephant Jungle Sanctuary is an elephant rescue and rehabilitation centre that you can visit and spend the day with the elephants. The centre is completely ethical and does not use hooks or chains or offer rides or shows.
A day trip to the sanctuary includes pick-up from your hotel, an educational talk about the elephants and why they had to be rescued, lots of feeding and play time with the elephants (including helping to bathe the elephants in the river - so be prepared to get wet and muddy!) and even a traditional Thai lunch.
Check out our Ethical Elephant Sanctuary Experience Tour which includes all this PLUS visits to Wat Chedi Luang and the beautiful rolling hills and jungles of surrounding Chiang Mai with one of our lovely local tour guides - we just had to include it in our Chiang Mai travel guide!
WAT PHRA THAT DOI SUTHEP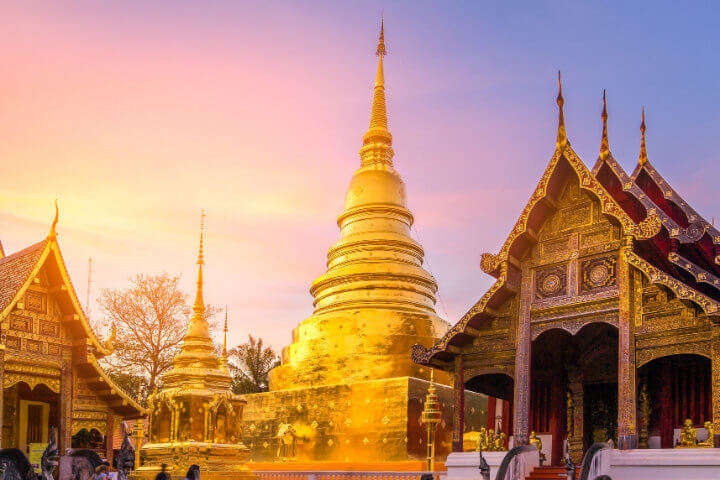 Doi Suthep Temple is one of the famous temples in the whole of Thailand. You can easily visit the temple by catching a taxi from anywhere in Chiang Mai and you should definitely make the effort, as the temple is widely considered one of the best places to visit in Chiang Mai.
Climb the famous 300 steps to the top of the mountain and enjoy beautiful views and the serene and mystical atmosphere of the ancient temples at the top (if you're not feeling up to the steps, there's also a free cable car service to the top).
To enter the main temple you have to take off your shoes and go in barefoot. Similarly, you need to dress appropriately. This means shoulders and legs need to be covered, so make sure you take a sarong you can easily tie over yourself to cover up. Or you can rent one from the site for a small fee.
SILVER TEMPLE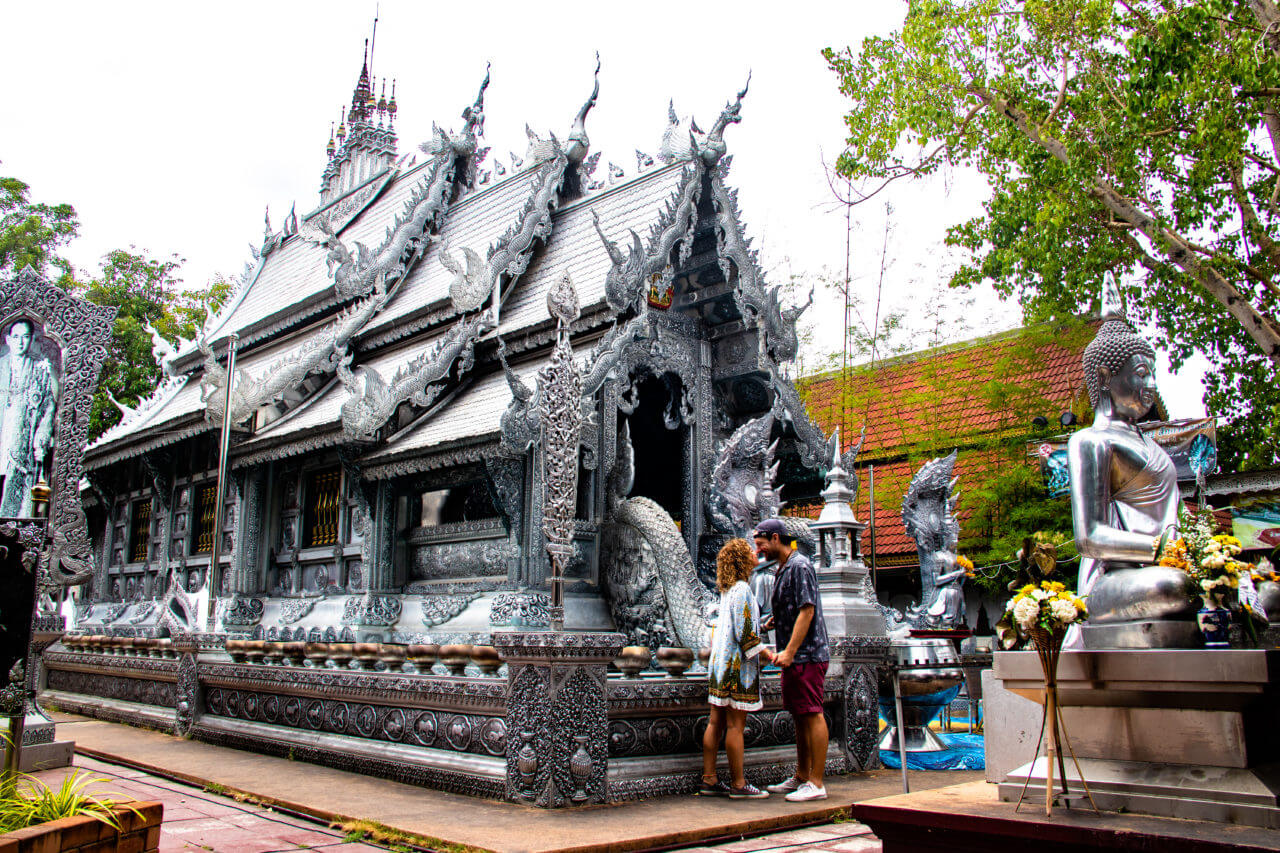 The Silver Temple in Chiang Mai is the main shrine to the God, Ubosot. It's made from silver which represents Yin energy and is linked to the moon which is also meant to be very old and wise.
It's silver exterior provides a welcome change to the many other temples in Northern Thailand, many of which look very similar. However, the building is not made from solid silver as some suggest. It's a regular building that has been lined with silver panels.
Unfortunately, there is a strict rule against women being allowed inside the temple which is very much enforced. However, even if you're female it's still well worth a trip to the temple as the best bit is admiring it from the outside anyway! Don't let the strict rules dissuade you, as its exterior alone makes it one of the most desirable locations in Chiang Mai.
You'll also see silversmiths making silver goods and real practicing monks. The temple is open dawn till late. You can even arrive at dawn and hand alms out to the monks.
SUNDAY WALKING STREET NIGHT MARKET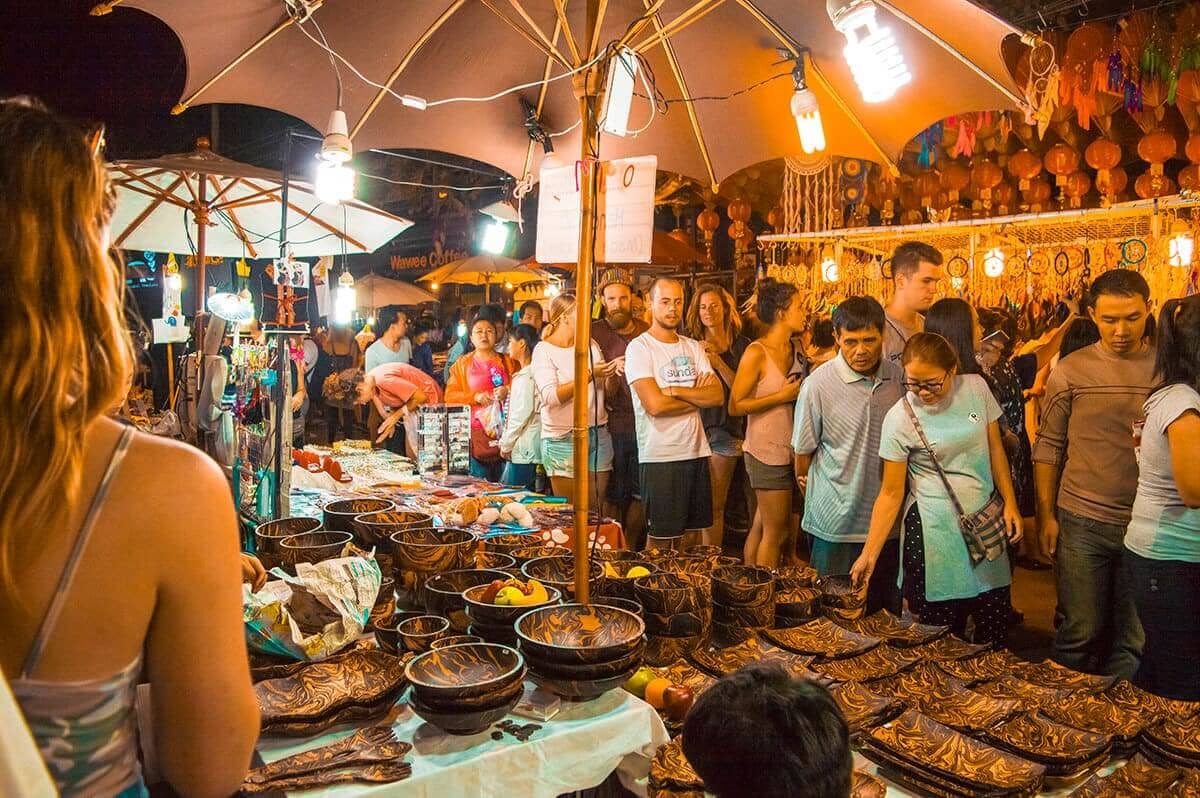 What would our Chiang Mai travel guide be if we didn't mention the local markets? A visit to Chiang Mai would not be complete without a trip to the famous Sunday Walking Street Night Market. Whilst there are many markets in Chiang Mai, this particular one spans an impressive kilometer and is filled with many unique treasures and delicious food.
If you fancy immersing yourself more into the culture, why not look beyond street food and take a cooking class in Chiang Mai as well?
STICKY WATERFALL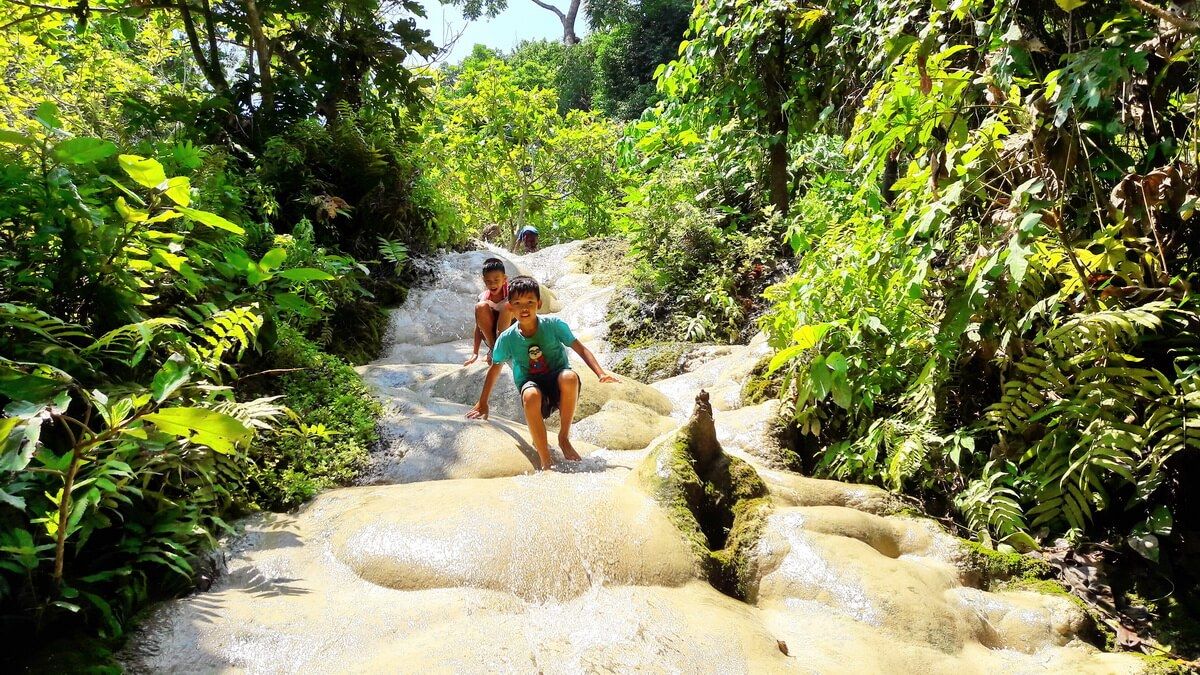 The waterfall itself may not be the most impressive you've ever seen, but what is so unique about this waterfall is the round, creamy rocks beneath which grow a rare type of algae. The algae is actually sticky meaning you can easily climb the rocks without slipping off!
This has become a must-see attraction for tourists visiting Chiang Mai, so it's likely to be pretty busy with other tourists but it's well worth visiting in my opinion! Have fun climbing the multi-tiered waterfall, cool down and get some great photos while you're at it!
A visit here probably isn't going to take up an entire day so why not combine it with a trip to Doi Suthep Temple with our all-inclusive Doi Suthep Temple & Sticky Waterfall Tour. Despite its touristy nature, you should seriously consider paying a visit to the Sticky Waterfall when you're looking for things to do in Chiang Mai.
UMBRELLA VILLAGE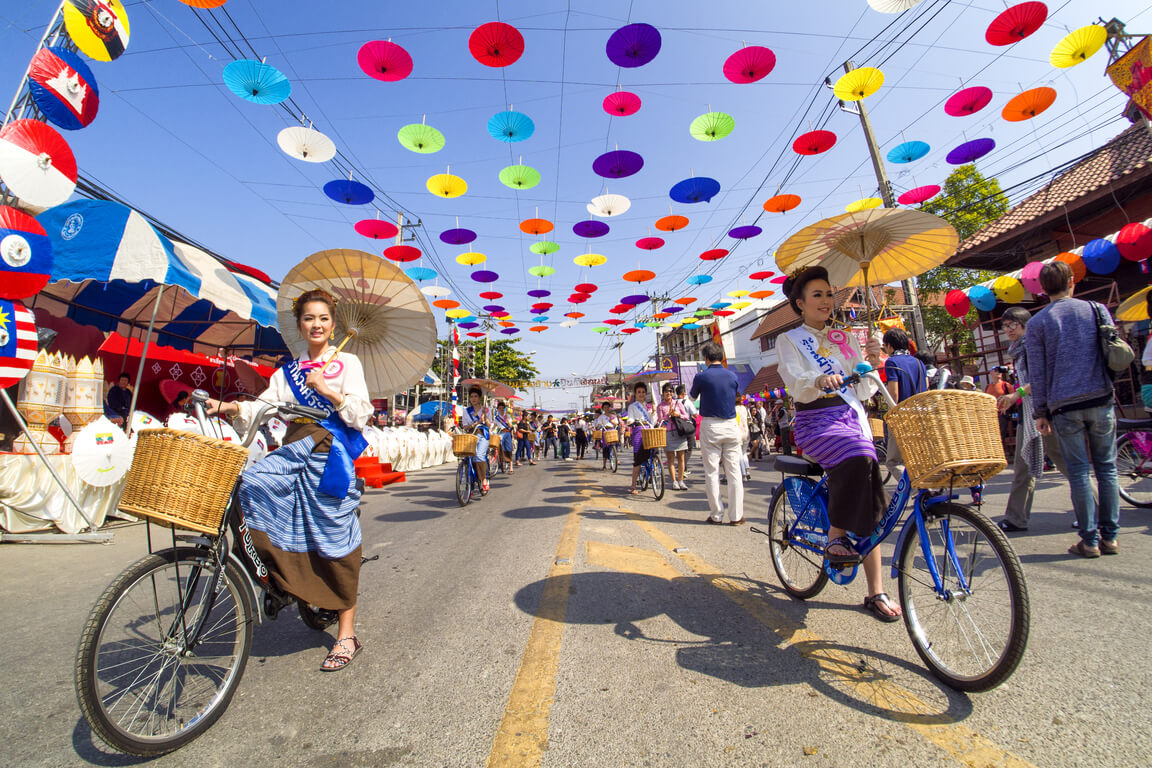 This tiny town is small enough that you might actually miss it at first! Although surprisingly quiet, you'll soon notice the extensive parasol decorations that brightly light your way into town, which develops a bit as you walk further from the highway and into the center of Bo Sang.
Home to Northern Thailand's annual umbrella festival, the parasols covering the entrance to this town indicate that hand-crafted parasols are a deep part of this town's identity. Within seconds of passing under the gates, it will become apparent that handcrafted parasols and umbrellas have put this town on the map.
While not an ancient traditional skill, Bo Sang's history of umbrella craftsmanship dates back hundreds of years. This is a truly unique spot that is brimming with culture, and without a doubt one of the best places to visit in Chiang Mai. Wander around, take photos to your heart's content, and get a parasol to take home with you as a souvenir!
To be sure you don't miss any of Chiang Mai's treasures, let us plan everything for you and book onto our Chiang Mai Instagram Tour. As tours are private and include your own personal driver and tour guide for the day, we can personalize your Chiang Mai tour in any way you'd like! Just send us a message and we can have a chat. We hope that our Chiang Mai travel guide has given you some ideas for your next vacation and we can't wait to hear from you!
Get your VACATION on!
Expertly curated emails packed full of vacation inspiration, travel tips and more!