Top 3 Photos to Take in Nusa Penida to Spice Up Your Instagram Feed
Top 3 Photos to Take in Nusa Penida to Spice Up Your Instagram Feed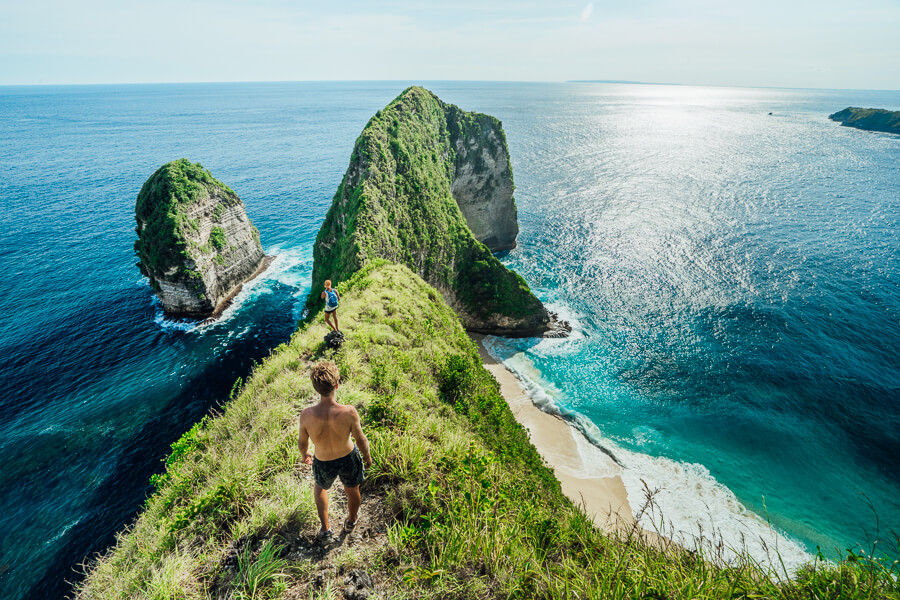 OK. So your vacation to Bali is finally here and you are deciding what you will do with so little time. Well, if you want to see one of the most beautiful islands in the world while at the same time making your friends and followers jealous, you should hop over to Nusa Penida.
Nusa Penida is a small (but beautiful) island off the southern coast of Bali, Indonesia. By now you have probably seen hundreds of photos across social media of your friends ultimate vacation and their stunning photos from the Nusa Penida Island. Well the time has come. Now it's your turn to make your friends and followers jealous.
Head over to Nusa Penida and make sure you take these 3 photos to get the social media party started!
1. Thousand Islands Viewpoint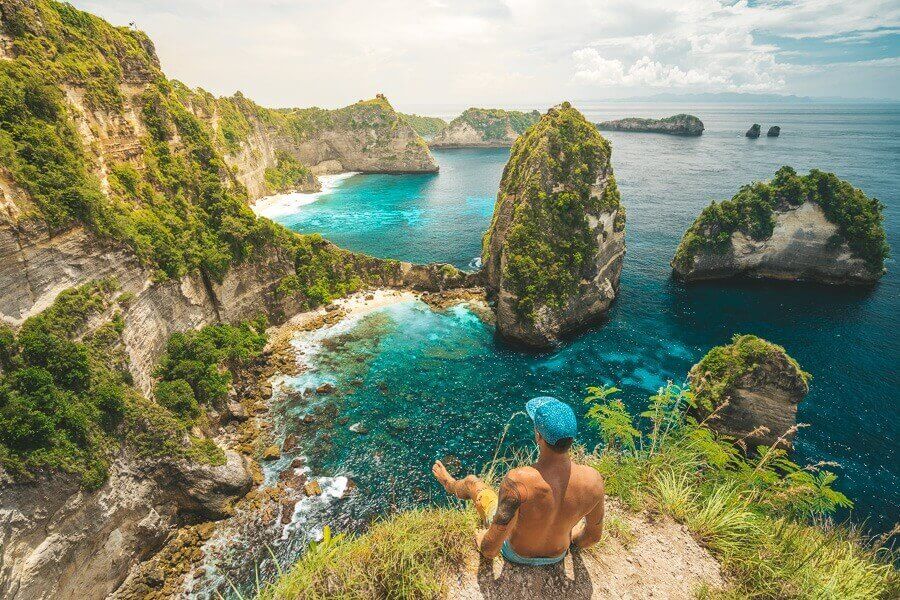 The first photo you will need to take is at Thousand Islands Viewpoint (pictured above). From this spot you can see a beautiful view of the East side of the Nusa Penida island. When the sun hits the island just right, you will have an amazing photo opportunity to catch the island coast, bright blue ocean and then an array of small rock formations in the ocean.
Feel free to strike a pose as you stand on the the cliff or take a seat on the ground with your feet dangling over the edge. Thousand Islands Viewpoint has such a beautiful color scheme that you might even be able to use the hashtag #nofilter when you upload to Instagram.
2. Diamond Beach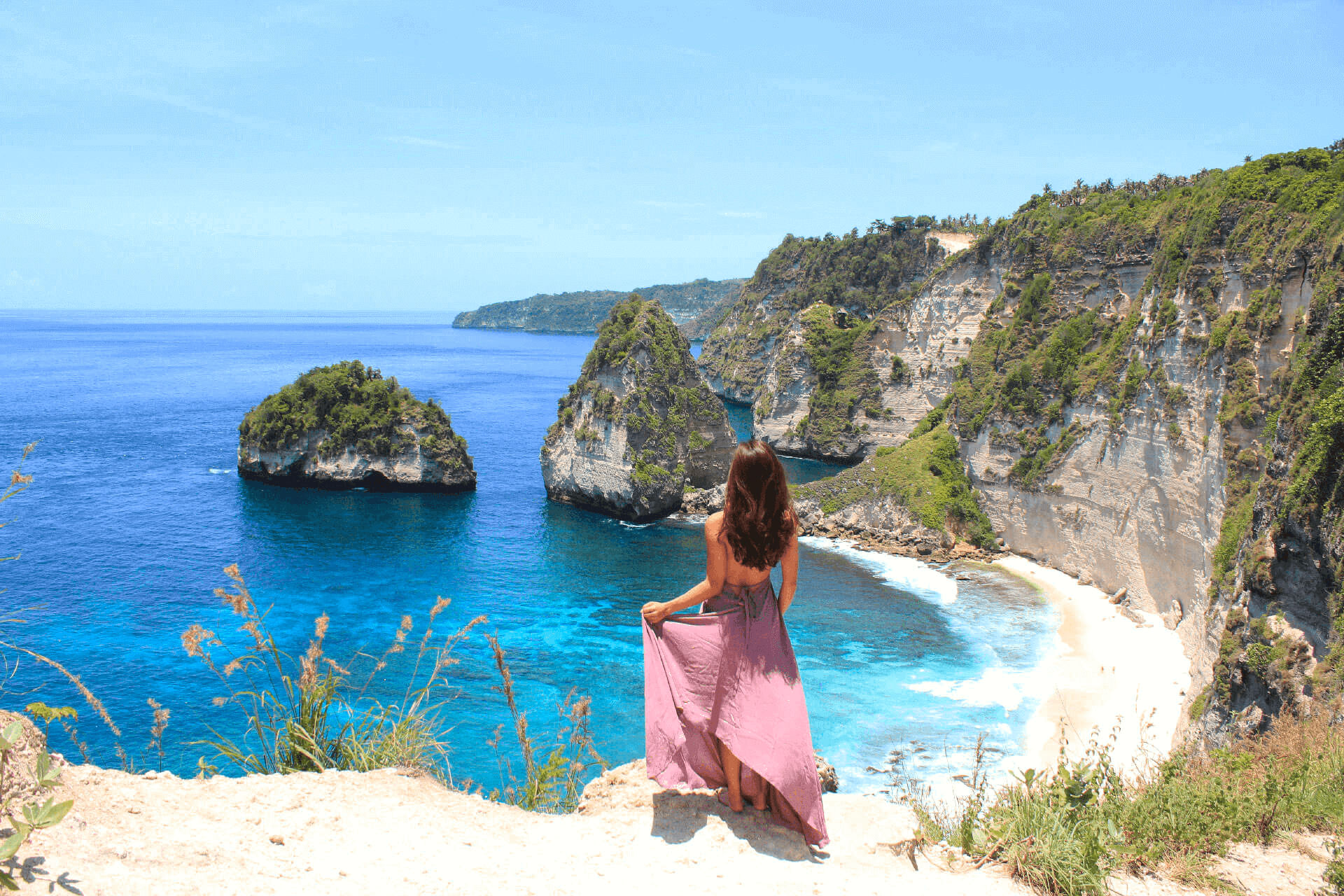 The next photo you will need to take is at Diamond Beach. This areas has risen in popularity due to the fact that it was just recently opened to the public. This was one of the last "untouched" areas in Nusa Penida, however, now it's open for the world to see its beauty.
As you arrive at Diamond Beach you will see a set of stairs that were recently completed hugging the cliff. As you start to walk down the stairs to the beach be sure to stop near the top, turn your head and take a photo.
This photo is sure to brighten up your social media feed as you have a mix of extreme bright blue from the ocean and extreme white from the island wall. Sprinkle in some dark green color in the background and what you will have is the perfect picture as shown above.
3. Kelingking Beach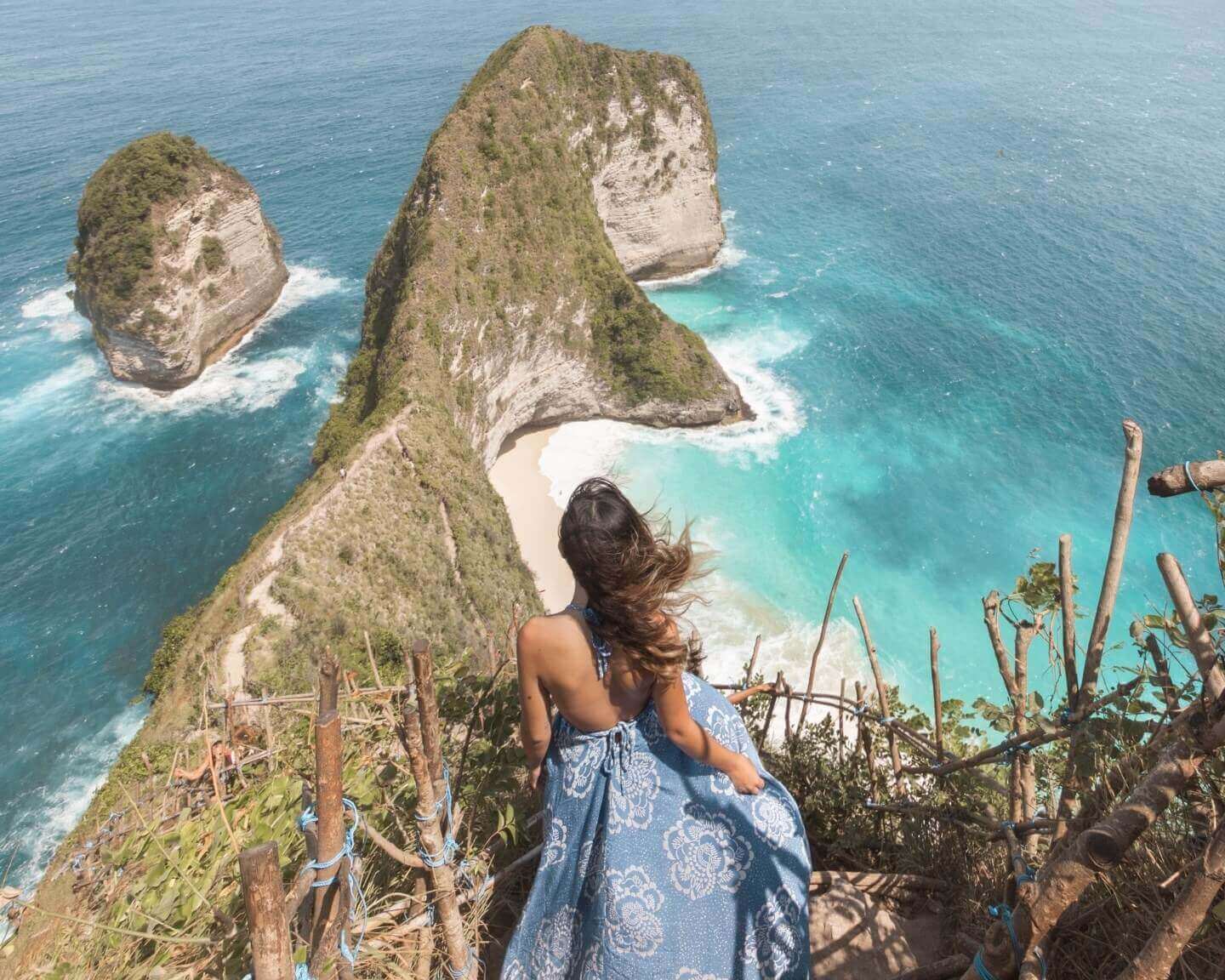 No trip to Nusa Penida would be complete without a photo overlooking the famous Kelingking Beach. By now you must have seen this type of photo all over social media.
This by far is the most popular photo people take while they are visiting Nusa Penida. There are a variety of different photo angles that will look great but the one pictured above seems to be everyone's favorite.
As you start to take a few steps down the stairs you can have a friend or tour guide snap a photo of you from behind overlooking the beautiful rock formation that jets into the bright blue ocean.
Feel free to put your hands high in the air or if you are a dare devil you could even do a hand stand (although we wouldn't recommend it).
Here is one of our recent videos highlighting our Nusa Penida Instagram Tour: Most Famous Spots which will bring you to all the best part of Nusa Penida!
Our Best Selling Tour
All-Inclusive

VIP Bali Flying Dress Photoshoot - Uluwatu

Our VIP Flying Dress Uluwatu Photoshoot will having you looking like an Instagram Rockstar. You will be able to choose one of our famous flying dresses to wear while our professional photographer snaps a ton of great photos for you. We will take photos at some of the most beautiful spots in Uluwatu. Your personal assistant for the day will make sure your dress looks perfect as they will help you to arrange the dress and all of your poses for the day. This Bali flying dress photoshoot is an experience that you don't want to miss out on!
Ohh, and one more thing. Remember to live in the moment while in Nusa Penida and really soak in all the natural beauty in while you are there.
Now that you know what pictures to take it's time to get moving. You can easily get to Nusa Penida from Bali by taking a 30 minute speed boat from the Sanur port. To make your life easier, we created a special day tour: Nusa Penida Instagram Tour: The Most Famous Spots.
Feel free to book your Nusa Penida trip here and let us know if you have any questions.
Have fun in Nusa Penida!
Get your VACATION on!
Expertly curated emails packed full of vacation inspiration, travel tips and more!