 Chatuchak Weekend Market
Chatuchak Weekend Market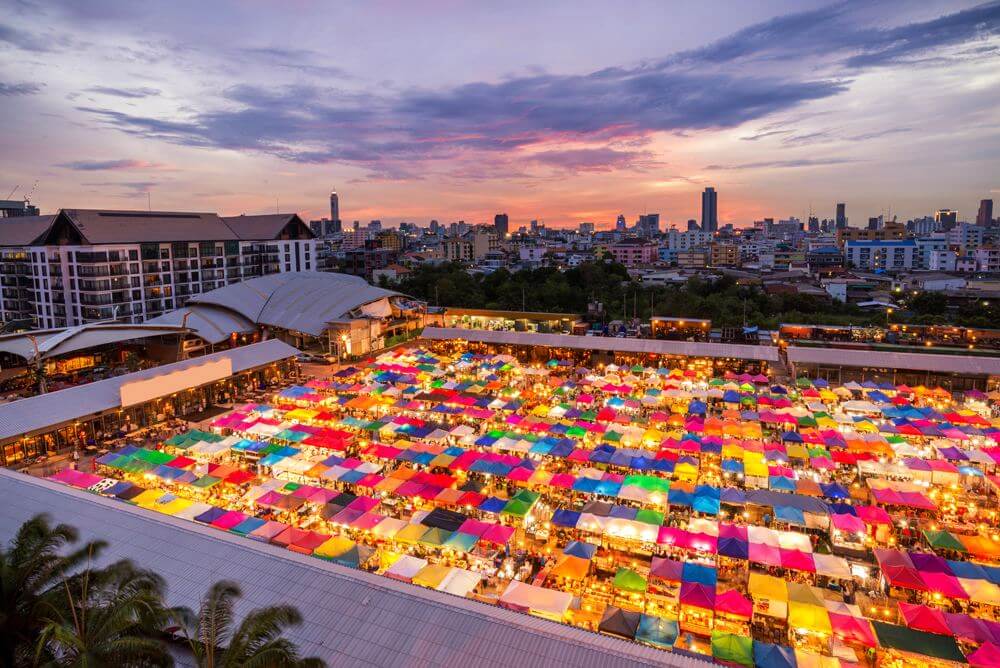 Details
Address:
Kamphaeng Phet Road Lat Yao, Bangkok, Thailand 10900
If you are tired of shopping in the big fancy malls of Bangkok and you are looking for a more authentic shopping experience, try going to the famous Chatuchak Weekend Market! It's one of the world's largest weekend markets and its massive size is really the main selling point: the market covers an area of 35 Acres, divided into 30 sections.
Our Best Selling Bangkok Tour
All-Inclusive

Bangkok Instagram Tour: The Most Famous Spots

No matter how long you're in the city, our Bangkok Instagram Tour: The Most Famous Spots is an absolute must. One of our tour guides will whisk you to the top Bangkok sites in your very own air-conditioned, private car. Starting with the beautiful Wat Benchamabophit, you will spend the day experiencing the culture of this exciting city. Chinatown, temples, flower markets and cafes, this Bangkok tour is jam-packed with all of Bangkok's best bits. Enjoy a delicious lunch and make sure you have plenty of battery on your camera!
There are over 8000 stalls ( some even say it's 15000 stalls!) selling everything you're looking for, along with many things you never knew you wanted, going from antiques and Thai art to food, local souvenirs, Buddhist amulets, wooden furniture, hand made decorated flowers, plants, ceramic wares, clothes, silk, etc. Don't expect a quiet shopping trip here because over 200,000 people visit Chatuchak Market every weekend!
It's almost impossible to cover all stalls in one day so it's best to check a map of the market before you go, so you know which sections you want to visit!
Don't let the name fool you – this may be Chatuchak Weekend Market but there are some sections of the market open on weekdays too. Having said this, the main market that sells everything under the sun is only open on weekends. The official opening hours are as follows:
Wednesday and Thursday – Plants and Flowers only – 6:00am to 6:00pm
Friday – Wholesale Day – 6:00am to 6:00pm
Saturday and Sunday – Main market days, everything available – 6:00am to 6:00pm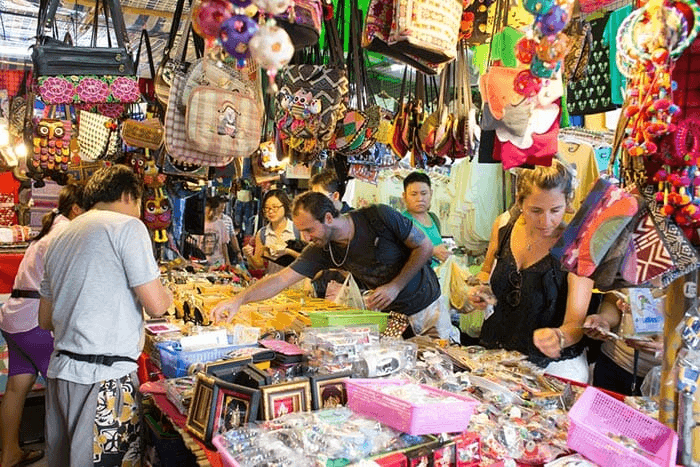 Best time to visit:
The best time to go shopping is in the morning, or when the market first opens. Not only to avoid the afternoon heat but also because many shopkeepers believe that the first sale of the day brings them good luck, so they might even bring the price down for you!
Our Top Trending Bangkok Tours
How to get there:
There are many different ways to get to Chatuchak Weekend Market. Take the BTS Skytrain to Mochit and follow the signs or the crowd. You can also take the MRT Subway to Chatuchak Park.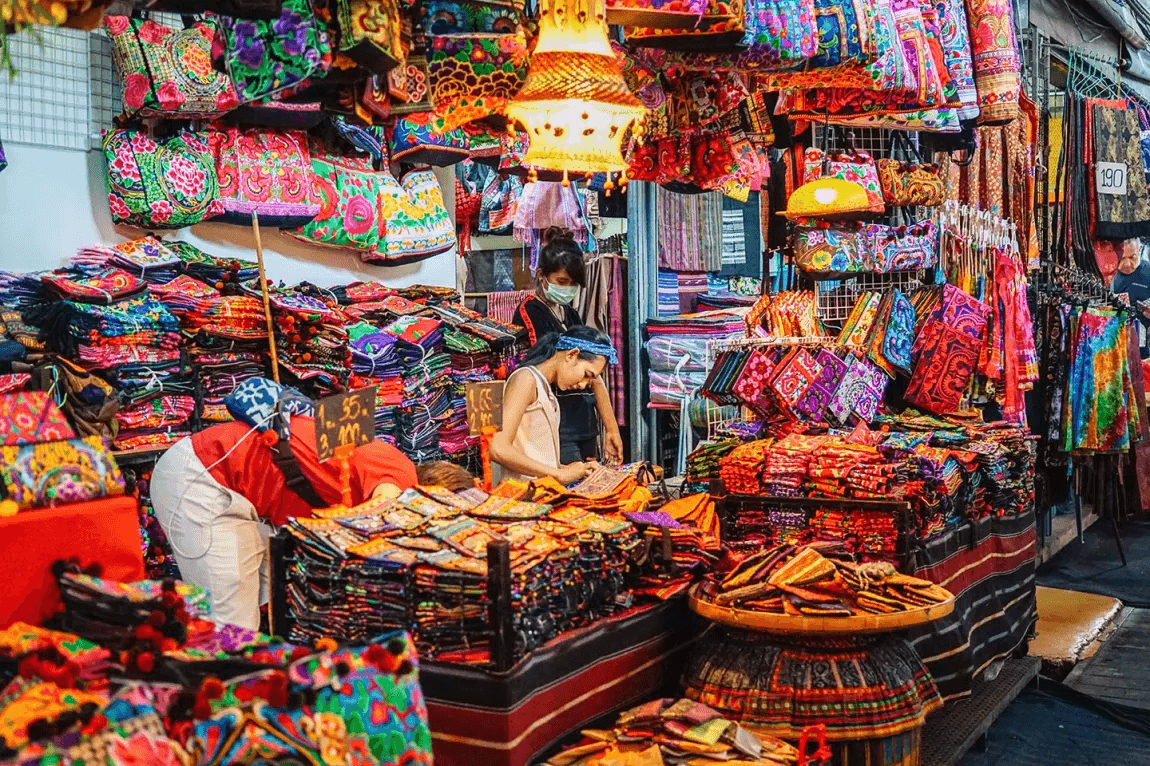 Tips:
A taxi driver should know where the market is. If a driver seems to have trouble understanding, pronounce Chatuchak like Jatujak.
Bring cash as credit cards are not accepted.
Details
Address:
Kamphaeng Phet Road Lat Yao, Bangkok, Thailand 10900