5 Most Instagrammable Places in Bangkok
5 Most Instagrammable Places in Bangkok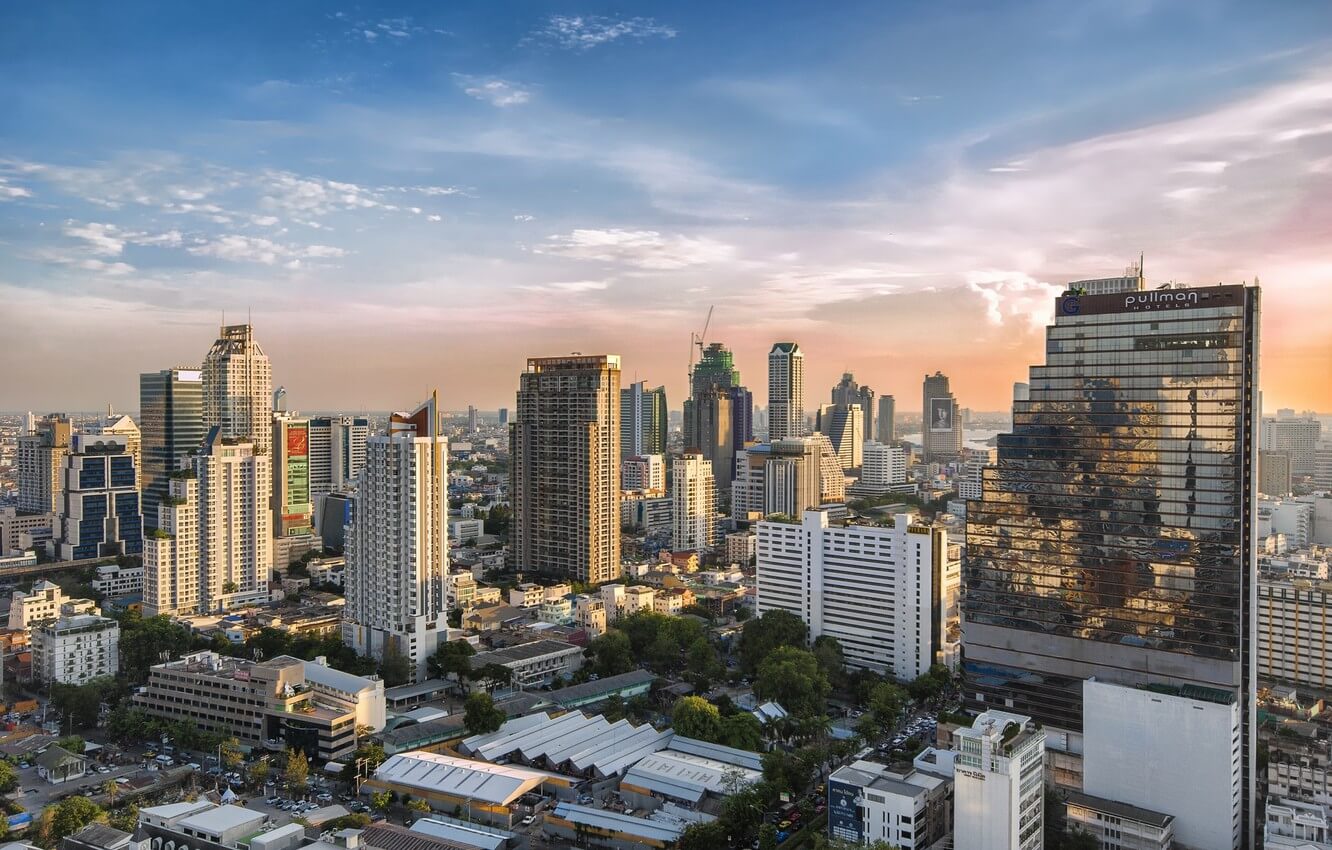 If you're looking to visit beautiful attractions and capture stunning pictures that will bring color and life to your Instagram profile, look no further than Bangkok.
These destinations are Instagrammable for a reason; they're all exceptionally beautiful and show Bangkok culture in all its glory! They're not just backdrops for your pictures; they're worthwhile experiences.
Visiting these beautiful places in Bangkok will brighten your trip to Thailand just as much as they will brighten your Instagram profile. So don't forget to tuck your phone or camera away once you've captured your best shots and experience the magic of the moment.
Our Best Selling Tour
All-Inclusive

Bangkok Instagram Tour: The Most Famous Spots

No matter how long you're in the city, our Bangkok Instagram Tour: The Most Famous Spots is an absolute must. One of our tour guides will whisk you to the top Bangkok sites in your very own air-conditioned, private car. Starting with the beautiful Wat Benchamabophit, you will spend the day experiencing the culture of this exciting city. Chinatown, temples, flower markets and cafes, this Bangkok tour is jam-packed with all of Bangkok's best bits. Enjoy a delicious lunch and make sure you have plenty of battery on your camera!
1. Wat Samphran (Dragon Temple)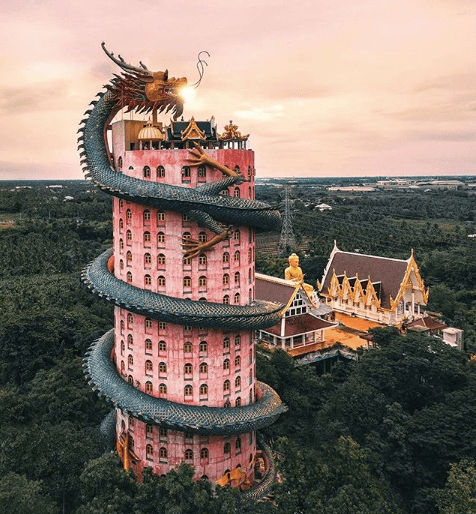 Located around 40km outside of Bangkok, Wat Samphran is a truly unique temple. Known as 'Dragon Temple', it's an 80-meter tall, pink, cylindrical building wrapped by an enormous dragon sculpture. The brightly colored dragon is impressive and makes for a top-notch Instagram picture.
The temple is not actually that well known, and for now, isn't on the tourist map, so you're likely to have a peaceful visit! You can even walk through the tunnel inside the dragon that leads up to the temple.
2. Railway Market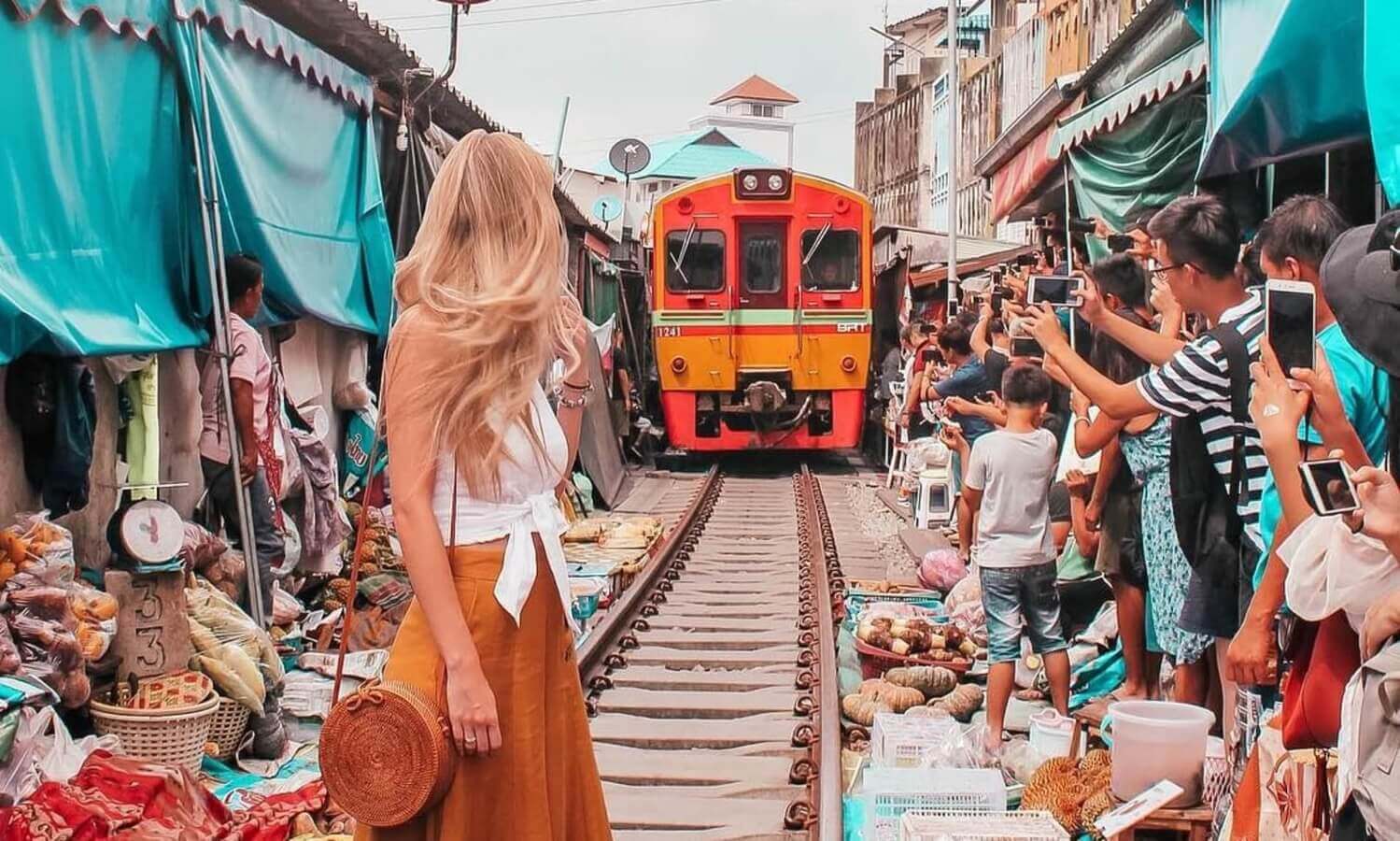 Bangkok's Maeklong Railway Market is certainly unique and stands out from the other markets in the city as it's set inside an active train track, and trains pass right through the middle of it several times a day!
You'll see the vendors scuttle to fold in their awnings as the trains make their approach.
The train only scrapes past the stalls, making for a cool and unexpected Instagram video or boomerang! While you're there, you can pick up some unique local delicacies or fresh produce from the stalls.
3. Floating Market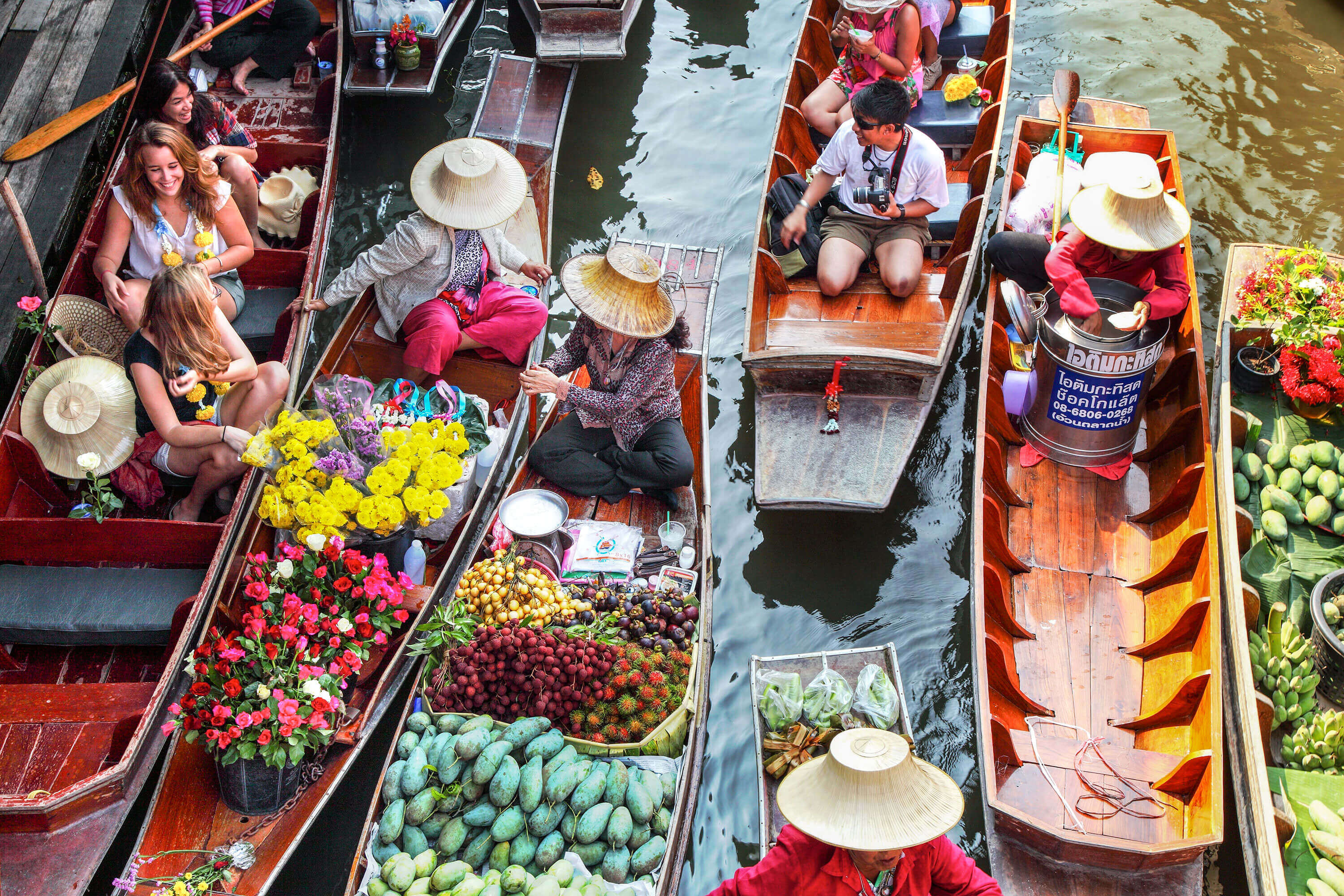 Damnoen Saduak Floating Market is the most popular of its kind in all of Thailand. It's a food market set on the Damnoen Saduak Canal and features a plethora of floating stalls and kitchens.
The market presents some of Bangkok's most interesting and iconic photo opportunities, with vibrantly colored produce stacked high in the boats that line the canal. If you want to get shots from one of the wooden boats, get there early in the morning, as later in the day, it can get very busy, and there will be traffic jams for boats!
Located about 100km outside of Bangkok, getting to the floating market is a bit of a journey. But the unique atmosphere and never-ending stream of striking visuals are well worth it!
4. Khao San Road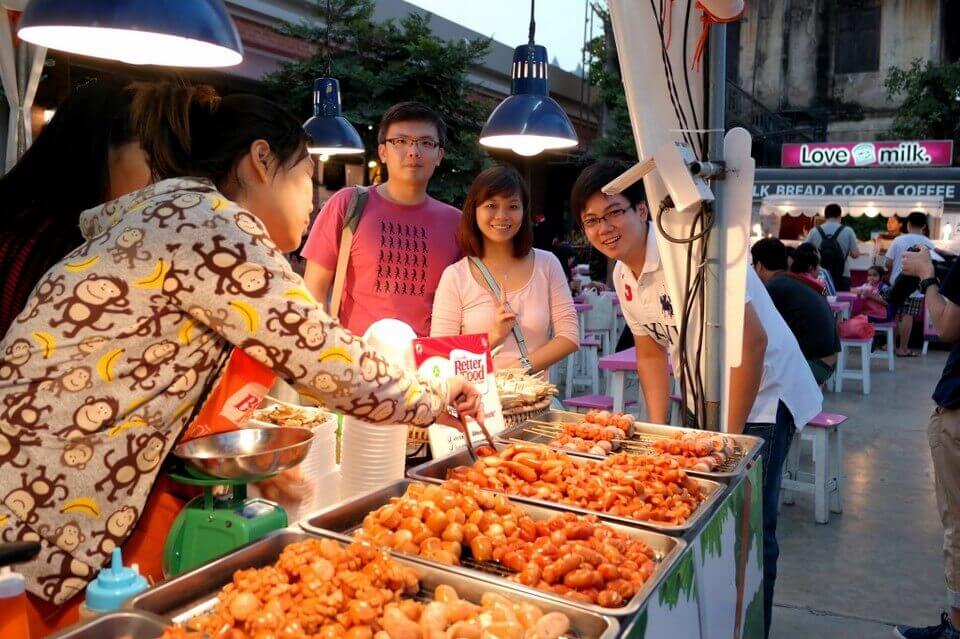 Thailand, and Bangkok in particular, is world-renowned for its exceptional street food. You can pick up world-class dishes from roadside stalls for an absolute bargain!
Khao San Road Market is one of the best places in Bangkok to try this famed style of dining. Just as inviting as the cuisine is, the lively atmosphere surrounding it! Khao San Road is lined with lively restaurants, bars, and stalls, with music pumping from each one. The roadside trees are strung together with colorful lights, which makes the night market a great spot for some Instagram shots!
Khao San Road gets very busy in the evenings, as it's the backpacker hub of Bangkok, so you'll find plenty of people partying the night away. Capture the hustle and bustle of this busy street in some cool photos!
5. Sky Bar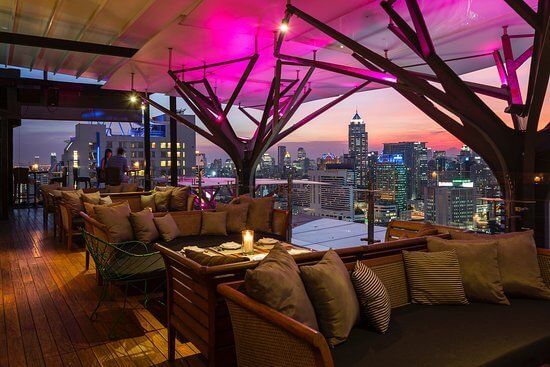 Perched on the 63rd floor of a 250-meter-tall building, Sky Bar is one of the highest open-air bars in the world, let alone Bangkok! With ambient lighting, elegant design, and spectacular views, Sky Bar is one of the most aesthetic places in Bangkok to sip on cocktails and get some awesome vacation snaps to remember.
You'll have stunning panoramic views of Bangkok and the Chao Phraya River in the day and at night. Sky Bar is also the filming set of the popular movie "The Hangover," which makes it a must-see for many movie fans! Visit at sunset and watch the sky turn pink over Bangkok and the city skyline light up as it gets dark.
Get your VACATION on!
Expertly curated emails packed full of vacation inspiration, travel tips and more!