Best Food in Bangkok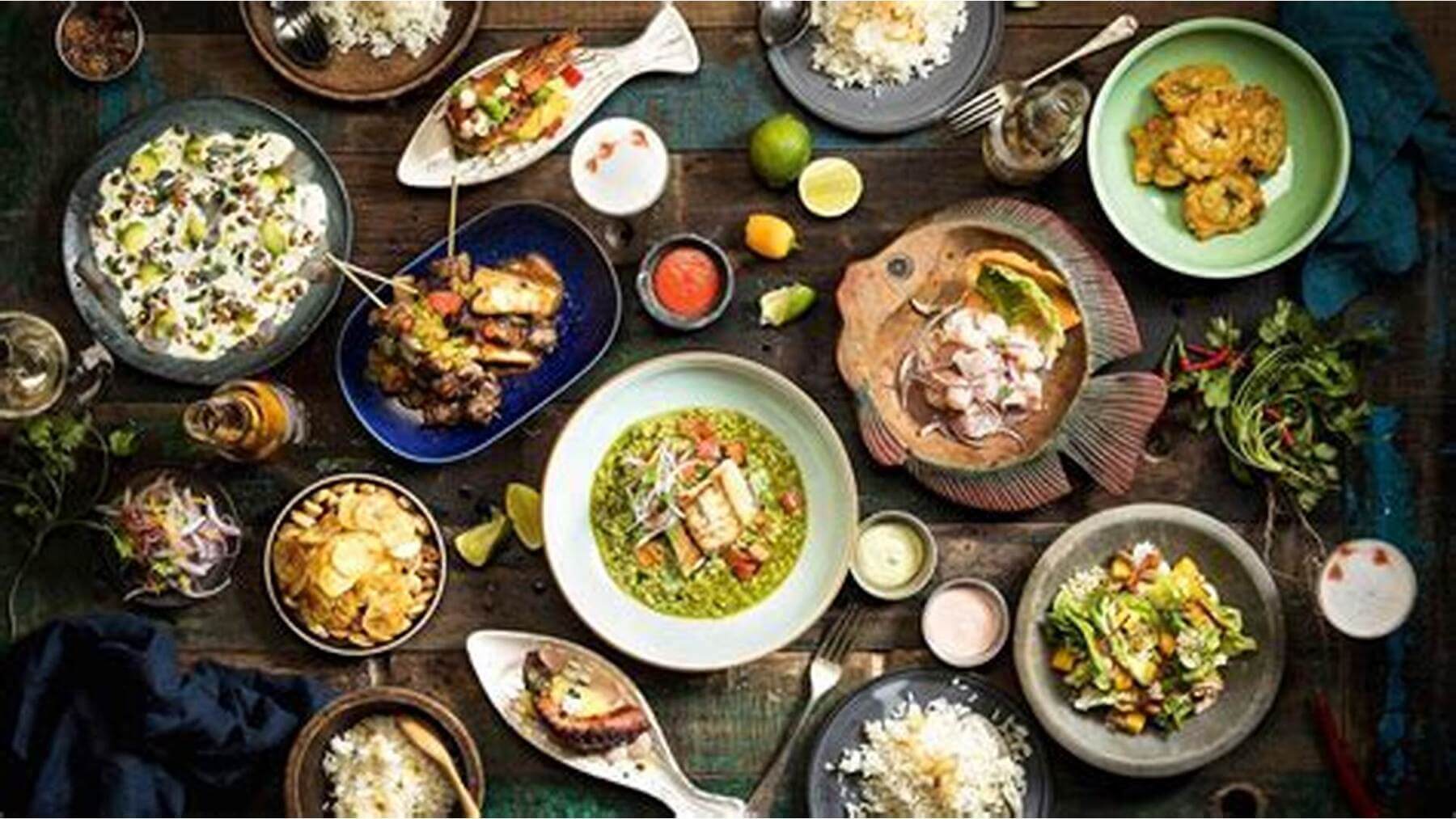 Bangkok is one of the most visited cities on the planet, receiving more than 22 million curious and excited travelers yearly. Sure, Thailand's capital is famous for its bustling nightlife, beautiful temples, magnetic culture and rich historical ruins but it is the food that gets so many people excited about visiting! Bangkok is world-famous for its mouthwatering cuisine and for good reason: the city's food scene is an unbeatable cultural experience that will probably even change your life!
Our Best Selling Tour
All-Inclusive

Bangkok Most Famous Food Experience

If Thai food gets you hot under the collar, you need to check out our Bangkok Most Famous Food Experience. This Bangkok tour flies off the shelf and it's easy to see why, taking you to four world-famous restaurants and cafes and giving you the chance to taste the food at all of them! Get your tastebuds going as you will visit ATM Tea Bar, Yarowat Road, Best Pad Thai, Prachak Steamed Duck and Mango Tango. This half-day Bangkok tour will leave you well-fed and full of Bangkok culture.
Not only can you find delicious food literally on every corner of the street, it's also extremely affordable! So whether it is eating at street stalls, grabbing a quick lunch at a food court or dining at high-end restaurants, you will never break the bank by eating your way through your holiday in Bangkok!
So let's go and explore the flavours of Bangkok and the best dishes this foodie nation has to offer. Warning: You'll be coming back for more!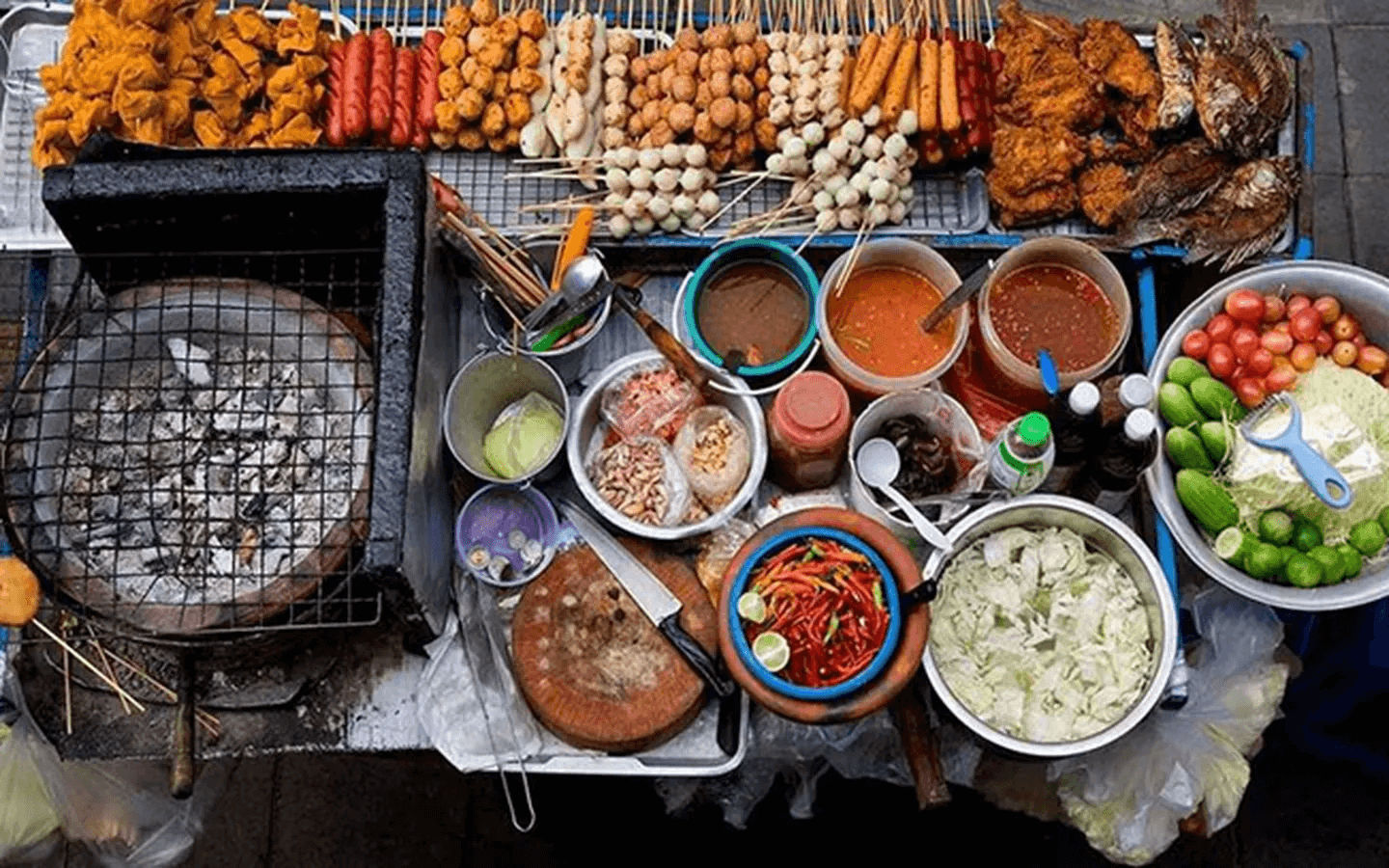 Thai eating culture
Food is so central to Thai culture, that when in Bangkok, you're more likely to be greeted with "Gin Khao Yung?" which means "Have you eaten yet?" than with a "How are you today?"
In Bangkok sharing food is a reason to celebrate and eating together is incorporated into many social and religious occasions. In fact, many Thai even believe that eating alone is a gesture of bad luck, that's why meals are generally eaten family-style by sharing dishes. You will rarely see locals ordering their own starter, main and dessert. Another Thai tradition is that by the end of a meal, every last grain of rice should be eaten, as throwing away food is likely to enrage Mae Phosop, the Thai Goddess of rice.
When it comes to breakfast habits,Thai people have slightly different preferences than, let's say, Westerners. Europeans for example eat bread and marmalade or cereal and milk, in Bangkok breakfast mainly consists of rice accompanied by meat, fish or eggs. So don't be surprised when your hotel only has rice and fish on the breakfast menu!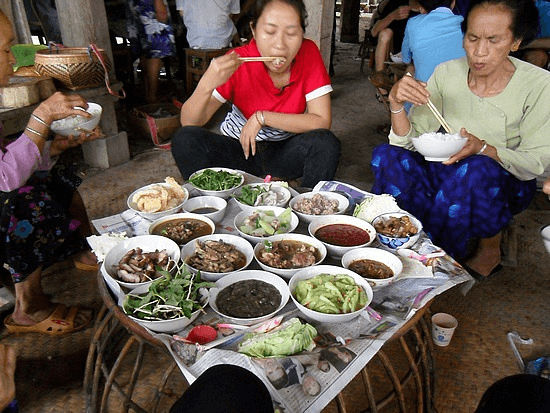 Sugar and spice, the key flavors
Thai cuisine is one of the most popular in the world, and has been adapted worldwide! It's practically impossible to visit any city in the country without running into at least one Thai restaurant. What makes Thai food unique is the mix of spices, chili heat, herbs, sweetenings, seasonings, together with creamy, bitter, pungent, sour, and other typical Asian ingredients. Thai food is spicy, well-balanced, bold, and has plenty of umami.
So a typical Thai meal should include the five main flavors: salty, sweet, sour, bitter, and spicy. Most Thai dishes are not considered satisfying unless they combine all five.
Fun fact: did you know that Thai people don't use salt to season dishes? Instead they use the salty flavors that come from fish sauce, soy sauce, oyster sauce and seasoning sauce.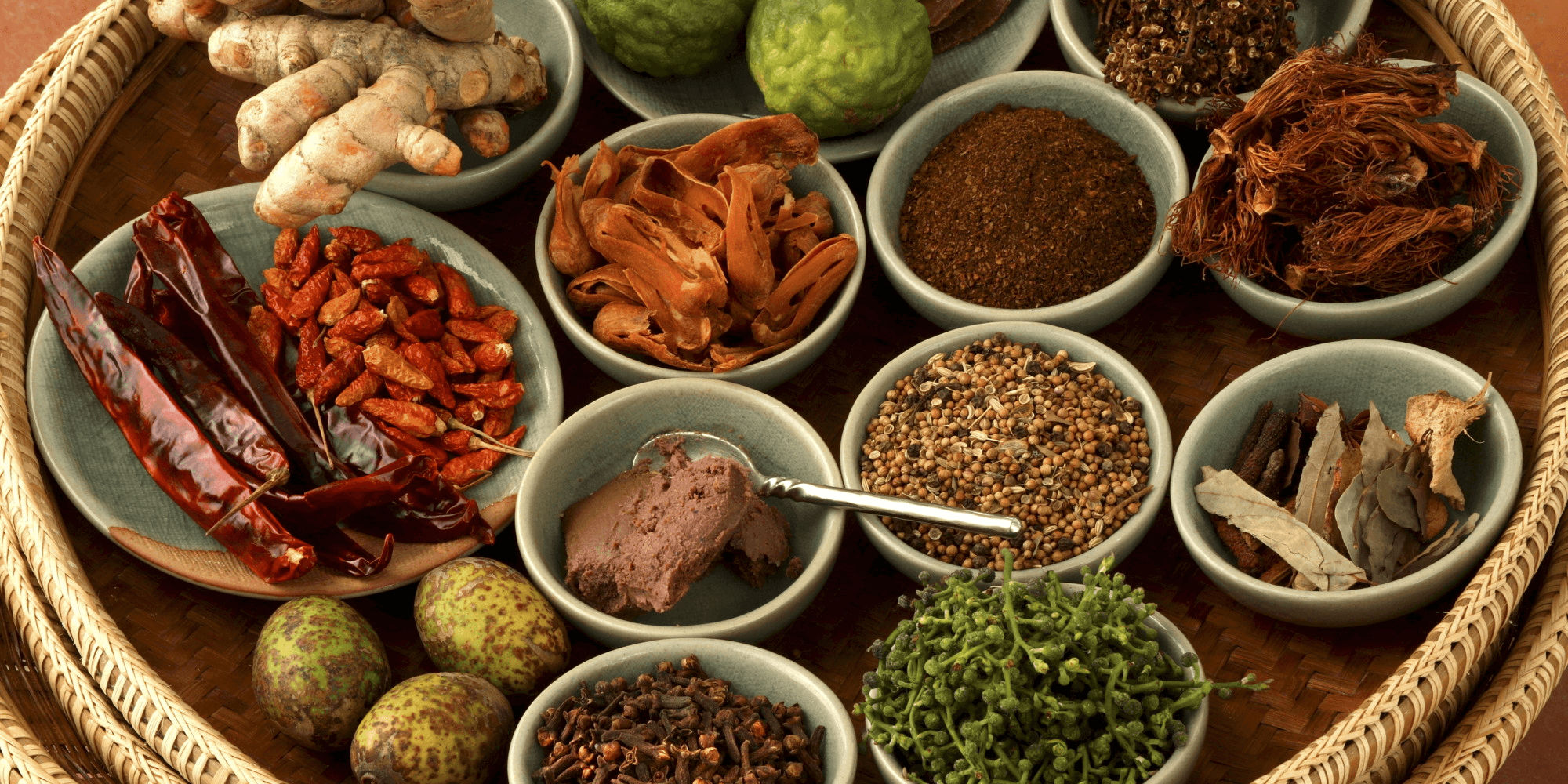 Bangkok streetfood
Now let's dive into the good stuff: the infamous Bangkok street food! Bangkok has an estimated 500,000 street vendors and they all cook generations-old recipes to perfection. Even the most picky eater will find at least one thing they like, trust us, the options are endless! From roast duck to crispy pork, rice porridge, pork dumplings, green curry with roti, noodle soups, baked bread and Pad Thai, you name it, they got it!

Wherever you go in the city, food stalls are plentiful and you will find a high concentration of them in busy areas. Some street vendors operate in groups, especially in local markets, which means you can go to the same place every night and have a different choice of meal. Some even open around the clock.

We understand some people are weary when it comes to eating in less 'hygienic' places than they are used to but 'thou shall not fear'! You really haven't experienced the real Bangkok unless you had some yummy authentic street food! If you can't get over your fear of eating from street stalls, we have an amazing solution: try to get a reservation at Thailand's only Michelin starred street food stall Jay Fai! Yes, you read that right, a street food stall with one Michelin star.

Jay Fai is a 76 year old Thai lady chef that runs a street stall (with attached some chairs and tables where you can sit down and eat your food) in the streets of Bangkok. Over the years, her dishes have become so popular that it has almost become impossible to get a table at her 'restaurant'. If you don't make a reservation, be prepared to wait at least 2 hours or more to be able to taste her most famous dish: the notorious crab omelet. Her place got so much praise, that she is also featured on the Netflix series 'Street Food'!
Jay Fai's crab omelet, costs around 1,200 baht ($33) a plate, which is pretty pricey for street food, but keep in mind this is a Michelin restaurant, despite the super modest looking surroundings.
If you find it impossible to figure out where to eat, we are here to help! We offer guided
food tours in Bangkok
where our local guides will take you to the best food spots in Bangkok to get a taste of some authentic (and delicious) Thai food!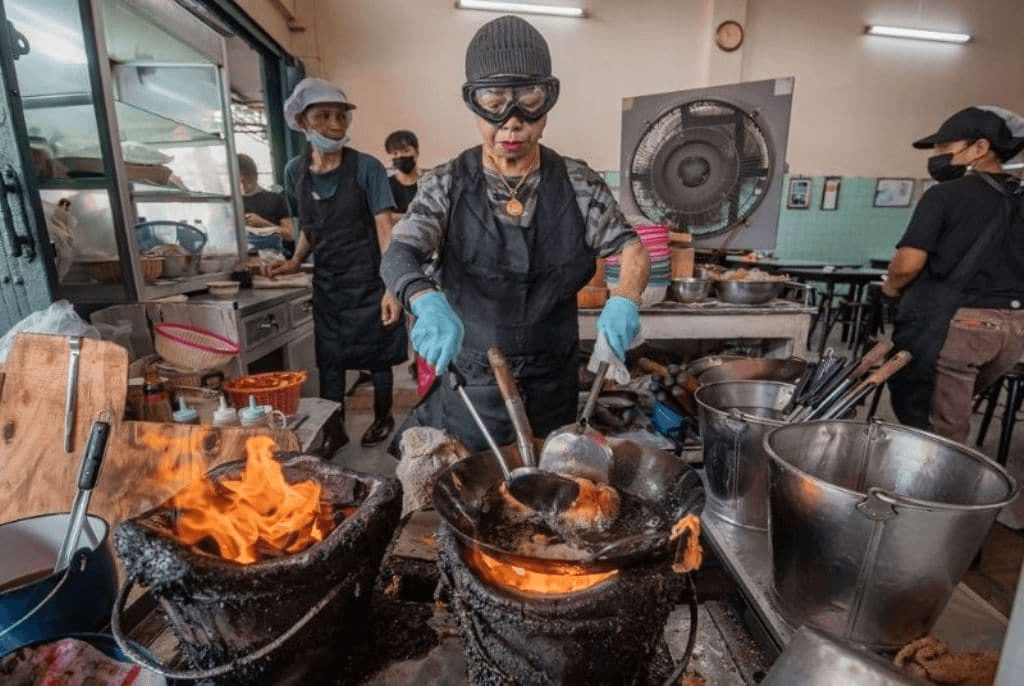 Most famous dish in Bangkok: Pad Thai
Pad thai is Thailand's national most legendary noodle dish and is a must-eat for tourists who are starting out their Thai cuisine exploration. Created a little more than 70 years ago, Pad Thai was a dish created ad hoc during a culinary contest organized by the king. The purpose of the competition was to invent a dish that could represent Thailand abroad. And boy did they deliver, because up until today it is still one of the most famous dishes, being recreated in every part of the world.
So what is this tasty dish you may ask? Pad thai is basically a fried noodle dish which is usually made with dried and/or fresh shrimp or chicken, bean sprouts, tofu, egg and is traditionally served with lime halves and a few stalks of Chinese chives and a sliced banana flower.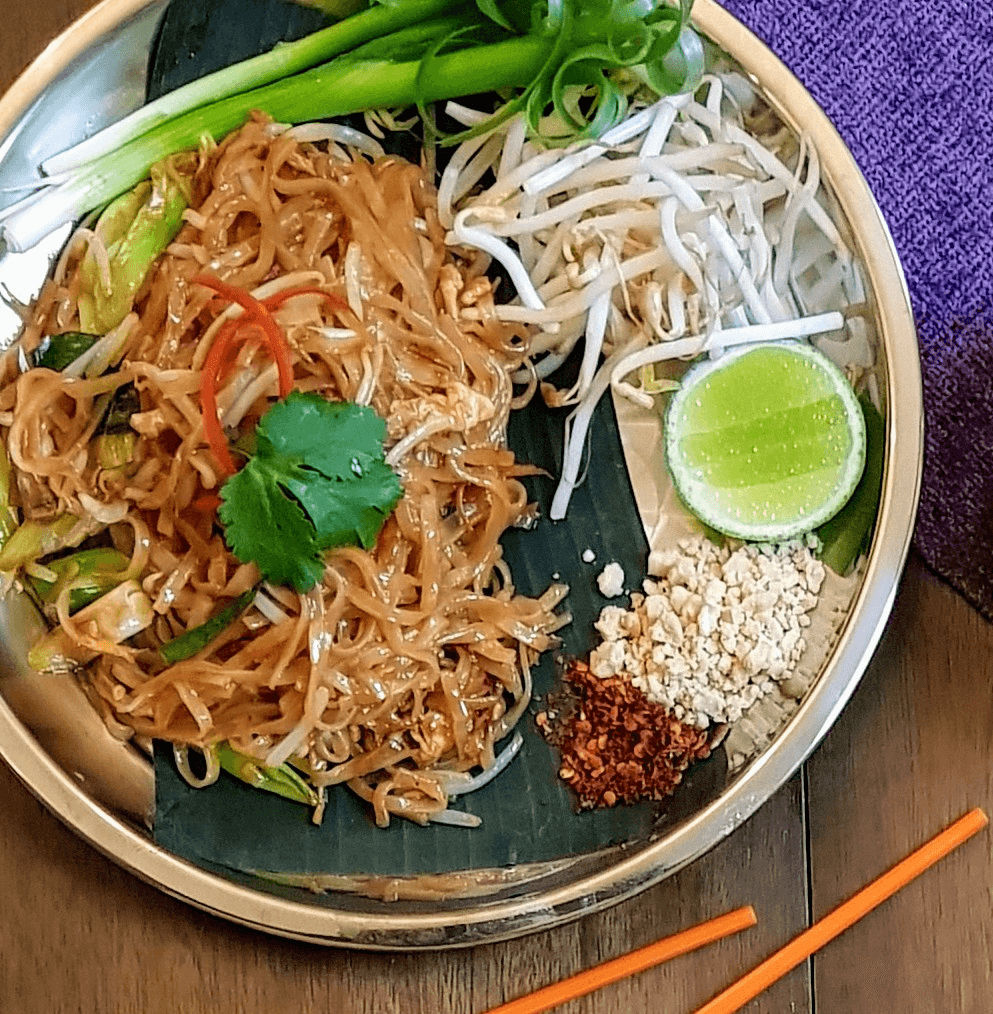 OTHER SIGNATURE DISHES IN BANGKOK YOU SHOULD DEFINITELY TRY
Papaya Salad
Another signature dish is the Papaya salad (or Som Tam) and a balanced Thai menu always includes one of them. Don't confuse Thai salads with the boring leafy salads the rest of the world enjoys. Like most Thai food, som tam teases the taste buds with its sweet, spicy, salty and sour elements and it consists of papaya, peanuts, tomato, dried shrimp and hot chili peppers.
Tom Yum soup
Tom Yum soup is pretty much integrated in the daily life of many Thai people and it's definitely one of the best soups you will ever have. The soup consists of all fresh ingredients including prawns, vegetables, coconut cream, lemongrass, galangal, kaffir lime leaves, Thai chilies, lime juice, and fish sauce.If you want to get a taste of the real Thai cuisine and you like spicy food, this one's for you as it is packed with flavor!
Thai Curries
Did you really go to Bangkok if you didn't have a curry? The answer is no.
We feel like everyone should at least TRY to taste one of the famous Thai curry dishes. 'But I don't like spicy food' is not an excuse because Thai curries come in many flavors, colors and levels of spiciness. Counter-intuitively, the hottest of them is the green curry followed by the red, the yellow and the mildest is the simple orange curry. In addition to the basic color curries, there are two other curries that are immensely popular: Panang and Massaman.
Rice
Maybe you'll find it kind of strange of us mentioning rice but nothing occupies a more prominent place in Thai cuisine than rice. It is the most served dish in the city (and all over Thailand for that matter). Thai people treat rice with respect and they make sure to never waste it. As mentioned earlier in this blogpost, Thai tradition demands that by the end of a meal, every last grain of rice should be eaten, as throwing away food is likely to enrage Mae Phosop, the Thai Goddess of rice.
Thailand is the world's third-largest rice exporter by shipping 6.12 million tonnes of rice every year. The country grows and serves many varieties of rice, of which Jasmine rice is the most favored, but also the most expensive.
Cooks pay a lot of attention to the quality of the rice they buy and have many techniques for how to cook it, which temperature to use, how much water, how to steam it, and for how long. In a nutshell: rice can make or break a meal. So please don't ever underestimate the importance of rice as it is a big part of every locals daily life!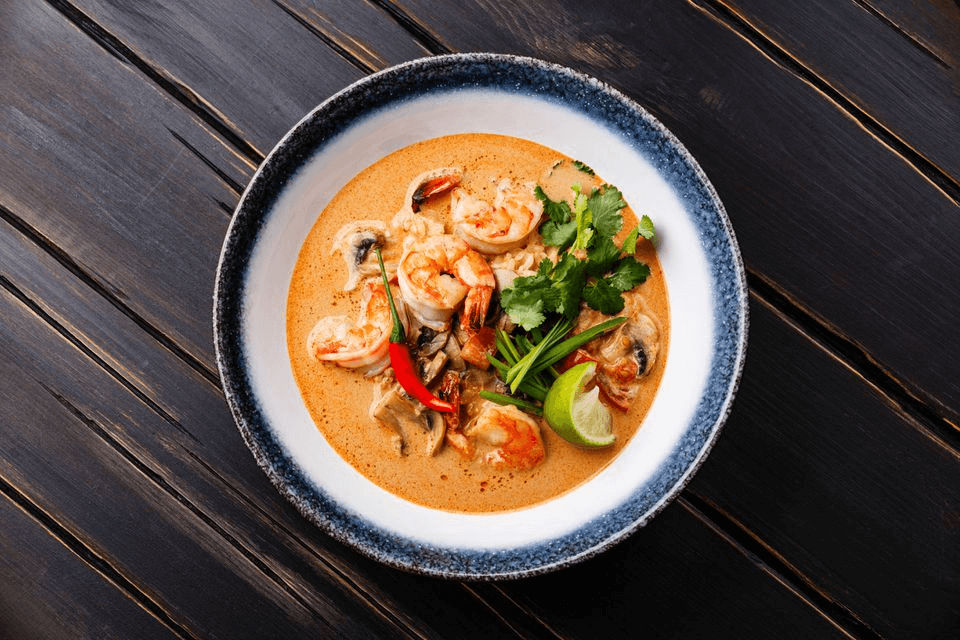 Where can you find the best food in Bangkok?
It's impossible to sum up every good restaurant in Bangkok but let's point you in the right direction on how and where to find it at least!
Bangkok Chinatown Market
There are tons of food markets around but no exploration of Bangkok markets is complete without a trip to Chinatown. Bangkok's Chinatown has a history older than the city itself and is today a renowned street food destination and the local favorite dining district.
Wang Lang Market - A local foodies Paradise
Across the river of the Grand Palace, you can find another one of Bangkok's best food markets: the Wang Lang Market. Even though you can find pretty much everything here, the food stalls alone are worth coming for and you will not be disappointed! You'll find everything from noodle soup to pork rice, local desserts, BBQ sticks, shrimp dumplings, coconut milk custard (Ka nom Thoy) and much more local and original food. At this market you won't find a lot of tourists either, so if you are looking for an authentic experience, you might want to consider taking the river boat to get there!
Food Courts
Although a lot of food courts, especially in the US, are filled with fast food chains and greasy unhealthy food, things are different when you eat at food courts in Bangkok. And although it might not be the first place you think of to get food, it's actually very common in Bangkok to grab lunch or dinner at one of the numerous food courts. They actually are a good place to sample a wide range of really cheap and tasty Thai food. They serve authentic dishes, much like street stalls, but in a clean, air-conditioned environment.
Fine dining
As much as we love cheap street food, there are times you just want to indulge in well-crafted high-quality dishes served to you in a posh restaurant. Bangkok offers an impressive range of fine dining restaurants and more and more exquisite (Michelin star) chefs are opening a restaurant in the Thai capital! Did you know that Bangkok was ranked the world's number 1 most affordable city to dine out at a top rated Michelin restaurant? In fact it's possible to have a tasting menu at a two starred restaurant in Bangkok for an average of 173 USD! A top French restaurant is Le Normandie Bangkok, which is known as the best haute cuisine restaurant in the city. For a traditional Thai menu, visit Nahm restaurant, one of the best in all of Asia with authentic Thai dishes.
If you want to have a decent dinner but not looking to spend 100 USD or more, you can go to one of the many hip and modern restaurants in the city. Maybe head over to Bangkok's trendiest district Sukhumvit Thonglor and eat at the Italian Bottega Di Luca Bangkok or at Soul Food, with its typical Thai dishes in a modern twist combined with a perfect cocktail.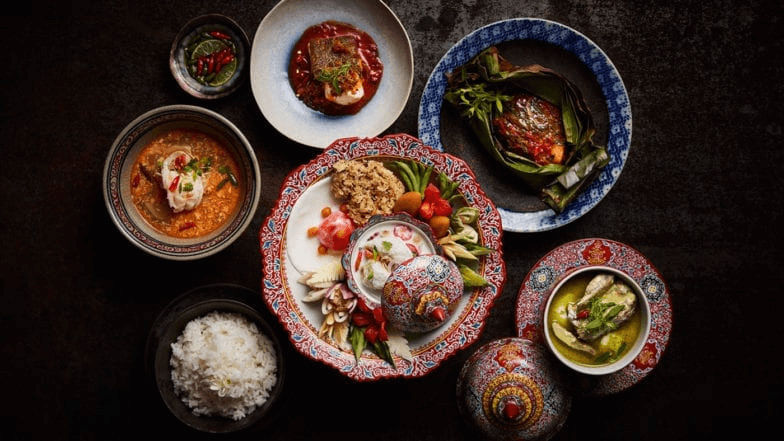 Conclusion
As you have probably figured out by now, the food options are endless in Bangkok and we are sure that even the most picky eater will find something they love! ! If you want the true Bangkok foodie experience, you can always book a private Bangkok food tour with us and we'll take you to all the best foodie spots in town! If you have other travel plans and want to explore more of the country, we like to remind you that we also offer amazing tours in Thailand!
Please enjoy Bangkok and hopefully we'll see you soon on one of our tours!
Get your VACATION on!
Expertly curated emails packed full of vacation inspiration, travel tips and more!