 Best Tour in Bangkok - Bangkok Instagram Tour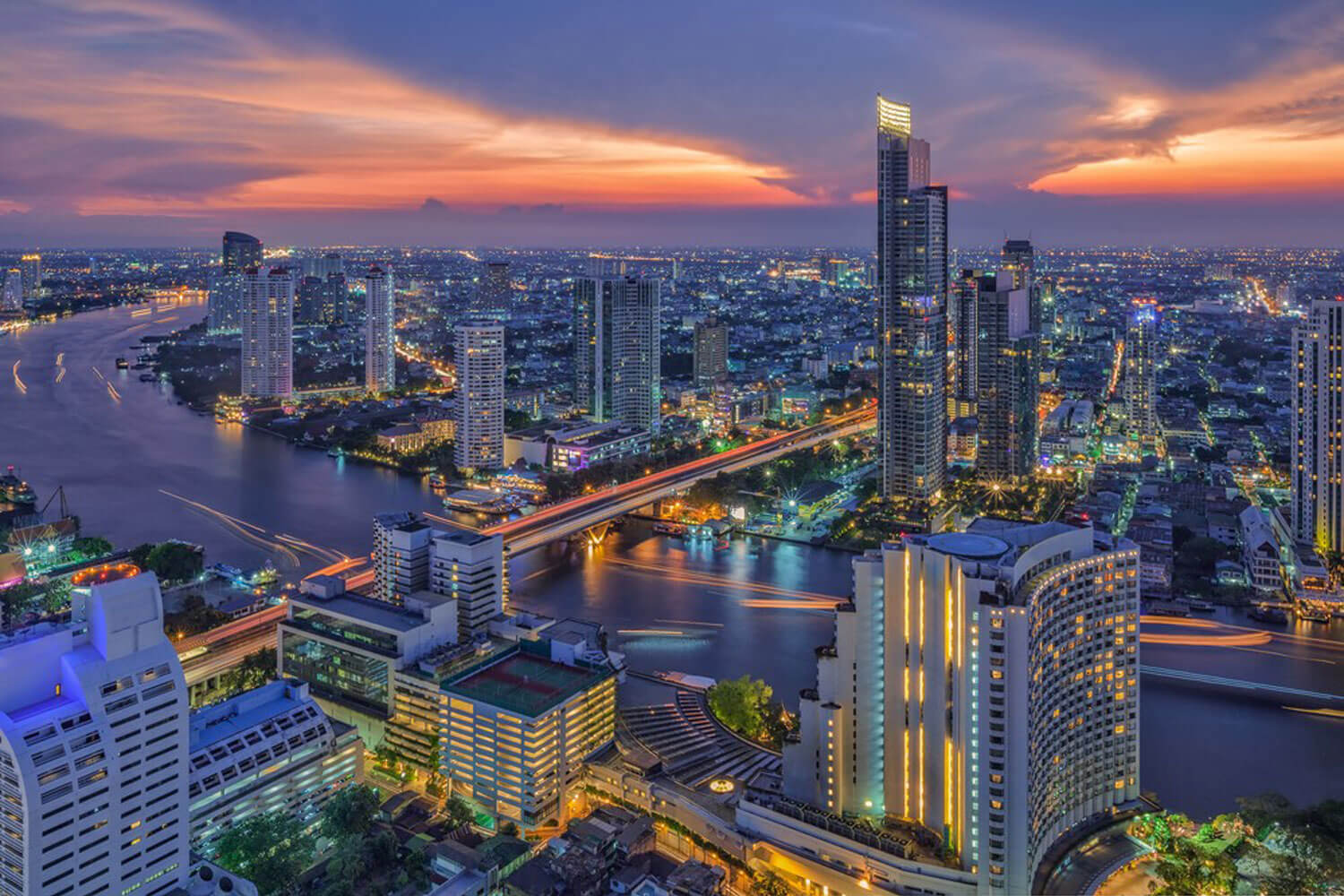 Destinations
Destinations
Blog detail
Bangkok is one of those cities that never gets old. No matter how many times you've been, you'll always discover something new and exciting to see, do, and eat.
It's got a perfect mix of food, culture, nightlife, shopping, and affordability that's unmatched anywhere in Southeast Asia. It's a place completely alive with the buzz of life – scooters whizzing through the traffic, the honk of horns, the sounds of local chatter on the streets and the steady stream of strange and wonderful smells in the air.
Bangkok simply has to be on your travel bucket list! But there are so many amazing things to see and do here, deciding how to go about them and fit them all in can be pretty tough. This is where taking a tour of the city can come in really handy!
Tours are a great way to experience the real culture of a place and tick off a lot of the high-ticket spots on your list of must-see destinations, especially if you're short on time! We believe our Bangkok Instagram Tour is the best Bangkok tour out there, and in this post we'll tell you exactly why.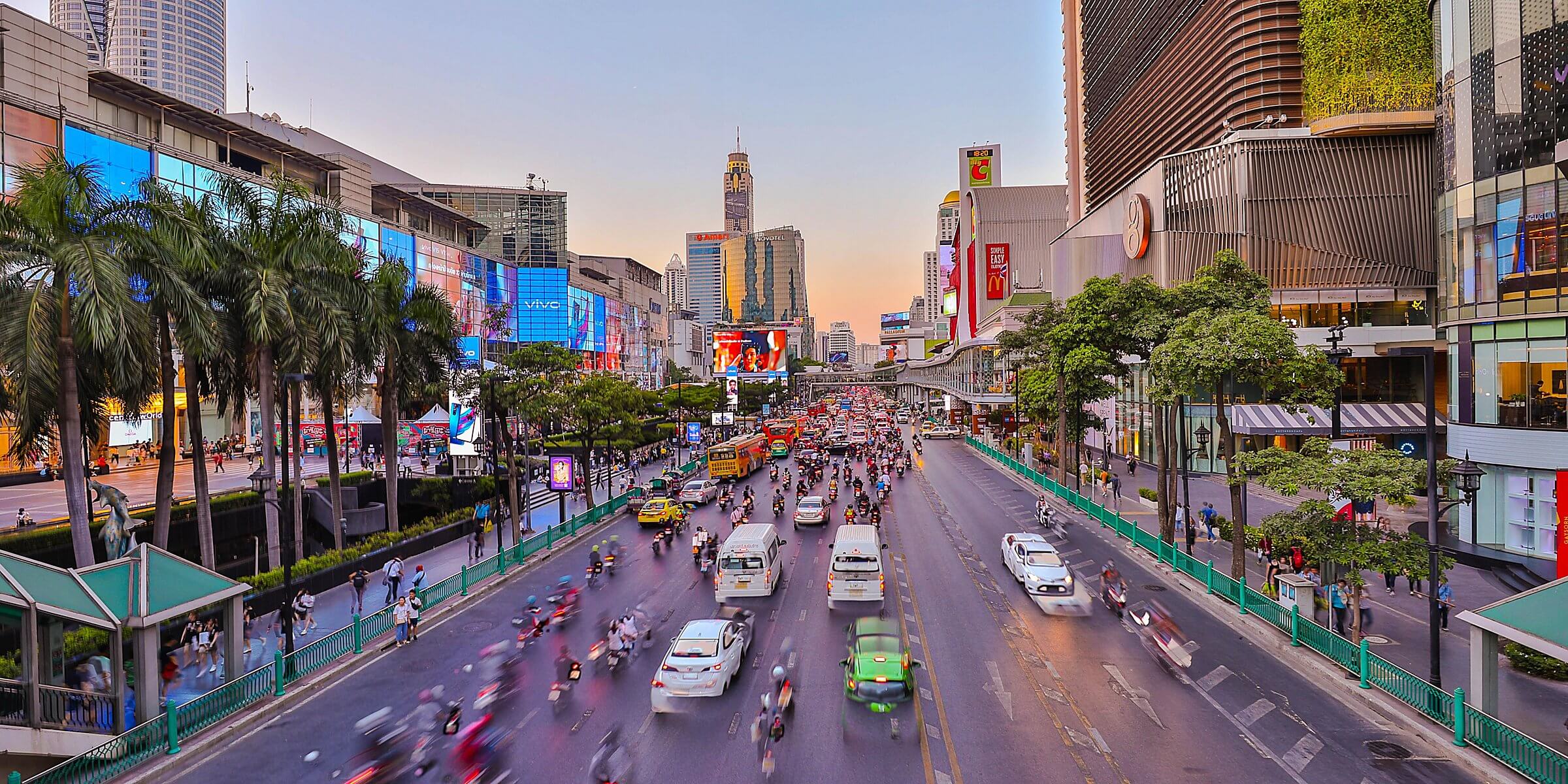 1. It's private
We don't run group tours at ForeverVacation, and here's why: we want you to have the best experience possible. Organized group tours can be cheaper than private tours so many seem like a better deal but trust us, you get a much better experience on a private tour!
With our Bangkok Instagram Tour you'll be picked up directly from your hotel in Bangkok and driven straight to your first stop. This means there's no strict schedule you have to follow or other people you have to wait for. A private tour means complete freedom and flexibility to do as you please.
2. We have the best tour guides
We handpick our local tour guides to ensure they give you the best experience possible. They're all locals who love their home and will be happy to show you around and share their local knowledge with you.
Plus, all of our tour guides speak excellent English, so nothing will be lost in translation! And our guides are always up for a laugh so prepare to be entertained!
3. It includes lunch
All of our full day tours include lunch in the overall price. This means you don't have to worry about paying for anything extra throughout the day!
4. You'll get tons of great photos for your Instagram!
Your tour guide will even act as your personal photographer for the day and will be happy to help you get some great photos to remember the experience and look amazing on your Instagram feed! Don't worry they've got the angles down.
Stops included on the Bangkok Instagram Tour:
Wat Benchamabophit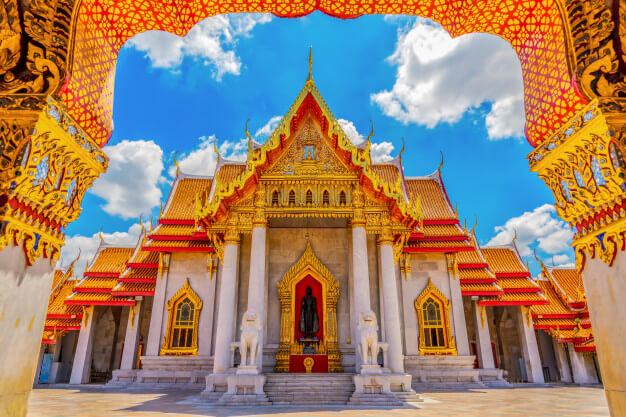 Wat Benchamabophit Dusitvanaram, known by many as the Marble Temple due to its pillars, courtyard, and lion statue guardians all made entirely of Italian Carrara marble, is one of Bangkok's most beautiful temples.
Wat Arun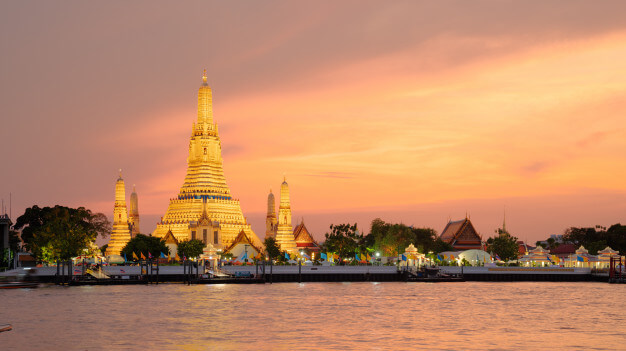 Wat Arun, locally known as Wat Chaeng, is a landmark temple on the west (Thonburi) bank of the Chao Phraya river. It's easily one of the most stunning temples in Bangkok, not only because of its riverside location but also because the design is very different from the other temples you can visit in the Thai capital.
Loha Prasat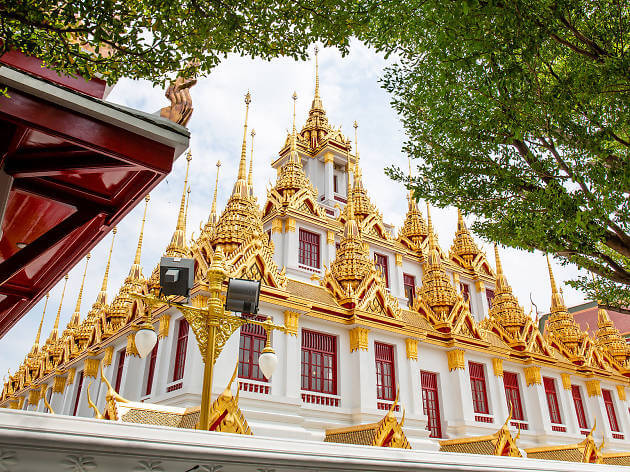 Loha Prasat, also known as the 'metal castle' is definitely one temple that you have to check out during your visit to Bangkok. Reaching 36 meters into the sky, Loha Prasat was built in 1846 and is inspired by similar temples once found in India and Sri Lanka.
Chinatown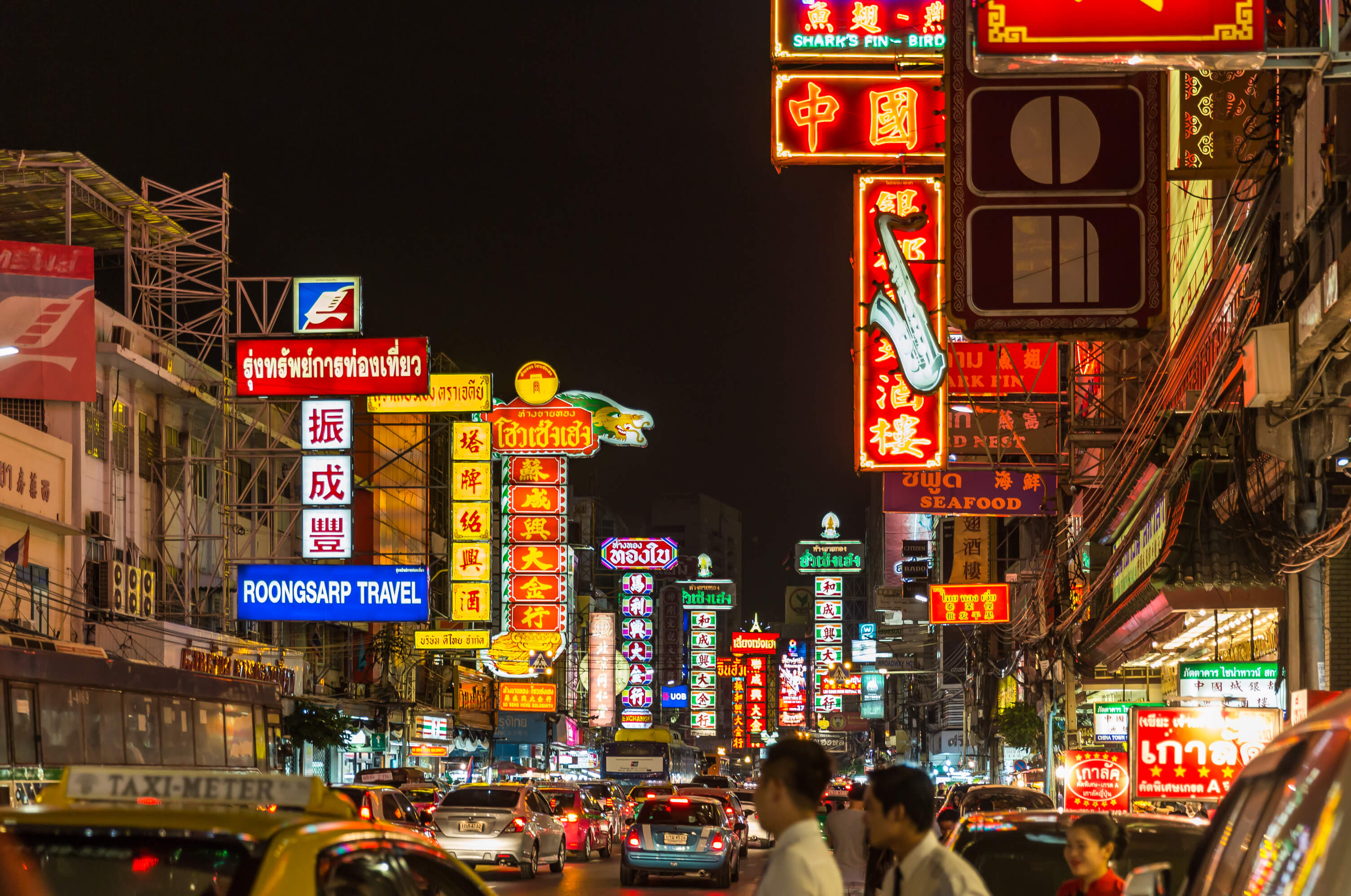 Bangkok Chinatown is the largest Chinatown in the world. While many countries have Chinatowns, none compare to Bangkok's due to its mouth watering street food, cultural history and temples.
Flower Market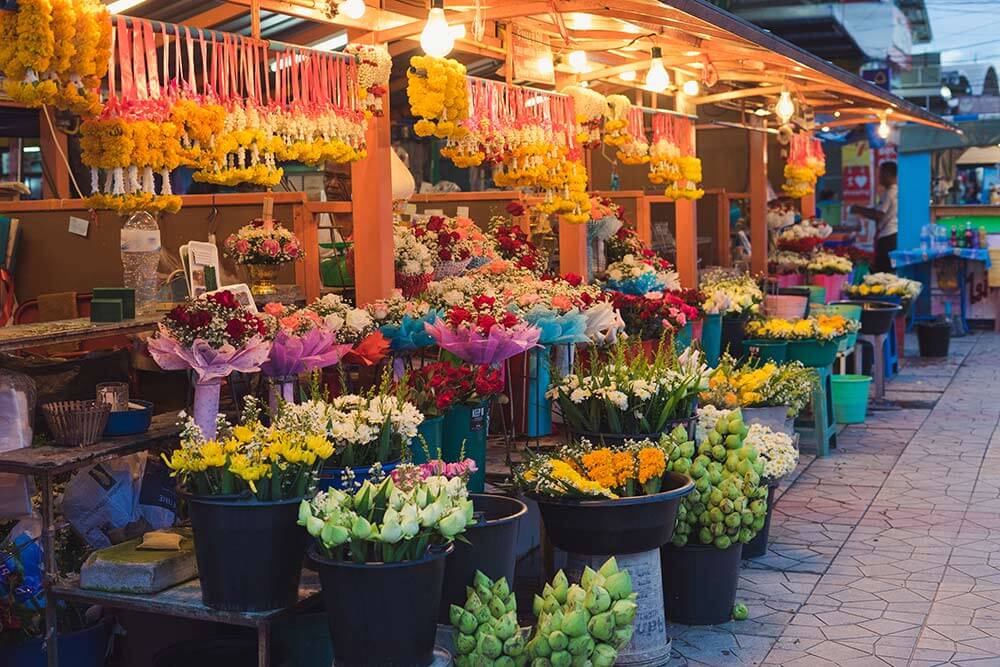 Flowers have great significance in Thailand, often given as offerings and loving gifts as well as being used as lucky charms and decoration. The Bangkok Flower Market (Pak Khlong Talat), is Thailand's largest wholesale flower market and is open 24 hours a day, 7 days a week. Some say that Pak Khlong Talat is now one of the world's largest flower markets.
Plus, have Thai tea at a secret insta-worthy cafe!
For an unforgettable experience of the lively city of Bangkok, book your Bangkok Instagram Tour with us today. We can't wait to show you around one of our favorite cities in Thailand!
2 years ago
Get your
Vacation on!
Vacation more, get inspired
Expertly curated emails packed full of vacation inspiration, travel tips and more!
Expertly curated Emails for travel inspiration, vacation tips and hacks and much more! Subscribe and upgrade your traveler skills with Forevervacation.