 Nusa Penida Tour - The Best Itinerary for your Trip to Nusa Penida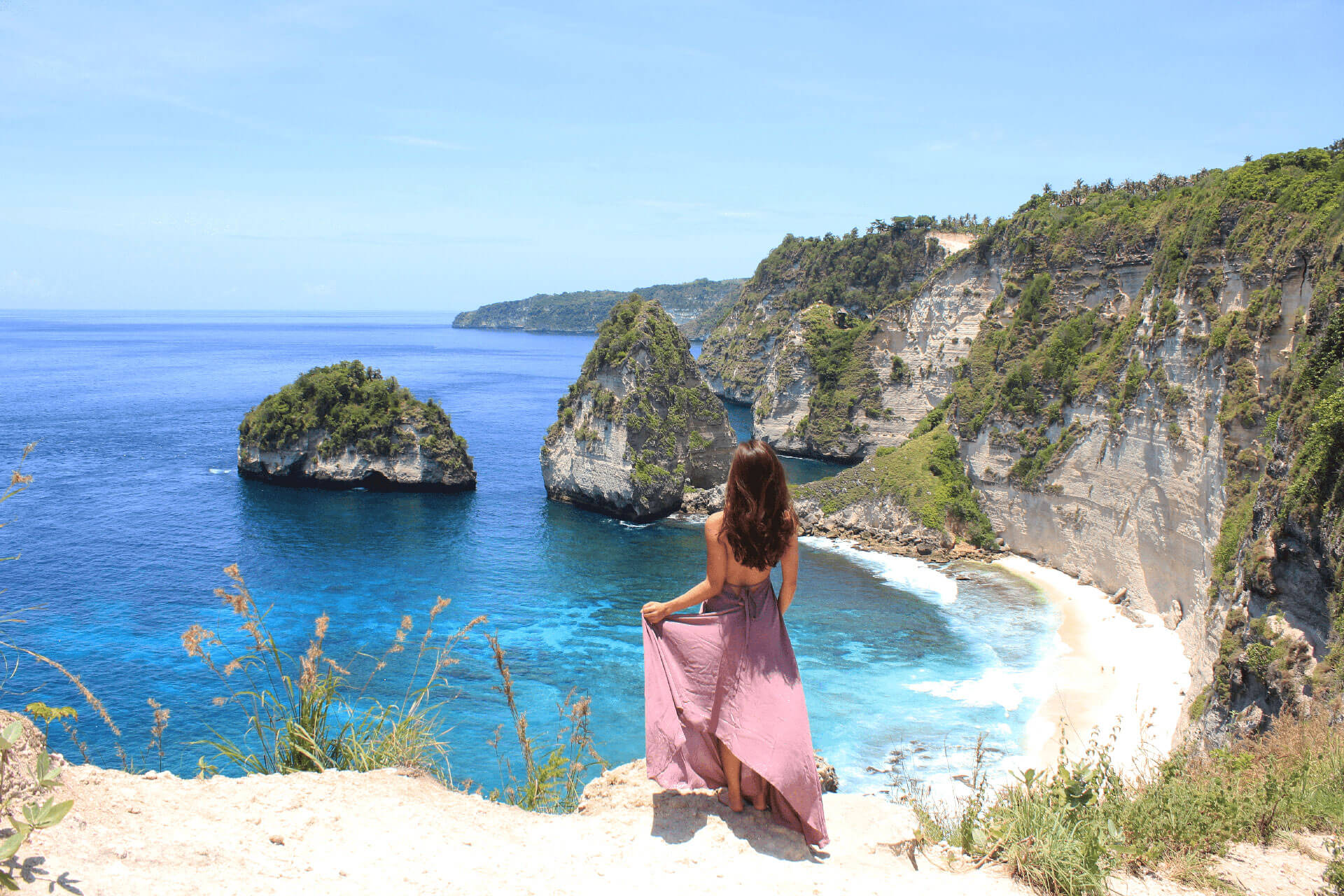 Destinations
Destinations
Blog detail
So you're planning a quick getaway from your Bali vacation – Nusa Penida is just the spot! You'll be living island style, coconuts in hand and turquoise beach in sight.
If you think Bali is beyond picturesque, just wait till your feet touch the pristine white sand of Nusa Penida. Our team of experts have curated the perfect itinerary for your group to do it all while going at your own comfortable pace!
No need to figure out the local boat system, fees, or timings – we'll pick you up from your Bali hotel and have it all taken care of beforehand.
Our main priority is having you get the most out of your vacation. Take a look at the list of attractions we mention below. We guarantee you'll fall in love with all of them! Everyone does!
Kelingking Beach
Kelingking Beach, also famously known as T-Rex Beach, is the most iconic attraction in all of Nusa Penida. With a jaw-dropping view of the beach below, you can grab that perfect insta-worthy shot and check this off your bucket list!
Do you dare to take the trek down? Perfect for our thrill-seeking adventurers, Kelingking beach continues down with a 400m cliffside hike on an extremely narrow path.
It's said to resemble heaven on earth by those who visit as the path leads to an untouched white sand beach.
Very few make it to the bottom as the path is a bit rough making it extremely rewarding for those who successfully make it to the end!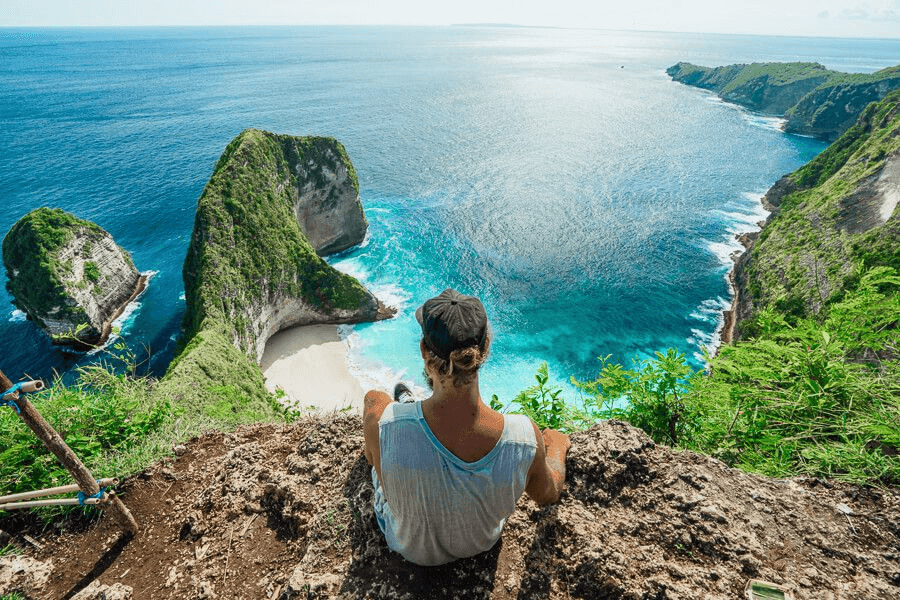 Diamond Beach
On both of our Nusa Penida Instagram tours, we make it a priority to visit Diamond Beach as this is on the top of every travel photographers list!
With coconut palm trees lining the cliffside, it makes for the perfect backdrop to your honeymoon or vacation getaway photoshoots.
Along the way, we'll also stop at the iconic Nusa Penida swing! Don't forget your cameras because all photos taken here are effortlessly flawless - both lighting and location are a photographers dream!
Our guides are happy to help you get those quality shots! We know how important it is to have your Instagram looking perfect - you are on vacation after all!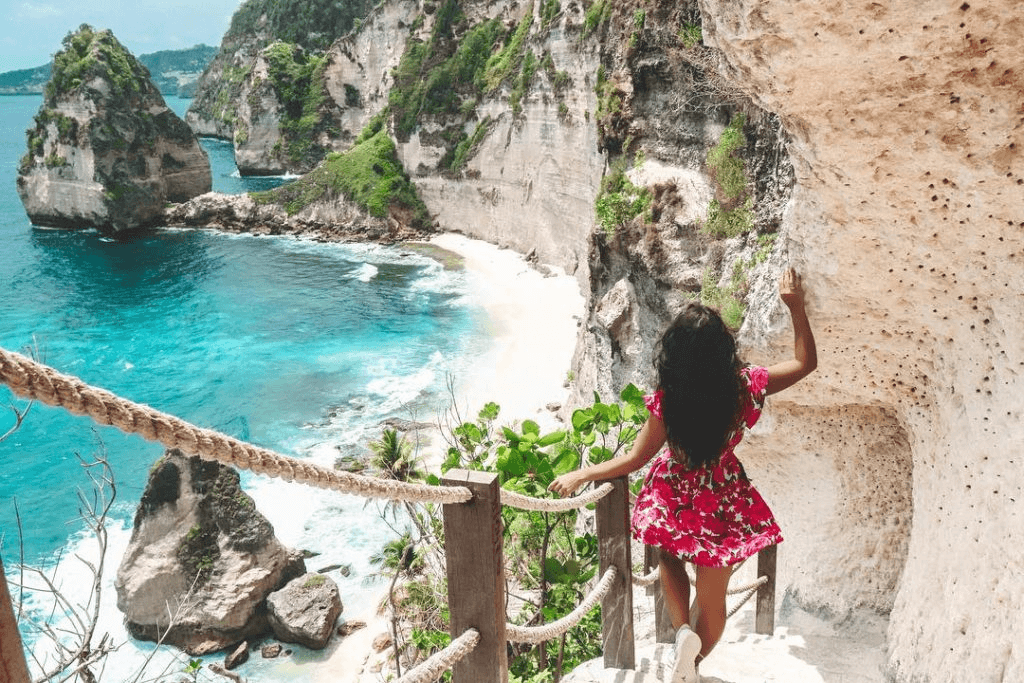 Atuh Beach
Known by locals as Pantai Atuh, this dreamy beach destination is secluded by stunning limestone rock formations on the east side of Nusa Penida. Distanced from busier areas such as Kelingking and Diamond beach, Atuh beach is the less popular of the three giving it a much more exotic experience.
Once arriving here, you'll be delightfully surprised with small beach shacks lining the beach providing you the perfect chance to sip fresh coconuts.
The charm and energy found at Atuh Beach is much more tranquil and laidback. We'll take care of all the details, your only responsibility is to enjoy yourself!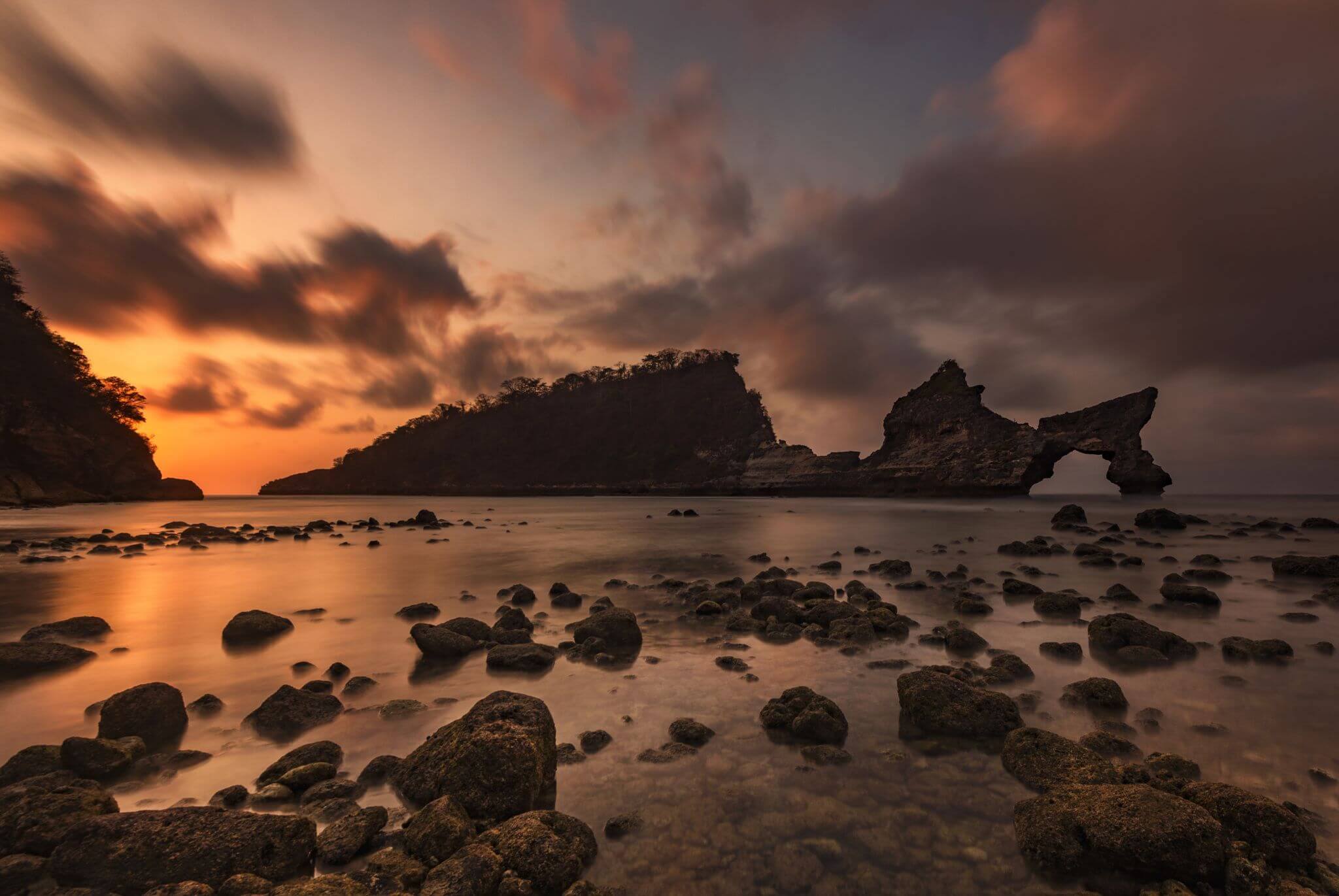 Famous Rumah Pohon Tree House
Our guests have insisted this is their favorite hidden gem in all of Nusa Penida! Get creative with your Instagram shots and visit this locally-run treehouse uniquely placed overlooking the Thousand Island cliffs.
To get prime undisturbed shots of the island, guests are encouraged to visit the treehouse, and even spend a night there if they'd like! Insider tip, to get the iconic photo of the side of the treehouse with the incredible view in the background, your photographer or one of our guides, will have to climb under the string hand railing to get the right angle.
Leave it to us, we know exactly what you need!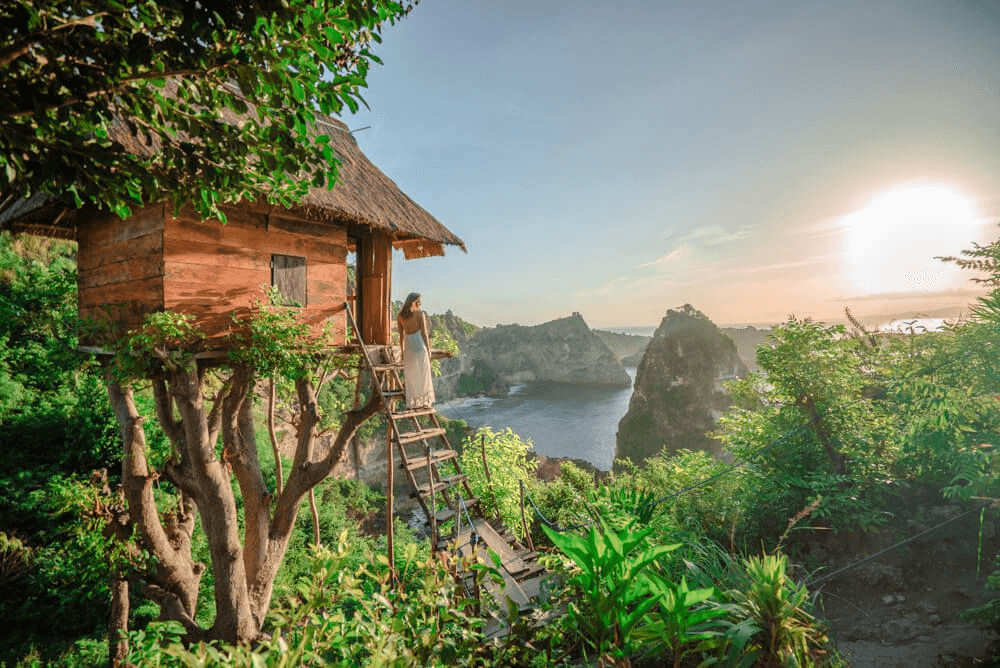 Thousand Islands Viewpoint
Second to the treehouse, our favorite spot to get the perfect Thousand Island shot is at the official viewpoint! Once arriving you'll have the opportunity to take pictures at multiple points to really nail down that rural island shot.
To reach the viewpoint on the island, it's a 1 hour 30 minute drive and the roads get pretty bumpy – allow our expert drivers to handle driving and directions, we want you to enjoy the island.
Our Nusa Penida tour have also been strategically designed so that you have perfectly-timed stops such as Diamond and Atuh Beach which makes travel time more pleasurable.
We call this tour above our Nusa Penida Instagram Tour: Most Famous spots. If you are looking for a fun day in Nusa Penida and want to take some great pictures, then this is the tour for you!
Here is a one minute video overview of our Nusa Penida Instagram tour:
If you would like to book this tour you can click HERE or contact us directly :)
3 years ago
Get your
Vacation on!
Vacation more, get inspired
Expertly curated emails packed full of vacation inspiration, travel tips and more!
Expertly curated Emails for travel inspiration, vacation tips and hacks and much more! Subscribe and upgrade your traveler skills with Forevervacation.