Thailand Visitor Guide: Things to Do
Thailand Visitor Guide: Things to Do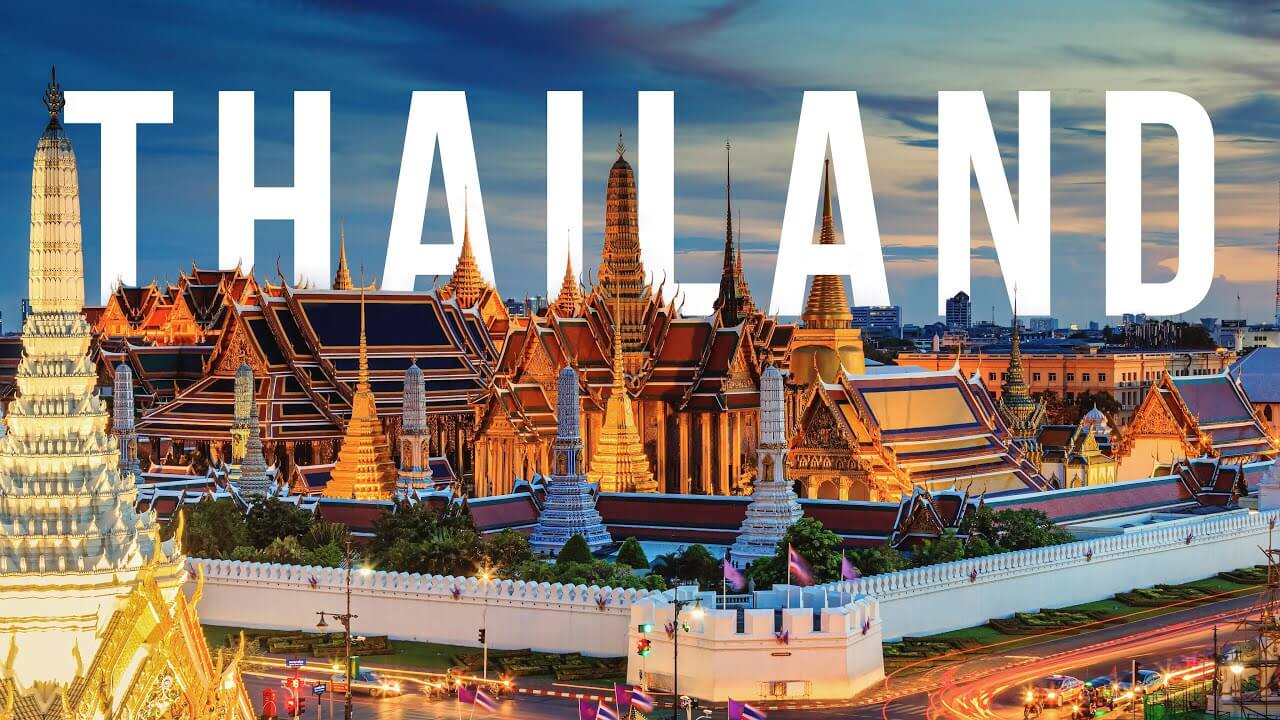 Oh, Thailand, you stole our hearts from the moment we landed on your shores as wide-eyed travelers many years ago. We island-hopped, explored the bustling streets of Bangkok, and, oh boy, did we tick off major items from our bucket list—like dancing till dawn at the legendary Full Moon Parties!
Thailand continues to hold a special place in our wanderlust-filled souls, hence why we decided to start organizing tours in Thailand! It's an absolute gem, often referred to as the "land of smiles," and let us tell you, it's bursting at the seams with vibrant experiences and captivating beauty!
Thailand, is like that cool, colorful friend who's always ready to welcome everyone with open arms. It doesn't matter how many tourists flock to its magnificent shores, it manages to keep its charm intact.
Its majestic temples are like something out of a fairy tale, luring travelers in with their intricate details and fascinating history. It's impossible not to be mesmerized by their grandeur. From the majestic Wat Arun in buzzing Bangkok to the serene temples of Chiang Mai, each one is a portal to another world, a world filled with wonder and spirituality.
But that's not all! Thailand's pristine turquoise waters are nothing short of magical. Picture-perfect beaches in Phuket, hidden gems in Koh Samui and tranquil shores in Krabi await your arrival, ready to make your holiday dreams come true. And don't get us started about the sunsets!
We've written already many blog posts about this wonderful country, but for some reason we can't get enough of it! So we decided to make a little recap for you, with all the best tips and things to do!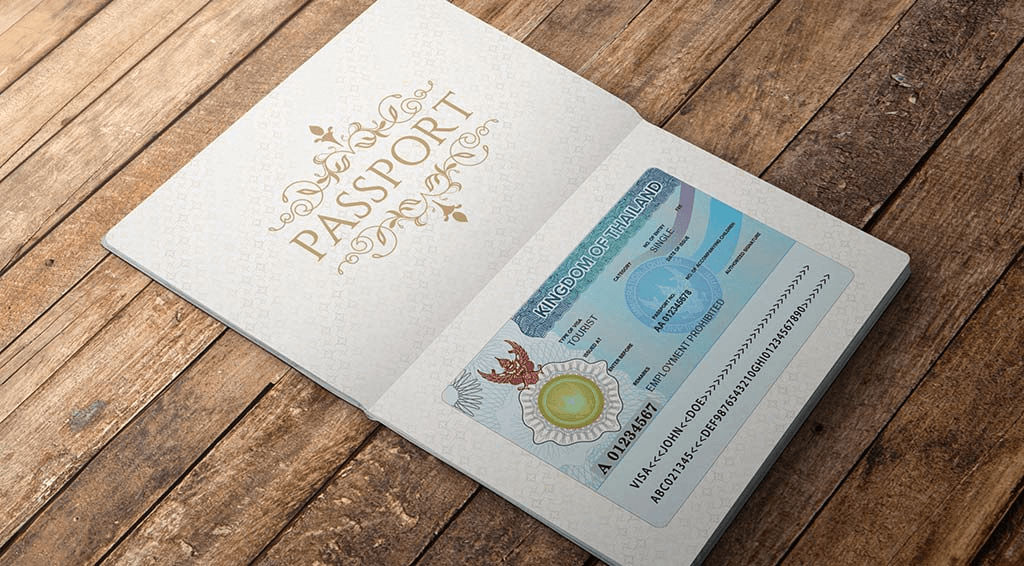 Tourist visa
First things first! When planning a trip to Thailand you need to know all the essential details about visas to ensure a smooth and hassle-free entry into the country.
Thailand offers different visa options depending on your nationality and the duration of your stay. Here's a breakdown of the various visa types and entry requirements:
Visa-on-Arrival (30 Days): Visitors from approximately 59 countries can obtain a visa-on-arrival upon reaching Thailand. This visa allows you to stay in the country for up to 30 days. Please note that the list of eligible countries is subject to change, so it's advisable to check the latest updates before your trip.
Tourist Visa (60 Days): For those planning a longer stay in Thailand, a 60-day tourist visa is available. This visa can be obtained prior to your travel at the Thai embassy or consulate in your home country. It allows multiple entries and is valid for 60 days from the date of entry. It's important to note that there is an application fee for this visa.
Visa Extensions: If you wish to extend your stay beyond the initial visa period, you can apply for a visa extension while in Thailand. The tourist visa can be extended for an additional 30 days at an immigration office within the country. However, please be aware that a fee is applicable for the extension.
Visa-Free Entry: Thailand also offers visa-free entry to visitors from certain countries. Depending on your nationality, you may be granted a stay of either 15 days or 90 days without the need for a visa. It's crucial to check the specific visa-free entry duration for your country before your trip, as these regulations can vary.
Remember that visa policies and eligibility criteria can change, so it's essential to stay informed about the latest updates regarding visa requirements. Make sure to check the official Thai embassy website or consult with the appropriate authorities in your home country before booking your travel arrangements.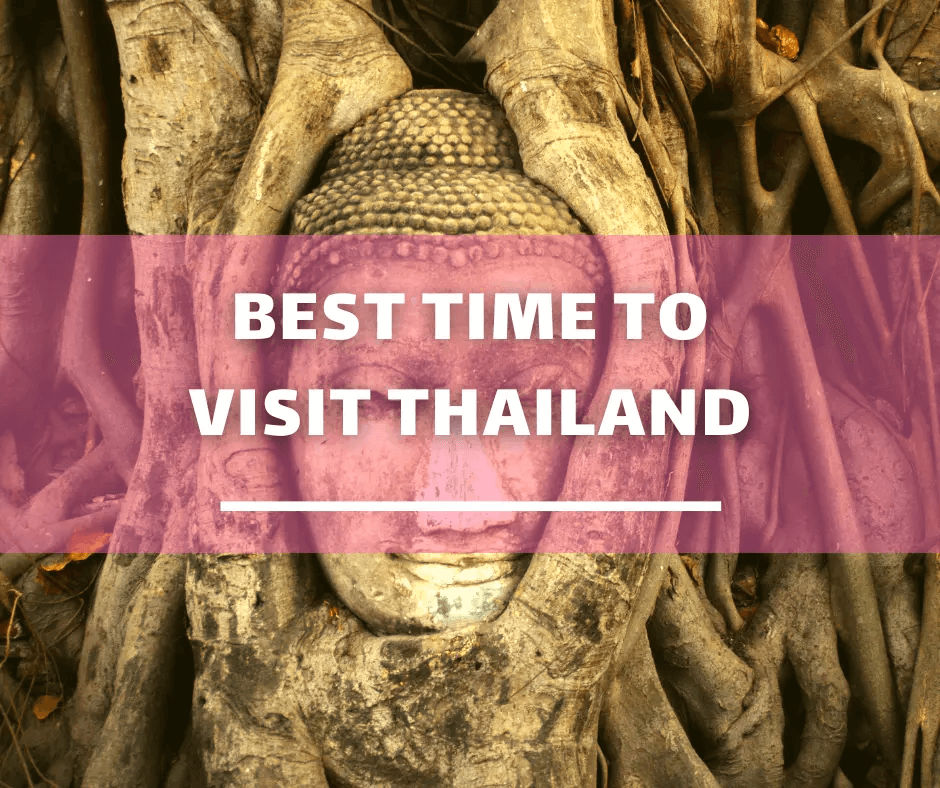 Best time to visit
The best time to visit Thailand is in the dry season—from November to April, temperatures are cooler and you can expect picture-perfect days for outdoor activities. The only downside is that it's also Thailand's peak tourist season. Flights and accommodation prices increase and you won't be alone when visiting all the different temples and beaches.
If you want to avoid the crowds, plan your trip to Thailand between May and October. While you will have to contend with often daily, short-lived rainstorms, you'll be rewarded with cheaper flights and lower hotel rates.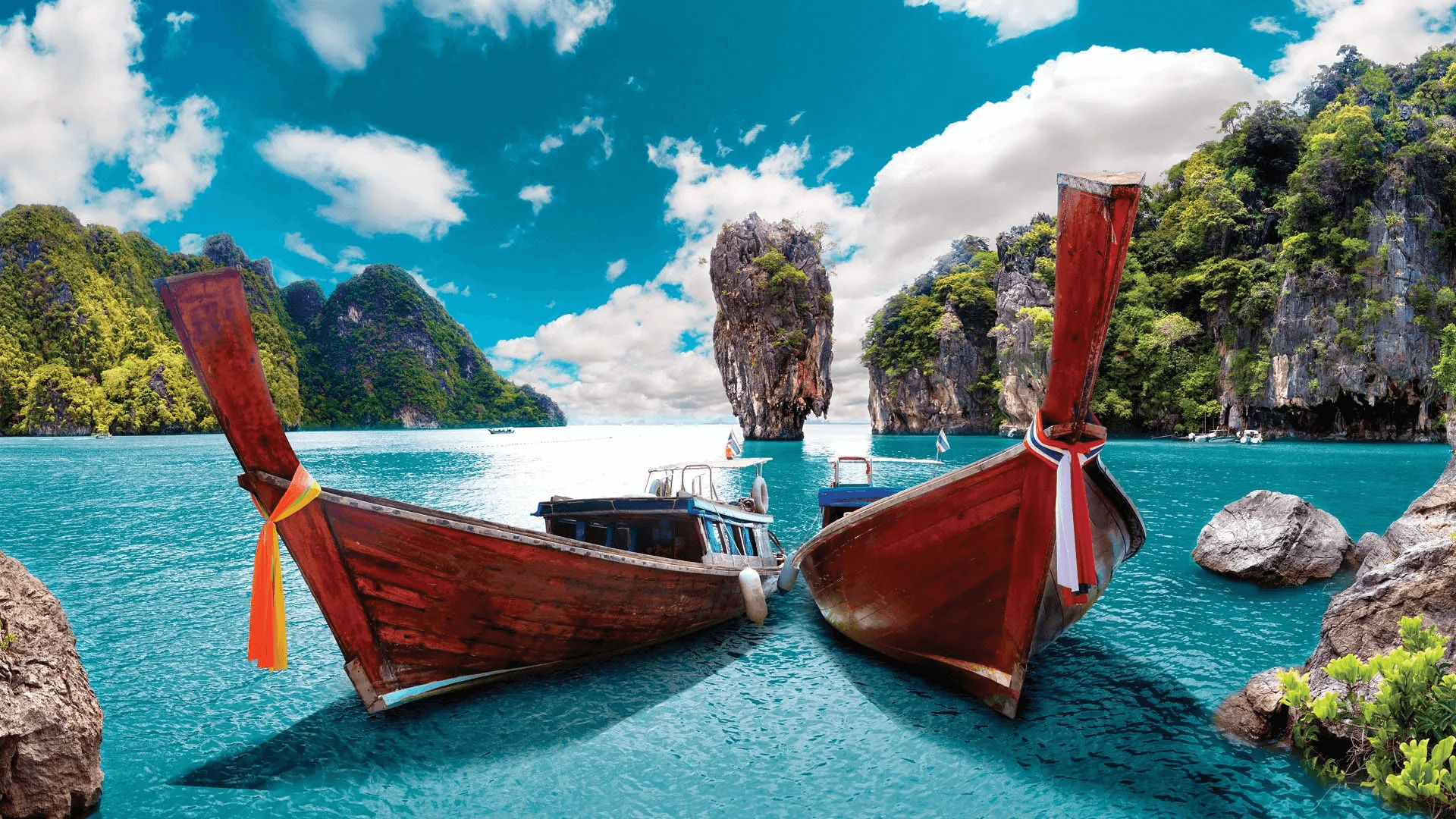 How long to stay in Thailand?
Oh, the age-old question of how long to stay in Thailand! Well, it all depends on the kind of adventure you're seeking. Let us break it down for you, so you can make the most of your time here!
One Week: A Taste of Thailand: If you're short on time but still want to experience the essence of Thailand, a week can give you a good taste. Use this time to explore the vibrant streets of Bangkok, immerse yourself in the historical wonders of Kanchanaburi, and soak up the sun on the pristine shores of Ko Samet. It may be a whirlwind trip, but it will leave you with unforgettable memories and a desire to return for more.
Two Weeks: The Perfect Introduction: For a first-time visit that allows you to delve a little deeper into Thailand's treasures, two weeks is the sweet spot. Spend a few days immersing yourself in the dynamic energy of Bangkok, then venture further afield. Explore the ancient ruins of Ayutthaya, trek through the northern jungles of Chiang Mai, and unwind on the idyllic beaches of Phuket or Koh Phi Phi. This timeframe allows you to experience the diverse facets of Thailand.
Four Weeks: The Ultimate Thai Adventure: If you're a true explorer at heart and want to go beyond the surface, carve out four weeks for your Thai adventure. This extended stay allows you to fully immerse yourself in the country's wonders. Spend time in Bangkok, but don't rush—explore its hidden gems and soak up the local culture. Venture to the north and discover the enchanting temples of Chiang Mai and the lush landscapes of Pai. Then, head south to explore the stunning islands of Koh Samui, Krabi, and Koh Tao. With four weeks, you can truly embrace the diversity of Thailand.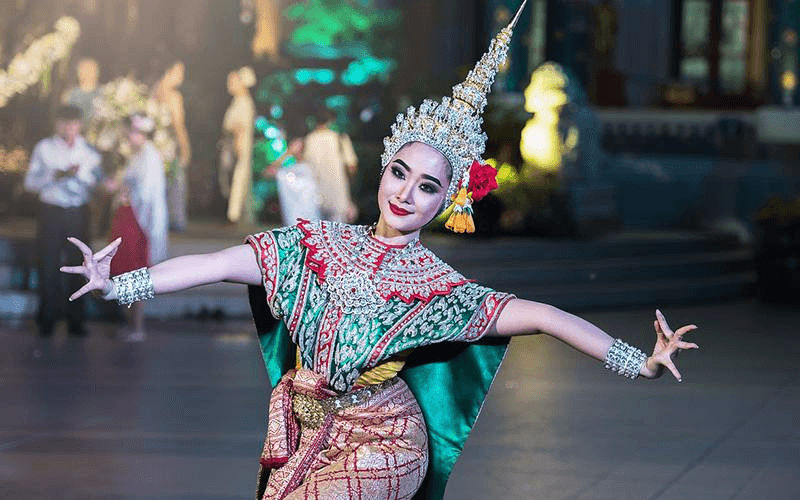 Arriving in Thailand - Let the adventure begin!
Getting to Thailand is a breeze, with international flights connecting major cities worldwide to Thailand's primary gateways, including Bangkok, Phuket, and Chiang Mai.
Our Best Selling Tour
All-Inclusive

Phuket Instagram Tour: The Most Famous Spots

Looking for a Phuket tour to get some holiday snaps to remember? Our Phuket Instagram Tour is the perfect way to spice up your feed, taking you to some of the most famous spots on the island including the Big Buddha, Wat Chalong Temple, the Old Phuket Tour and much more, with private transportation to and from your hotel! Accompanied by your own private tour guide, and with an included lunch at a secret restaurant, the best way to explore the island's Instagrammable spots is on one of our most popular all-inclusive tours in Phuket!
Stepping foot on Thai soil, you'll be embraced by the warmth and friendliness of the locals, who will make you feel like an honored guest. Their genuine smiles and hospitality will instantly put you at ease, creating a sense of home away from home!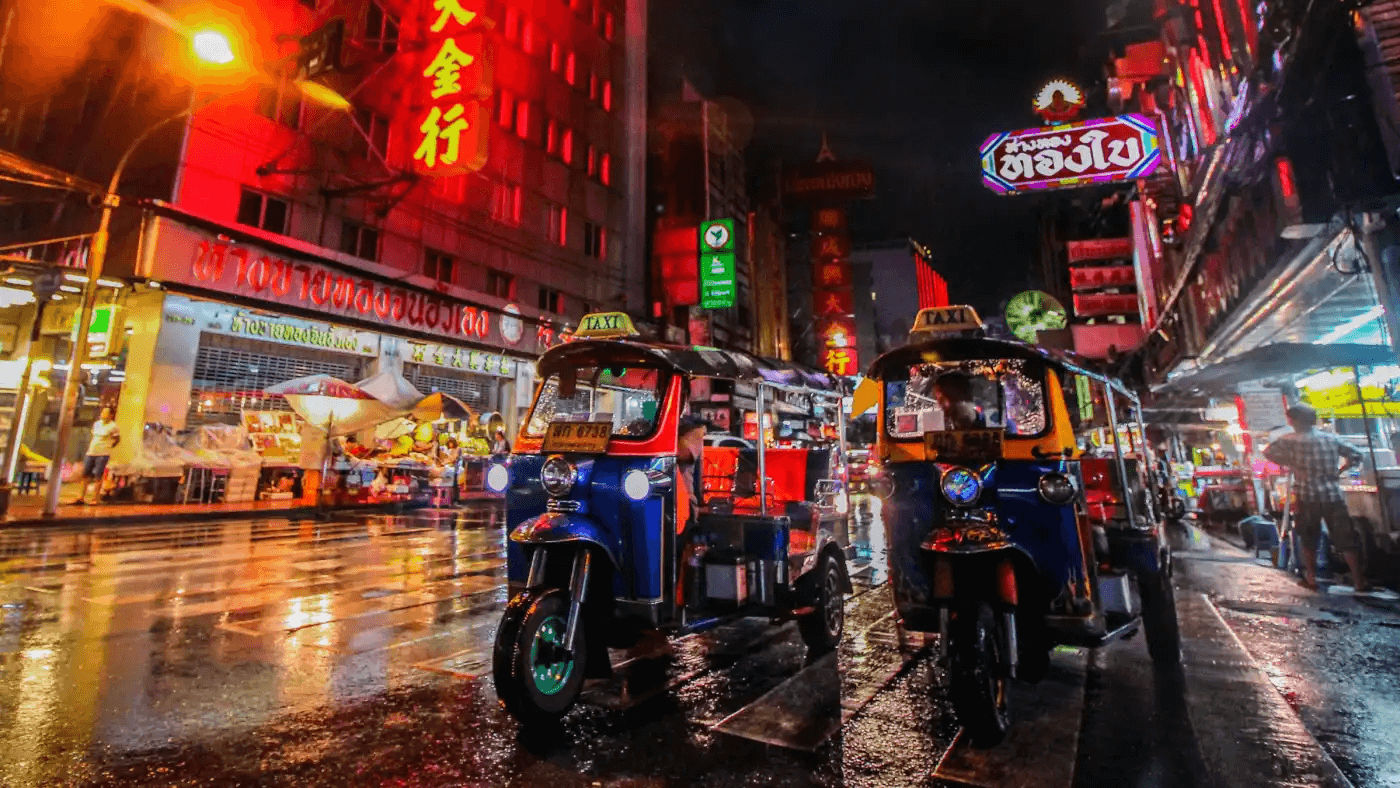 How to get around
Unlike our other popular travel destination Bali - where public transportation is pretty much non-existing-, public transportation in Thailand (especially) Bangkok is extremely well developed & organized and the options are pretty much endless! From the iconic tuk-tuks to longtail boats and vibrant Songthaews, Thailand offers an array of exciting ways to get around. Jump on a tuk-tuk and zip through the bustling streets of Bangkok, rent a scooter in Phuket, cruising along the coastal roads, discovering hidden beaches and breathtaking viewpoints.
In Chiang Mai, hop on a Songthaew, a red truck that doubles as a shared taxi, and venture into the heart of the city's cultural gems. For longer journeys, Thailand's well-connected bus and train systems provide comfortable and affordable options, allowing you to witness the scenic landscapes as you travel from one captivating destination to another.
If this is not your cup of tea, no worries! Just book a private tour in Thailand! It's like having a private driver but it comes with many advantages: the guides will act as your personal guide (and photographer!) and they will take you to everywhere you'd like to go.
The best thing is they will wait for you so when making stops, you'll have plenty of time to visit all the attractions that you like without having to worry about anything, because everything is already included (car, English speaking guide, food, water, entrances fees etc). We offer some of the best tours in Thailand, covering all the hotspots!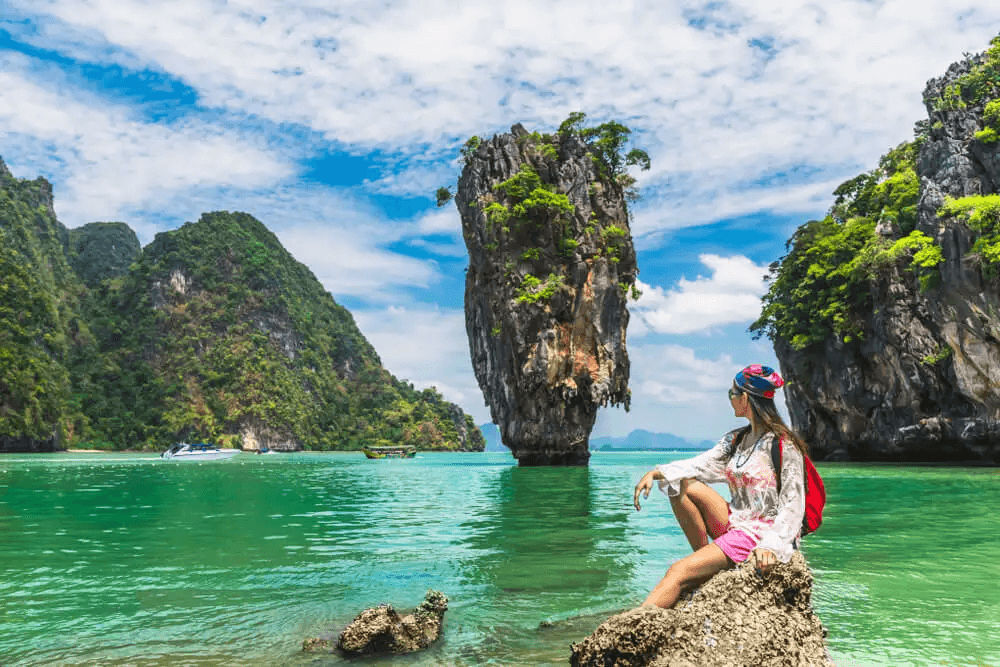 Thailand's must-visit destinations
Thailand packs a solid punch when it comes to offering appealing attractions, but when it comes to the absolute must-sees in Thailand, a few spots really shouldn't be missed. Choose from scores of tropical islands, multiple sites of fascinating ruins, trekking destinations in the north and, for those seeking an intense megalopolis experience, the nation's capital Bangkok never disappoints!
Bangkok: The vibrant metropolis
Let us spill the beans on why you absolutely, positively need to visit Bangkok! This city is an absolute blast, and you won't want to miss out!
First things first, the food scene is mind-blowing! Think mouthwatering street food, from fiery curries to heavenly pad Thai, every bite is a flavor explosion!
Shopping? It's a retail paradise! Get ready to unleash your inner shopaholic in bustling markets and upscale malls. But wait, there's more! The nightlife here is off the charts. Rooftop bars with killer views, vibrant night markets, and non-stop party vibes await. Last but not least, the sights are mind-boggling. Think temples, like the Grand Palace and the stunning Wat Arun to the ancient city and floating markets....the options really are endless!
Chiang Mai: A cultural oasis
Escape to the cultural oasis of Chiang Mai, nestled among misty mountains and ancient temples. Explore the city's rich heritage at the sacred Wat Phra That Doi Suthep, perched atop a mountain with panoramic views. Lose yourself in the fun night bazaars, where you'll discover local crafts, sample finger licking street food, and find unique treasures to bring back home. Delve into the art of Thai cuisine through a cooking class, learning the secrets of traditional dishes! And don't forget to embark on an ethically responsible elephant encounter, where you can bond with these majestic creatures in a sanctuary dedicated to their well-being.
Phuket: Paradise perfected
This tropical paradise is home to crystal-clear turquoise waters, pristine beaches and a vibrant nightlife. Unwind on the famous Patong Beach, indulge in exhilarating water sports, or set sail on a breathtaking island-hopping adventure to Phi Phi Islands, James Bond Island, or Similan Islands. Explore the many street markets, where you can shop for souvenirs, get some street food and soak in the lively atmosphere. Or catch a sunset from Promthep Cape, Phuket's most famous sunset point!
Koh Samui: Tropical bliss
If you're looking for a slice of paradise, Koh Samui is your go-to destination! And your time there will be filled with sun-soaked days, waterfalls, spectacular viewpoints, STUNNING temples, several world class wellness spas, mesmerizing turquoise waters and island-hopping adventures!
With its own airport and shopping centre, it's easy to forget that Koh Samui is an island after all — but don't for a second think it has lost any of its island charm! And the best part? It's super easy to get to from all over Thailand! Ferries leave all day from Donsak Pier on the mainland so you will have no problems getting there! Due to it being the closest of the Gulf Island to the mainland, it only takes about one hour by fast ferry. The ferries and speed boats also run from the nearby islands.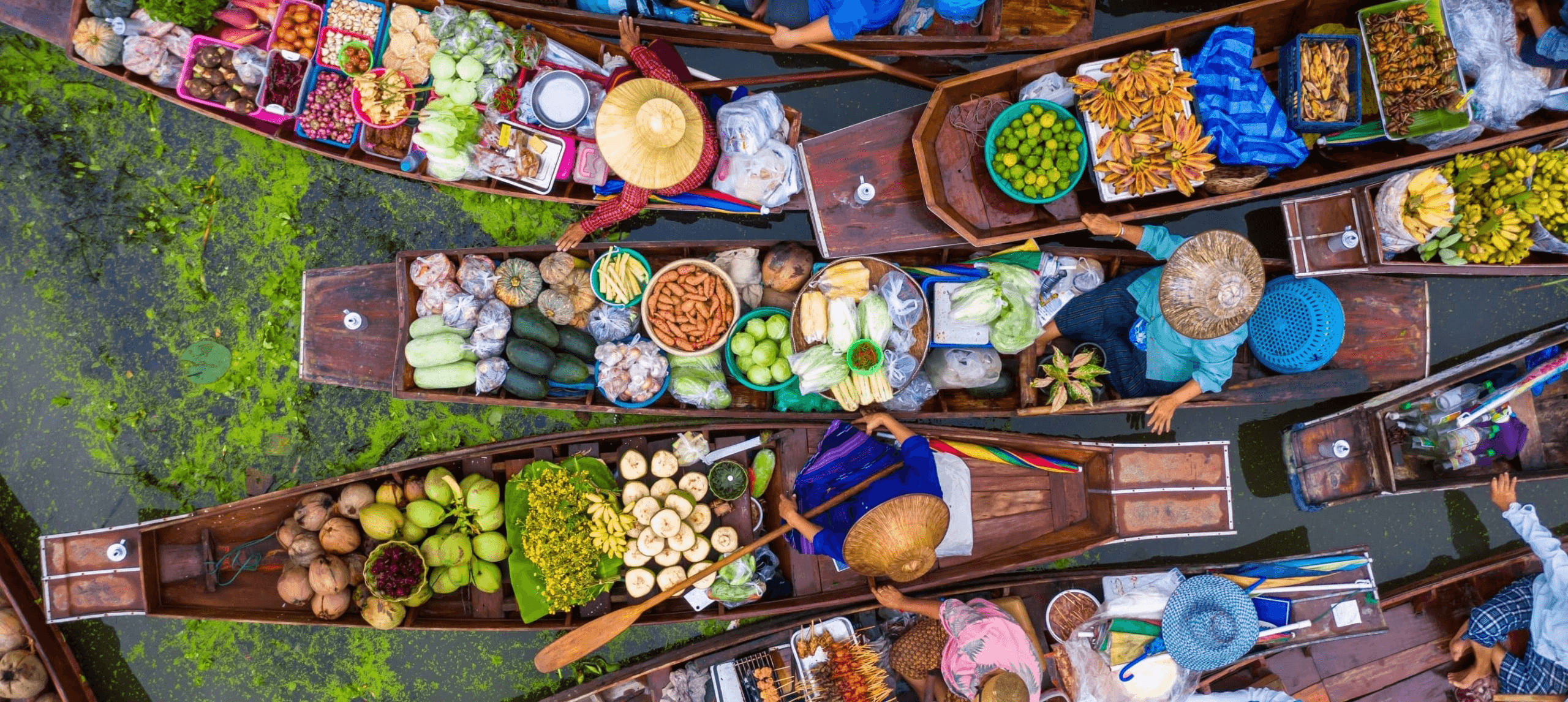 Conclusion:
Congratulations on completing this whirlwind tour of Thailand! We've only scratched the surface of this magical country's offerings. So pack your bags, grab your passport, and embark on an incredible journey to the Land of Smiles. Thailand awaits you with open arms, ready to shower you with its vibrant colors, exotic flavors and unique culture! Until next time, keep wandering and keep spreading the joy of travel!
Get your VACATION on!
Expertly curated emails packed full of vacation inspiration, travel tips and more!