Top 3 Instagram Hot Spots In Quy Nhon
Top 3 Instagram Hot Spots In Quy Nhon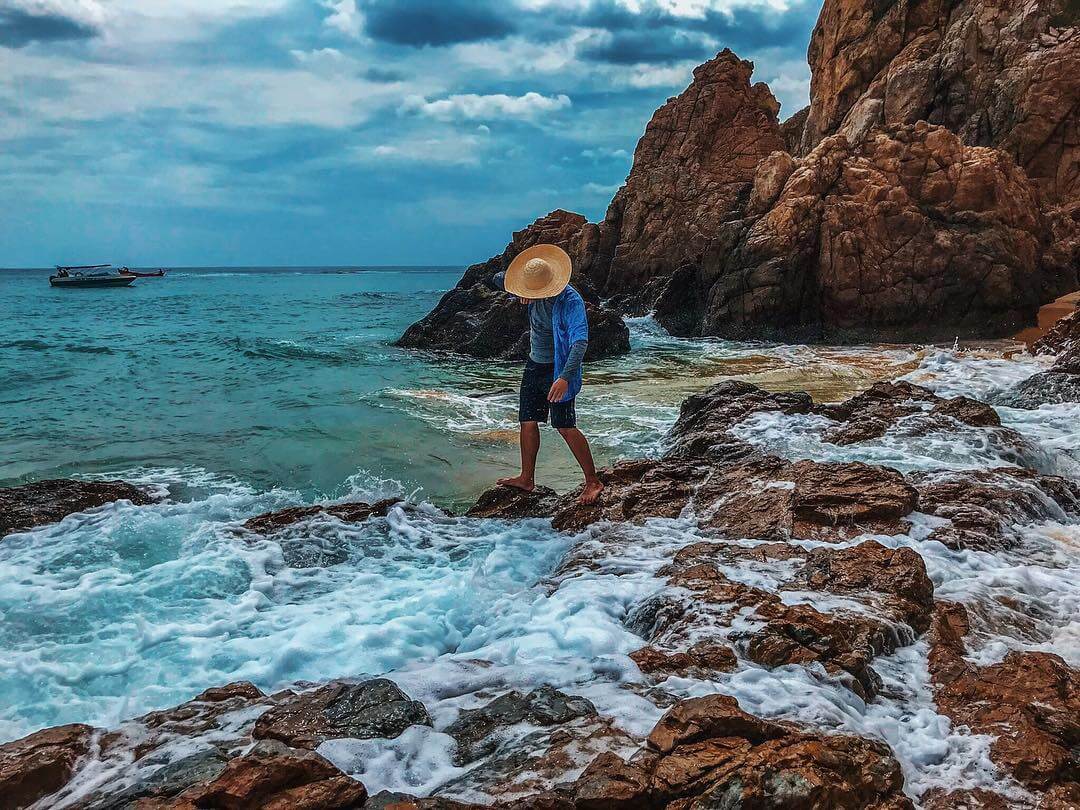 Memories are everything, especially when you're traveling, and that's when a camera comes in very handy. Pictures are the perfect way to make your holiday last forever, even when you're back home in the cold and rain. And make your friends and family just a little jealous by showing them your holiday pics; it feels good too. Right?
If you're taking photos anyway, why not look for the most beautiful spots around to make those memories extra memorable. Lucky for you, Quy Nhon is full of Instagram Hot Spots, and we've listed our three favorites!
Our Best Selling Tour
All-Inclusive

Quy Nhon Instagram Tour: The Most Famous Spots

The beautiful coastal city of Quy Nhon may not be the most well known in Vietnam, but it's certainly worth a visit! On this full day tour, we'll take you to the most Instagrammable spots in Quy Nhon, all in one day. If you're looking for something a little bit different, exper
1. Phuong Mai Sand Dunes
Sand dunes in Vietnam? Oh yes! And not just regular ones. The Phuong Mai Sand Dune is about a hundred meters high, and its shape changes daily, even hourly, due to the strong winds coming from Nhon Ly Beach. Rough beauty at its best!
On top of the dune, the panoramic view over the Phuong Mai Peninsula is breathtaking. And, obviously, the perfect place for pictures. Friends and family will think you were lost in the desert instead of visiting Vietnam.
For those who like a little adventure, try sand skiing! Cruising down the white sand dunes at high speed is an unforgettable experience. And if you're good at it, the pictures might even beat those of the views.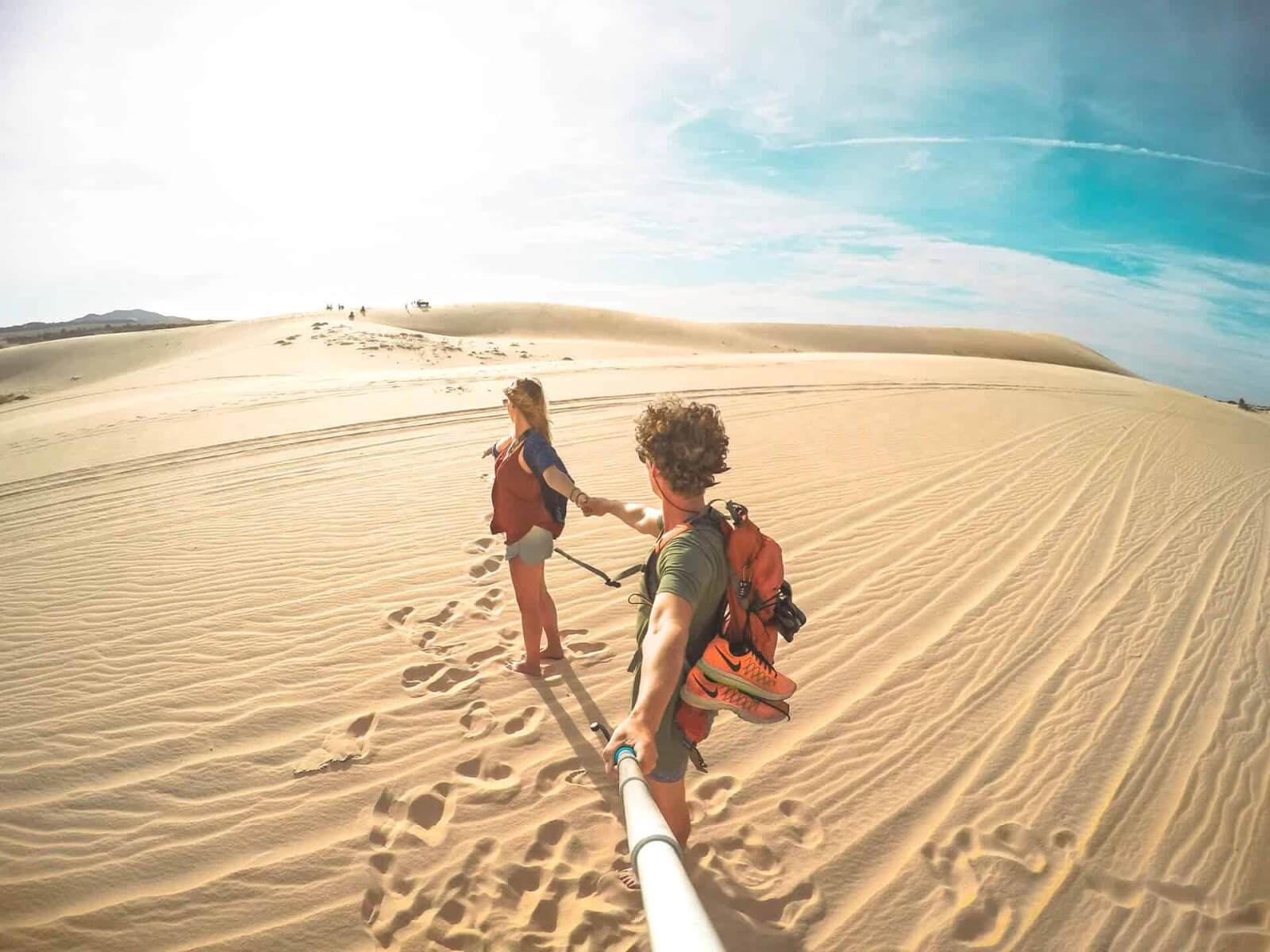 2. Ong Nui Pagoda
Ong Nui Pagoda, also known as Lin Phong Thien Tu, is one of the most important Buddhist relic sites in the Binh Dinh Province and, therefore, a must-do when visiting Quy Nhon.
The Pagoda is over 300 years old and lies on top of Chop Vung Mountain, the highest in the area. It takes hundreds of steps to get up, so don't worry about going to the gym afterward; you'll have your sports. Obviously, the views are spectacular and totally worth the hike. Not to mention the pictures you can take on top!
And then there's the Buddha statue, one of the biggest in South East Asia. The Buddha sits on a lotus halfway up the mountain, looking over the East Sea. Shining all bright and white. We don't know what will happen if those pics don't get A LOT of likes on Instagram.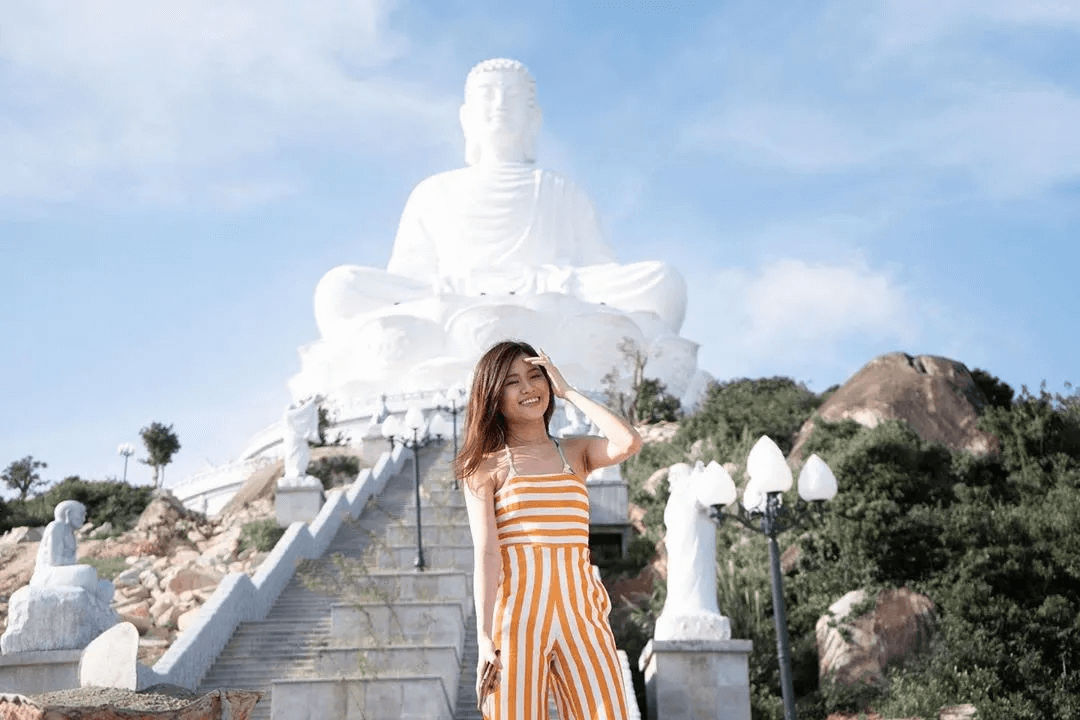 3. Surf Bar
What's an Instagram Hot Spot list without some food and drinks? So let us tell you about Surf Bar, a cozy beach bar with the most amazing cocktails and beers. A trendy place with Vietnamese is always a good sign!
Atmospheric lights, plants, flowers, drapes blowing in the wind, and the ocean view. At Surf Bar, they really thought about everything. And then, we still need to talk about the swing, the lanterns, and the turquoise chairs. You get it; this place is Instagram heaven indeed!
We already mentioned the beers and cocktails, but if you rather go alcohol-free, try the fresh coconut or, my personal favorite, sugar cane juice. Combine with local street food, and you're set up for the day. Or even better, evening. This is a perfect spot to watch the sun go down, so if you're going on a romantic date, this is the place to be. Also, sunset pics for the president!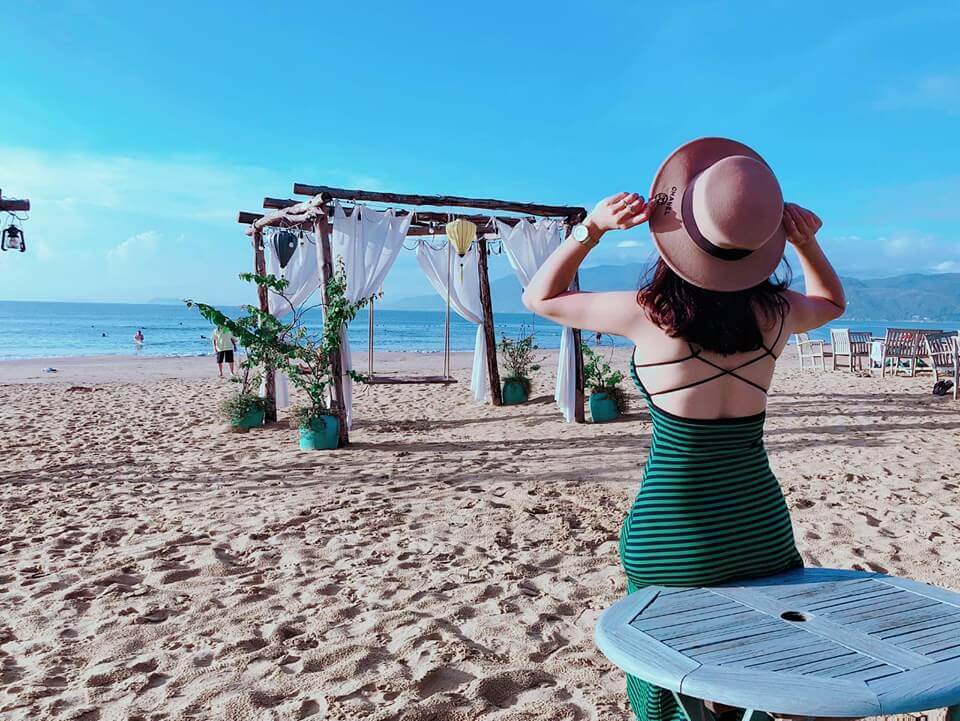 Our Top Trending Vietnam Tours
All-Inclusive

Hanoi Instagram Tour: The Most Famous Spots

All-Inclusive

Ho Chi Minh City Motorbike Tour: A True Local Experience

All-Inclusive

A Taste Of Hanoi: The Ultimate Street Food Experience
Get your VACATION on!
Expertly curated emails packed full of vacation inspiration, travel tips and more!