Top 7 Things to Do in Bangkok
Top 7 Things to Do in Bangkok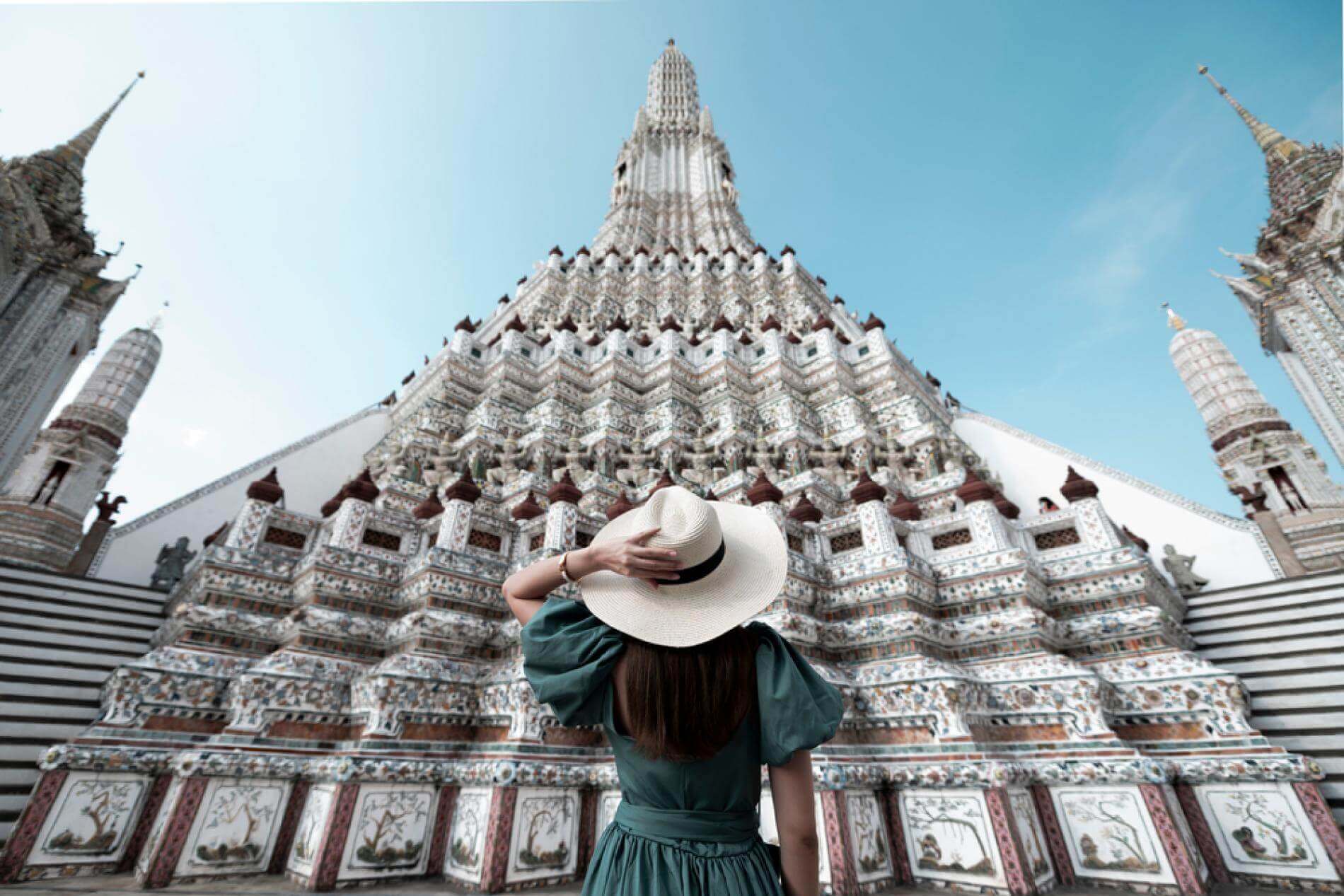 Welcome to Bangkok, the city that never sleeps! If you're planning a trip to Thailand's infamous capital, be prepared to dive headfirst into an electrifying urban playground that pulsates with energy day and night. This dynamic metropolis is a vibrant tapestry of sights, sounds and experiences that will keep you on your toes from the moment you arrive!
Picture this: bustling streets illuminated by a kaleidoscope of neon lights, the aroma of sizzling street food wafting through the air and a symphony of car horns and chatter filling your ears. Bangkok is a sensory overload in the best way possible, offering endless adventures to keep you entertained around the clock.
Our Best Selling Bangkok Tour
All-Inclusive

Bangkok Instagram Tour: The Most Famous Spots

No matter how long you're in the city, our Bangkok Instagram Tour: The Most Famous Spots is an absolute must. One of our tour guides will whisk you to the top Bangkok sites in your very own air-conditioned, private car. Starting with the beautiful Wat Benchamabophit, you will spend the day experiencing the culture of this exciting city. Chinatown, temples, flower markets and cafes, this Bangkok tour is jam-packed with all of Bangkok's best bits. Enjoy a delicious lunch and make sure you have plenty of battery on your camera!
For many people, Bangkok is the gateway to the Southeast Asian world and is often scheduled as a stopover for a few days. To get to know Bangkok, however, these 2 or 3 days aren't long enough. You could easily spend a week or two without looking at the same thing twice!
So, whether you're a newbie to this awesome city or a seasoned traveler coming back for more, we've got your back! Our ultimate list of the top things to do in Bangkok will be your trusty sidekick. We'll help you navigate through the maze of possibilities, making sure you have the absolute best time exploring this crazy, diverse, and oh-so-fascinating metropolis.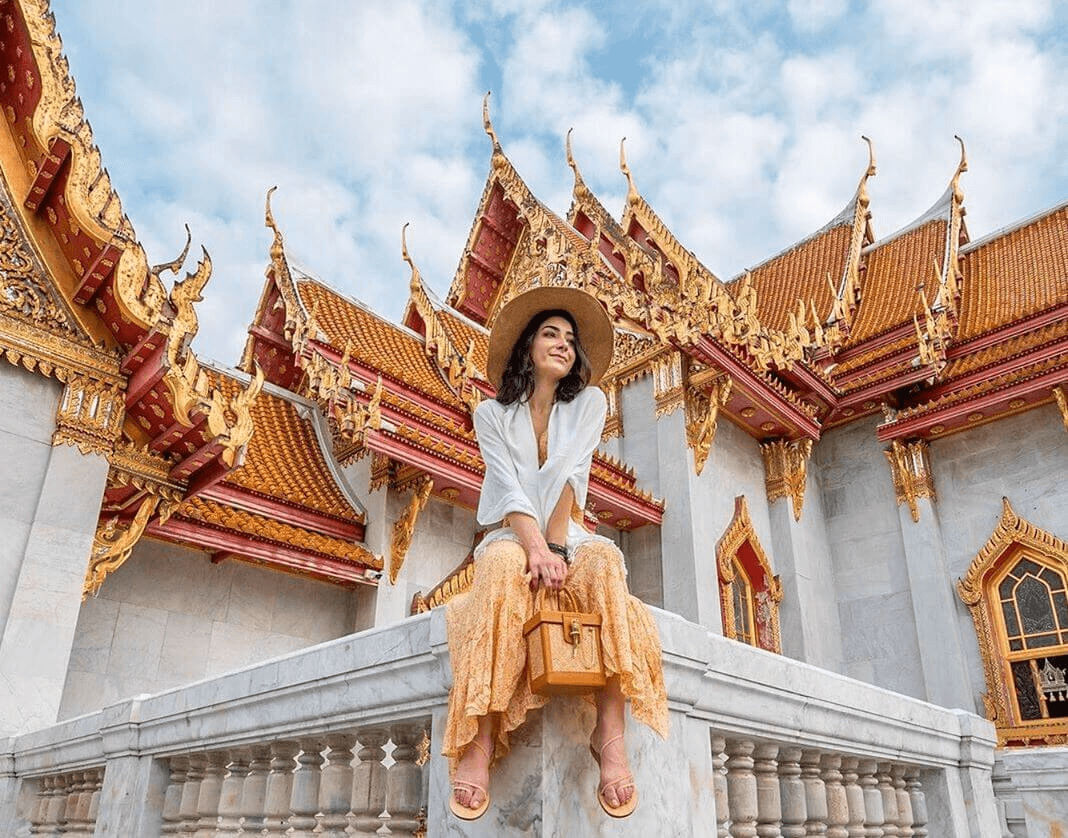 Take a Bangkok Instagram tour
Taking a Bangkok Instagram tour is your passport to exploring the most famous attractions that Bangkok has to offer, all while snapping some seriously stunning photos.
From the enchanting temples like Wat Benchamabophit and Wat Arun to the captivating Loha Prasat, this tour covers all the iconic landmarks that will make your Instagram feed shine! But the photo opportunities don't end there! You'll be able to explore the bustling streets of Chinatown and a famous flower market, areas that are a picture-perfect setting for those insta-worthy moments.
You can book the Bangkok Instagram Tour HERE!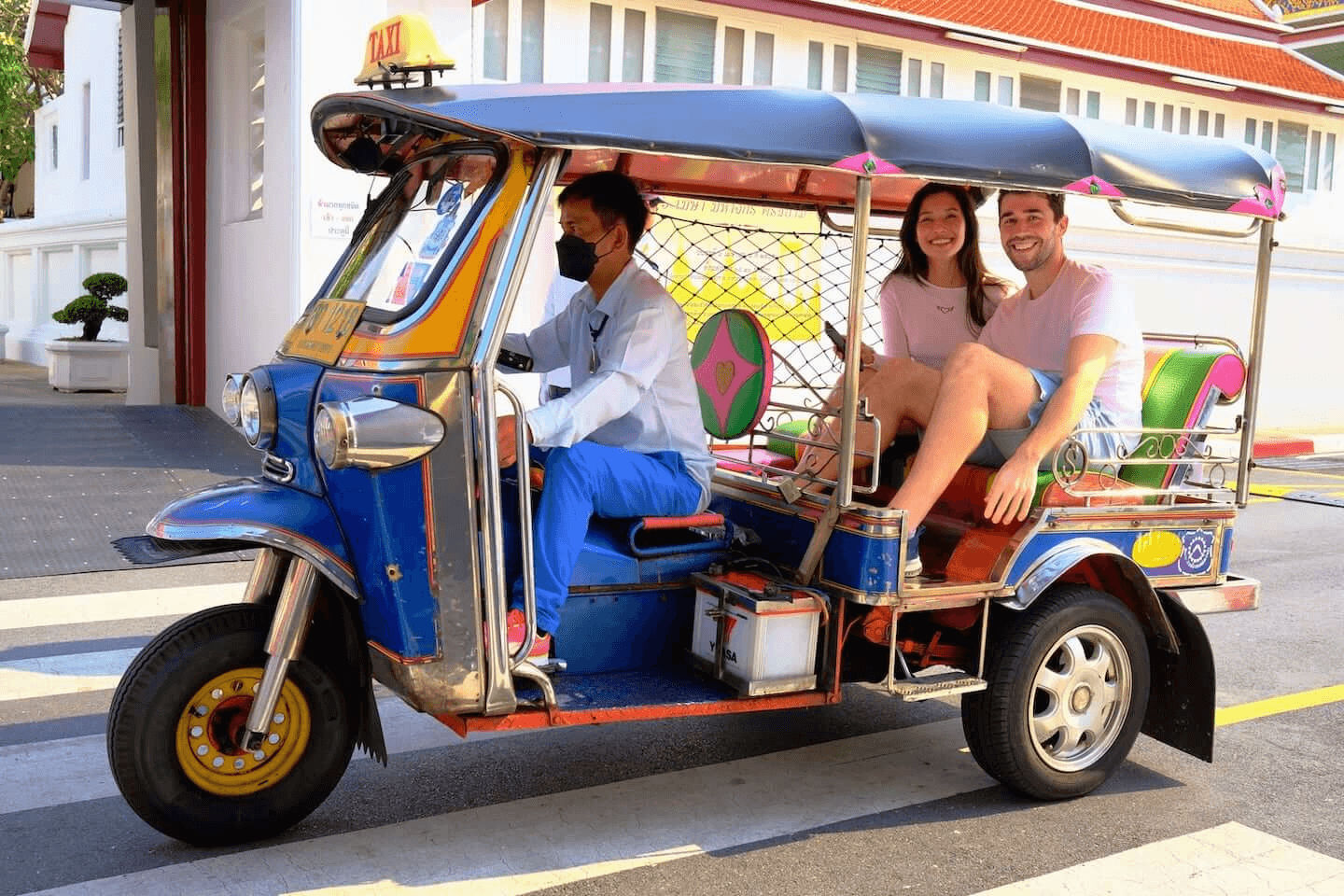 Take a ride in a Tuk Tuk
When in Bangkok, there's one iconic mode of transportation that you simply can't miss: the tuk tuk! Riding in a tuk tuk is not just a means of getting around; it's an exhilarating adventure that adds a dash of excitement and a whole lot of fun to your Bangkok experience! Riding in a tuk tuk is also a fantastic way to immerse yourself in the local culture.
As you zip through the city streets, you'll witness the lively street scenes, catch glimpses of local life, and get a front-row seat to the city's vibrant atmosphere. Interacting with the friendly tuk tuk drivers can also provide you with valuable insights into the city's hidden gems, local tips, and even a chance to learn a few Thai phrases along the way!
But beware! While riding in a tuk tuk can be a fun and exciting experience in Bangkok, it's important to be aware of potential scams that some unscrupulous tuk tuk drivers may try to pull. It's not uncommon for tuk tuk drivers to overcharge, especially to tourists who may not be familiar with the local fares. It's essential to negotiate and agree on the price before getting into the tuk tuk!
If you don't feel comfortable negotiating, why not book a private Tuk Tuk tour?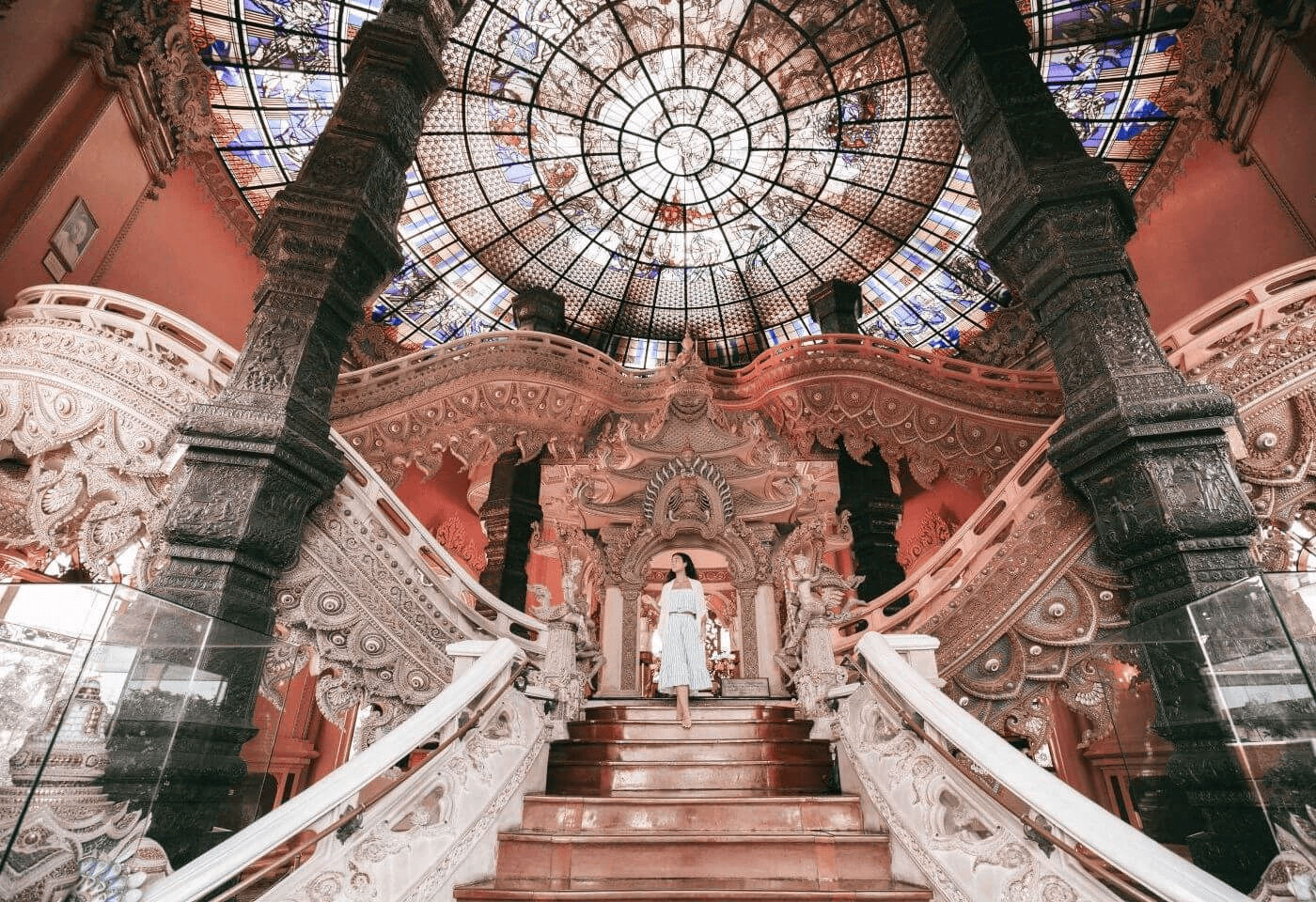 Visit Muang Boran Ancient City And Erawan Museum
Prepare to uncover a hidden treasure just a hop, skip, and a short ride away from the bustling streets of Bangkok! Muang Boran, an enchanting outdoor museum, is like a well-kept secret that's just waiting to be discovered by adventurous souls like you!
Escape the tourist crowds and dive into a world of wonder as you explore Muang Boran's sprawling grounds. Imagine strolling through a picturesque landscape adorned with over 100 meticulously recreated traditional Thai structures. It's like stepping into a living time capsule, where you can see, touch, and feel the grandeur of Thailand's past right before your eyes.
Our Top Trending Bangkok Tours
And the best part? You won't have to jostle for the perfect photo or wait in long lines to get a glimpse of these incredible structures. Muang Boran offers a more intimate and off-the-beaten-path experience, giving you the chance to explore and capture picture-perfect moments without the hustle and bustle.
You only need a half day to discover this wonderland and it's easy to combine with another museum: the famous Erawan Museum. This stunning place holds a collection of sculptures, paintings, and artifacts that celebrate Thailand's vibrant heritage. And let's not forget the star of the show – the towering three-headed elephant!
Score your tickets HERE!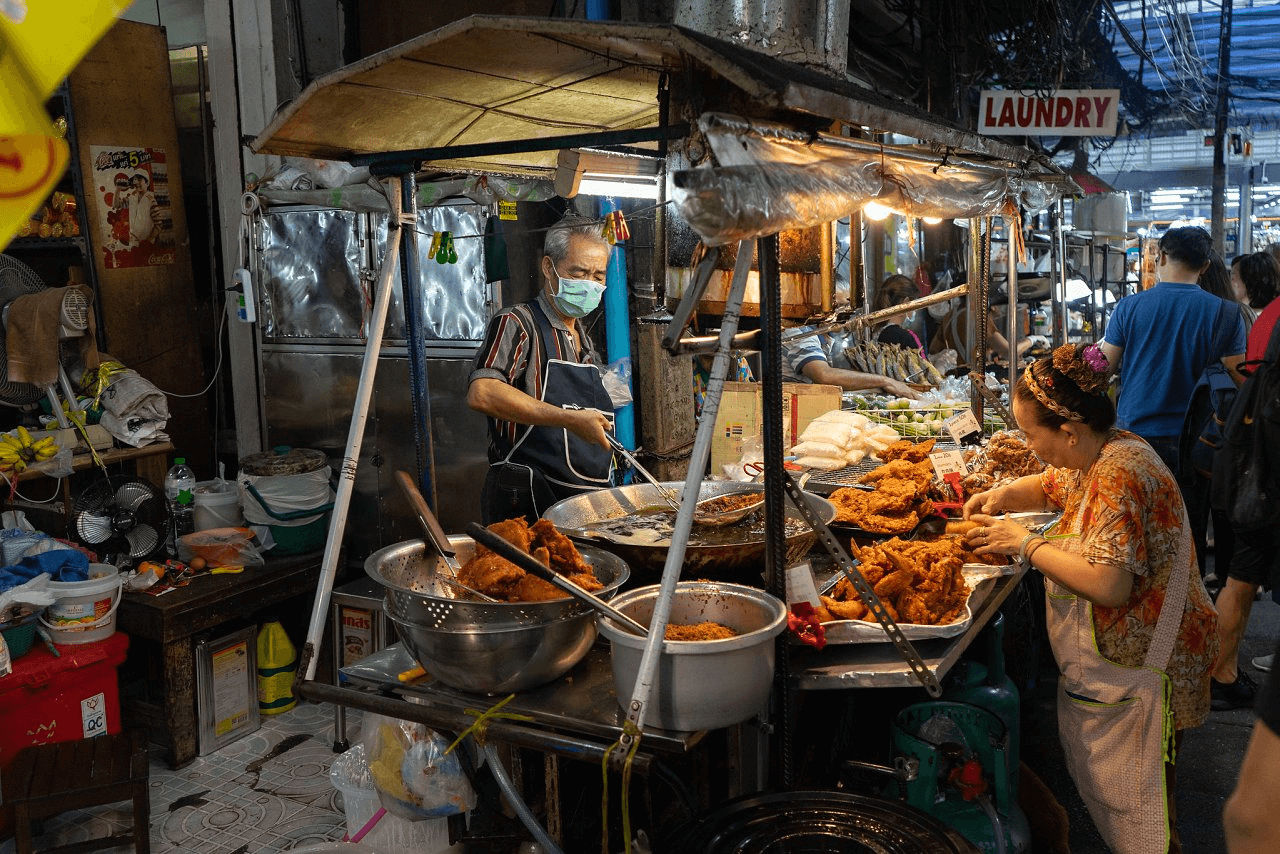 Take a Bangkok street food tour
You can't leave Bangkok without having tried some street food!
With over 22 million travelers flocking to Thailand's capital each year, it's no wonder that this vibrant metropolis has earned its place on every wanderlust enthusiast's must-visit list. While Bangkok's nightlife, temples, and historical wonders are undeniably captivating, it's the food scene that truly steals the show and leaves an indelible mark on every visitor's heart!
Not only can you find delicious food literally on every corner of the street, it's also extremely affordable! So whether it is eating at street stalls, grabbing a quick lunch at a food court or dining at high-end restaurants, you will never break the bank by eating your way through your holiday in Bangkok!
The city has an estimated 500,000 street vendors and they all cook generations-old recipes to perfection. Even the most picky eater will find at least one thing they like, trust us, the options are endless! From roast duck to crispy pork, rice porridge, pork dumplings, green curry with roti, noodle soups, baked bread and Pad Thai, you name it, they got it!
If you have no idea where to start your food quest, don't worry! Just book a private foot tour and let a local guide guide you through the many food stalls in the city! What are you waiting for? Book a private Bangkok street food tour and enjoy the best food and culture that Bangkok has to offer.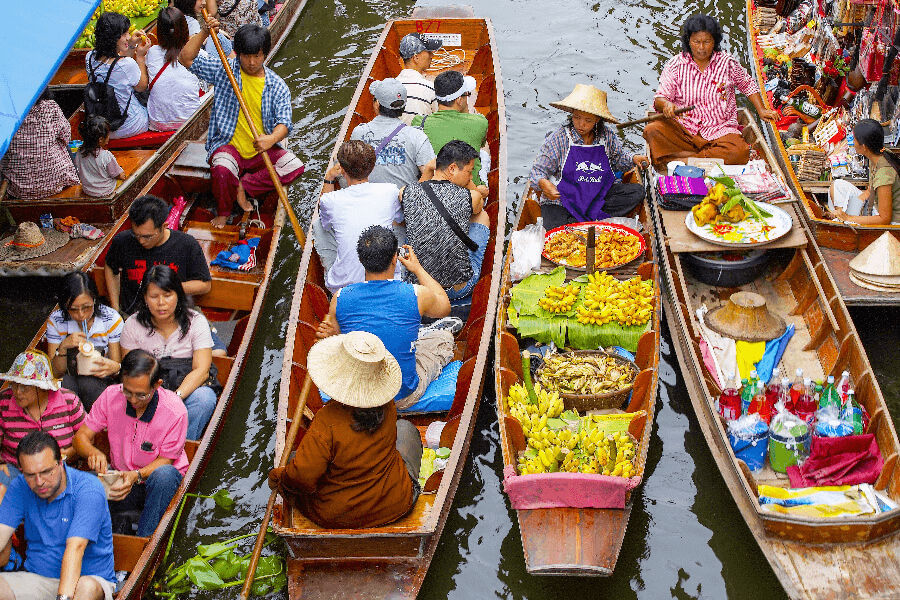 Visit a floating market
If you're looking for an unforgettable thing to do that perfectly encapsulates the essence of Bangkok, visiting a floating market is an absolute must! These bustling markets are an integral part of Thai culture and offer a unique and vibrant glimpse into the local way of life! The colors, the chaos, the flavors and the atmosphere make it an unique experience, and the novelty of buying a snack from a passing boat takes some beating!
Floating markets have a rich history in Thailand, dating back to a time when canals were the main means of transportation and commerce. Today, these markets have evolved into must-visit destinations, offering an immersive experience like no other. Whether it's the iconic Damnoen Saduak Floating Market or the lesser-known Taling Chan Floating Market, each one has its own distinct character!
You'll be able to taste so many different snacks: from fragrant noodle soups to savory grilled skewers and delicious desserts, the options are endless. You can sample traditional Thai dishes prepared right before your eyes, using fresh ingredients sourced from the surrounding areas.
As most floating markets are located a bit outside of Bangkok, it's better to book a tour or a private driver. You can book the best one HERE!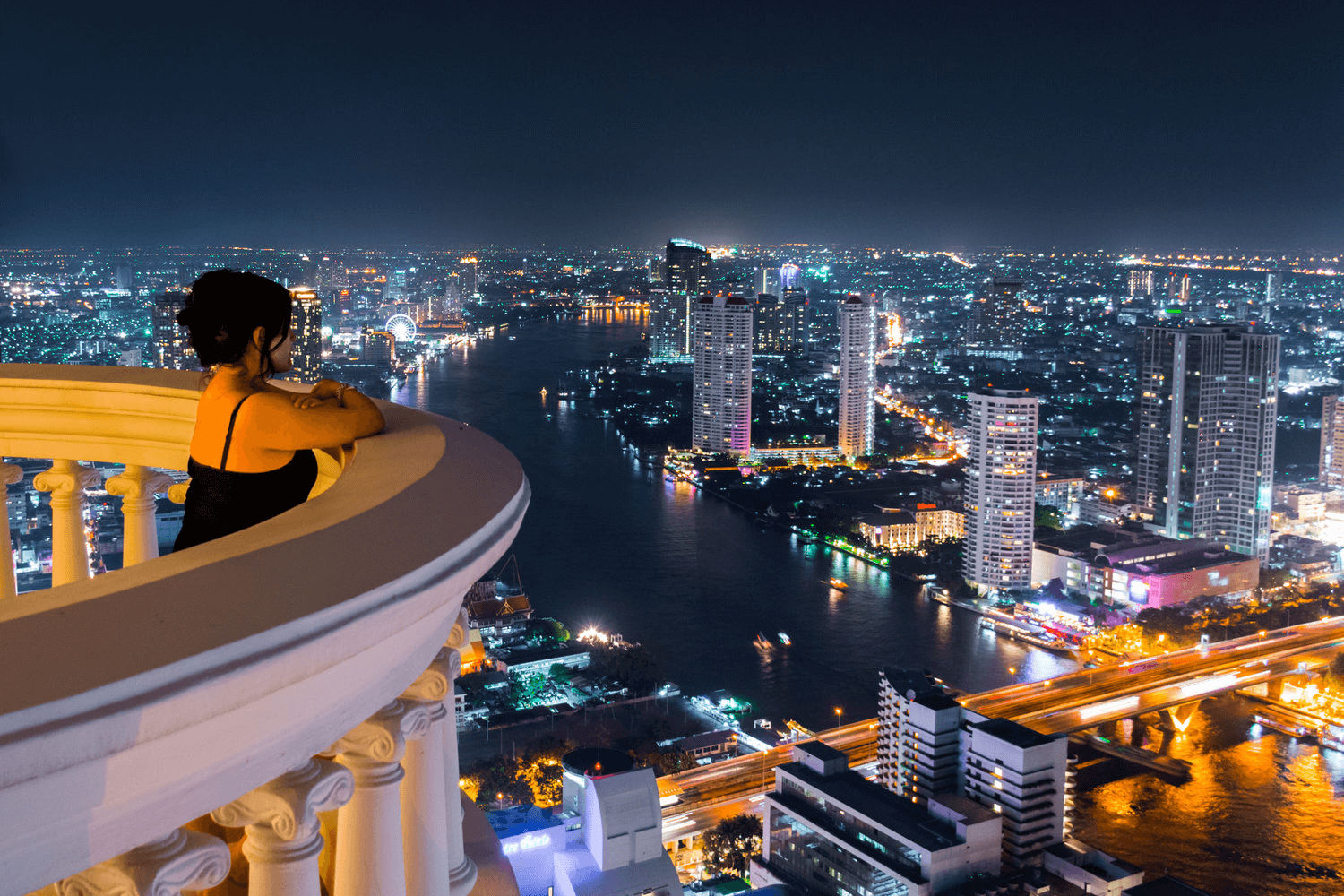 Discover Bangkok by night
Don't miss out on the magic of Bangkok by night! It's a chance to experience the city in a whole new light, quite literally. Once the sun sets, the city transforms into a captivating wonderland: You'll get to witness glowing temples and bustling night markets brimming with energy. The Bangkok skyline comes alive, with buildings and neon signs lighting up the night sky!
But the fun doesn't stop there. Bangkok's nightlife is legendary, and there's something for everyone. Whether you're into rooftop bars with stunning views, live music venues, or energetic nightclubs, the city has it all. Get ready to dance the night away or enjoy a drink while taking in the electrifying atmosphere.
The best way to discover Bangkok by night is by taking a private tour which you can book HERE!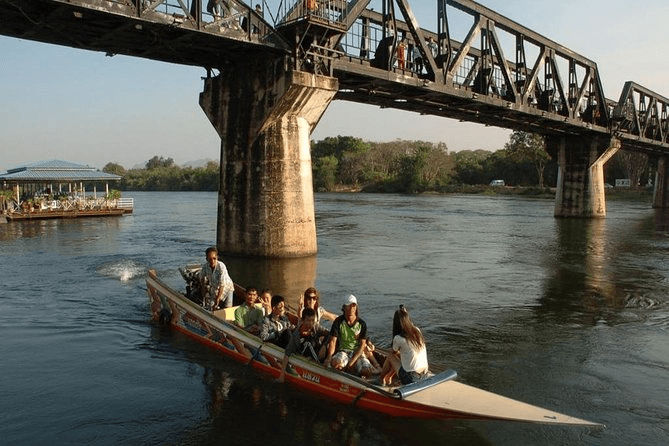 Take a boat tour on the river Kwai
Taking a boat tour on the river Kwai Is the perfect way to see parts of Thailand that are otherwise inaccessible. The boat tour allows you to explore lesser-known attractions and hidden treasures and the river winds its way through lush green landscapes, tropical jungles, and picturesque villages, offering a glimpse into the untouched beauty of Thailand.
As you sail along, you'll have the chance to encounter local communities that call the riverbanks home. These encounters provide a unique window into their way of life, their traditions, and their warm hospitality. It's a chance to connect with the heart and soul of Thailand, away from the crowds and tourist hotspots!
As it is a bit of mission to get to river Kwai from Bangkok, you're better off booking a local driver or even better, book a private tour!
Get your VACATION on!
Expertly curated emails packed full of vacation inspiration, travel tips and more!