Nightlife in Vietnam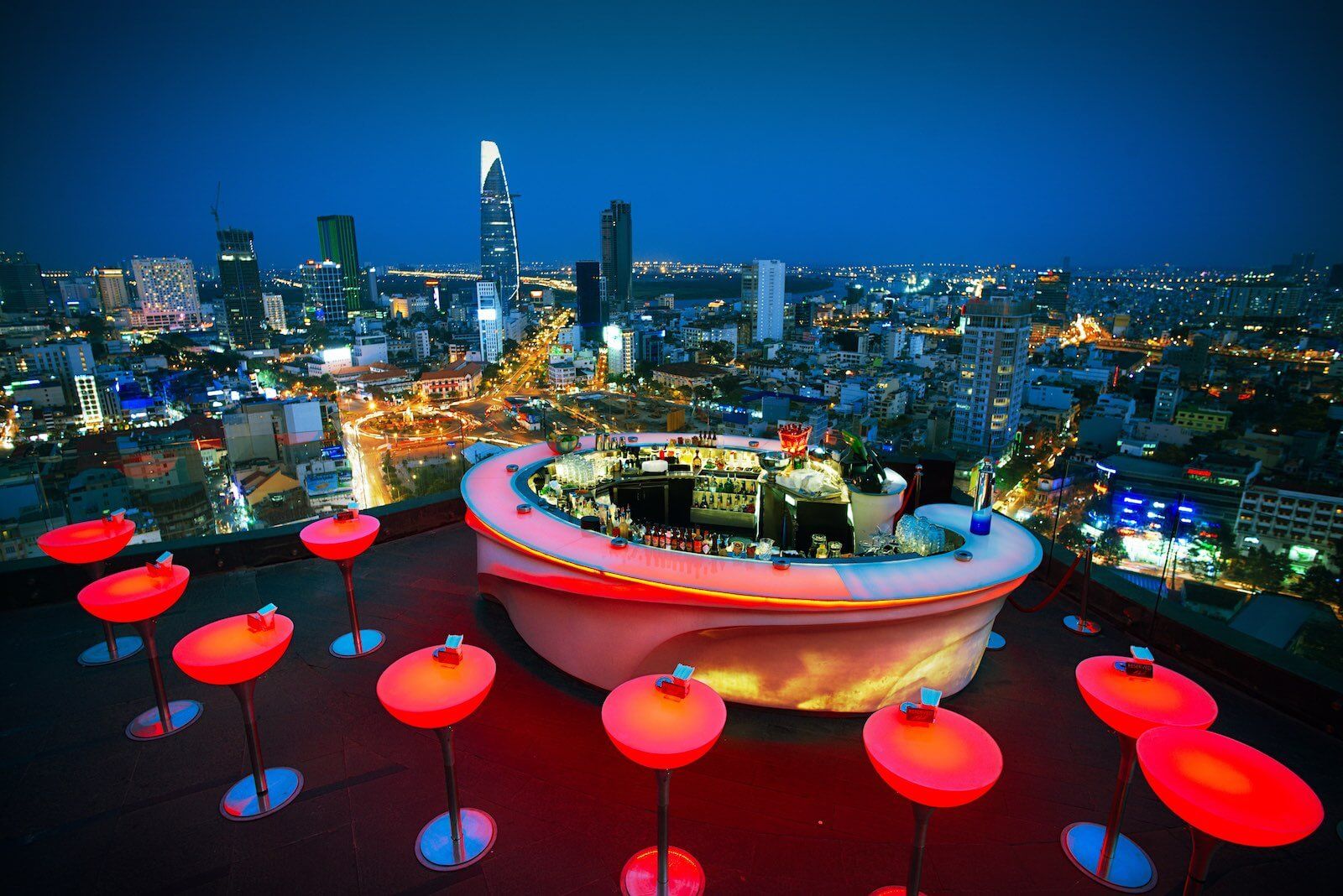 It might not be known as one of the world's nightlife trailblazers, but Vietnam sure knows how to party! Although the country is mostly known for its charismatic beauty and natural vista, Vietnam is slowly emerging as an entertainment country for tourists too!
Today many cities like Hoi an, Hanoi, and Ho Chi Minh are offering the best nightlife in Vietnam with clubs, bars, casino's, pub crawling, cruise dinners and late night shopping opportunities. You name it, they got it! And the most exciting thing is that you don't even have to worry about your party budget since everything is available at pocket-friendly prices!
But what if you're not a party animal? No worries because there are plenty of night activities to do that don't involve getting drunk or staying up until the early hours! Nightlife in Vietnam also includes theatre, night shopping, local festivities, nighttime tours and more. Over the years, the country's various cosmopolitans have grown commercially and established such cultural experiences alongside the up and coming nightclubs and bars.
Best Night Tour
All-Inclusive
In this blog post we're giving you all our inside knowledge on Vietnam's nightlife whether you're staying in bustling Saigon or chilled out Hoi An! So, irrespective of whether you're a clubber or not, sit down and take a note of the following nightlife activities worth exploring while you're holidaying in Vietnam!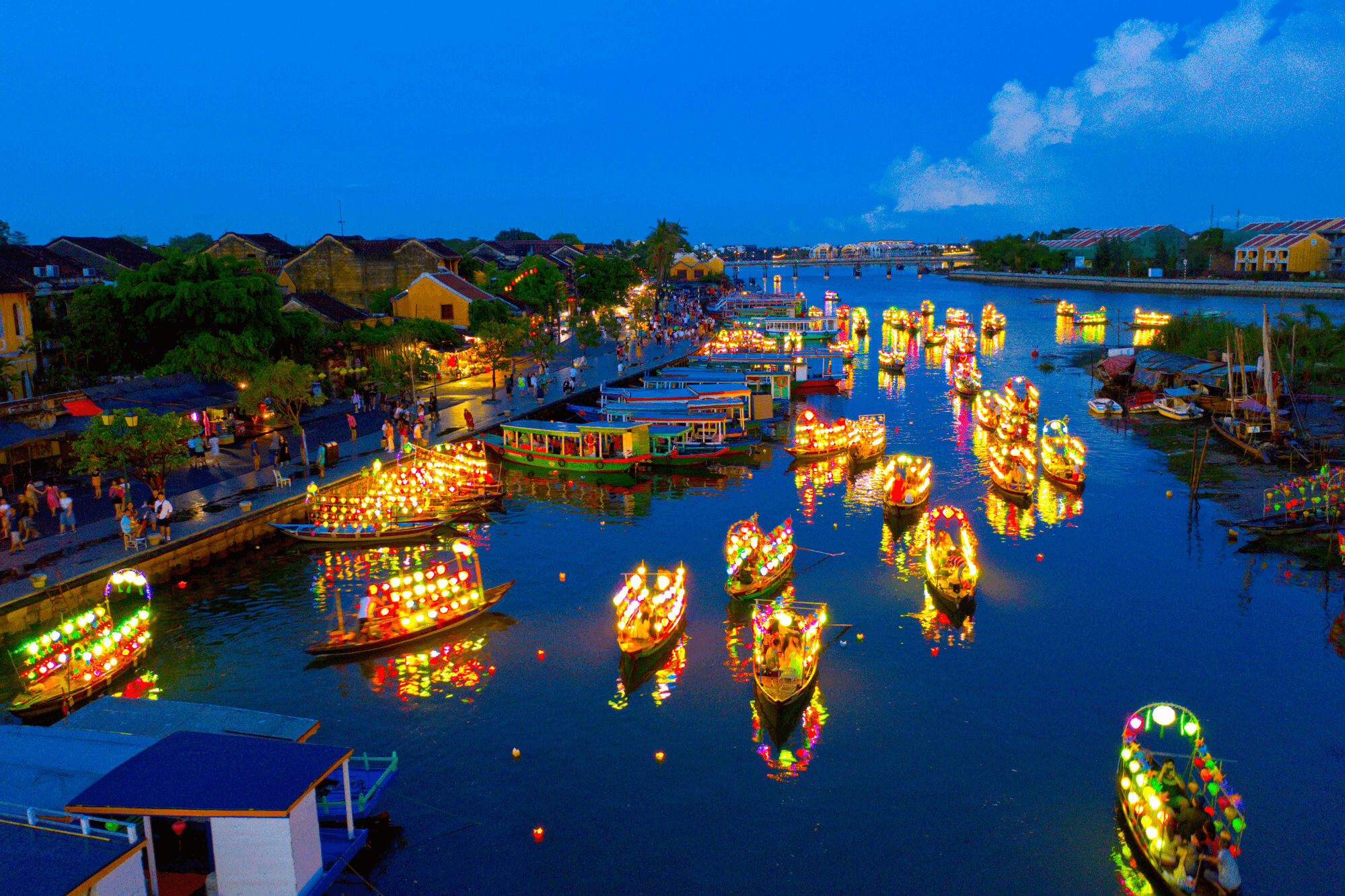 Types of nightlife in Vietnam
Vietnamese nightlife in the suburbs and countryside:
Ideal for people who like quiet, serene and peaceful nights out
The local's life outside the big cities is often linked to farming activities. Therefore, when the night comes, people often choose to talk with their families over dinner, drink tea and enjoy the fresh breeze and go to bed early. This habit of people living in the rural areas has been maintained through generations.
Instead of late night partying you can enjoy special, local and authentic celebrations such as village festivals, Mid-Autumn Festival, Vietnamese Lunar New Year, etc
Vietnamese nightlife in urban areas:
Ideal for people who love a bustling nightlife scene
The top cities like Hanoi, Saigon, Danang, Hoi An, Nha Trang, Phu Quoc are the most vibrant places to experience the nightlife of Vietnam. You can stroll around the streets for food or shopping, enjoy the party vibes at local bars & clubs or go to night markets!
It's not easy to name one city that has the best nightlife in Vietnam because every place will give you a different vibe and experience. In beach towns like Da Nang, Phu Quoc, and Mui Ne, you will find relaxed bars and lounges along the beach. In Hoi An ancient town, you will find trendy bistros, live music bars, and folklore entertainment performances along the riverside. However, if you seek the most diverse experiences, Hanoi and Ho Chi Minh City have the most offerings for you to choose from!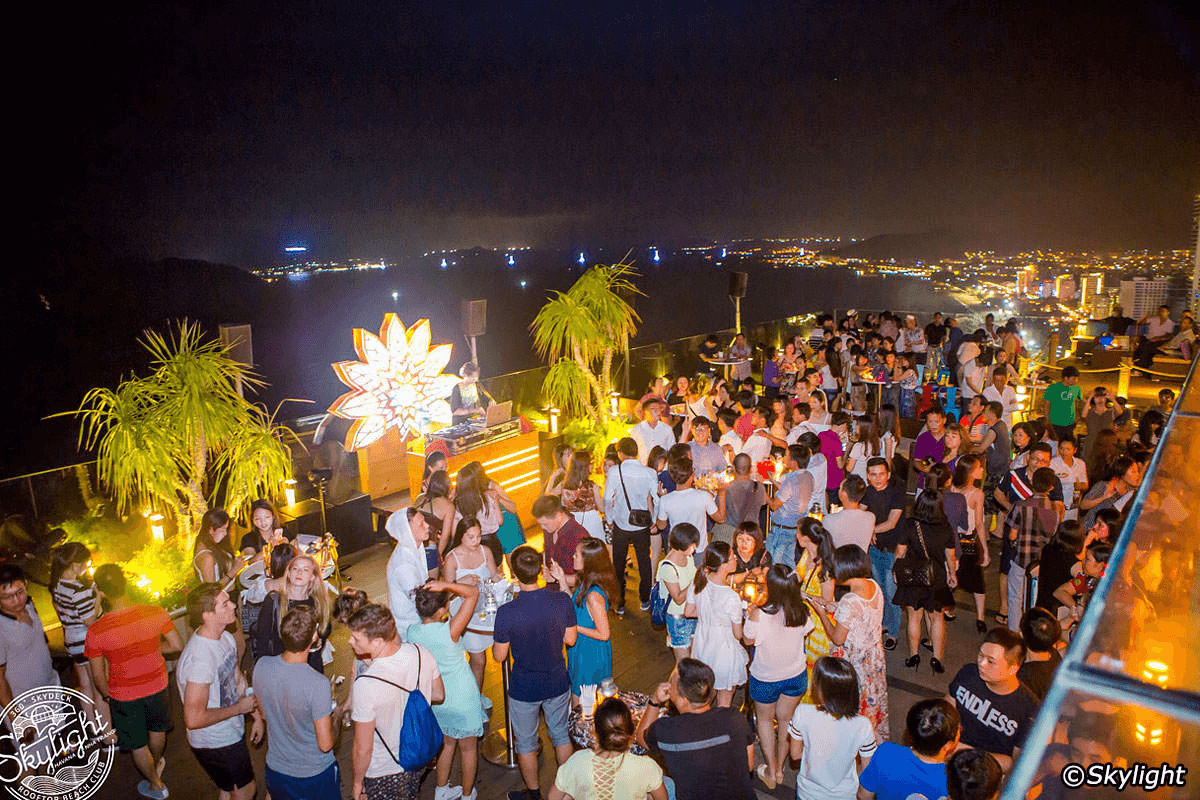 Best Nightlife in Hanoi
There is never a boring time in Hanoi, especially at night time! When the sun has set, Hanoi becomes noisier and offers many exciting activities to do and interesting places to go. The night is the time when you can feel the city in the greatest tunes and the mixing between locals and expats.
Bars:
Visit Ta Hien beer street and grab a beer at Bia Hoi Junction, known as thé quintessential nightlife spot! You can see hundreds of people enjoying beer on plastic stools at the corner of Ta Hien street in the Old Quarter. "Bia hoi" (fresh beer) is one kind of Vietnamese craft beer with only 4% alcohol.
Go to one of the many rooftop bars such as: Top of Hanoi, Summit Lough, Skyline Hanoi, Cielo 13 Sky Bar, Avalon Café & Lounge,…
Enjoy some jazz music at Binh Minh's Jazz Club
Catch a sunset with some cocktails at Sunset bar
The Alley Cocktail bar: a trendy speakeasy bar
Sip a cocktail at The Alchemist Cocktail Bar
Clubs:
Hero Club
Dragonfly Bar Lounge
1900 Le Theatre
The Toilet Club
Klub One Nightclub
Cultural activities:
Watch a Water Puppet Show
Watch a show at Hanoi Opera House
Enjoy Hanoi Street Food with a local Guide
Visit Quang Ba Night Flower Market
Catch a Show at Vietnam Central Circus
See a Lonah Show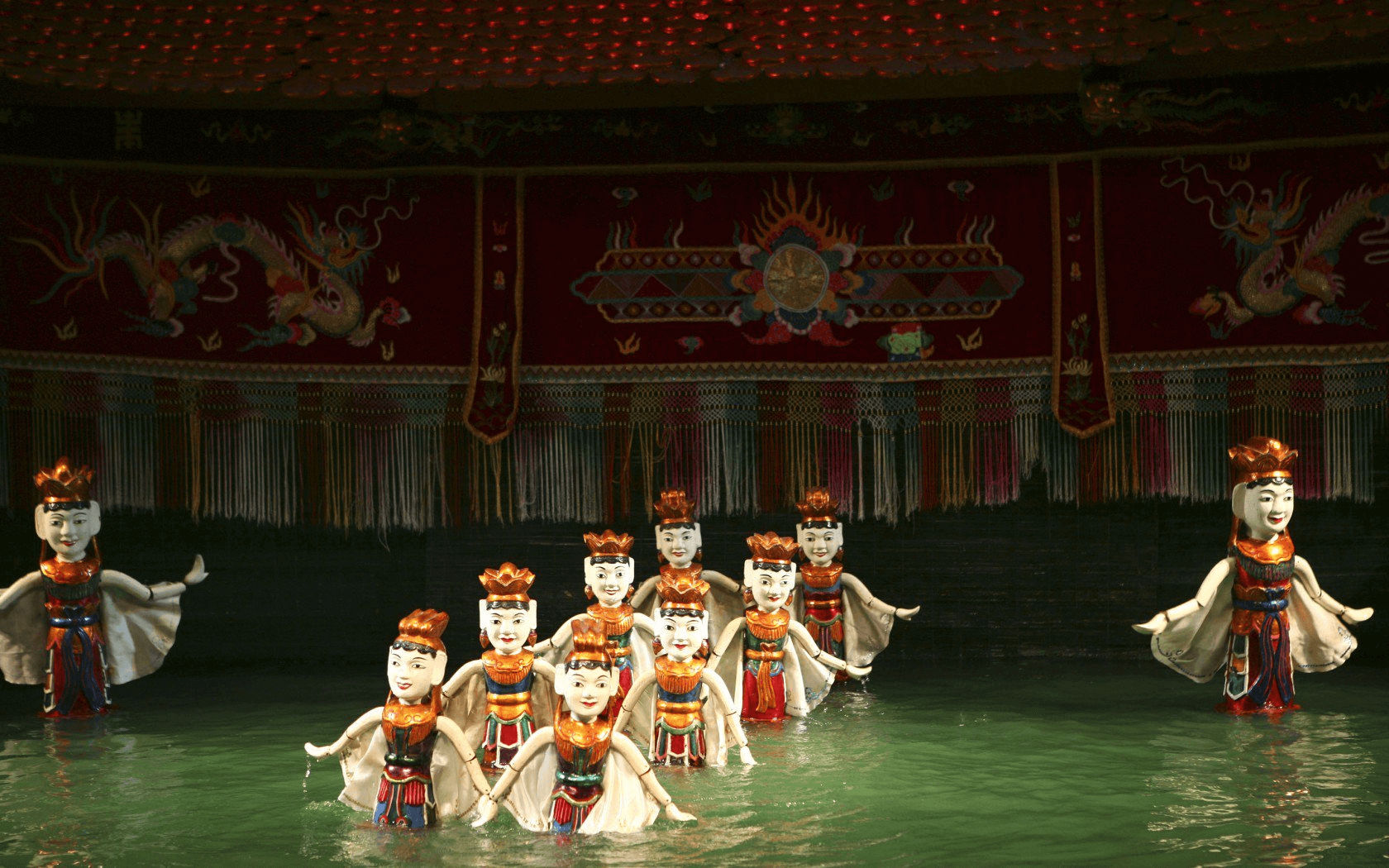 Best nightlife in Ho Chi Minh
Ho Chi Minh City, also known as Saigon, is the second-largest after its capital, Hanoi and the second-best nightlife spot in Asia (after Bangkok)! Whether you're into spending a wild night, dancing with your friends, or just having a chat with the locals accompanied by cheap beers, options are out in every corner!
Bars:
Chill Skybar
Air Saigon
The Deck Saigon
The View Rooftop Bar
Social Club Saigon
Co Ba Saigon Rooftop Cafe
Clubs:
Republic Club
Lush nightclub
Envy Club
Observatory Nightclub
Apocalypse Now
The Lighthouse
Party and drink at Bui Vien Walking Street
Cultural activities:
Stroll around Hanh Thong Tay night market
Watch a show at the Opera House
Watch a water puppet show
Check out the Starlight Crescent Bridge (Rainbow Bridge)
Take a city tour at midnight
Take a dinner cruise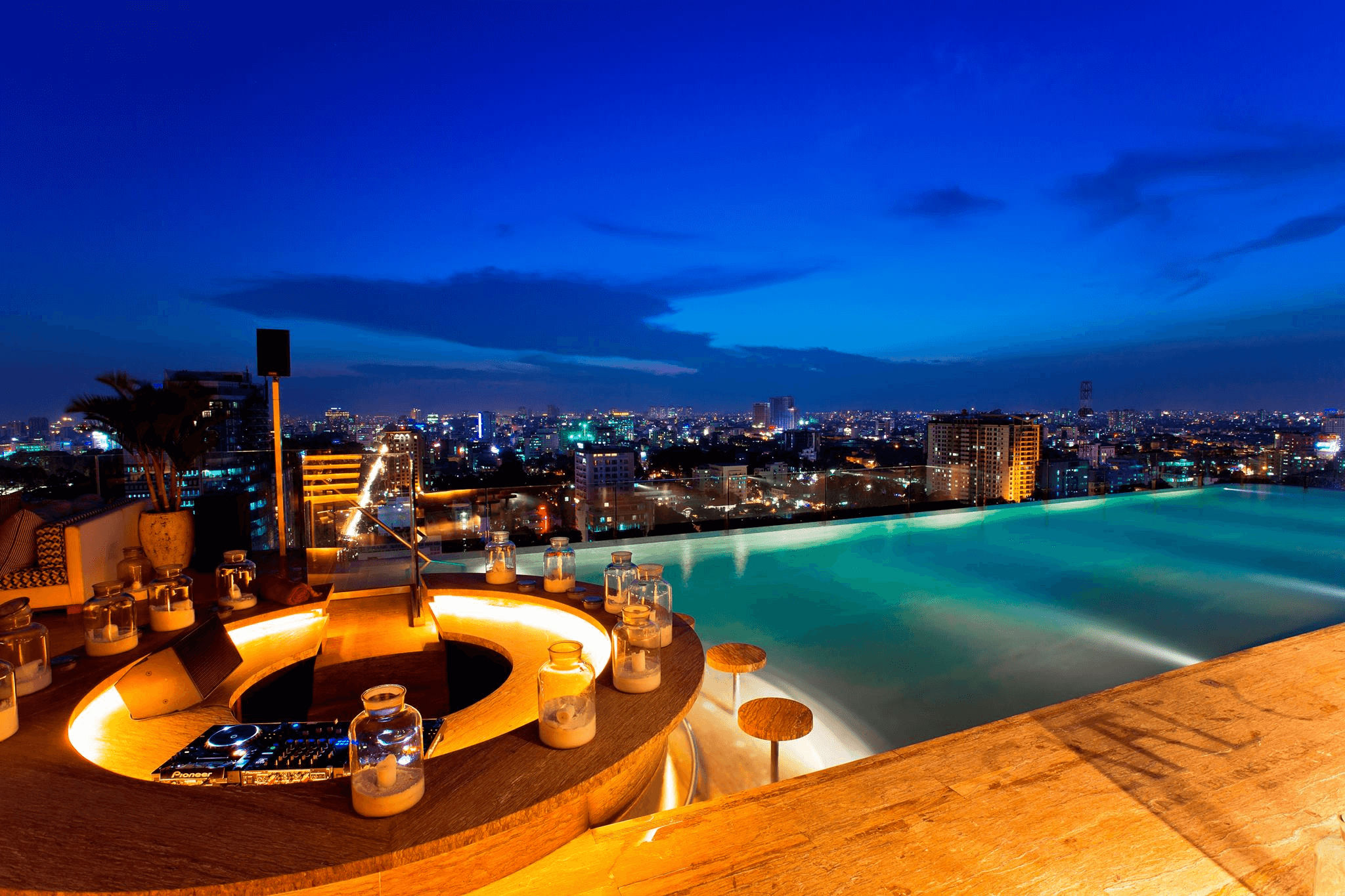 Our Top Trending Tours
All-Inclusive

Ho Chi Minh City Instagram Tour: The Hidden Gems

All-Inclusive

Hanoi Instagram Tour: The Most Famous Spots

All-Inclusive

Da Nang Instagram Tour: Most Famous Spots
Best Nightlife in Hoi An

When it comes to nightlife in Hoi An, the city-state practically transforms itself from an ever-so-ancient town to a buzzing network of bars and nightclubs as soon as the sun goes down. You can experience two atmospheres right in one space. On one side of the bridge you'll find the Night Market with many sparkling souvenirs; the other side is a myriad of vivid bars and pubs. Pubbing and clubbing here is a must if you want to experience everything this ancient city has to offer!
Cultural activities:
Cruise along Hoai River and float colored lanterns
Visit the Japanese covered bridge at night
Visit Hoi An Night Market
Take Part in the Traditional Game Bai Choi
Stroll along Lantern Street and take photos
Join a night cooking class
Visit Sa Huynh Museum at Night
Bars and clubs:
Hoi An's ancient town is famous for its laid-back and slow style, however, this does not mean you are unable to find any modern bars or cafés in Hoi An! On the other side of the town, nightlife can last from sunset until sunrise in the next morning and there are plenty of fantastic bars and pubs along An Bang beach, with DJ playing the most up-to-date songs of many genres where you can enjoy fine cocktails and amazing wines! Most of Hoi An's bars are along Le Loi and Nguyen Thai Hoc streets. The river is lined with restaurants that also happily double up as bars.
Get a drink at the popular Dive Bar and Q Bar
Go dancing at Zero Sea Mile Beach Club
Eat some divine food and drink delicious wine at White Marble Wine Bar
Party at Hoi An's club 'Before And Now Bar'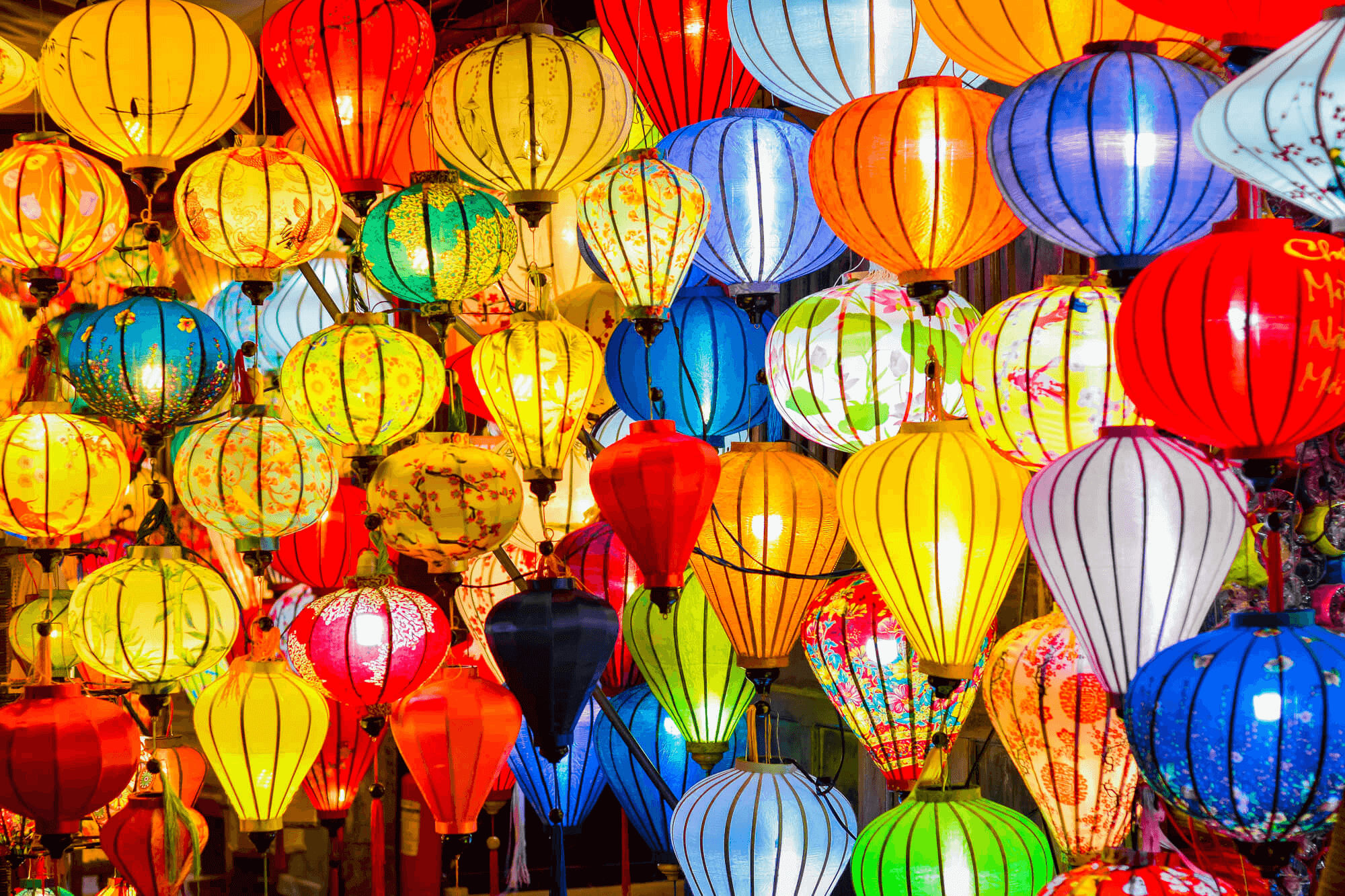 Best beach clubs/ beach parties in Vietnam
Moyo Beach club - Hoi An
You can find Hoi An's premiere beach club with a stunning beachfront on An Bang beach. It's the perfect place to hang out with your loved ones and enjoy their private beach with good food and beverages!
Sailing Club - Nha Trang
Sailing Club has more than 25 years of experience throwing Vietnam's biggest beach parties in downtown Nha Trang. Despite its age, Sailing Club maintains its stellar reputation with a seriously delicious menu of international food and drinks, and some of the best live DJ and music sets on any given night in Vietnam. A total of four bars open daily for thirsty patrons and on Saturdays the Sailing Club team throws a whopping beach party with a stage set and dance floor on the sand.
Sailing Club - Phu Quoc
This upmarket luxury beach club is the island's most stylish place to chill, eat, and party all day long. But around sunset it takes on a different tone, as everyone gathers to appreciate the island's famed indigo sunsets. Once the last glowing rays have gone out, the party picks up again in earnest, with fire dancing, potent cocktails, and platters of mouthwatering morsels from a top-notch kitchen.
Sanato Beach Club - Duong To
Sunset Sanato Beach Club have developed entertainment services at a private beach of 400 meters in length, including: bars, dining and entertainment areas. Specially, Epizode festival - one of Southest Asia's largest festivals-is organized at Sunset Sanato Beach in December every year.
Blush Beach Club - Danang
This beach club is located on a scenic central coast in Vietnam on a site of 1.4 hectares in Ha Quang Bac Village, Danang. Blush Beach is a seasonal beach and pool club, bar, grill and nightclub catering to the Da Nang - Hoi An market. It seeks to create a single destination outlet for guests both local and foreign to enjoy high end international level entertainment!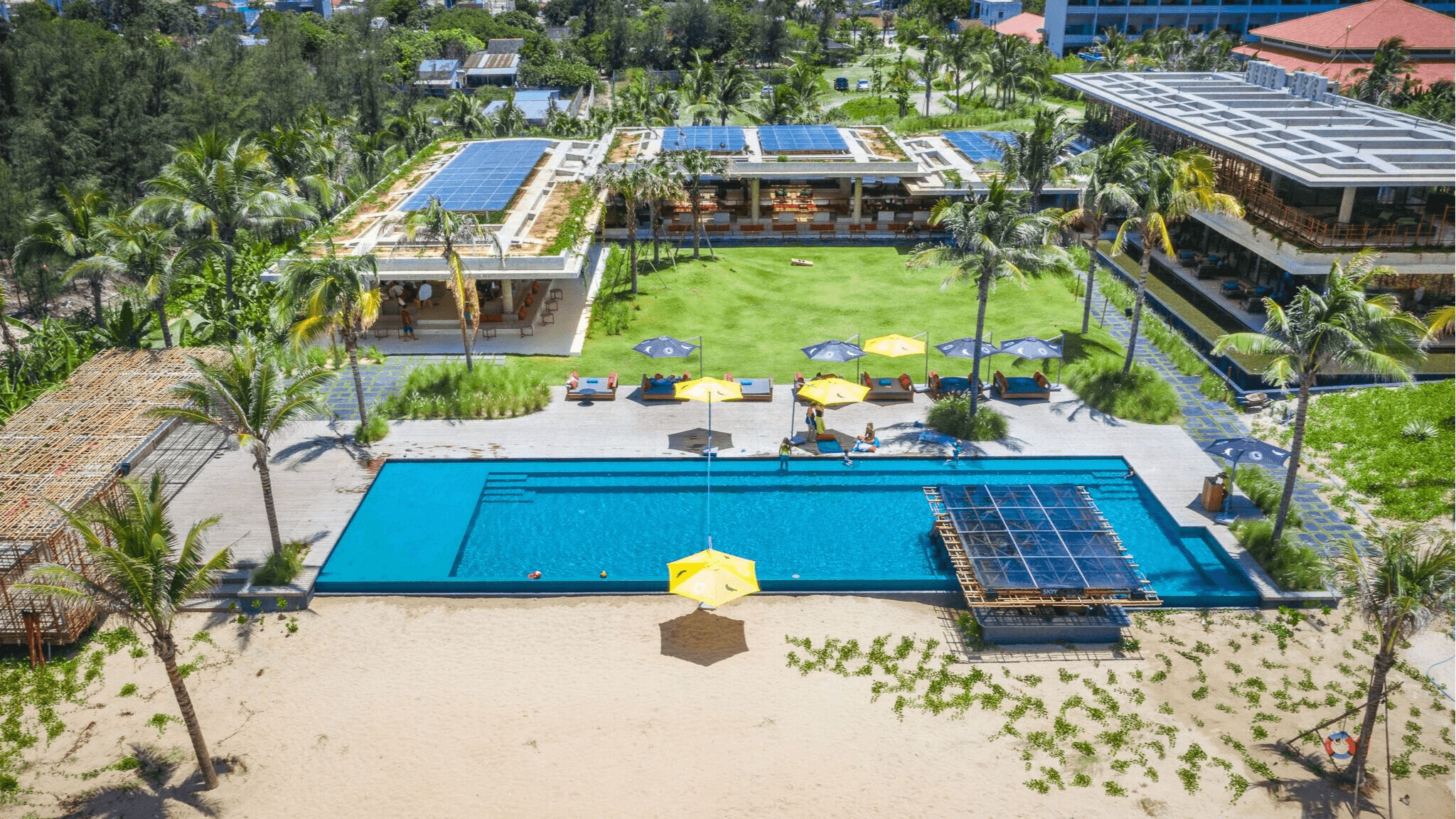 Vietnam Nightlife Tips
Before planning your night out for experiencing the nightlife of Vietnam, do check the timings of the places you wish to visit.
Don't forget to follow the dress code of the club or bar (if specifically mentioned).
While shopping at the night market, make sure you do not take the first price quoted by the vendor as the final price. Bargain a little.
Prefer staying in a hotel that is located near to the popular bar streets. This will help you witness the night scene like a local.
If possible, do try and learn a few basic words spoken in Vietnam.
Take care of your valuables while you're exploring around.
Don't forget to try the local beers and street food.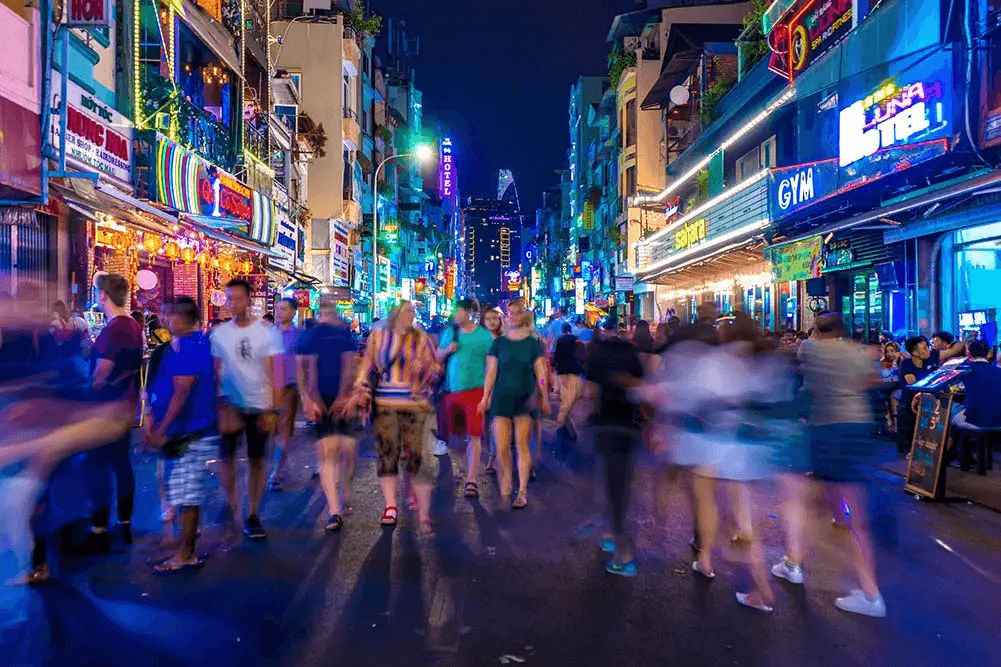 Conclusion
We hope you've enjoyed our tips and you feel ready now to start planning your Vietnam vacation!
Have fun, party responsibly and we hope to see you soon on one of our tours in Vietnam!
Get your VACATION on!
Expertly curated emails packed full of vacation inspiration, travel tips and more!