 Tirta Empul Temple
Famous Temple in Bali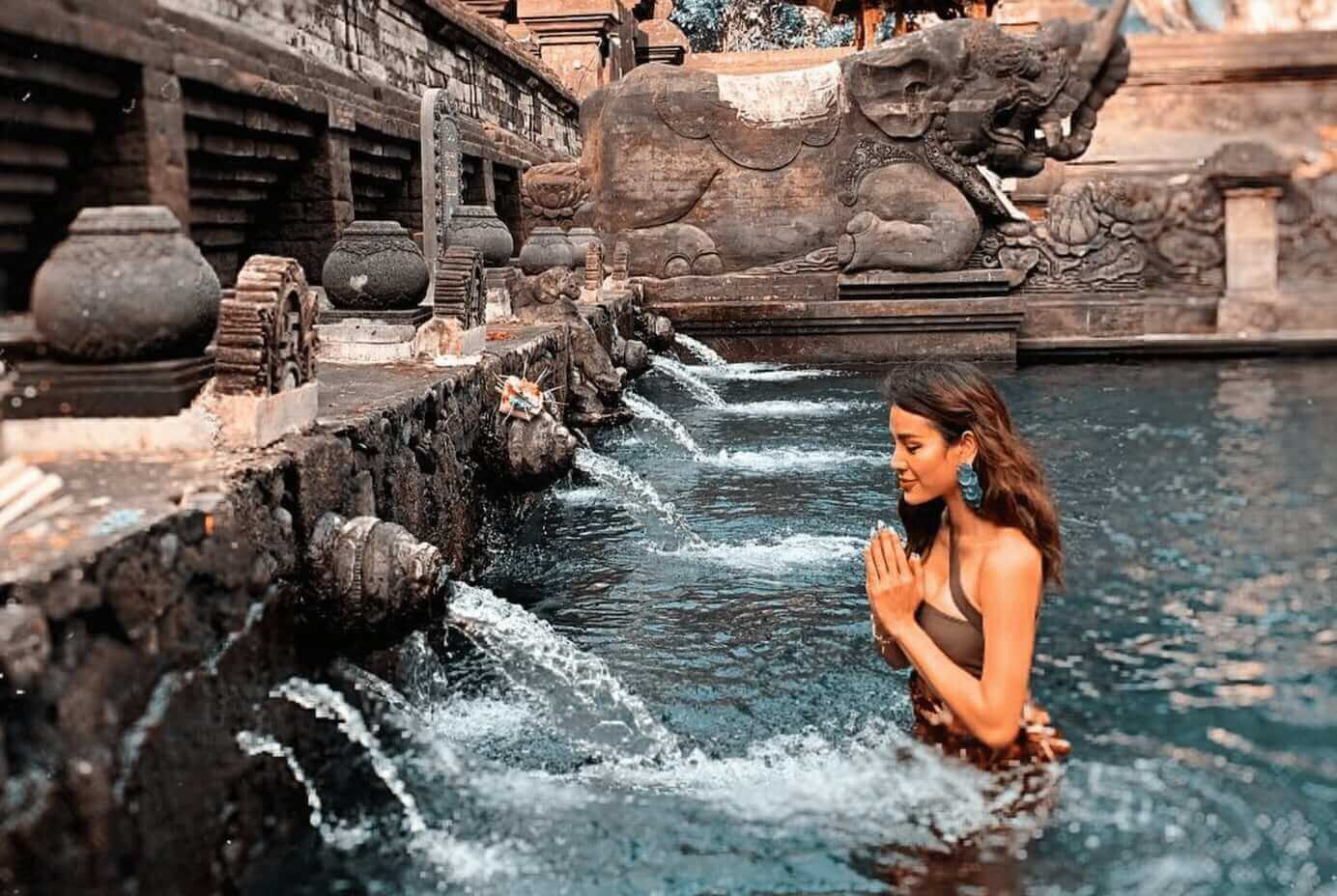 Tirta Empul Temple
Famous Temple in Bali
Attractions Details
| | |
| --- | --- |
| 📌 Address | Tampaksiring, Gianyar Regency, Bali 80552, Indonesia |
| ⏰ Opening Hours | 8:00 AM - 6:00 PM |
| 💸 Entrance Fee | IDR 50,000 |
Find it on google maps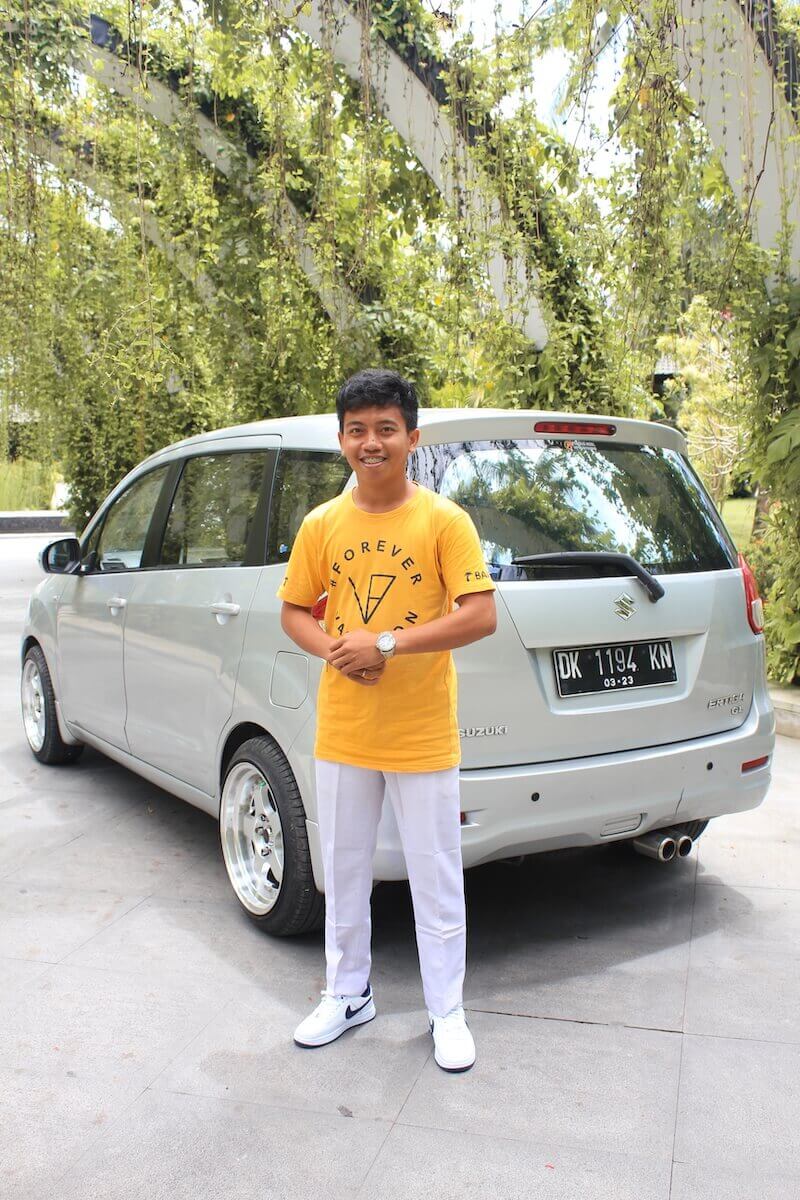 Millga
Local tour guide
"To beat the crowds and fully immerse yourself in the spiritual experience of Tirta Empul Temple, arrive early in the morning before the tour buses arrive, and make sure to wear a sarong and sash, as it is required for entry and can save you from paying the rental fee."
What is Tirta Empul?
Tirta Empul is a revered Hindu water temple located in the heart of Bali, Indonesia. Situated amidst lush greenery and tranquil surroundings, this sacred site holds deep spiritual significance and offers visitors a chance to connect with Balinese culture and traditions.
History of Tirta Empul
The history of Tirta Empul dates back to ancient times when Bali's spiritual practices were deeply intertwined with the forces of nature. The temple was built around a natural spring that was believed to possess purifying properties. Balinese Hindus have been visiting Tirta Empul for centuries to perform rituals and purification ceremonies in its holy waters, seeking blessings and spiritual cleansing.
Visit Tirta Empul on our:
All-Inclusive

Bali Ultimate Monkey Forest Tour

The Bali Ultimate Monkey Forest Tour is an absolute must! You'll spend the day monkeying around with these fascinating and playful animals in the heart of Ubud....
Why is Tirta Empul Important?
Tirta Empul holds profound importance in Balinese spirituality and cultural heritage. It is a place where devotees come to seek purification, healing, and connection with the divine. The temple's serene setting and the ritualistic bathing process are emblematic of Bali's profound spiritual beliefs and its devotion to maintaining a harmonious balance between humans and the natural world.
Things to do & see at Tirta Empul
Tirta Empul offers a serene and immersive experience for visitors who wish to partake in its rituals and witness its beauty:
Purification Rituals: Participate in the traditional purification rituals by stepping into the temple's crystal-clear pools. Following the proper ritual steps, immerse yourself in the sacred waters as a symbol of spiritual cleansing and renewal.
Ancient Architecture: Admire the intricate Balinese architecture of the temple complex, featuring beautifully adorned shrines, pavilions, and intricately carved stone sculptures.
Holy Springs: Witness the source of the temple's spiritual significance – the natural springs that continuously feed its pools. Observe how the waters emerge from the earth, flowing into a series of purification pools.
Cultural Insights: Engage with the resident temple priests and learn about the significance of the rituals and the temple's role in Balinese society.
Gardens and Grounds: Stroll through the temple's well-maintained gardens and take in the serene ambiance, which fosters a sense of tranquility and reflection.
Our Top Trending Tours
All-Inclusive

Bali Instagram Tour: The Most Famous Spots

All-Inclusive

Bali Elephant Bath & Breakfast Day Tour

All-Inclusive

Bali Flower Bath, Massage & Tirta Empul Experience
Tirta Empul is a place of reverence and reflection, inviting visitors to experience Bali's spiritual essence. Its cultural significance, natural beauty, and the opportunity to participate in age-old rituals make it an essential destination for those seeking a deeper understanding of Balinese traditions.
Whether you're seeking spiritual connection or cultural enrichment, Tirta Empul offers an authentic journey into Bali's soul.
Attractions Details
| | |
| --- | --- |
| 📌 Address | Tampaksiring, Gianyar Regency, Bali 80552, Indonesia |
| ⏰ Opening Hours | 8:00 AM - 6:00 PM |
| 💸 Entrance Fee | IDR 50,000 |
Find it on google maps
Frequently asked questions
Where is Tirta Empul Temple located?

Tirta Empul Temple is located in the village of Manukaya, Tampaksiring, Bali, Indonesia.
What is the significance of Tirta Empul Temple?

Tirta Empul Temple is a Hindu Balinese water temple famous for its holy spring water, which is believed to have healing properties and is used for purification rituals.
What are the main attractions of Tirta Empul Temple?

The main attractions of Tirta Empul Temple include the bathing pools where visitors can participate in the purification ritual, the beautifully carved stone structures, and the serene surroundings.
Is Tirta Empul Temple open to tourists?

Yes, Tirta Empul Temple is open to tourists. However, it is important to respect the religious significance of the temple and follow the rules and dress code while visiting.
Are there any nearby attractions to visit along with Tirta Empul Temple?

Yes, there are several nearby attractions to visit along with Tirta Empul Temple, including Gunung Kawi Temple, Tegallalang Rice Terrace, and the Ubud Monkey Forest.