Top 7 Things to Do in Bali
Top 7 Things to Do in Bali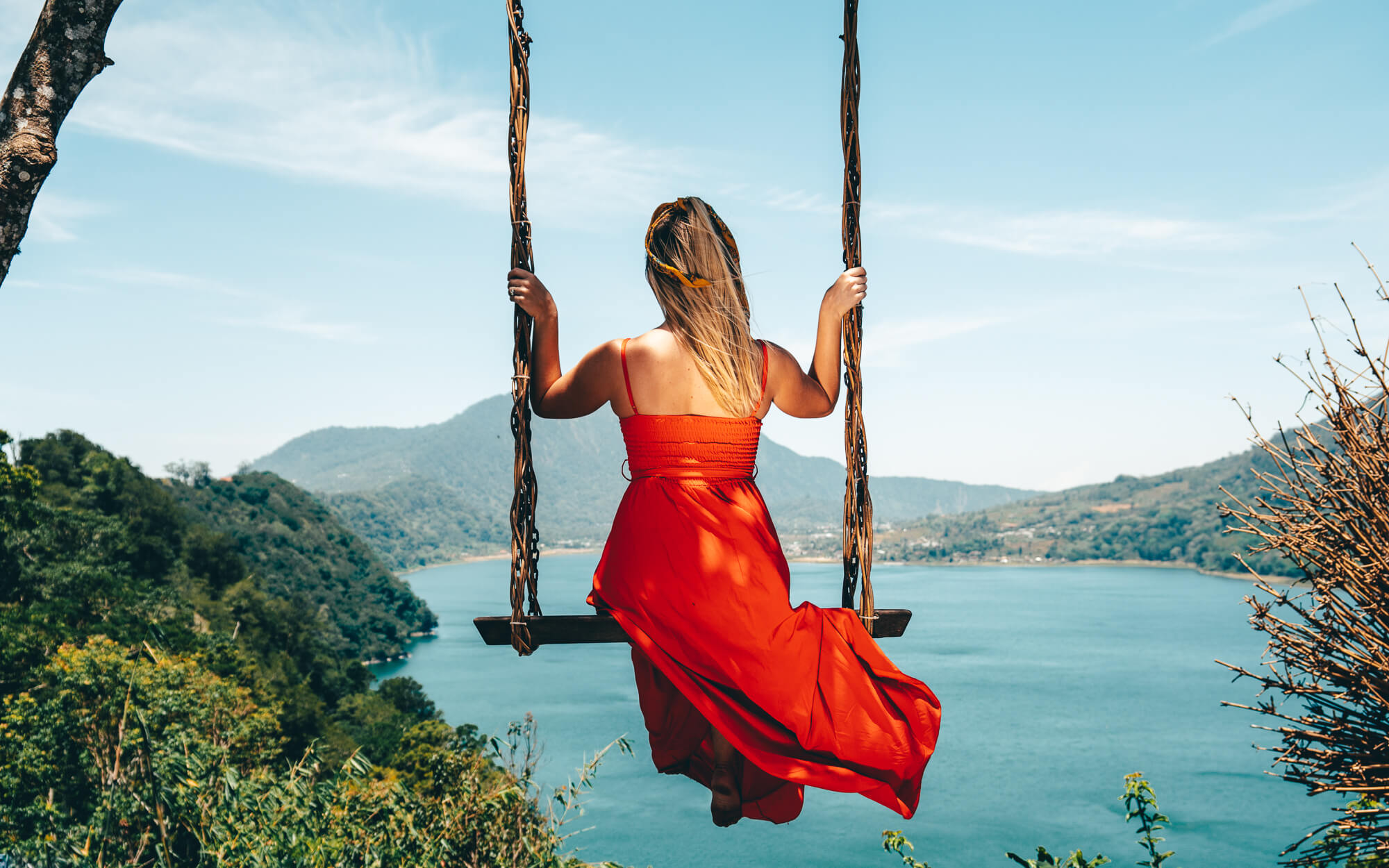 Hi there, fellow adventure-seekers and sunshine enthusiasts! If you are looking for the best things to do in Bali, you came to the right place, because in this blog post we'll share our ultimate Bali bucketlist with you! If you're new to Bali, just know that Bali isn't just a destination—it's a cosmic hub of extraordinary energy that will make your spirit soar to cloud nine!
Imagine a place where every sunset is a masterpiece painted by the universe, with colors so vibrant they'll make your eyes pop and your Instagram followers drool with envy. But wait, there's more! You'll be embraced by the friendliest locals on the planet—these Bali buddies will greet you with open arms, share their infectious laughter, and make you feel like an instant member of their island family.
As you explore this tropical wonderland, you'll be dazzled by Mother Nature's greatest hits: lush green rice terraces that make you go "Wow!" at every turn, cascading waterfalls that invite you to dance under their refreshing spray, and pristine beaches where you can play tag with the waves and soak up the sun like a true beach bum.
And let's not forget the cherry on top—the mesmerizing Balinese culture! Discover the enchanting temple ceremonies, traditional dances and a spiritual energy that'll make your soul do a happy dance.
Welcome to the island where dreams come true and where the fun never sets! Now let's jump into the top 7 best things to do in Bali!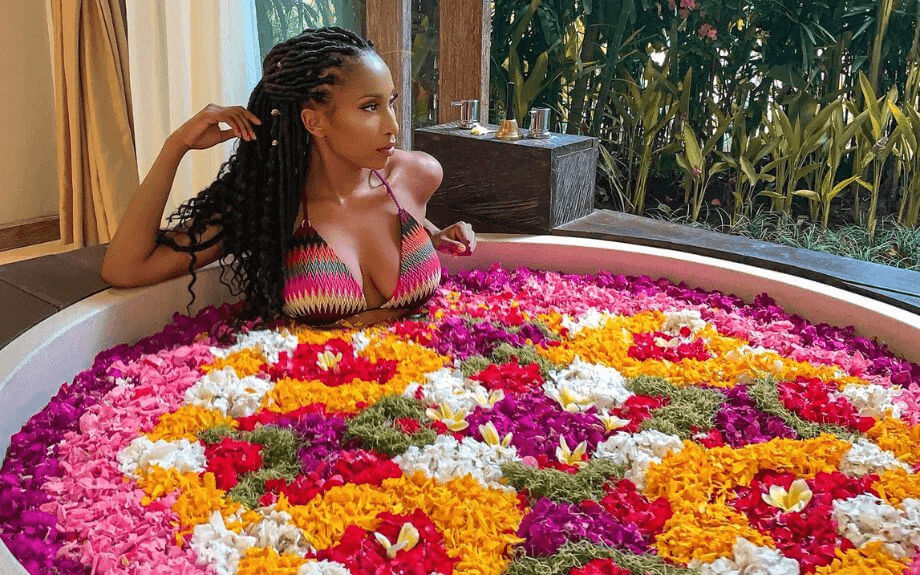 Get soaked in a flower bath
Are you ready for a truly enchanting and Instagram-worthy experience in Bali? Don't miss out on the magical delight of a Bali flower bath! As you sink into warm, blissful water, you'll be surrounded by colorful flowers and their sweet fragrance filling the air. It's like stepping into a real life fairytale! Beyond the picture-perfect moments, a flower bath is also an incredibly therapeutic way of soothing your body and spirit.
Plus, it's a chance to embrace Balinese culture and honor the sacred significance of flowers in local traditions. If you want to immerse yourself in this extraordinary experience and you have no idea where to find it, no worries! We offer a private tour in Bali that will take you to the most beautiful spa on the island!
Not only will you get to enjoy a flower bath, we also throw in a soothing pampering session and a visit to the famous Tirta Empul Temple where you can bathe in the holy springs! You can book it here!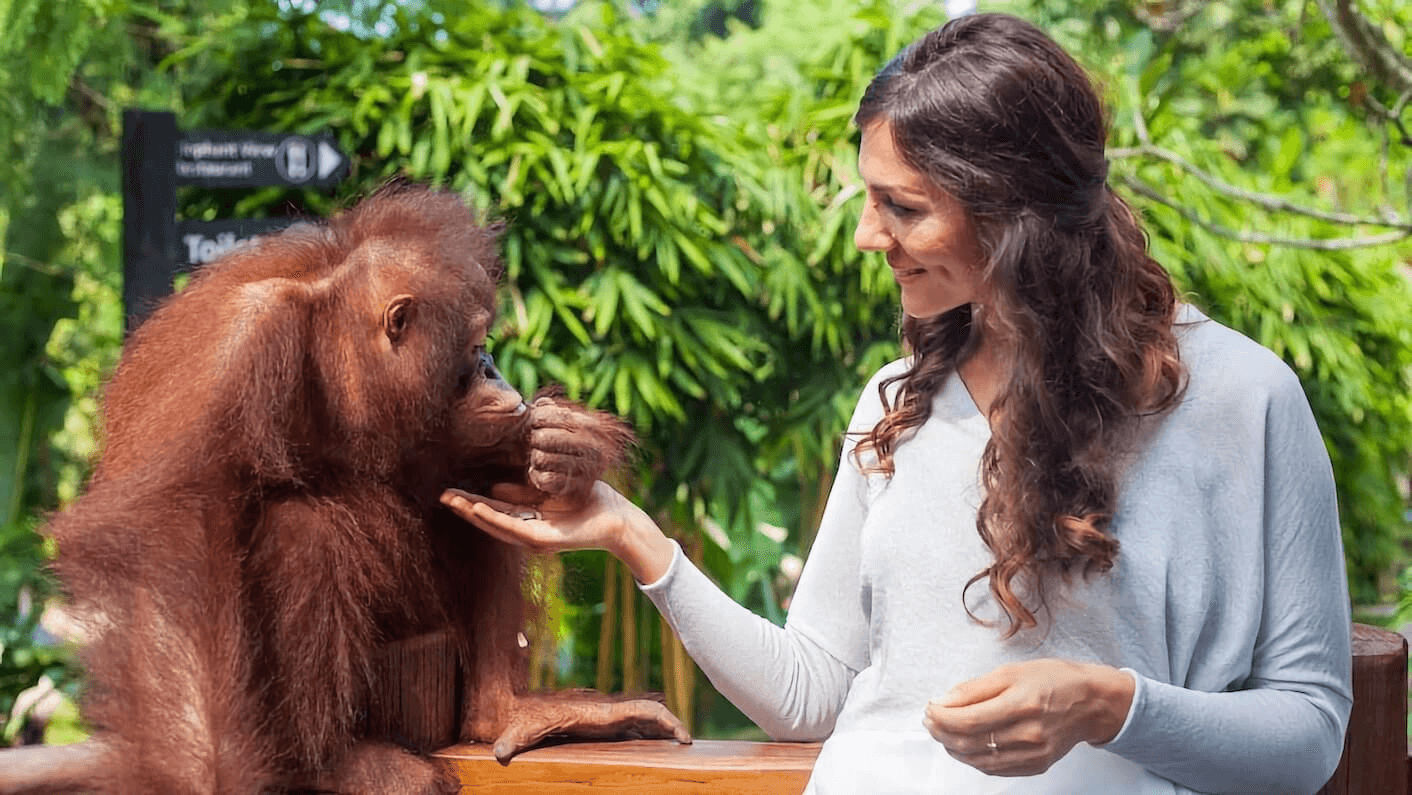 Have a breakfast with Orangutans: The ultimate monkey brunch party
Head over to Bali Zoo and enjoy a unique breakfast while hanging out with our furry friends, the orangutans! These cheeky companions will keep you entertained with their playful antics as you indulge in a delicious meal. It's a breakfast party you won't want to miss!
This is the perfect activity for families with kids as you will also be able to explore the rest of the zoo and its animals for the rest of the day! You can book this experience right HERE!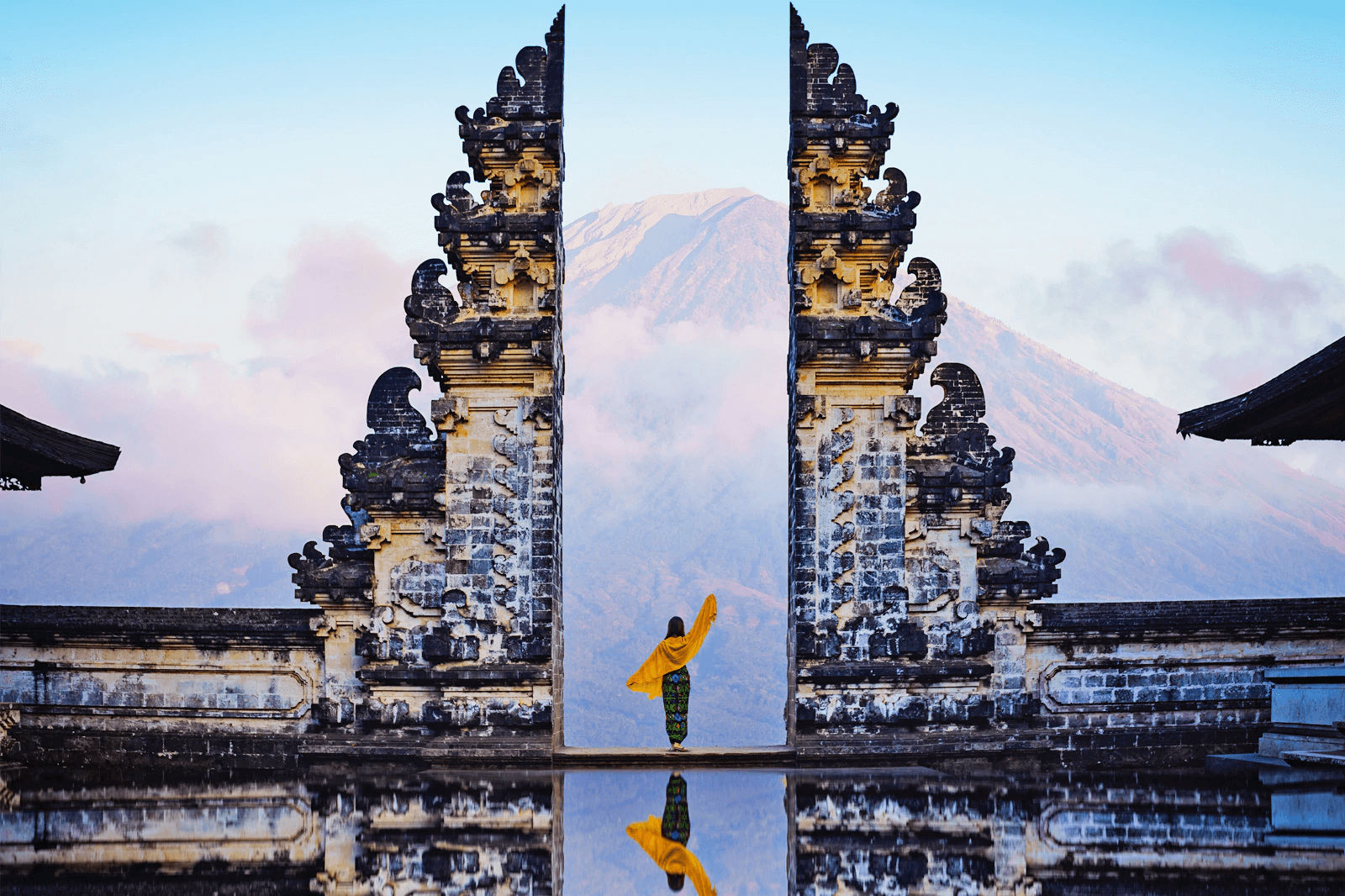 Book a Bali Instagram Tour: Strike a pose, capture the magic!
Let's turn your Instagram feed into a rainbow explosion of stunning shots! Hop on a Bali Instagram Tour, where you'll be whisked away to the most picture-perfect places on the island!
Our Best Selling Tour
All-Inclusive

Bali Instagram Tour: The Most Famous Spots

From famous rice terraces, stunning waterfalls and breathtaking views of Mount Agung, our Bali Instagram Tour is perfect for travelers who want to experience the best of Bali's beautiful landscapes, as well as its other natural and cultural offerings. Visit a local coffee plantation, have fun on a jungle swing and enjoy a delicious lunch - all whilst being transported in a private car! Voted as our best tour in Bali 3 years in a row, this is must-take tour on your Bali vacation!
From jaw-dropping rice terraces to breathtaking waterfalls, the famous Lempuyang temple and even a thrilling ride on a Bali swing, this tour really has it all! You'll be guided to the ultimate "wow" spots! Say cheese and let's get those likes pouring in!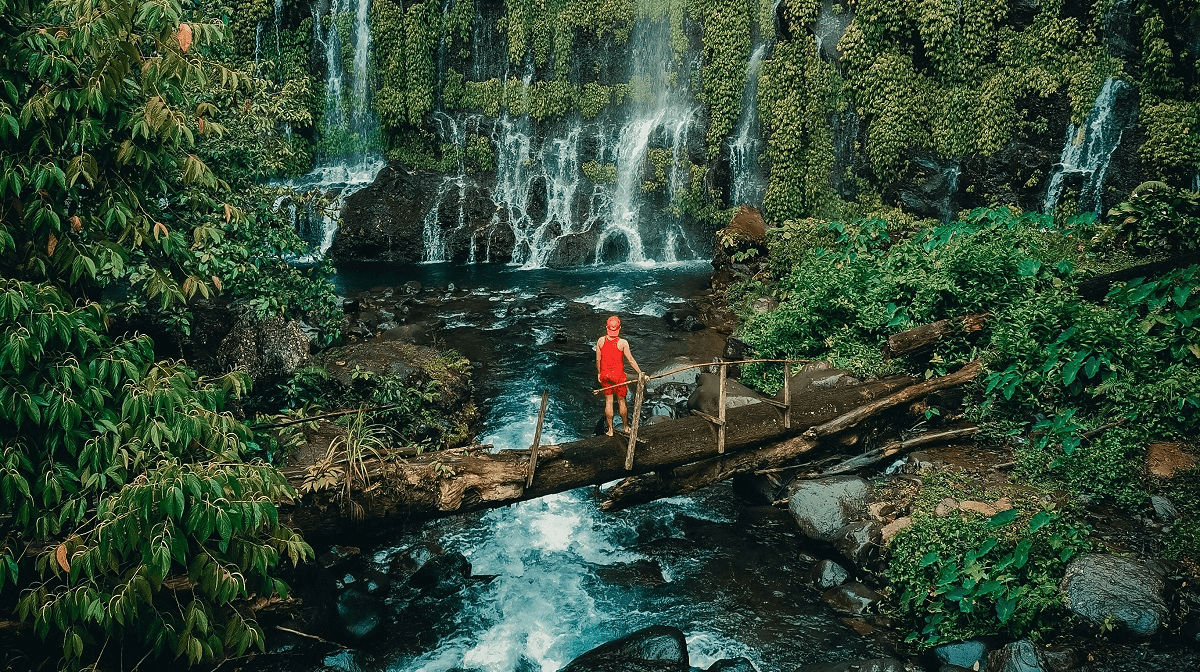 Go chase waterfalls: Unleash your inner mermaid (or merman)
Calling all mermaids and mermen! If you like real raw nature, make sure to explore one (or more) magnificent waterfalls hidden in lush green Bali jungles.
As most of the waterfalls on the island are relatively spread out, the best way to visit multiple of them in a day is by booking a secret waterfall tour with a local guide! They will take you to stunning cascades such as Leke Leke Waterfall, Banyumala Waterfall, Munduk Waterfall and Banyu Wana Amertha Waterfall. You can do this on you own too but we have to be honest here, finding them can be a mission.
Just spend the day with a local guide, it's the easiest way to explore these natural wonders. And the good news? You'll probably end up with a new friendship too as they will likely treat you like their own family! Win Win!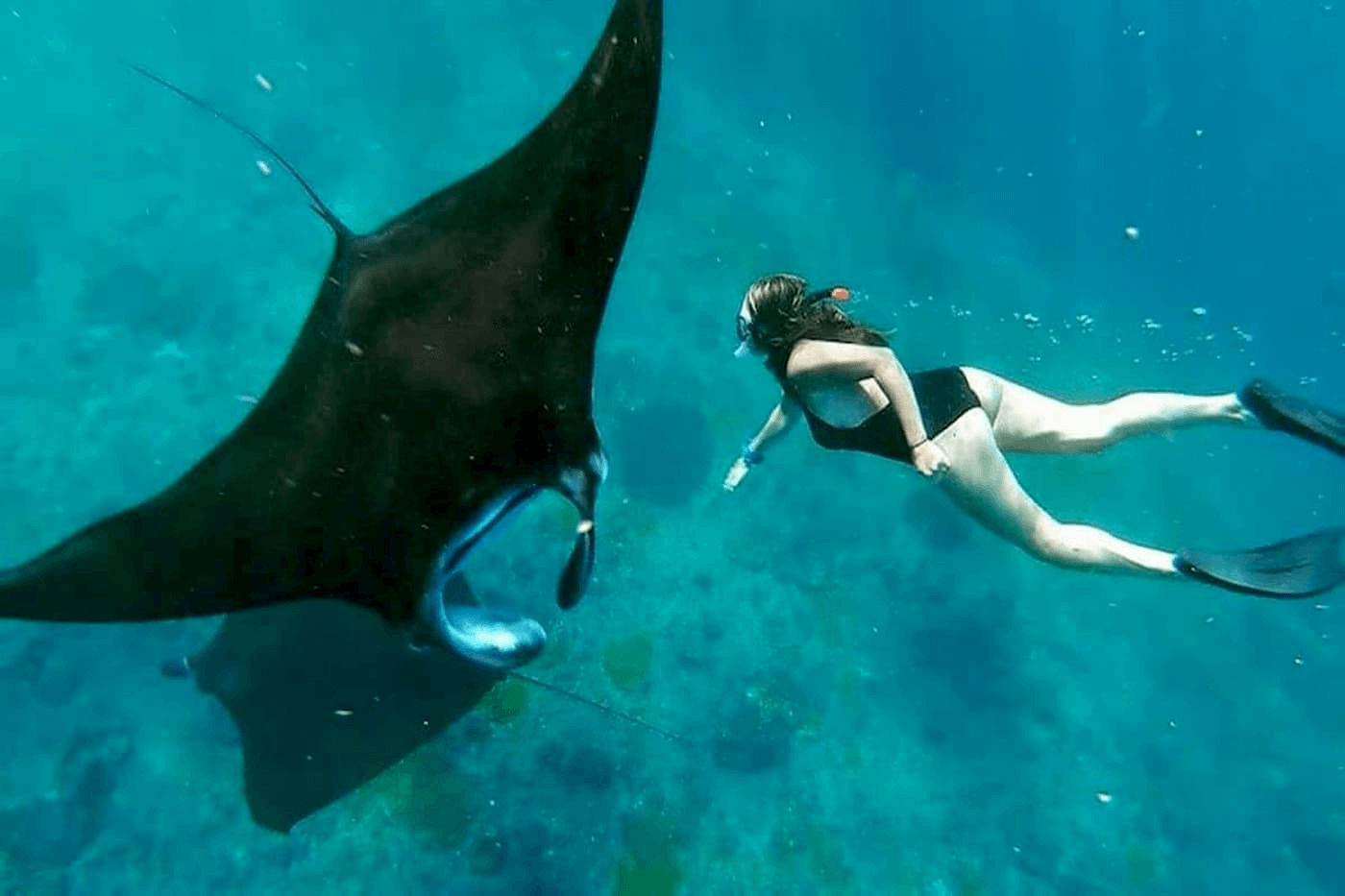 Snorkel with Manta Rays in Nusa Penida island
Have you really been to Bali if you didn't go to Nusa Penida? The answer is no! This island is home to the most beautiful ocean wildlife such as tropical fish, colorful coral reef, turtles and…manta rays!! Snorkeling with manta rays isn't just an encounter with nature—it's an unique opportunity you'll probably never get again in life!
We feel like this really is one of the best things you can do in Bali and we recommend booking a private tour as it will give you the best experience! You can book your tour here and everything is included! Private pick up at your hotel, private tour guide, boat rides, snorkeling gear, and even lunch! It's a fun activity for literally everyone, even smaller kids!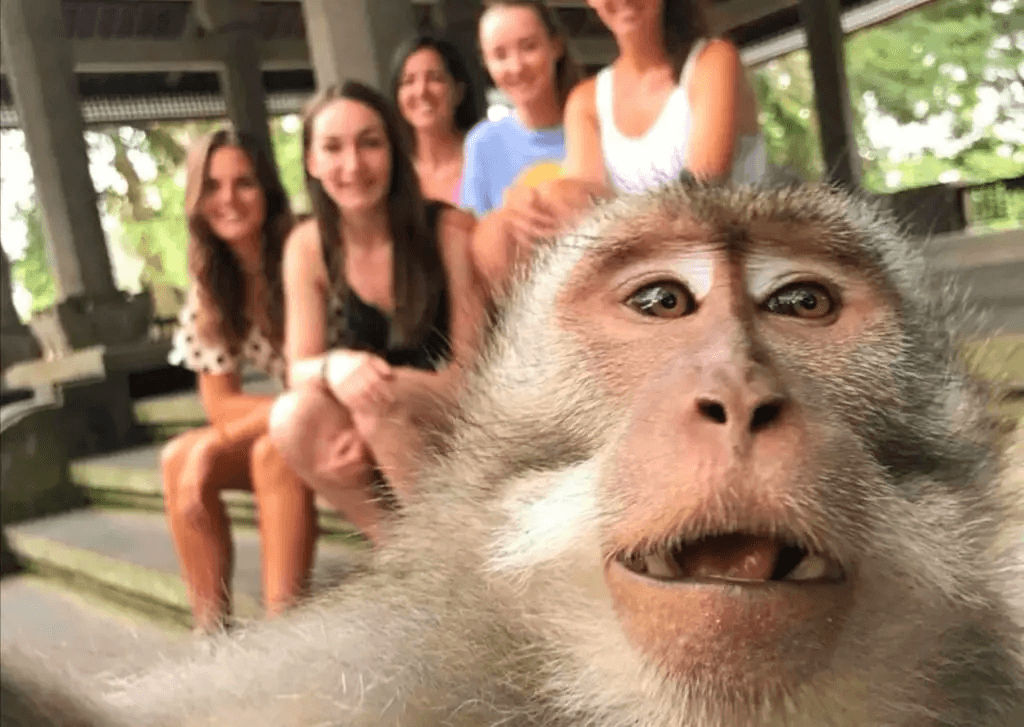 Go bananas in Ubud's Monkey Forest
This is one attraction in Bali you don't want to miss and that will make your trip to Ubud absolutely unforgettable: a visit to the Monkey Forest! Trust us, you're gonna go bananas for this place. Imagine strolling through a lush, green paradise, with cheeky monkeys bouncing around like little furry acrobats. And guess what?
These adorable creatures roam free, so get your selfie game on and strike a pose with your new furry friends. But it's not just about the monkeys—it's the whole package. The park itself is a hidden gem, with ancient temples, winding pathways and a serene ambiance. Be sure to book a private tour to monkey forest!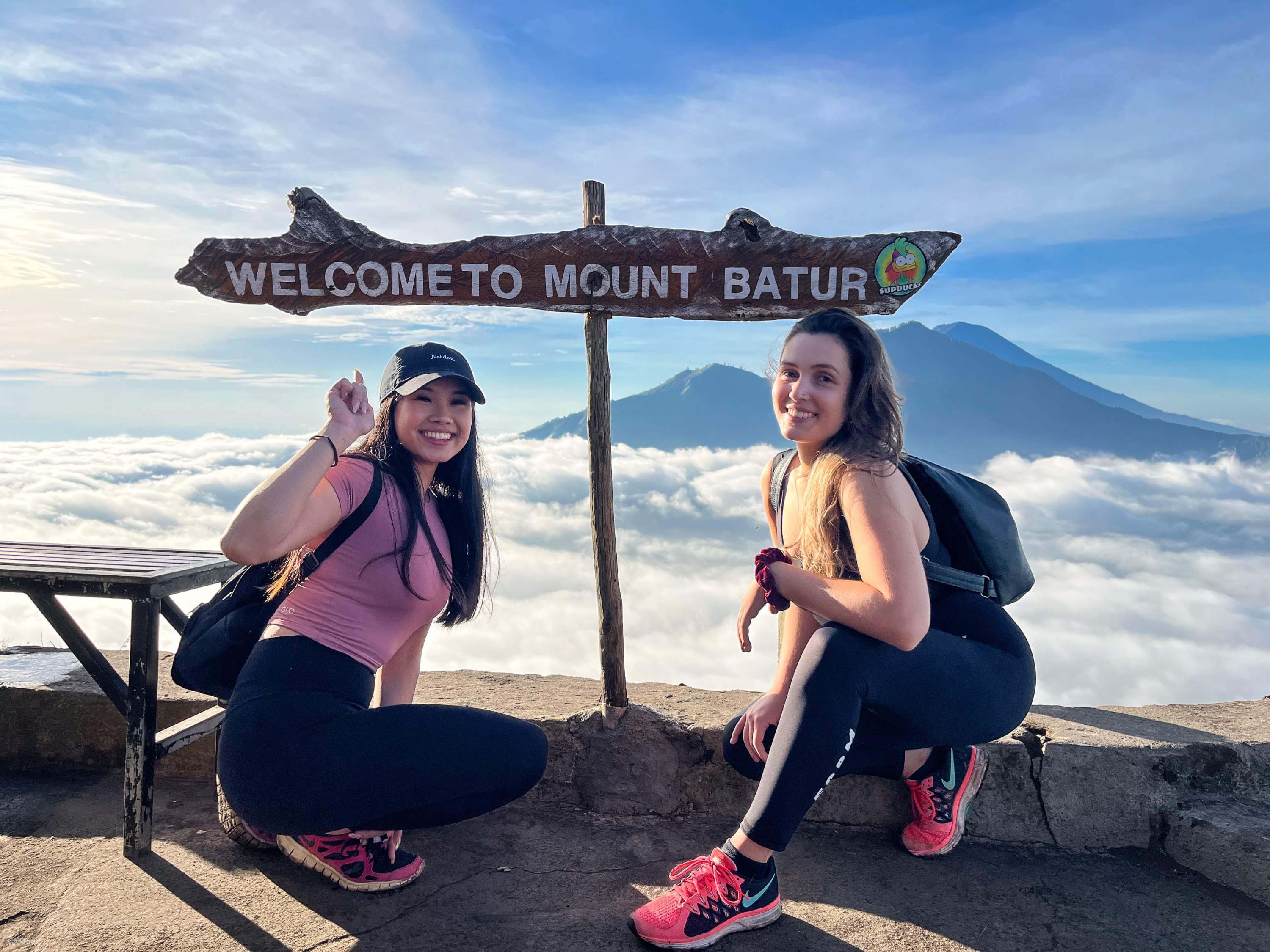 Conquer new heights: Hike up Mount Batur for an epic sunrise
This one is for the dare devils out there and we've got a thrilling recommendation for you: an epic sunrise expedition up Mount Batur! This is not your average hike however. We're talking about conquering a volcano and being rewarded with the most mind-blowing view at the summit!
Here's the lowdown: It's a moderate trek that takes around two hours to reach the peak, but trust us, every step is worth it. As you ascend, the anticipation builds, and you'll be surrounded by breathtaking landscapes with the shimmering Lake Batur and the majestic Mount Agung as your backdrop. You'll have a feeling of triumph that only a mountain conqueror can understand.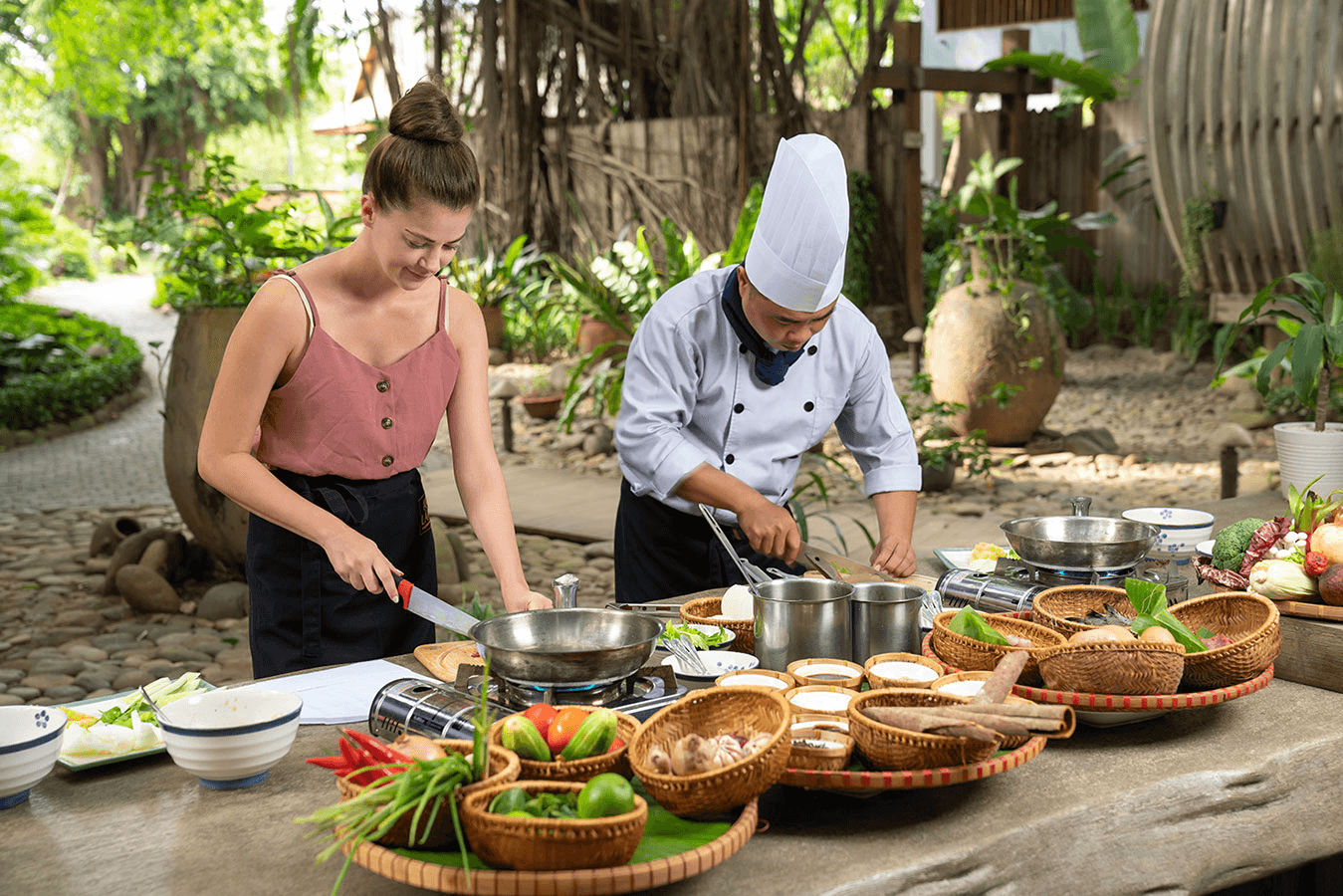 Bonus tip: Take a Balinese cooking class
Let us tell you why you absolutely need to sign up for a Balinese cooking class when you visit Bali..
First things first, picture yourself stepping into a vibrant kitchen, surrounded by aromatic spices, fresh ingredients, and the guidance of expert Balinese chefs. This is not your average cooking class—this is a gateway to uncovering the secrets of Balinese cuisine, a treasure trove of flavors waiting to be discovered.
During the class, you'll dive deep into the heart of Balinese culture through its traditional dishes. From fragrant curries to fiery sambals, from succulent satays to mouthwatering desserts, you'll learn to create an array of dishes that will transport you straight to the streets of Bali.
But it's not just about the recipes—it's about the experience. It's the joy of mastering the art of pounding spices with a mortar and pestle, the satisfaction of perfectly rolling out thin, delicate rice paper, and the excitement of tasting your own creations. You'll immerse yourself in the essence of Balinese cooking, embracing the vibrant colors, complex flavors, and the rich cultural heritage that each dish represents.
So don't miss out on the chance to embark on a culinary adventure of a lifetime. Get ready to chop, stir, and savor your way through an experience that will tantalize your taste buds and enrich your culinary repertoire!
Be sure to book a private Balinese cooking class on your trip to Bali.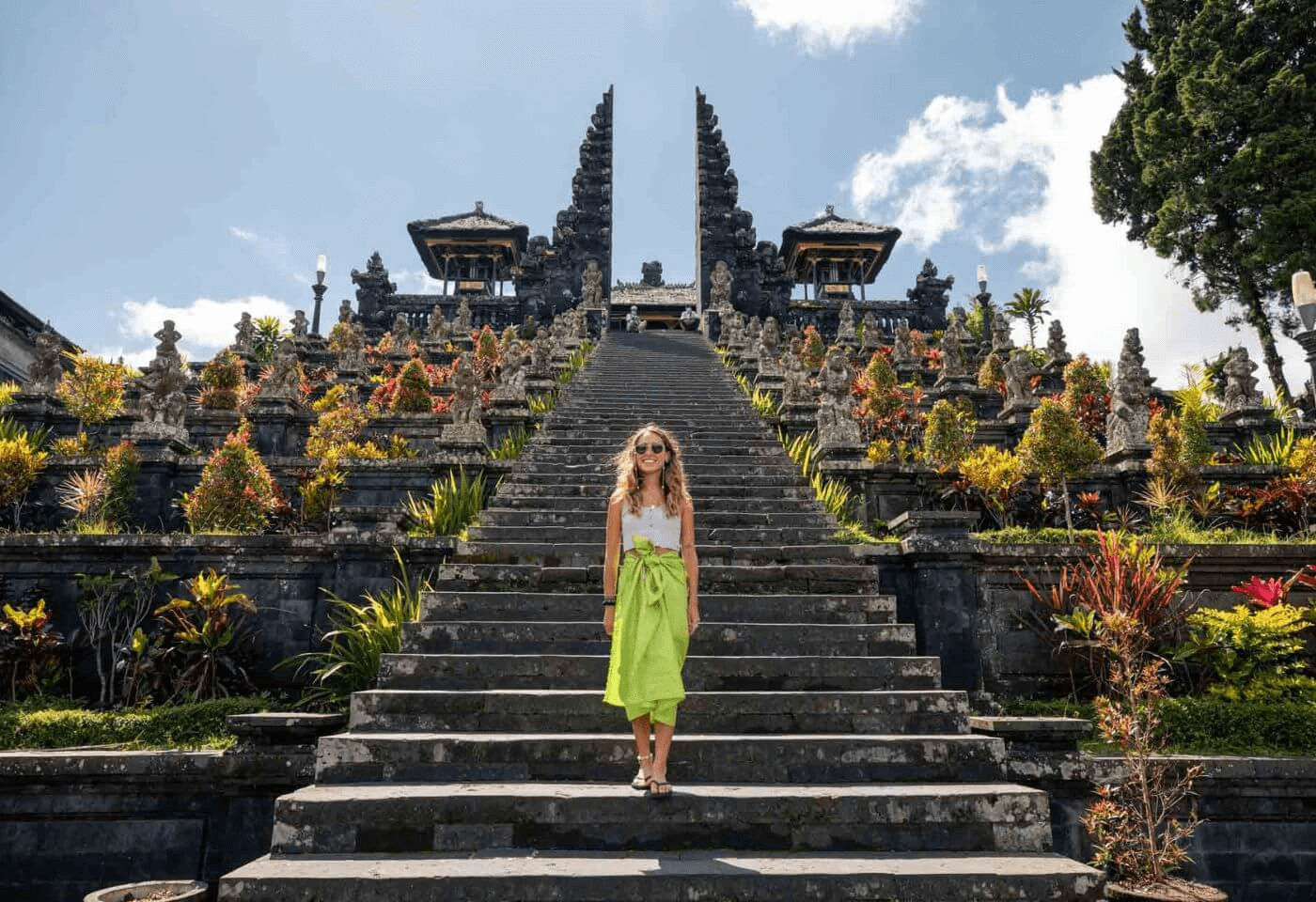 Conclusion
As we come to the end of our adventure through the top things to do in Bali, it's time to reflect on the magic and wonder this tropical paradise has to offer.
Throughout our journey, we've discovered that Bali is so much more than just a picturesque island—it's a place that stirs the soul, ignites the senses, and leaves a lasting impression on all who visit. Its energy is palpable, radiating a special something that's hard to put into words.
There's a sense of serenity, of being in tune with nature, and of finding inner peace amidst the vibrant chaos of life. Bali has an irresistible charm that captivates hearts and leaves a lasting imprint on our memories. Hope to see you soon, we can't wait to show your around on our beautiful island!
Get your VACATION on!
Expertly curated emails packed full of vacation inspiration, travel tips and more!