Best Hotels in Bangkok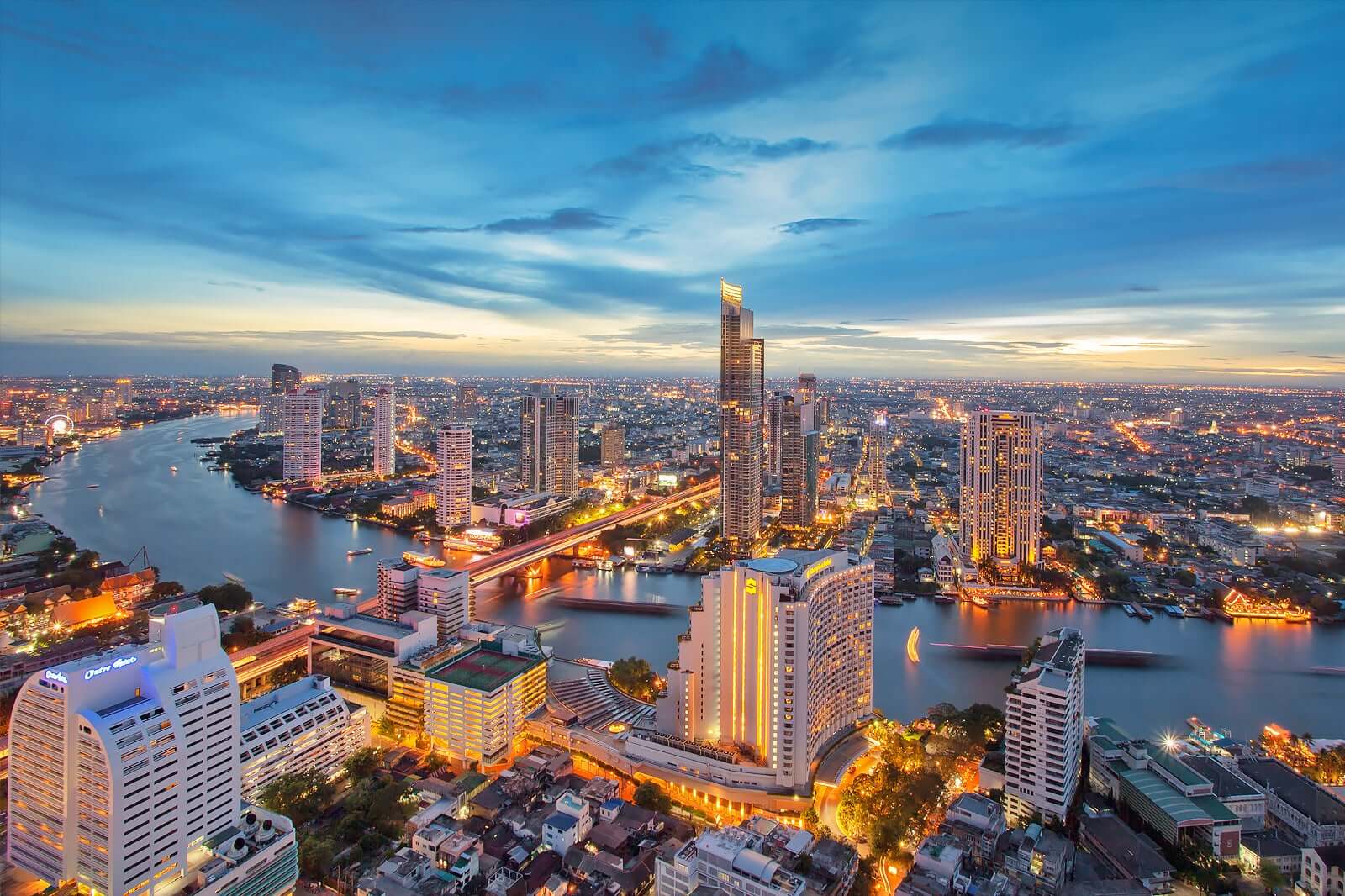 What's up, Vacationers? It's been a while! What with all the craziness of the past few years, we've been a little quiet on here. But don't worry we are back with a BANG and this time we're here to stay (fingers crossed for no more travel restrictions, hey?).
We know you'll have been missing traveling the world, seeing new sights and experiencing new cultures just as much as we have here at ForeverVacation – vacation-lovers we feel your pain!
Our Best Selling Tour
All-Inclusive

Bangkok Iconic Tour: The Legendary Spots

The Bangkok Iconic Tour: The Legendary Spots allows you to visit all of the highlights Bangkok has to offer. Your private Bangkok tour guide will take you to all of the most popular sights around the city. The Grand Palace with the Emerald Buddha Temple and Wat Pho Temple, home of the most beautiful giant reclining Buddha, are an absolute must-see so why not visit them in style on an all-inclusive tour on your once in a lifetime Bangkok vacation? Experience views of the entire city from the rooftop of the Maha Nakorn Building where the 314-meter-high tower is the 2nd tallest building in Thailand.
But if there's one thing that the last couple of years have taught us, it's to seize every opportunity when you can and spend more time doing the things you truly enjoy. And if you're here reading this blog then that probably means traveling and vacationing – who doesn't enjoy that?
So, why not treat yourself to an awesome vacation in one of the most vibrant and exciting cities in the world…you guessed it, we're talking about the one and only Bangkok.
Thailand is the perfect destination for your first vacation back after you-know-what as it has SO much to offer – beaches, night-life, shopping, incredible food and the tours in Bangkok are amazing!
If you're planning a trip to Thailand, the bustling city of Bangkok just has to be on your itinerary. Visit serene temples, eat authentic street food, take a boat ride up the famous Chao Phraya River, haggle for bargains in the Bangkok Markets and sip cocktails in one of the city's many rooftop bars (and get some awesome photos along the way). Sounds great, right?
Here, we're talking about the best hotels in the city, to make your Bangkok vacation everything you want it to be and more!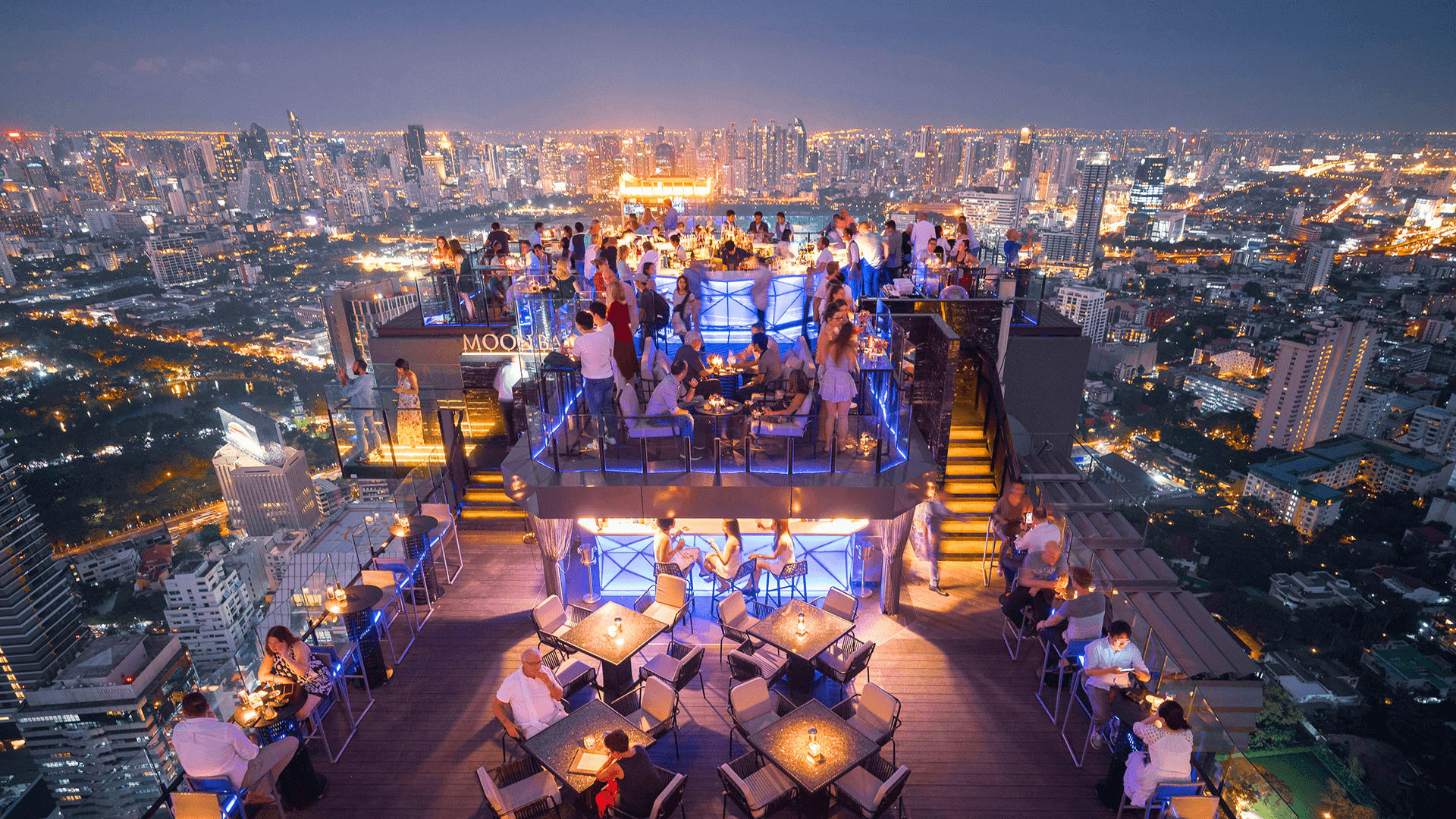 The Best Location
Want to be right in the center of everything? Then the Anantara Riverside Bangkok Resort is for you! Smack bang in the heart of the city, this hotel is the perfect location for pretty much any activity you want to experience in Bangkok.
Based in the Riverside area, the hotel is close to many of Bangkok's top cultural attractions so you can shop, eat, drink and wander round temples to your heart's desire - you won't be short of excitement here!
Plus, most tour operators in Bangkok (including us) will be happy to pick you up straight from the door of this central hotel, making seeing the sights as easy and stress-free as can be!
If you want more bang for your buck when it comes to sightseeing, take a trip along the nearby Chao Phraya River to take the city in. Private boats can be easily arranged from the riverfront and the hotel will be happy to help with this. Anantara Riverside is also very close to the Skytrain, which will take you pretty much anywhere you want to go if you feel like braving the Bangkok public transport.
Not only is the location of this hotel great, the rooms are also to die for. Featuring beautiful Thai-inspired interiors, comfy beds and luxurious bathrooms, you'll really get the vacation feeling staying here. And the best part? Hotel rooms feature balconies offering the best views of the river in the city. What a way to wake up in the morning!
Other amenities include: lush tropical gardens, large outdoor pools, eleven on-site restaurants (yes, eleven!), a huge spa and fitness center and live entertainment every evening. For the best location in Bangkok, be sure to stay at the Anantara Riverside Resort.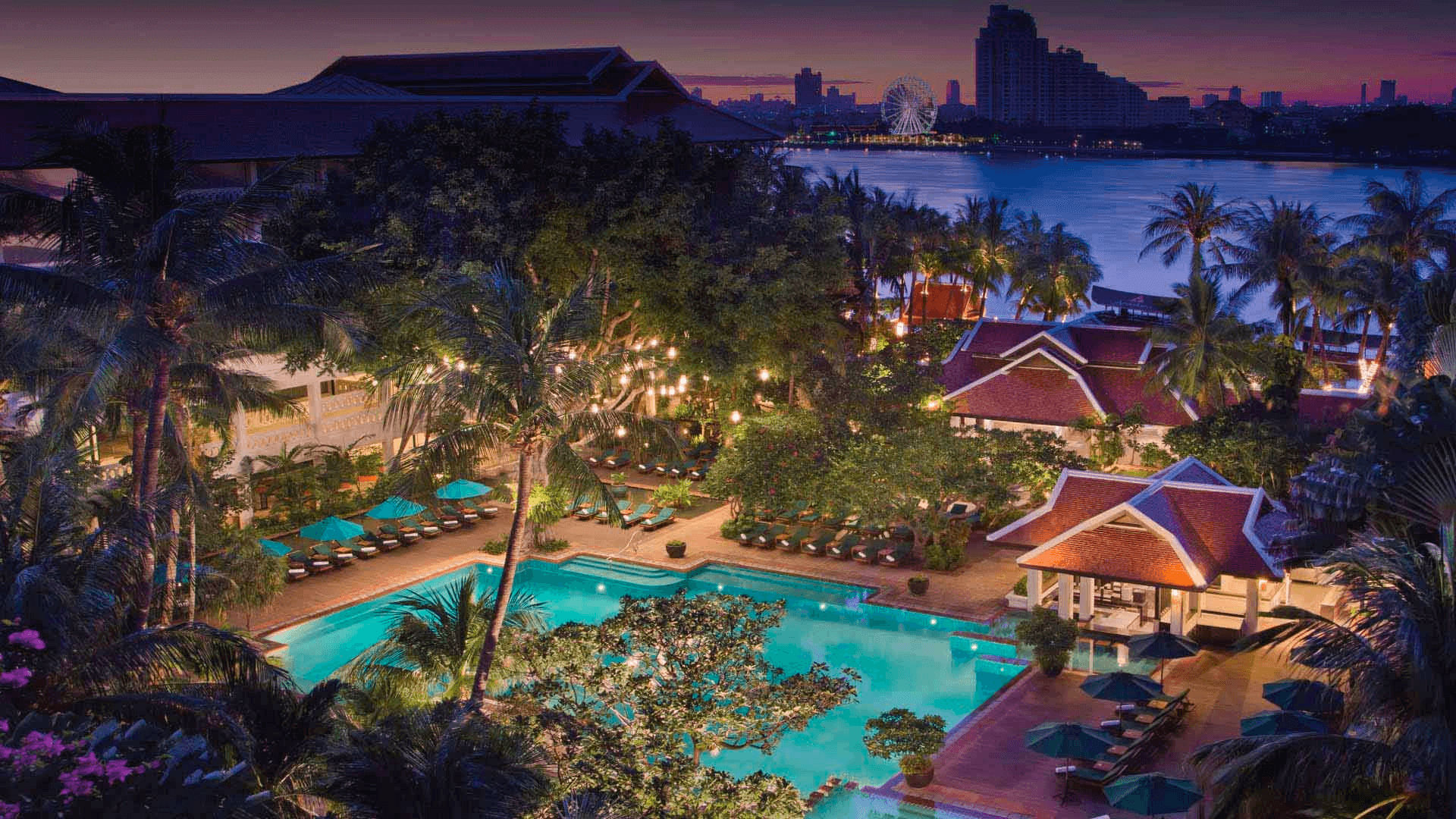 The Most Boujee
If you want to go all-out for your first vacation in a while then look no further than the Shanghai Mansion. As the name suggests, this boutique hotel is situated in the center of Bangkok's Chinatown district, on the east bank of the Chao Phraya River.
The oldest neighborhood in Bangkok, Chinatown is bursting with culture. Think bustling markets, delicious smells and more photo opportunities than you can imagine! Chinatown is a great location and close to many of Bangkok's top attractions, as well as being one itself.
Known as one of the city's most luxurious hotels, a stay at the Shanghai Mansion is a once-in-a-lifetime experience. Featuring 1930s vintage Chinese design, the hotel reflects the glamour of Old Shanghai.
Rooms have plenty of boujee old-world charm with Chinese lanterns, water gardens, four-poster beds and the most beautiful bathtubs for you to relax in after a fun day of exploring.
If you're feeling boujee and want to properly indulge yourself whilst on vacation, the Shanghai Mansion is the place for you. One of the most instagram-worthy hotels in Bangkok, you won't regret splashing out on this one!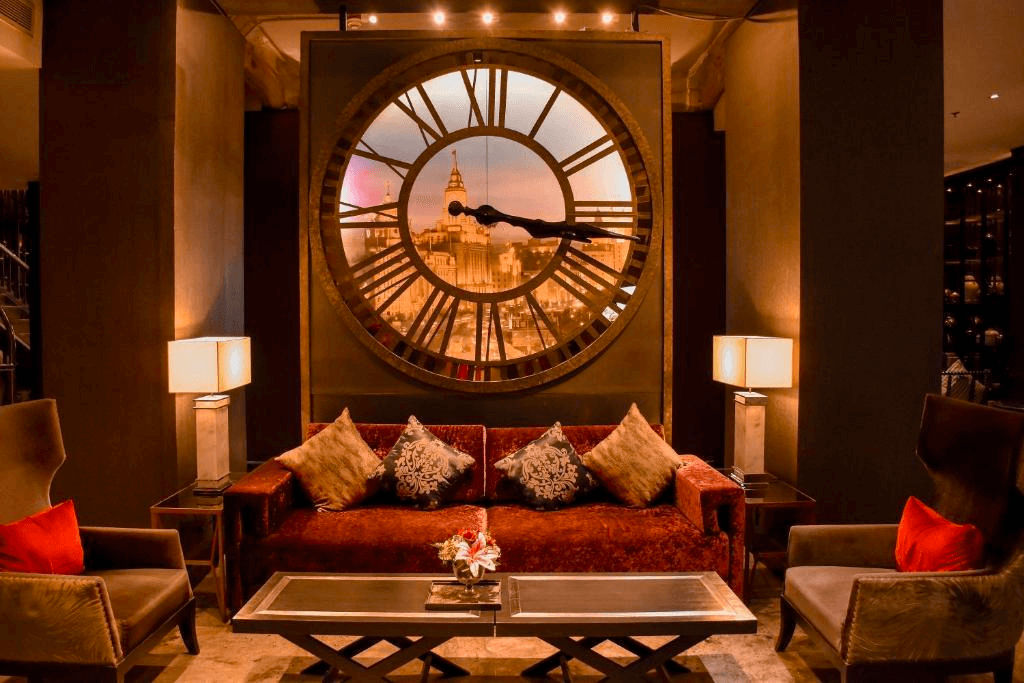 The Most Unique
Looking for something a little different? Check out the Ammata Lanta Resort in central Bangkok. Famous for it's uniquely designed luxury villas, staying here will be a truly memorable experience.
The artistic kiln-like architecture of the villas feature comforting earthy tones and provide soundproofing to ensure your stay is private and tranquil. You'll even have your very water fountain feature so you can fall asleep to the natural sounds of rainfall. Talk about relaxing!
Spend your days touring around Bangkok, taking in the sights and experiencing the culture then return to your luxurious room for a sleep like no other.
Outside of the villas, the hotel also features 27 unique pagoda-shaped pools, private gardens and sundecks, and stunning views of the Swan Lake and green fields. There are endless photo opportunities here!
The resort is also only a short 15 minute drive from Suvarnabhumi airport, so there'll be no messing around once you land. Possibly the most instagrammable hotel in Bangkok, a stay at the Ammata Lanta Resort will be one to tell the future grandkids about!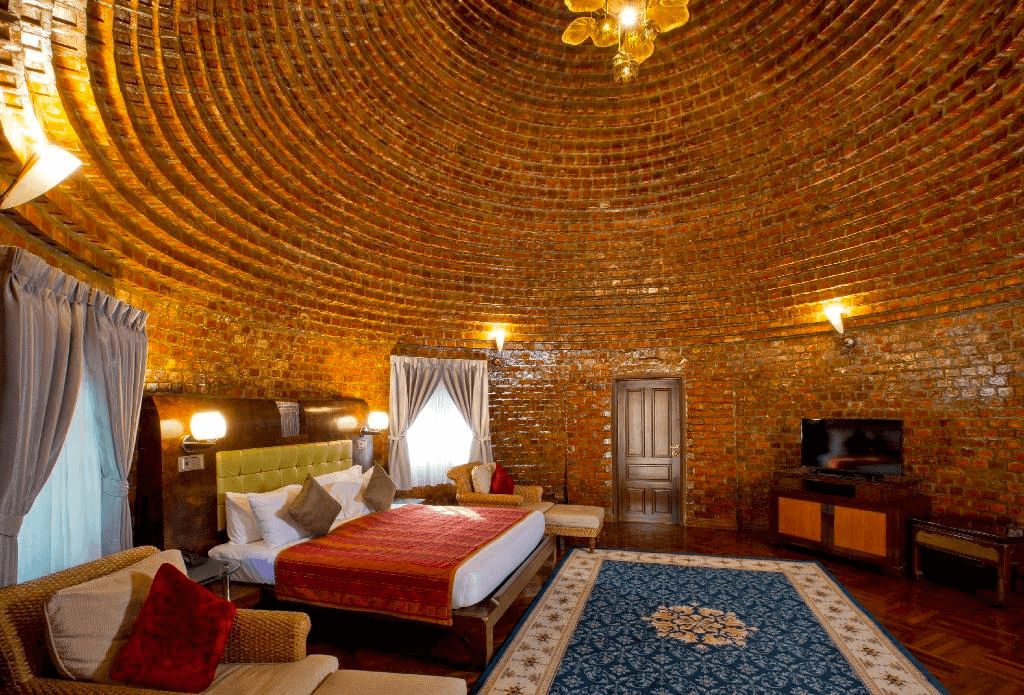 The Best Value For Money
Want a luxury stay without breaking the bank? Look no further than the Bangkok Tree House.
One of the great things about Thailand is how inexpensive it is compared to many other holiday destinations, so wherever you stay, you're going to get a lot for your money. However, this hotel stood out for us when looking for the best value hotel in Bangkok.
Now, don't let the name fool you – you won't actually be staying in a tree house! The hotel actually offers super sleek and modern three-story living units for a really great price. Each unit features a well-equipped bathroom on the first floor, a calming bedroom on the second floor and a roof top terrace perfect for admiring views of the river on the top floor.
The hotel is located next to the must-see Floating Markets and makes a great starting point for many of our own private Bangkok tours. It also has a fantastic onsite restaurant featuring a tasty selection of fusion dishes all made with organic local ingredients. Plus, free ice cream is served all day to guests!
For a unique and comfortable stay in Bangkok at a great price, be sure to check out the Bangkok Tree House.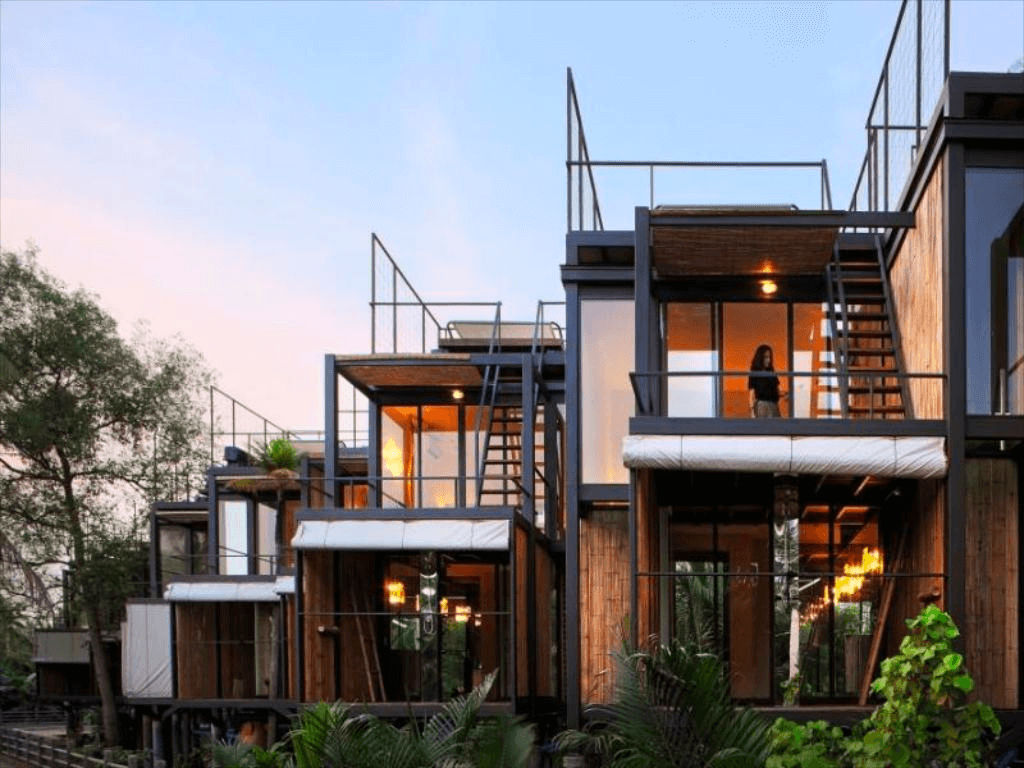 The One That Has Everything
If you want a hotel that really has it all, then it just has to be the Banyan Tree Bangkok. This place has everything you could think of and more!
Set in the heart of Bangkok, the Banyan Tree is one of the tallest and most luxurious hotels in the city. Top features include an infinity pool and garden on the 21st floor offering magnificent views of the city, a high-end rooftop restaurant on the 61st floor, and Bangkok's highest Sky Garden Bar on the 52nd floor.
There is also a full-service spa, a huge health and fitness center, and ten other classy dining options. Luxury rooms and excellent customer service mean you'll want for nothing and the prime location will ensure a stress-free stay.
You could spend the entire vacation in the hotel alone, but be sure to go check out the sights outside the hotel too! With many of the must-see attractions nearby, this hotel is a great location for getting your hit of Bangkok culture.
For a truly luxurious Bangkok vacation, book a room at the Banyan Tree Bangkok.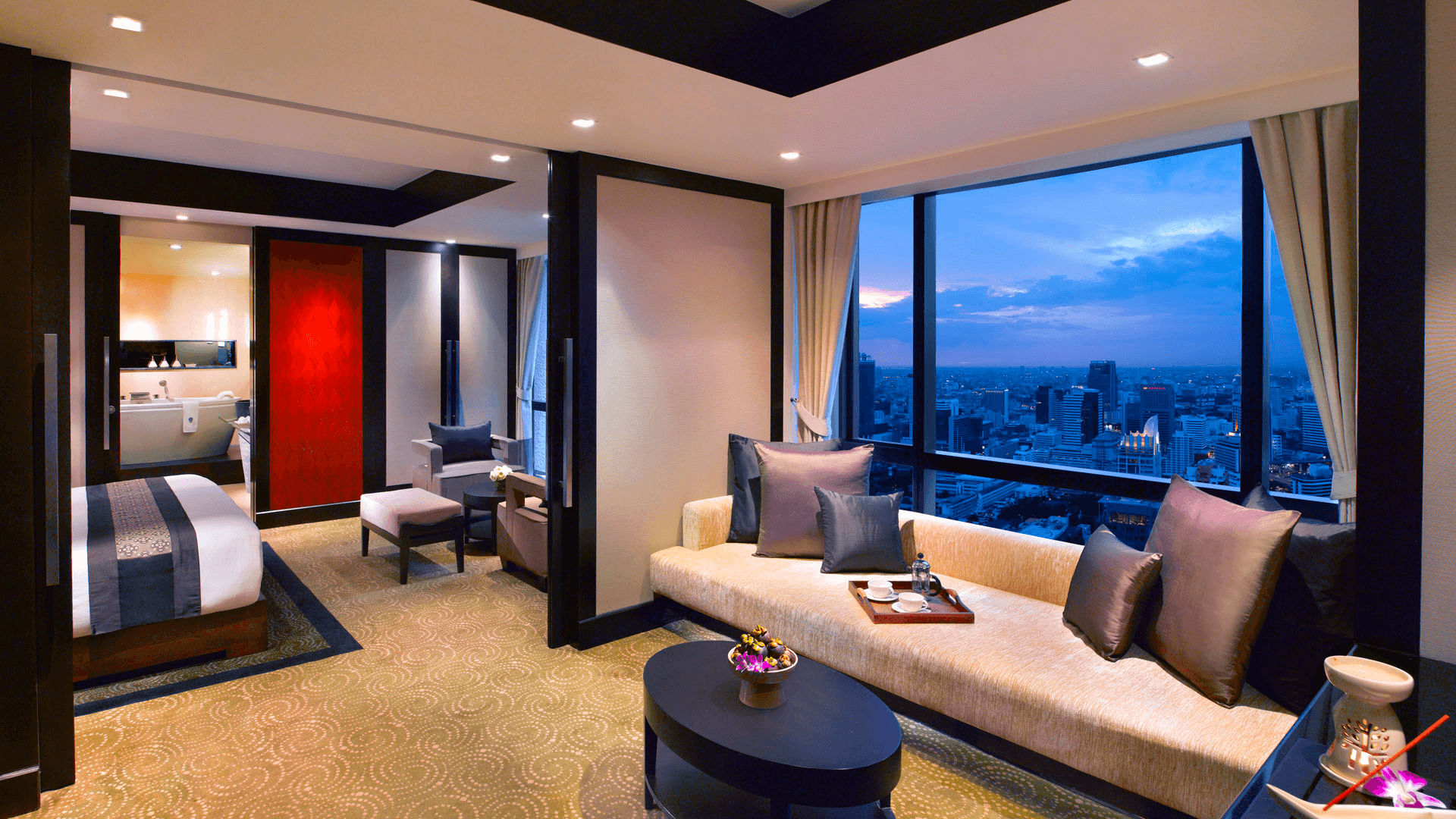 Our Top Trending Tours
All-Inclusive

Bangkok Most Famous Food Experience

All-Inclusive

Bangkok By Night: The Ultimate Experience

All-Inclusive

Bangkok Thrilling Tuk Tuk Tour
We hope you enjoyed our run-down of the best hotels in the incredible city of Bangkok and that we've got you excited for your Bangkok vacation!
Let us know if you stay in any of our recommended hotels and of course hit us up for more information about the activities and experiences you just HAVE to do when visiting Bangkok! We offer a ton of different tours in Thailand that you just don't want to miss.
We're so happy to be back and can't wait to show you around our favorite vacation spots once again. Happy vacationing!
Get your VACATION on!
Expertly curated emails packed full of vacation inspiration, travel tips and more!