Best Restaurants in Bangkok
Best Restaurants in Bangkok

If you've been following us for a while, you'll know that we're BIG fans of the incredible city that is Bangkok. It's why we made it one of our private tour locations (duh!), because we can't wait to share some of the best restaurants in Bangkok that this city has to offer you.
And seeing the sights as part of your own private Bangkok tour really is the best way to experience the city. Forget strict meeting points and times, having to try and keep up with the group, and struggling to hear what your tour guide is saying. On a private tour with us, you get to cultivate your own experience on your own terms - as well as get to try some of the top restaurants in Bangkok! What could be better? This is travel at its finest.
Our Best Selling Tour
All-Inclusive

Bangkok Most Famous Food Experience

If Thai food gets you hot under the collar, you need to check out our Bangkok Most Famous Food Experience. This Bangkok tour flies off the shelf and it's easy to see why, taking you to four world-famous restaurants and cafes and giving you the chance to taste the food at all of them! Get your tastebuds going as you will visit ATM Tea Bar, Yarowat Road, Best Pad Thai, Prachak Steamed Duck and Mango Tango. This half-day Bangkok tour will leave you well-fed and full of Bangkok culture.
Thailand is famous for its beautiful scenery, kind people (it's nicknamed 'The Land of Smiles' for a reason) and of course, delicious native cuisine. And Bangkok is no different! In the capital city of Thailand you can find all of this and more.
For big foodies like us, Bangkok is simply a MUST. From street food to top class restaurants, there's something for everyone here. But with so much delicious food on offer, how do you choose which Bangkok restaurants are truly worth a visit?
That's where we step in. Last week we shared everything you need to know about the best hotels in Bangkok and now we're letting you in on the best restaurants in this bustling city. Breakfast, lunch and dinner – we've got you covered!
Here's everything you need to know about our favorite restaurants in Bangkok to narrow your choices down and make sure you eat well while on vacation in Bangkok.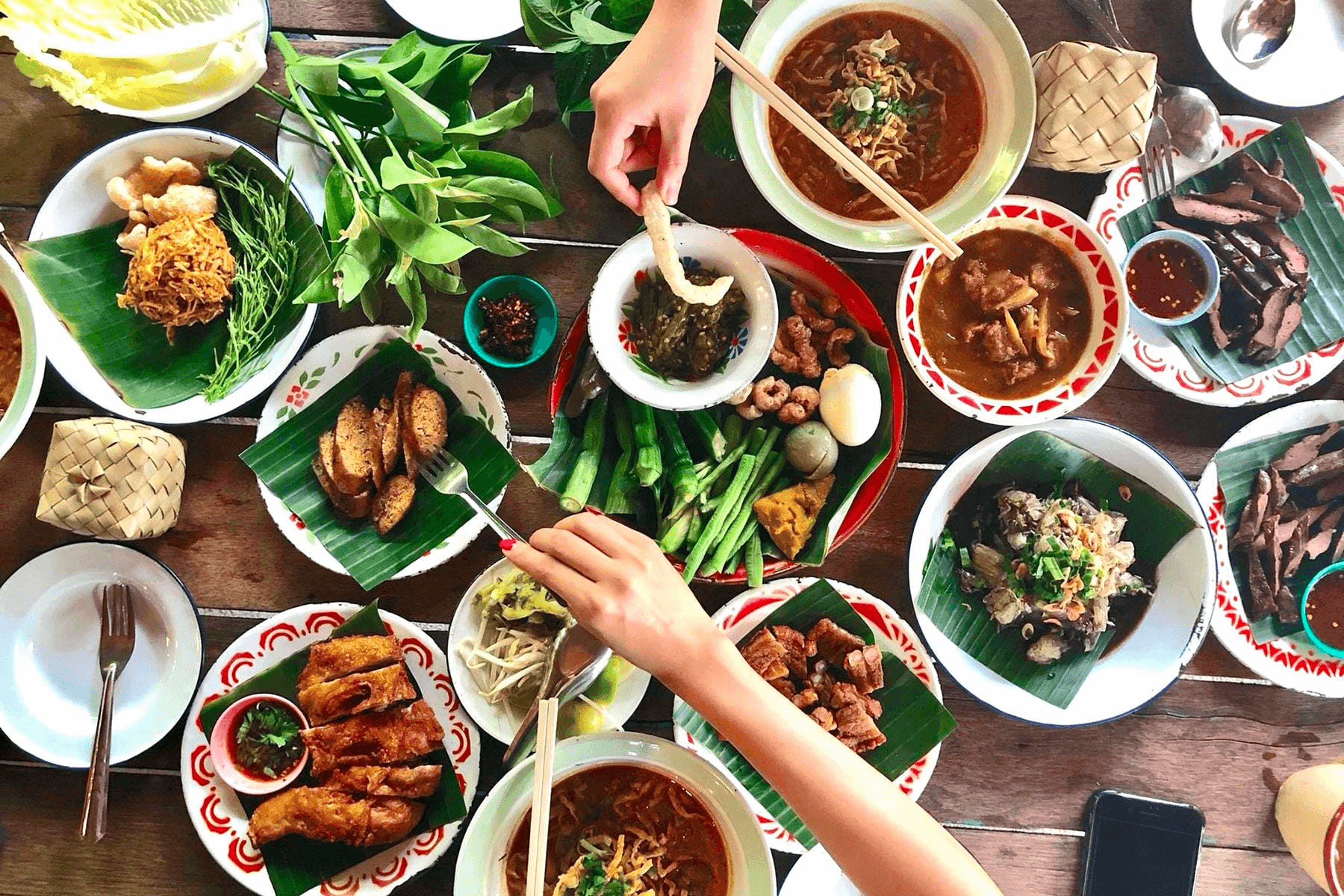 Best Restaurants in Bangkok for Breakfast
You know what they say - breakfast is the most important meal of the day. There are plenty of great spots for brunch or breakfast in Bangkok to set you up for a fun-filled day of exploring the city.
Lots of hotels will offer amazing buffet breakfasts but if you fancy switching it up and eating breakfast like a king, here are some of the best breakfast spots in Bangkok.
Luka
First up we have Luka, a place that values breakfast foods so much it's all they serve – all day! With three locations dotted around Bangkok, wherever you're staying, you'll be able to find a restaurant conveniently located to you. So you don't have to wait for that hanger to set in before you get your delicious breakfast (we've all been there).
Serving up a wide variety of breakfast dishes such as the Luka Breakfast Burrito, 'Bacon & Butter' French Toast and No-Michelin Star Crab & Cheese Omelette, you'll want to order everything on the menu at this cool Bangkok restaurant! Wash your breakfast down with a healthy smoothie or a coffee so pretty you won't want to drink it, and you're set up for the day.
Oh, and don't forget to instagram this beautiful breakfast. It's too good not to!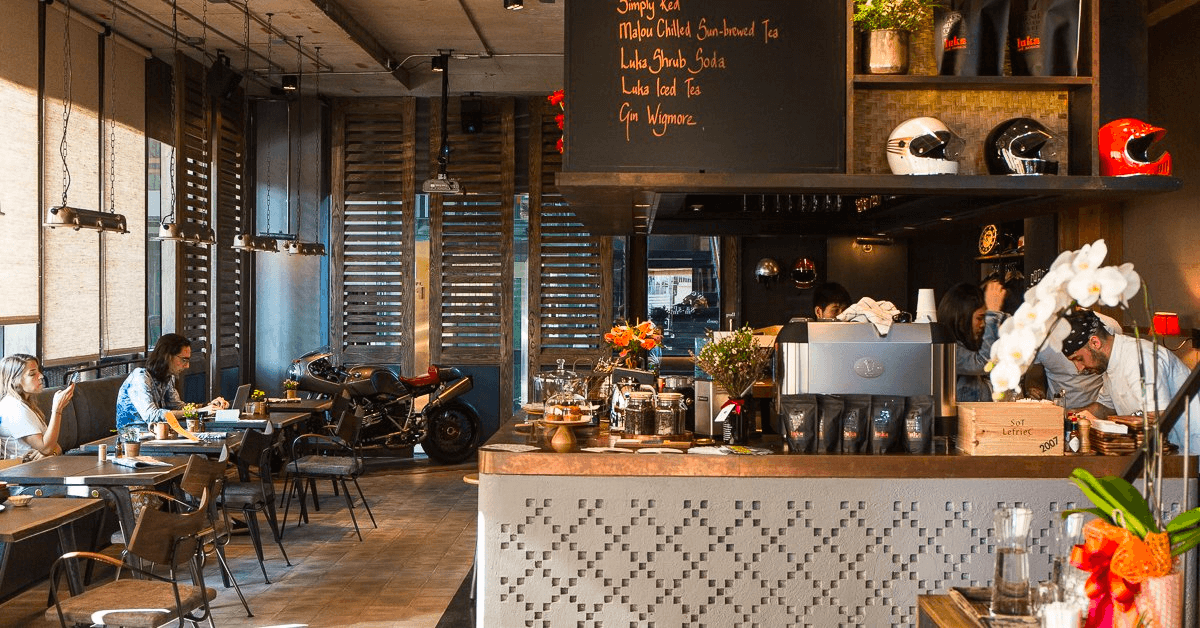 White Shuffle
If you're looking for a Bangkok restaurant that's a little more memorable, then White Shuffle is the breakfast spot for you. Based under the Novotel Suites Bangkok, White Shuffle serves stylish all-day modern European Brunch all day in the heart of Bangkok.
Head Chef Yannick Hollenstein was born in Switzerland and uses his European background to put a contemporary twist on classic breakfast items such as Eggs Benedict and Blueberry Pancakes. Think Wagyu Beef, Egg Yolk Crème and Black Truffle Mayonnaise.
The chic modern décor and top class cuisine matches the luxurious hotel above and makes breakfast in Bangkok an experience to remember!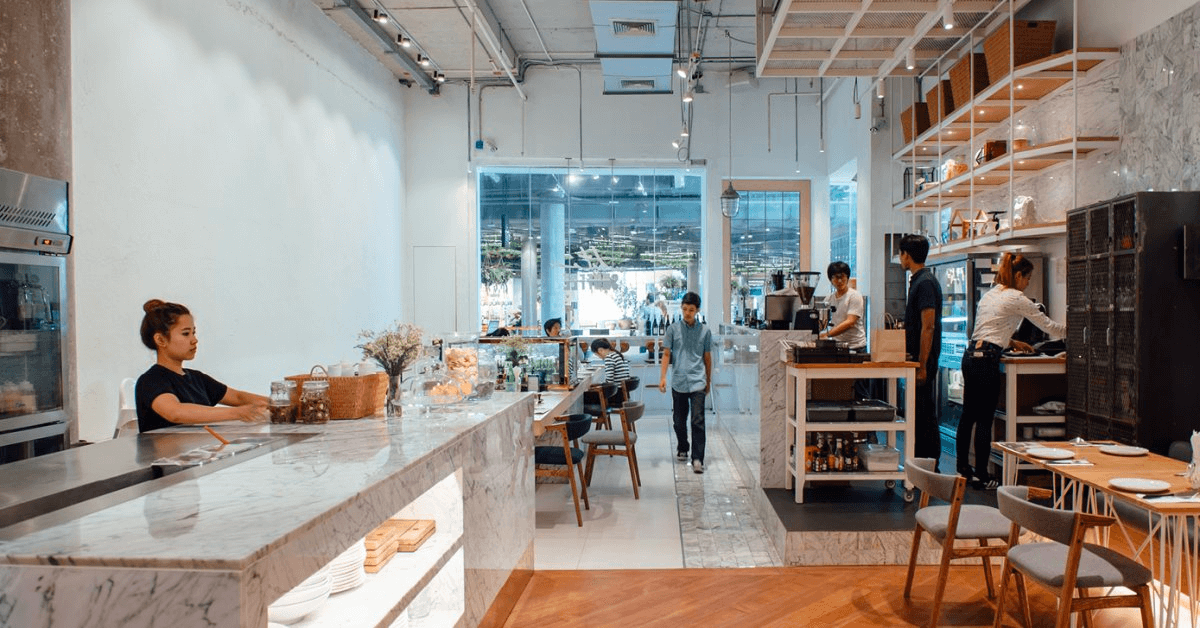 SIMPLE.
A traditional Thai breakfast will usually involve rice, meat and eggs and SIMPLE. offers a modern take on this while keeping it simple (the clue is in the name).
For a more traditional Thai breakfast try out their Thai-style breakfast frittatas. Or choose from one of their other simple yet delicious breakfast dishes. They even serve their very own home made cold pressed juice!
Using only the finest local seasonal produce, a breakfast stop at this local Bangkok restaurant supports small local farmers too. What's not to like?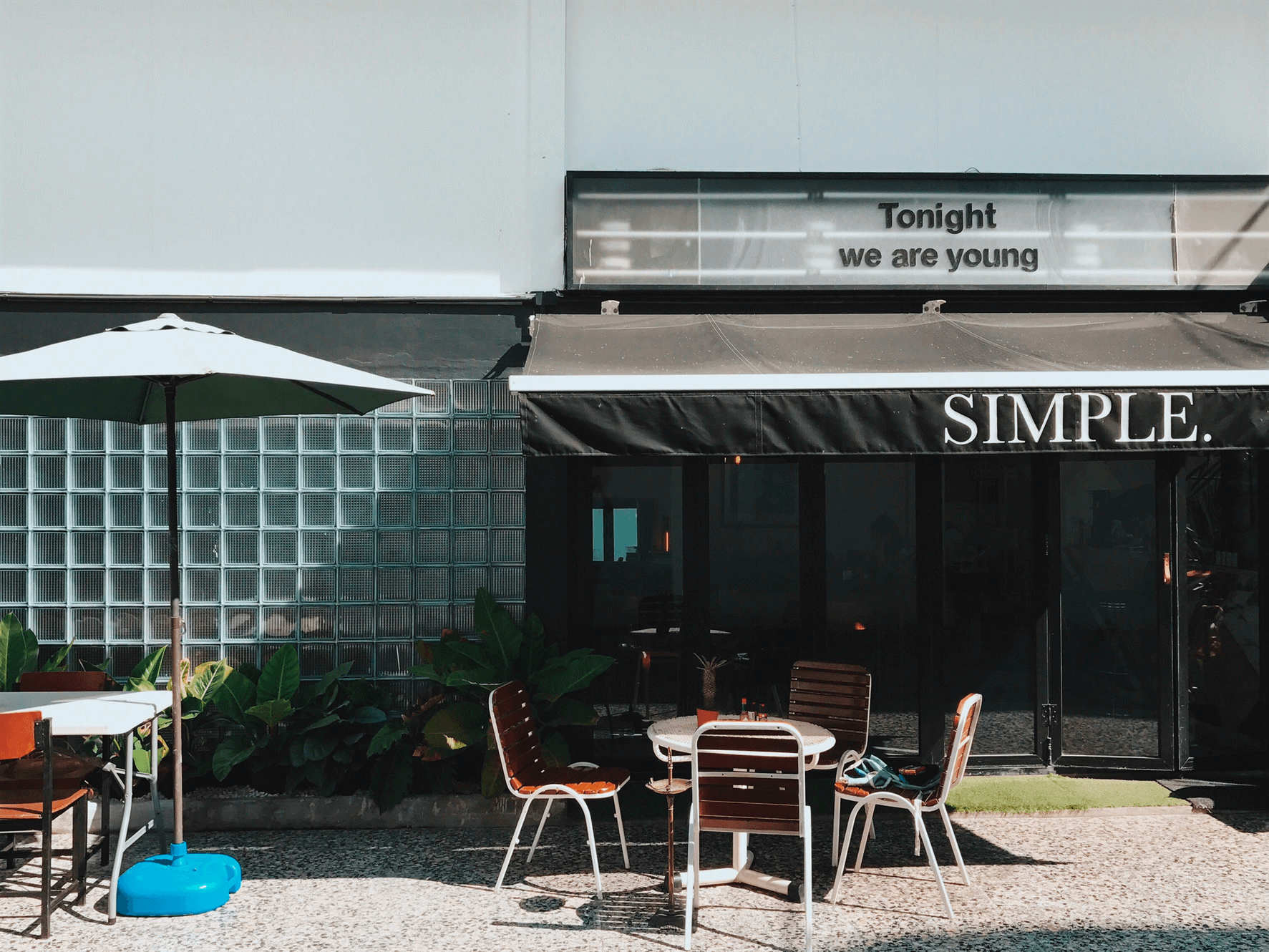 Best Restaurants in Bangkok for Lunch
Enjoying your private tour of Bangkok is a lot of fun but will definitely have you working up an appetite. So, when you decide it's time for lunch why not check out one of our favorite lunch spots.
Refuel in one of these top Bangkok restaurants and maybe try out some traditional Thai dishes! Here are our top places for lunch in Bangkok.
BKK Bagel Bakery
Ok, so it's not the most traditional lunch spot in Bangkok, but it's totally delicious and perfect for a quick lunchtime pick-me-up. BKK Bagel Bakery offers the real New York bagel experience in the heart of Bangkok!
American expat Eric Seldin loved Bangkok so much that he moved here, but the one thing he missed was a great bagel – so he brought them here himself! Offering a great selection of generously filled bagels, as well as amazing coffee and desserts, this amazing American bakery in Bangkok is the perfect midday pit stop.
You won't find any other lunch spot like this in Bangkok, so it's definitely worth a visit if you find yourself nearby!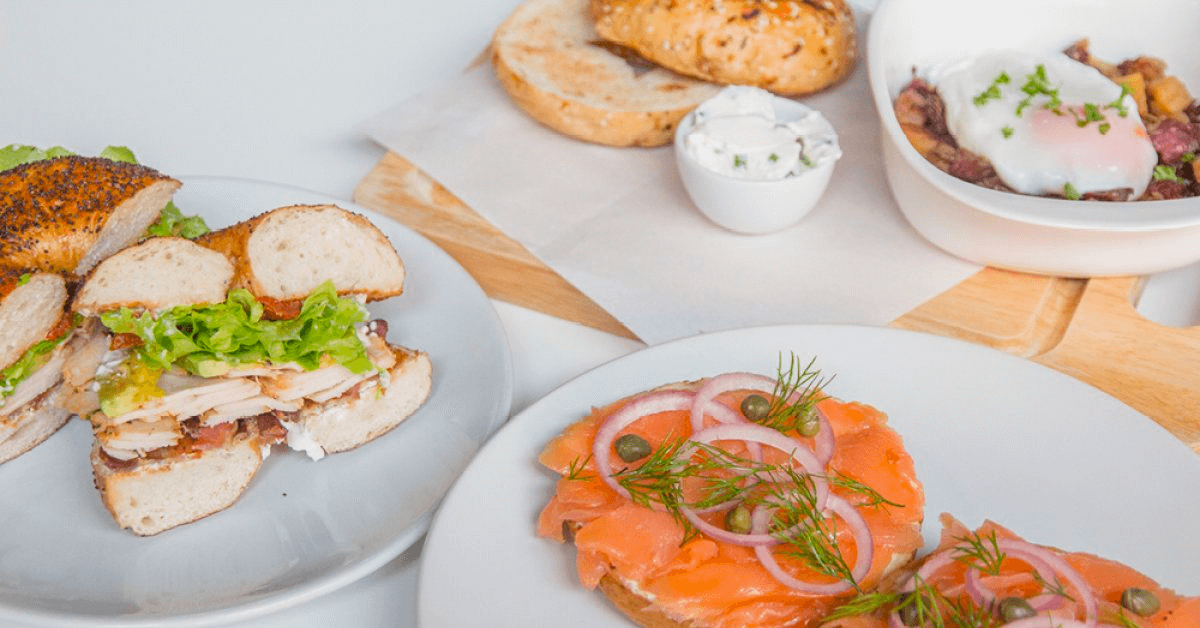 Nahm
If you feel like treating yourself to a more luxurious lunch while on vacation, then Nahm is the lunch stop for you. Serving 5 star Michelin food, Nahm is known as one of Bangkok's leading Thai restaurants and will provide you with a lunch time to remember!
The luxury Bangkok restaurant offers a set lunch menu featuring 3 canapés, 3 mains and a dessert for a very reasonable price. And what's more, the seasonal menu uses local ingredients and traditional recipes for an authentic hit of Thai culture.
This place is popular (rightly so!) and if you don't want to miss your chance, reservations are a must - no surprise for one of the best Thai restaurants in Bangkok. Remember, lunch is also only served 12-2pm so make sure you don't miss your window!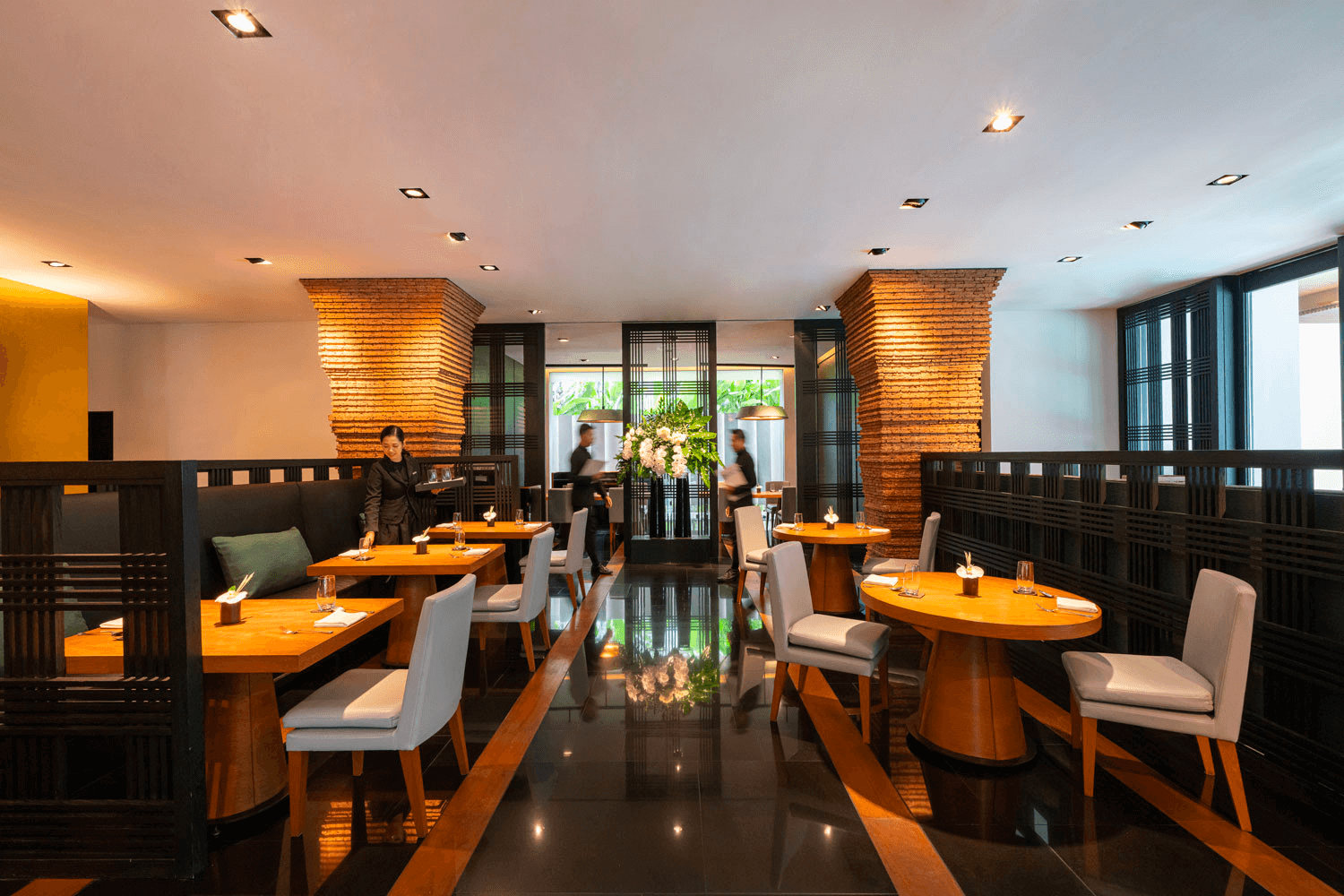 Asia Rot Dee
This humble gem of an eatery is the perfect place to experience a truly traditional lunch in Bangkok. Located conveniently just a few steps from the famous Khao San Road, this is an excellent choice for lunch if you're on a private tour in Bangkok.
Serving up hearty bowls of thick curry and noodles (kuay tiaow gaeng) and chicken biryani (khao mok gai), this is a great place to fuel up and experience the Bangkok street food culture.
You'll be amazed at how much you get for your money here and the array of home made sauces you can add to spice up your lunch even more! For a taste of true local cuisine, head to Asia Rot Dee for one of the best restaurants in Bangkok.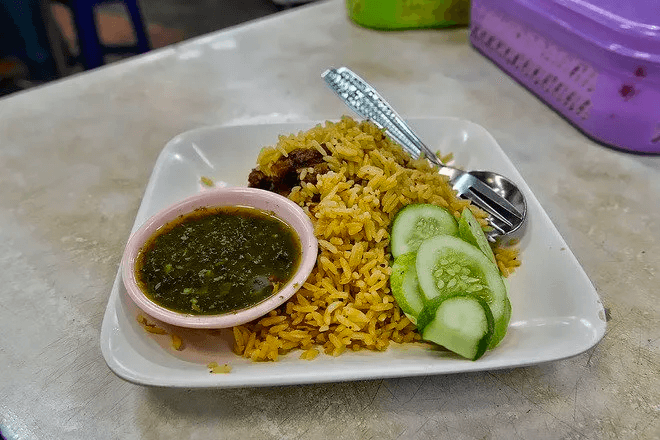 Best Restaurants in Bangkok for Dinner
Is there anything better than getting dressed up for your evening dinner and drinks while on vacation? We think not! With SO many amazing Bangkok restaurants on offer, you'll be truly spoilt for choice.
With so many incredible dinner spots it's hard to choose just a few, but here are some of our top Bangkok restaurants that will perfectly round off your day of exploring on a private tour in Bangkok.
Canvas
For a Thai experience with a twist you just have to check out Canvas, situated in an atmospheric two-story den in the heart of bustling Thonglor, undoubtedly an amazing luxury Bangkok restaurant.
Head Chef, Riley Sanders, trained at a prestigious Michelin two-star restaurant in Chicago, so you can expect big things here! Offering 6, 9 and 22-course (yes, that's 22 courses!) dining options that change seasonally according to locally sourced ingredients, this is the place for a unique holiday meal.
Oh, and be sure to grab a pre-meal aperitif at the restaurants sister cocktail bar, Rabbit Hole, only a few doors down for the full experience!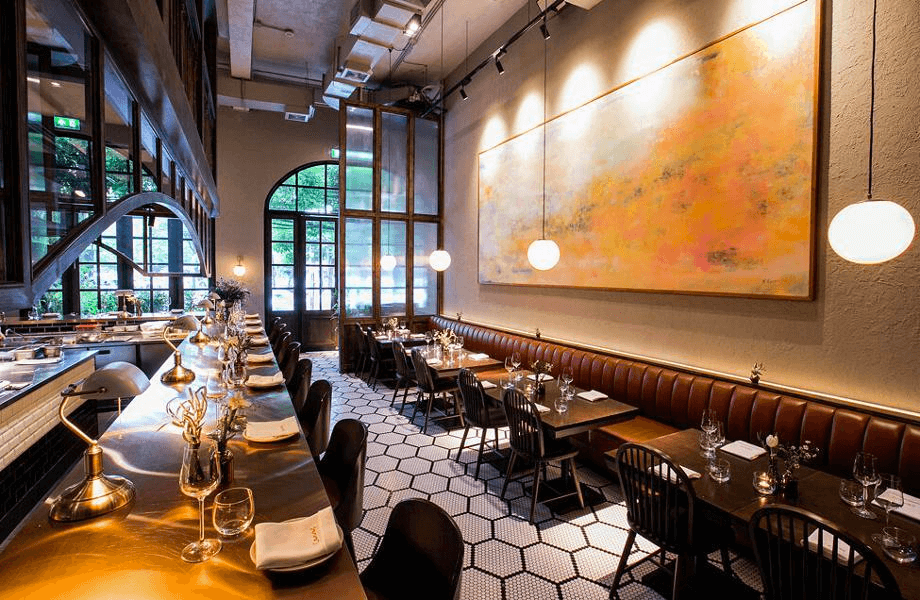 Mezzaluna
At a whopping 65 floors up in the Lebua Hotel, this top class Bangkok restaurant is worth a visit simply for the instagram photo opportunities! But the incredible French and Japanese inspired tasting menus make Mezzaluna a must-visit in Bangkok for dinner.
With two Michelin stars, you'll be treated to the best of the best here. Think Wagyu beef, Firefly squid, Red Sea urchin and more – pure luxury!
Request a window seat for unbeatable views of Bangkok whilst enjoying your delicious multiple courses. This will be an evening to remember for sure!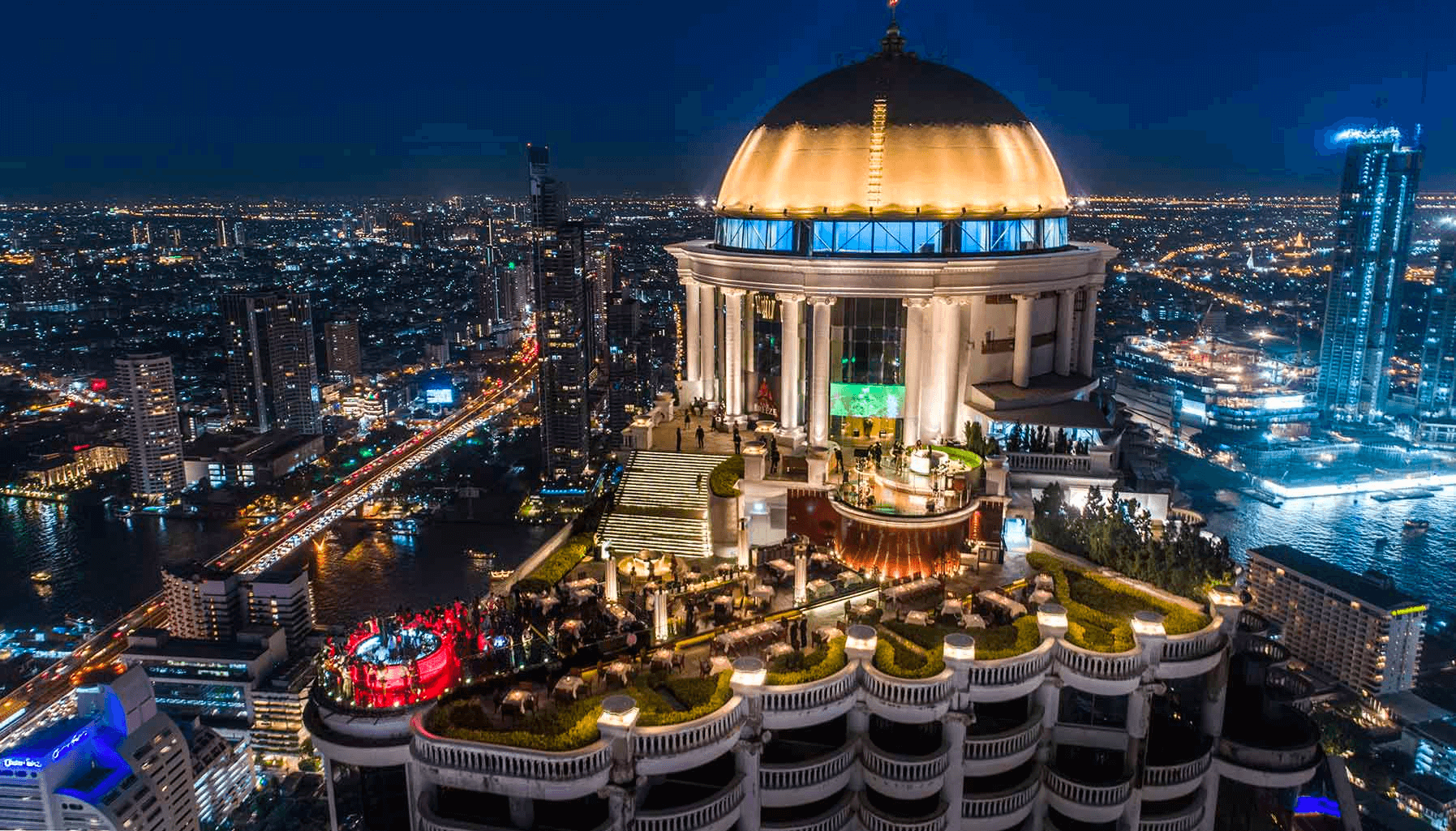 Issaya Siamese Club
Last but definitely not least, we have Issaya Siamese Club. Set in the heart of Bangkok in a beautiful art deco villa featuring tropical gardens, you'll feel like you're at a fabulous house party here.
Founded by Head Chef, Ian Kittichai, this place has an incredible story. Ian is a Bangkok local who started out working in the wet market with his mother and pushing a curry cart through the streets of Bangkok. But with his true passion for Thai flavors, his restaurant has now been listed with the Michelin Plate in the Michelin Guide Bangkok.
Experience authentic Thai cuisine in a relaxed dining setting at Issaya Siamese Club – we guarantee you won't regret it!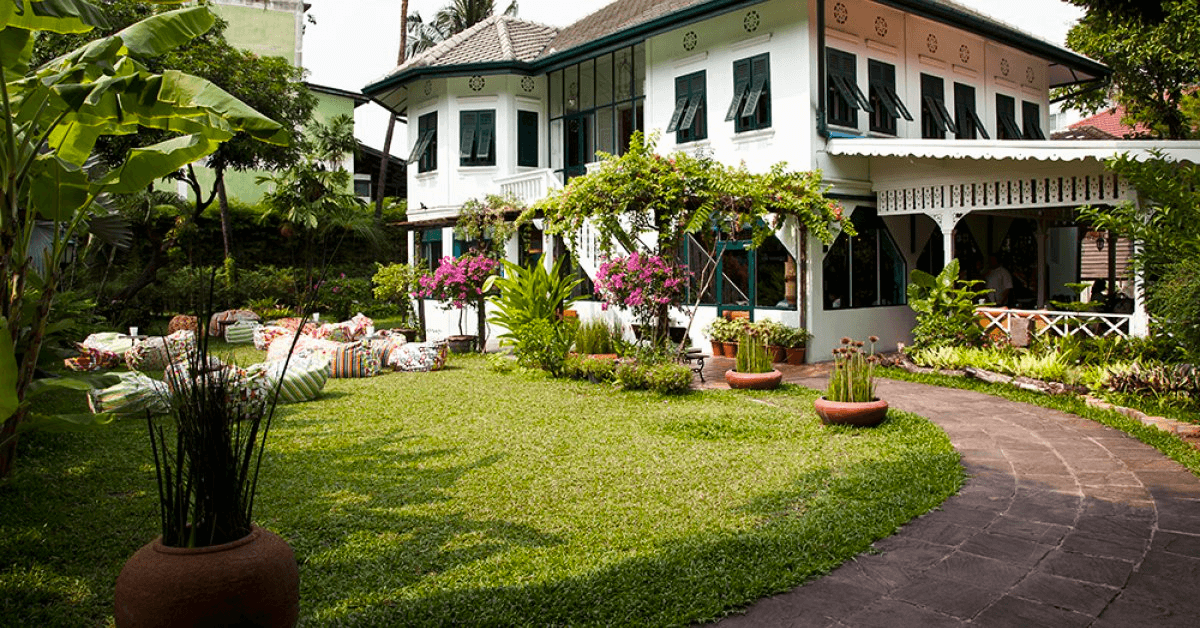 We hope you enjoyed our Bangkok restaurant recommendations, let us know if you try them out! Whether you were looking for a casual or more luxury eatery, we're sure you'll enjoy experiencing the local cuisine in some of the best Bangkok restaurants from our list.
And remember, if you want the true Bangkok foodie experience, you can book a private Bangkok food tour with us and we'll take you to all the best foodie spots in town. Contact us now for more information on how you can book your own private tour in Bangkok with us!
Get your VACATION on!
Expertly curated emails packed full of vacation inspiration, travel tips and more!