Best Beaches Near Kuala Lumpur
Best Beaches Near Kuala Lumpur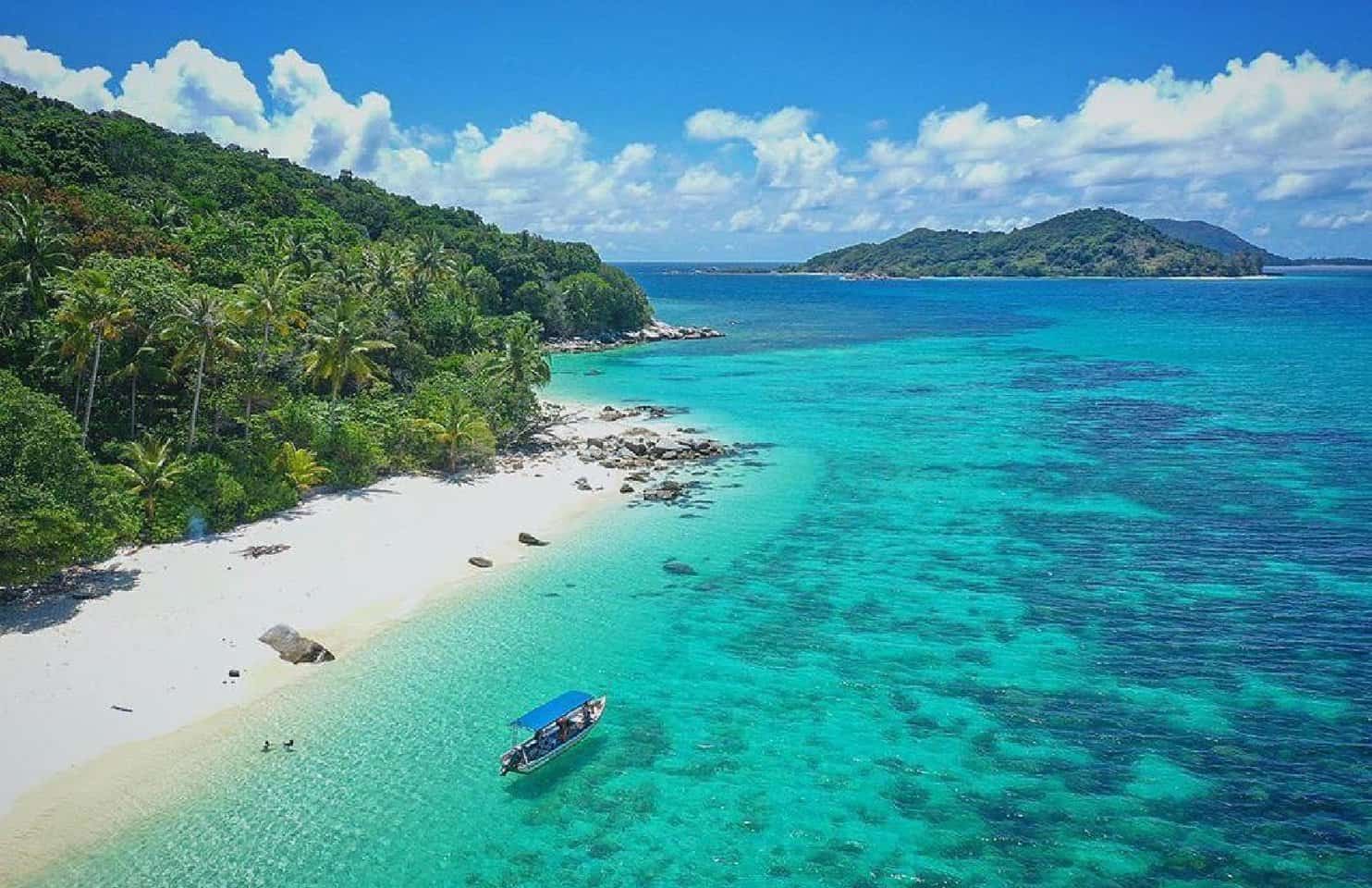 Aaaaah Kuala Lumpur, the beating heart of Malaysia! Many people love the atmosphere in this city that never sleeps, but spending a lot of time in Malaysia's capital can become overwhelming after a while: the never ending traffic jams, the pollution, the heat and the humidity, all of these things can take their toll.
And although you might absolutely adore the city, even the most die hard Kuala Lumpur fans might come to a point where they want to escape all the craziness of the city and start craving some beautiful beaches where they can put their weary feet on sand rather than steaming concrete. A place where the water is cool and the air is fresh!
Now, we know what you're thinking: "Wait, isn't Kuala Lumpur landlocked?" Well, technically it is, but fear not! Just a hop, skip, and a jump away from this lively metropolis, you'll discover your own slice of tropical paradise. Malaysia boasts a treasure trove of breathtaking beaches, and guess what? You can reach these pristine coastal wonders with a breeze from Kuala Lumpur Airport!l With countless islands dotting its shores and an extensive coastline to explore, finding your dream beach here is practically guaranteed!
And the best thing? Malaysia never gets cold. The tropical climate here means there is very little seasonal variation, so visiting a beach is a great thing to do no matter what time of year you find yourself here.
Before diving into these little getaways, we love to remind you that you are not on your own when it comes to tackling Kuala Lumpur! We are very proud to say that we were voted the number one tour operator in Malaysia and we offer some of the best private tours in Kuala Lumpur! Our guides are truly the most friendly, funny and beautiful human beings you will ever meet and they can't wait to show you around!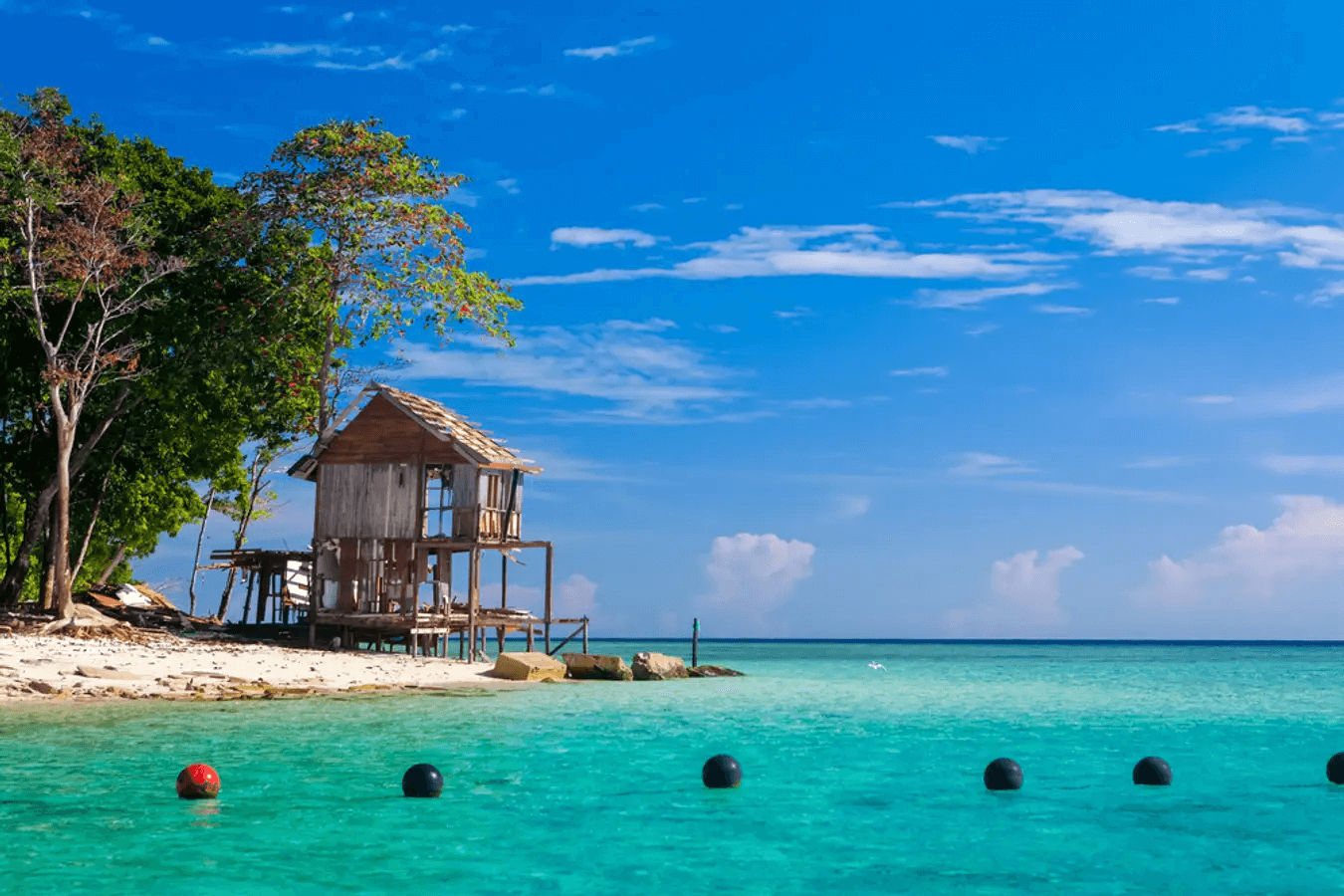 Coral Beach at Pankor Island
Let's talk about the ultimate beach getaway near Kuala Lumpur: Pangkor Island! While it's not right next door to the city, at a distance of 200 km to the north, it's widely believed to be the best choice for a beach holiday when other options are limited.
Now, Pangkor may be small, with an area of just 8 km2, but don't let its size fool you. This island is a hidden paradise that can easily rival other stunning destinations in Malaysia. With lush jungle covering most of the island, you'll find charming fishing villages dotting the ocean coastline.
How to get there
From the heart of Kuala Lumpur, it's a delightful journey of just over 200 km to reach Lumut, the nearest mainland town to Pangkor Island. But don't worry, the fun is just beginning! Hop aboard a boat, and within a mere 30 minutes, you'll find yourself at the gateway to Coral Beach. Located on the island's serene West Coast, this beachy haven might not be ideal for quick day trips, but trust us when we say that the effort it takes to get here is absolutely worth every moment.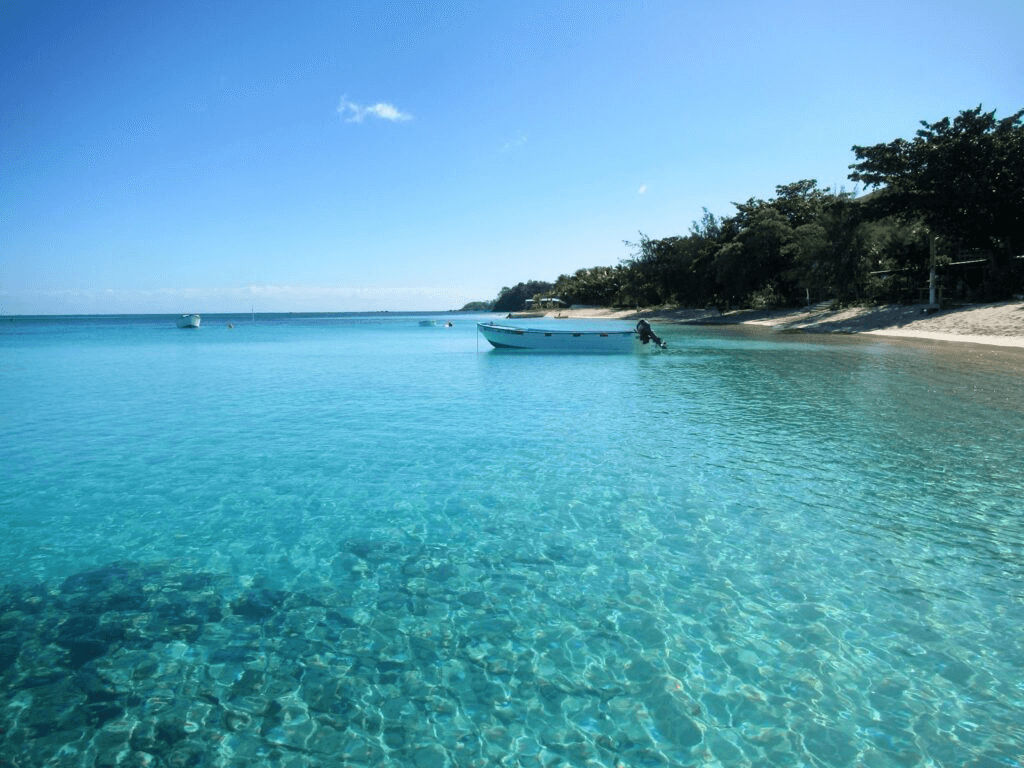 Port Dickson/ The blue lagoon - The closest beach to Kuala Lumpur
If you're searching for a beach escape that's just a stone's throw away from Kuala Lumpur, make a beeline for the Blue Lagoon in Port Dickson. It's the closest beach retreat you'll find!
Now, let's talk about the Blue Lagoon. And boy does this place lives up to its name! With its azure waters and stunning natural surroundings, it's a slice of paradise! Families with little ones especially love this spot, thanks to its shallow coastline and beautiful nature.
How to get there
Just a mere 20 km away from Kuala Lumpur, you'll find yourself in Port Dickson. But here's the thing, the real beach experience that everyone raves about is found in the mesmerizing Blue Lagoon, nestled a mere 15 km away from Port Dickson itself. To reach this beachy paradise, you can easily hop on public transport or take a short drive by car from Port Dickson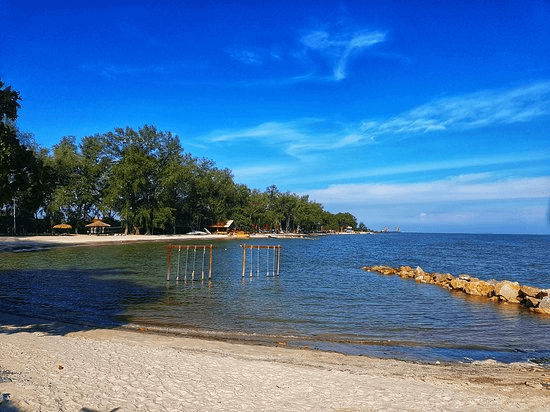 Bagan Lalang Beach
Let's dive into a beach experience that's remarkably close to Kuala Lumpur: Bagan Lalang Beach. Now, we'll be honest with you—it may not be the most picturesque beach in the area, but what it lacks in scenery, it makes up for in convenience.
Our Best Selling Tour
All-Inclusive

Kuala Lumpur Instagram Tour: Most Famous Spots

No trip to Malaysia's capital is complete without our Kuala Lumpur Instagram Tour. Jam-packed with all the famous spots, our full-day, all-inclusive Kuala Lumpur tour will show you just how incredible this city is. From the National Mosque to the "I Love KL" sign, Dataran Merdeka (Independence Square) to the Batu Caves, this tour has something for everybody. This mesmerizing city and the sights you'll see are sure to make you the envy of all your Instagram followers! Your fun and knowledgeable tour guide will make this KL tour one you'll never forget.
Here's the deal: if you're craving a quick taste of the beach life without venturing too far from the city, Bagan Lalang Beach is the place to be. Now, when it comes to activities, Bagan Lalang may not offer sparkling clear waters or pristine white sands like some of the other nearby beaches, but fear not! It still makes for a refreshing spot to take a dip and cool off. Splash around in the water and let the beach vibes wash over you.
And let's not forget about the food! Being so close to Kuala Lumpur has its perks, and one of them is the abundance of fantastic restaurants that line the shores of Bagan Lalang Beach.
How to get there
Located a mere 70 km from central Kuala Lumpur, it's incredibly accessible, especially for those flying in or out of Kuala Lumpur International Airport. You can reach this sandy haven with just a little over an hour's drive from the city.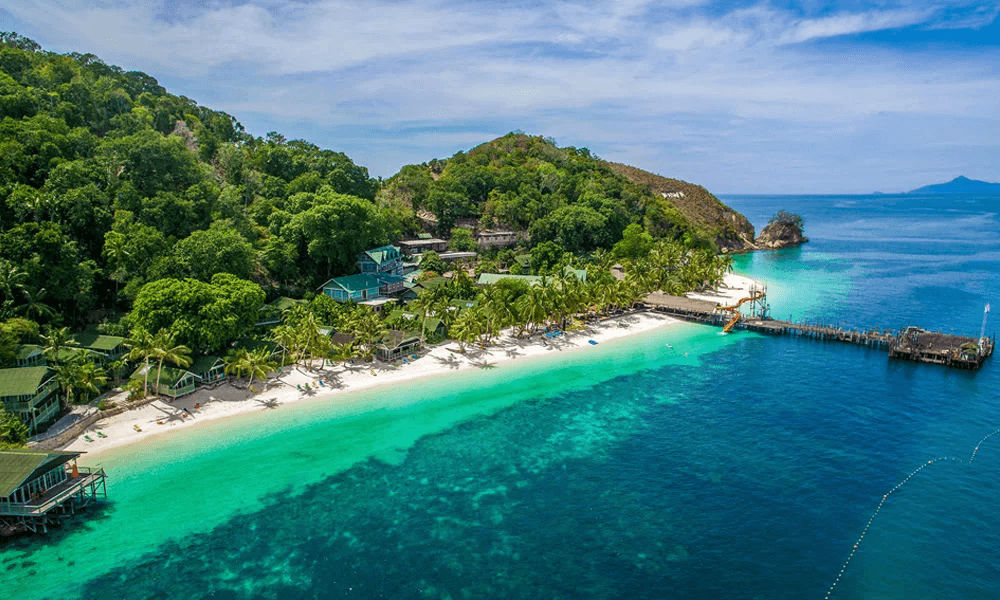 Rawa Island beach
If you're looking for the ultimate tropical paradise, this is one of the best beaches near Kuala Lumpur to consider. White sand, perfect palm trees, and crystal-clear turquoise water await those who make the journey to this unspoiled beach island.
Excellent water clarity and a coral reef just offshore make this a wonderful destination for snorkeling and scuba diving! While the western side of the island is just one big beach, the eastern side is made up of rocky cliffs that are great destinations for climbing. As you explore, you'll get incredible views over the ocean and the jungles in the interior of this tiny island, so this is one of the best beaches near Kuala Lumpur to explore if you're a fan of outdoor adventure.
How to get there
Rawa Island Beach is located close to Tioman Island, so you'll need to embark on a four-hour car ride to Mersing first. From there, hop on a boat and enjoy a scenic 20-minute ride to the island. Since it does require some travel time, it's best to plan for a longer trip to fully soak up the island's beauty.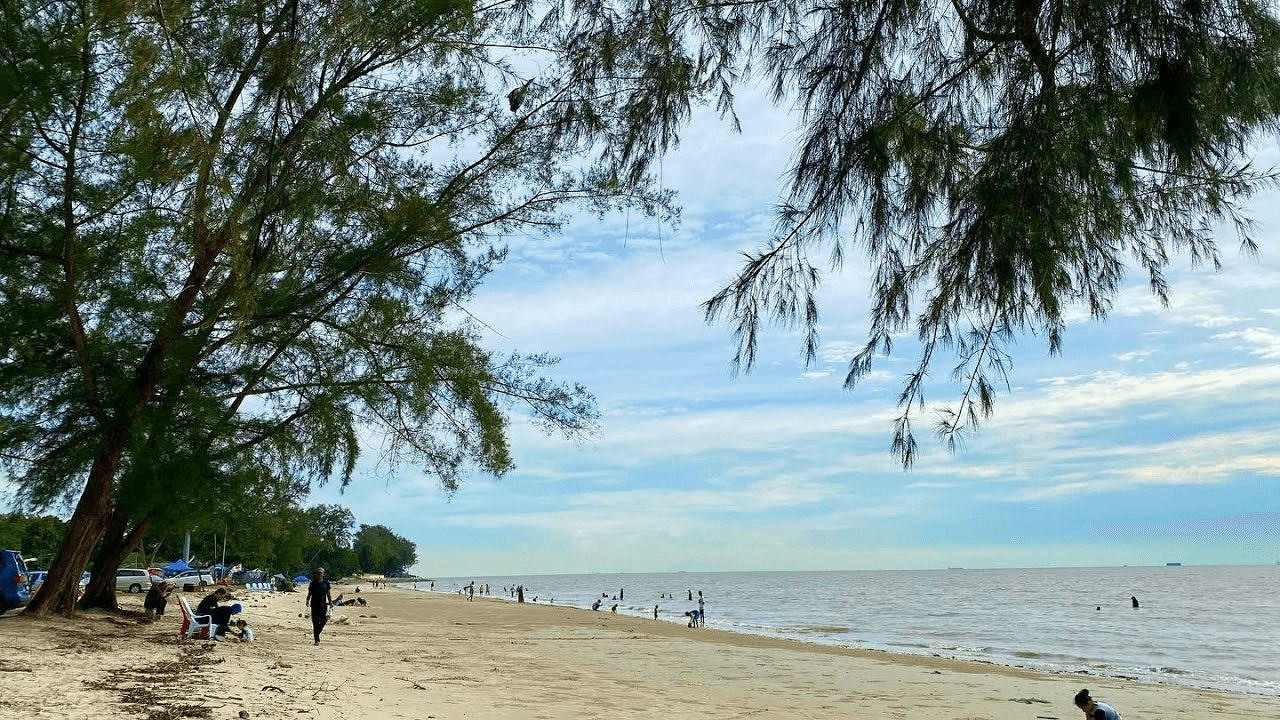 Morib beach
If you're in the mood for a quick day trip to the beach, this is the perfect destination for you! Morib Beach may not be the largest stretch of sand you'll come across, but that doesn't matter because what it lacks in size, it makes up for in other things. It packs a punch when it comes to fun and relaxation.
One of the highlights of Morib Beach is the variety of activities it offers. Grab your rollerblades and glide along the beach. And if you're up for some high-flying fun, bring along a kite and watch it soar against the clear blue sky. These simple joys are perfect for a laid-back day by the seaside.
How to get there
Morob beach is very easy to reach as it is just 64 kilometers south of Kuala Lumpur.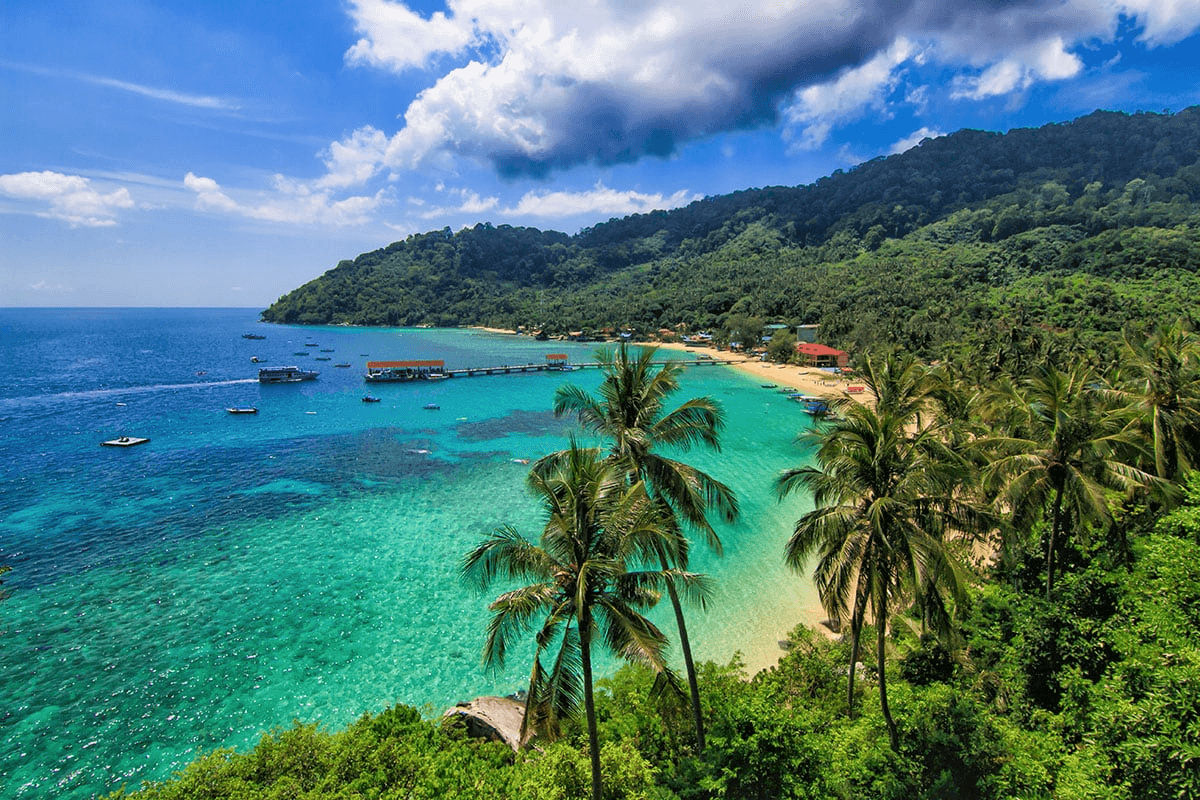 Paya beach at Tioman island
Prepare for a beach adventure like no other, because Tioman Island is about to sweep you off your feet! This tropical paradise boasts some of the most breathtaking beaches you'll ever lay your eyes on, making it an absolute must-visit for any beach lover!
The island has some incredible activities to offer. With its white coral reefs, Tioman Island is a haven for scuba diving enthusiasts as it has a stunning marine life! Don't worry if you're new to scuba diving—there are experts ready to guide you and help you get certified.
And of course, we can't forget about the beaches themselves such as Paya Beach, the island's famous hotspot. For a more serene escape, venture to the peaceful village of Mukut, where you'll discover a hidden gem of a beach, perfect for unwinding.
For a unique experience, make sure to visit Nipah Beach at night! Here you can witness the mesmerizing natural phenomenon of phosphorescent seaweed illuminating the water! Or head to Monkey Beach, where cheeky local monkeys may make an appearance!
For the adventurous souls, Tioman Island offers many hiking trails! Whether you're up for a challenging ten-hour trek to the summit of Gunung Kajang or prefer to explore the more leisurely trails around Air Batang, there's a hiking adventure suited for everyone.
How to get there
Tioman Island may not be super close to Kuala Lumpur, but it's worth every mile. Embark on a scenic drive of about four hours from the city to Mersing, where your island adventure truly begins. Then hop aboard a 2 hours ferry across the crystal-clear waters of the South China Sea, finally arriving at the enchanting Kampung Tekek ferry terminal on Tioman Island.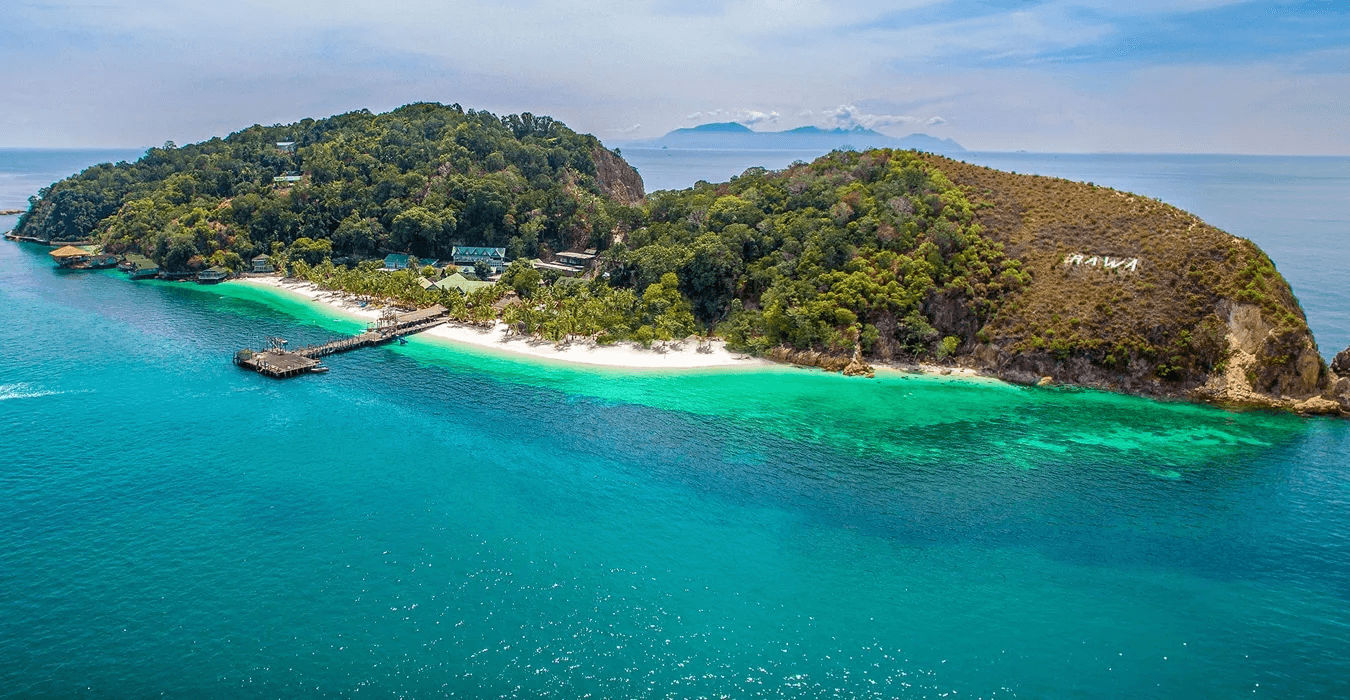 Conclusion
So if you are looking to escape the city for a day or even a long weekend, you now know what your options are after reading this blogpost!
Happy we could help! If you make it back to the city and just thinking about the heavy traffic makes you stressed out again, know that we offer tours in Kuala Lumpur that include a driver that will happily take you around town! Our tours are all-inclusive so you don't need to worry about anything!
Have an amazing mini break!
Get your VACATION on!
Expertly curated emails packed full of vacation inspiration, travel tips and more!