Best time to visit Kuala Lumpur [2023]
Best time to visit Kuala Lumpur [2023]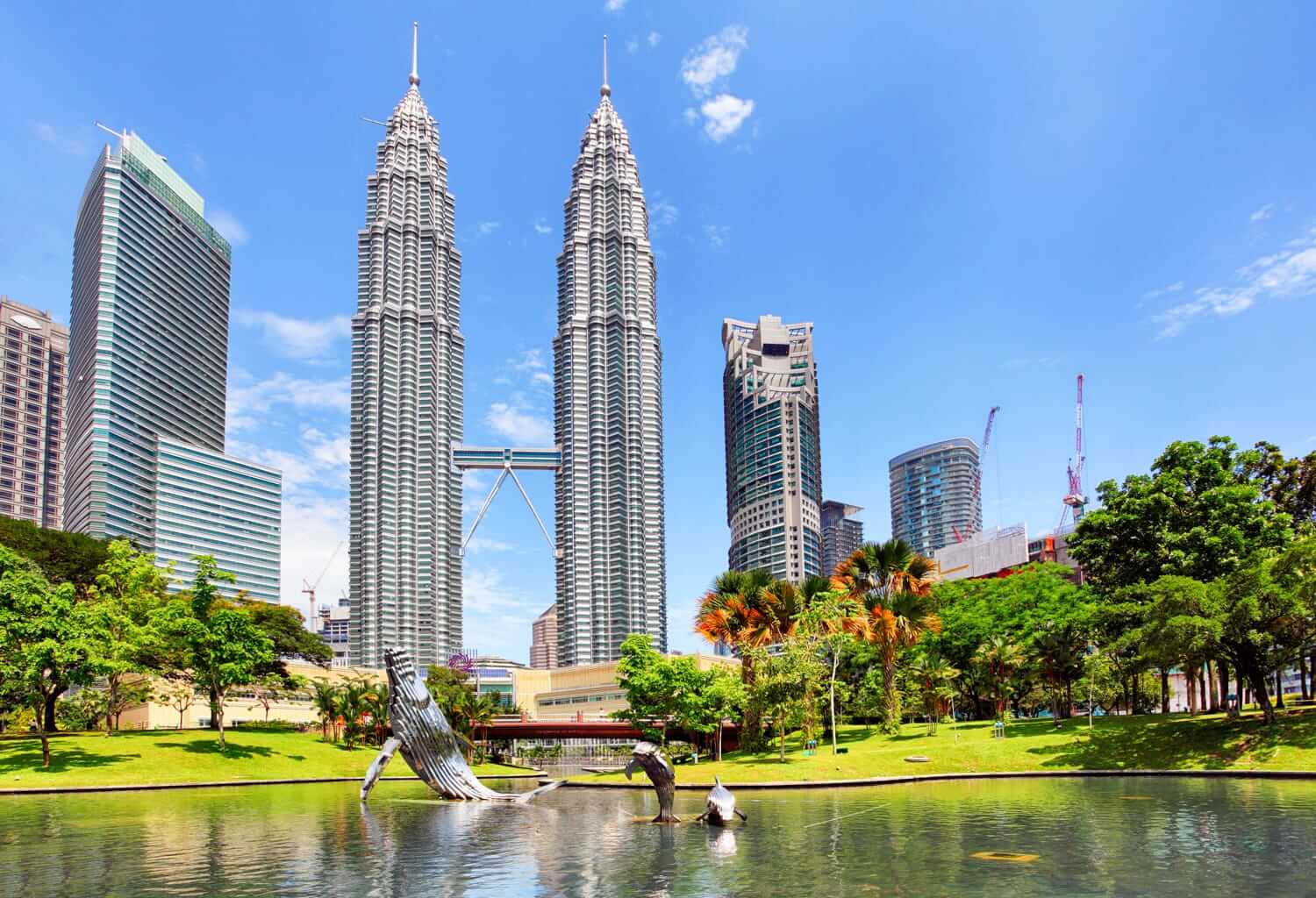 Being a city near the equator, the weather in Kuala Lumpur is fairly stable throughout the year, staying tropical, hot and humid in general. This means Malaysia's capital city is ideal for visits all year round. The average temperature is 27-28°C, and the average humidity is also quite high. As this is a tropical climate, KL does experience occasional rainfall, the intensity of which varies throughout the year - the best time to visit Kuala Lumpur depends on the things you're planning on doing, whether that's taking some amazing tours in Kuala Lumpur or just chilling out in your hotel!
Our Best Selling Tour
All-Inclusive
As it's shielded by mountains on several sides, Kuala Lumpur is relatively cooler than most other places in Malaysia (although, depending where you're coming from it's still relatively warm!). It may get a little chilly after heavy rain, but the city is one of the least affected states by monsoon winds coming from the east or west, again making it the perfect escape whatever time of year you decide to visit!
Plus, you'll love the fact that in the event of a 'bad weather' day, it probably won't even affect your explorations of the city. With covered walkways, lots of entertainment complexes and public transport providing shelter, the modern city of KL is very well equipped for whatever the weather may bring! The benefits of Kuala Lumpur means that for some, there is no 'best season' to visit.
However, if you do want to try and guarantee some sunshine during your visit to Malaysia's capital or if you'd like to avoid the hottest temperatures, we've got you covered! Here's everything you need to know about the seasons, and the best time to visit Kuala Lumpur for any trip.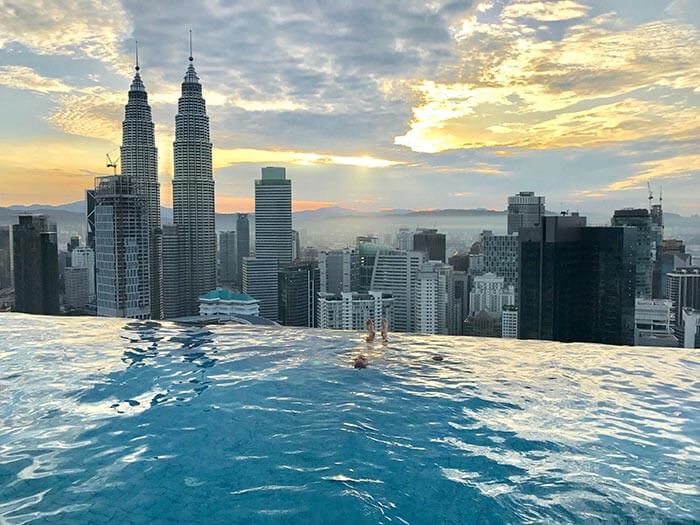 Overview
Coldest months: November - January
Rainiest month: November
Driest month: June
Hottest month: March
3 main seasons: Summer (March - September), Winter (January - February) & Monsoon (October - January & March - April)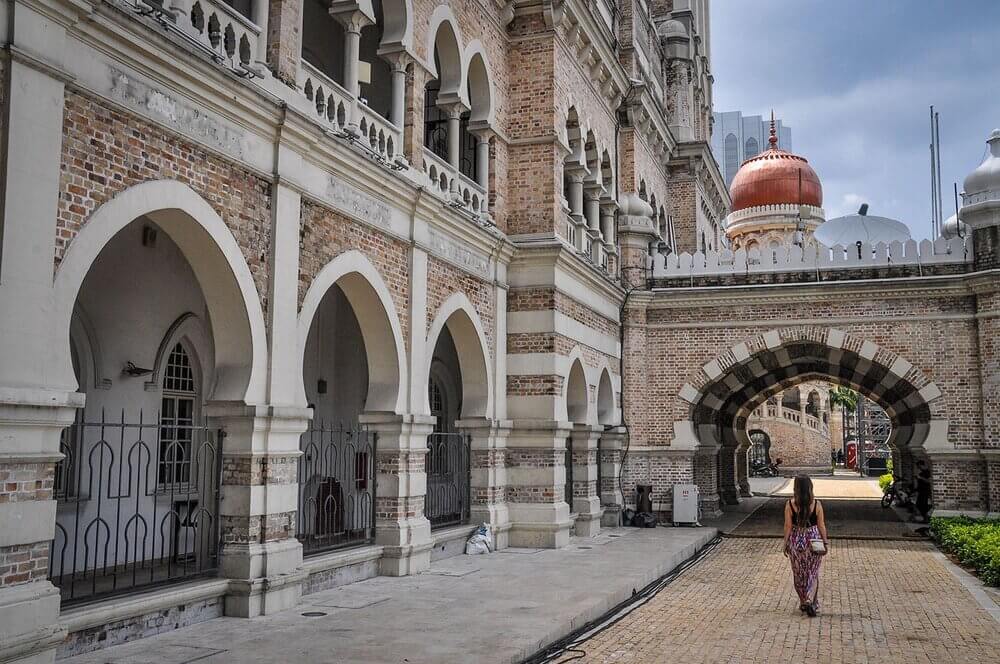 Summer season in Kuala Lumpur
The summer season in Kuala Lumpur is from March to September. You can expect the weather to be very humid with temperatures hovering around 28°C. However, the months of April and May are likely to be slightly cooler (but still humid) - this is the ideal climate for tourists who are keen to get out and about on foot, although there is also a higher chance of showers! For a lot of people, the summer season is the best time to visit Kuala Lumpur due to the overall low chance of rain.
If you're planning to visit KL during this season, remember your sun protection gear! Sunscreen, sunglasses, a hat and a light sarong to cover yourself are all essential items on your packing list. Also, remember your comfy shoes, a pair you don't mind walking long distances in. Summer is a great time to explore Kuala Lumpur on foot but you don't want to get caught out by some nasty blisters! As there's still some chance you'll get caught in shower, packing a lightweight rain jacket is also a good idea.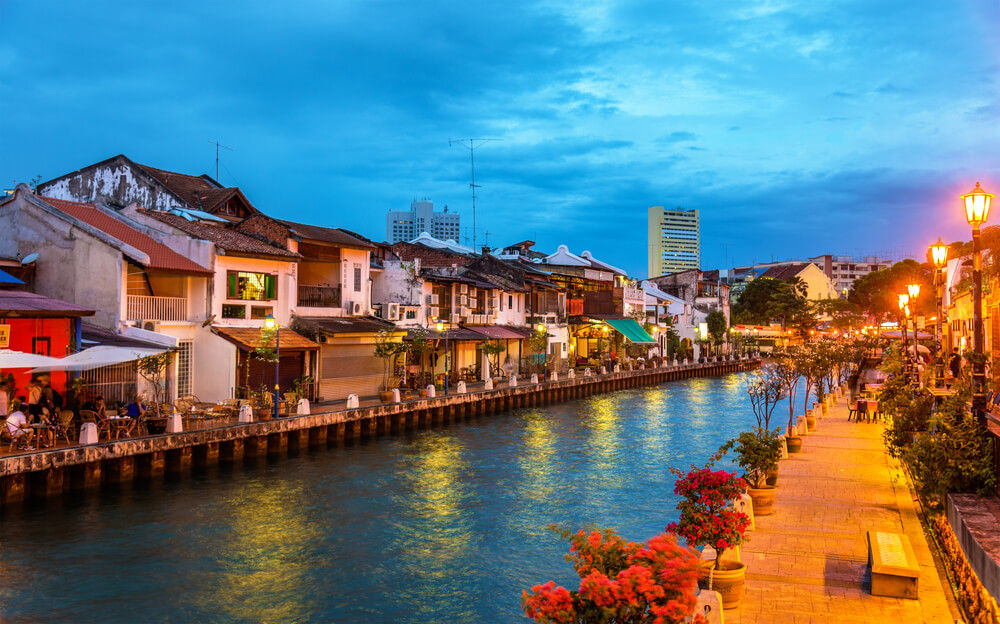 Best things to do in Kuala Lumpur during the summer season:
Check out the many events that are held during this season, including the Rainforest World Music Festival and Malaysia's Independence Day
Go on a day tour to Malacca
Explore the Kampung Baru neighborhood for your fix of history and culture
Walk the hanging bridges of KL Forest Eco Park
Eat your weight in street food!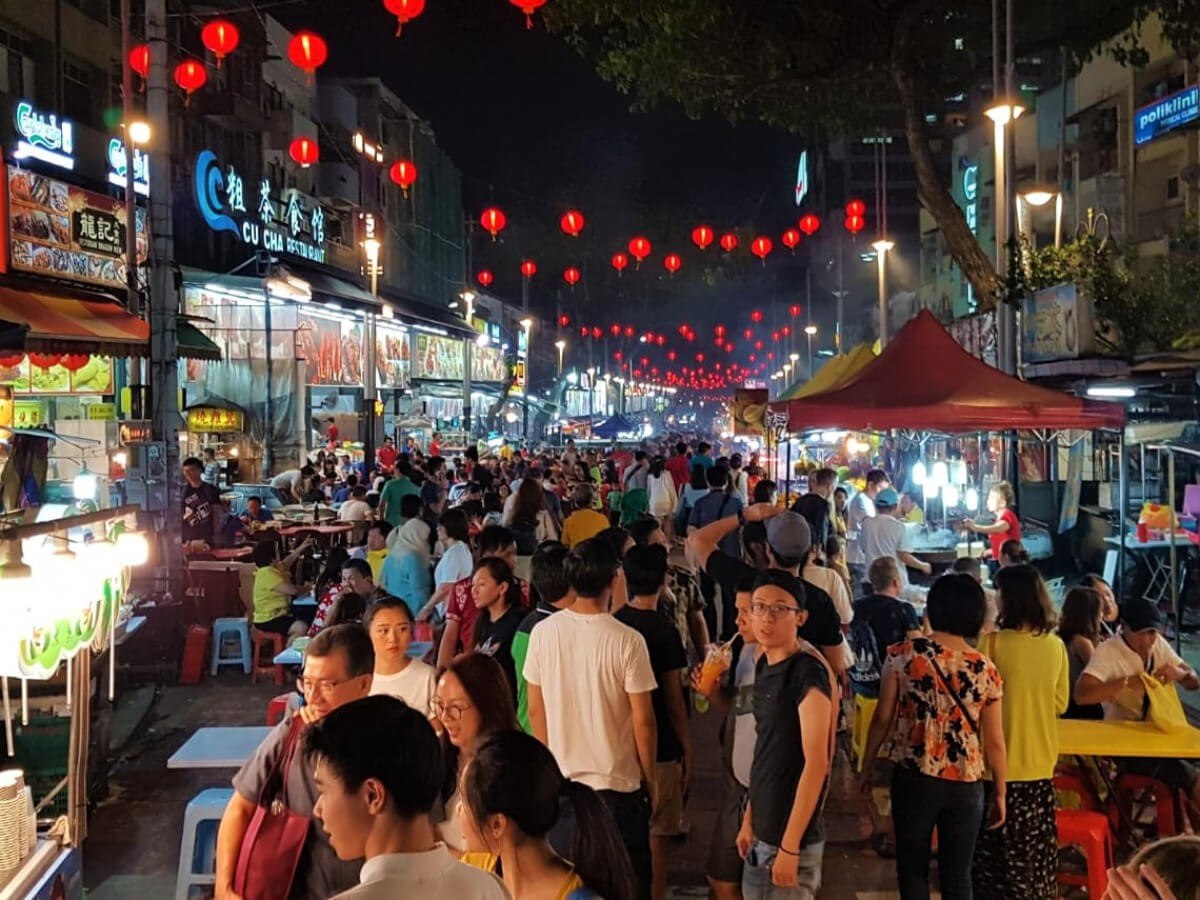 Monsoon season in Kuala Lumpur
Even in monsoon seasons in Kuala Lumpur, rainfall is still quite unpredictable. Kuala Lumpur witnesses not one, but two monsoon seasons - one known as east monsoons and the other known as west monsoons. The eastern monsoons hit the city during the months of October through to January, while western monsoons hit the city during the months of March and April. It goes without saying that the monsoon season isn't a great time to visit Kuala Lumpur - unless you want to get rained on!
The eastern monsoons are lighter showers which happen on and off, while western monsoons are heavier bringing the most amount of rain. March and April are also some of the most humid months in the city, making them the 'main' monsoon season of Kuala Lumpur. The climate in Kuala Lumpur is quite humid overall, and showers are always possible, but if you do encounter one it's not likely that it will ruin your day - you might even enjoy it!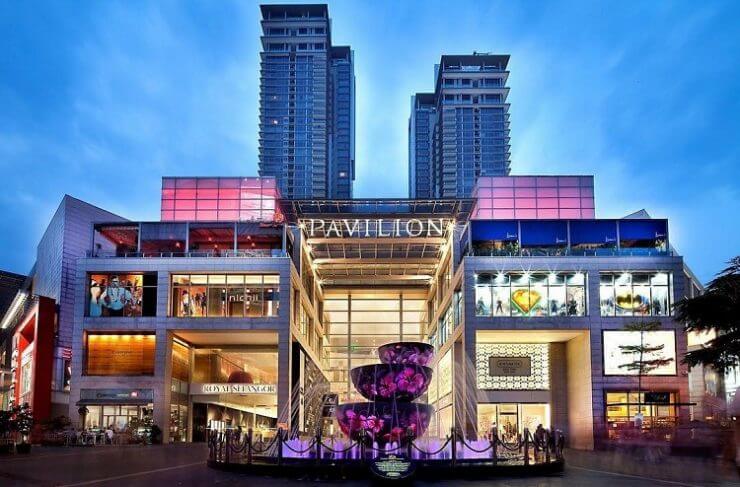 Best things to do in KL during the monsoon season:
Shop til you drop at one of the many designer shopping malls
Indulge in a relaxing spa day
Hit the theme parks!
Visit the KLCC Aquarium
Check out the museums
Take part in a traditional cooking class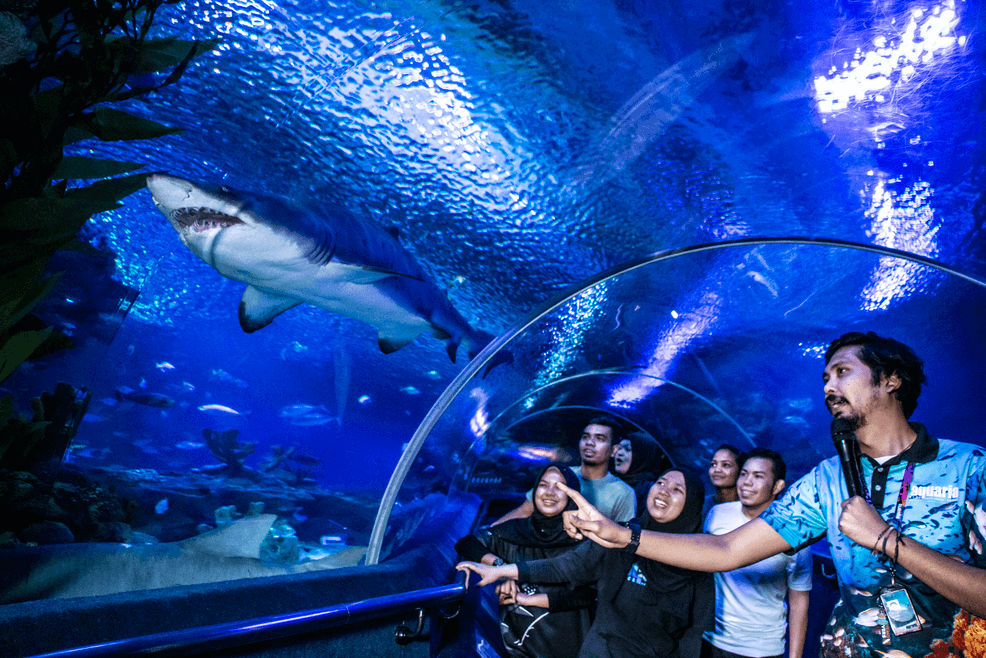 Our Top Trending Tours
All-Inclusive

Kuala Lumpur By Night: A Magical Light Experience

All-Inclusive

Kuala Lumpur Fairy Firefly And Monkey Hill Tour

All-Inclusive

Kuala Lumpur Night Delight Local Food Tour
Winter season in Kuala Lumpur (January - February)
The winter season in Kuala Lumpur is still a far cry from the cold winters you can expect elsewhere in the world. With temperatures in the day hovering in the mid twenties and dropping to a (still mild) 23°C at night, the 'winter' in KL is actually still pleasantly warm. Some say it's the best time to visit Kuala Lumpur as tourists can enjoy cooler temperatures which make spending long days exploring a little easier. However, if it's a hot sunny vacay you're after this might not be your best bet.
One of the benefits of visiting KL in the winter is that it's likely to be less busy with other tourists. The sun may not shine all day long but you can enjoy all of the most popular attractions with more time and space to yourself. Also, even when it rains in Kuala Lumpur, it doesn't usually last all day. An insider's tip for you - rain usually falls during the late afternoon and evenings during winter, so plan to spend your mornings at the beach then fill your afternoons and evenings with all the fun indoor activities KL has on offer!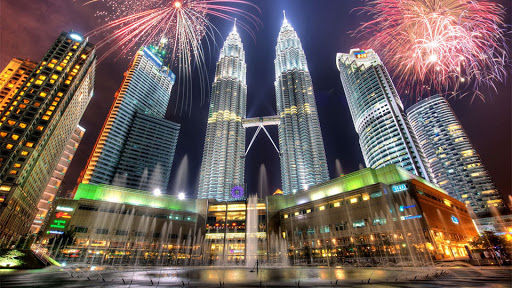 Best things to do in KL during the winter season:
Take a trip up the Petronas Twin Towers
Explore the city on foot
Try all of the up and coming foodie spots
Discover the local markets
Wander through ChinaTown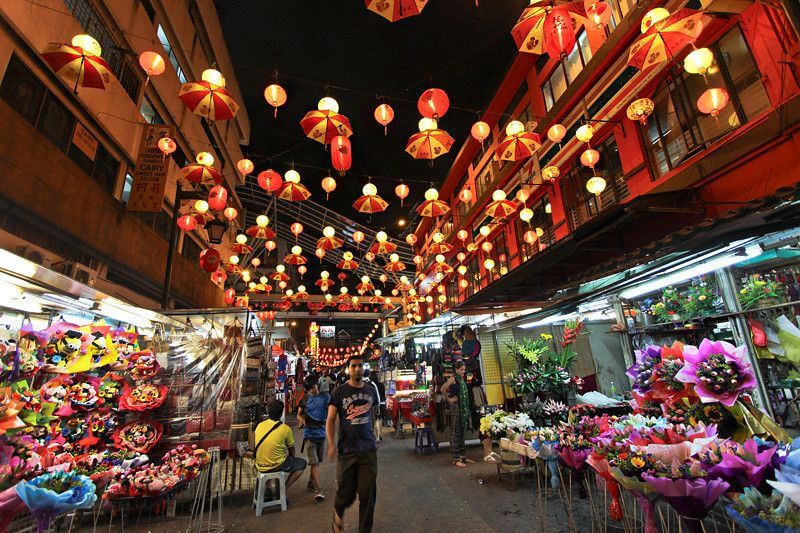 Conclusion
In conclusion, whatever time of year you decide to go to Kuala Lumpur, you're going to have a great time. For the most settled weather in Kuala Lumpur, May to July is probably the best, as the entire city goes through a dry spell, resulting in blue skies and warm temperatures. But really, you can't go wrong! So, what are you waiting for? Go ahead and start planning! For help, advice and the best tours in the city, check out our Malaysia tours now!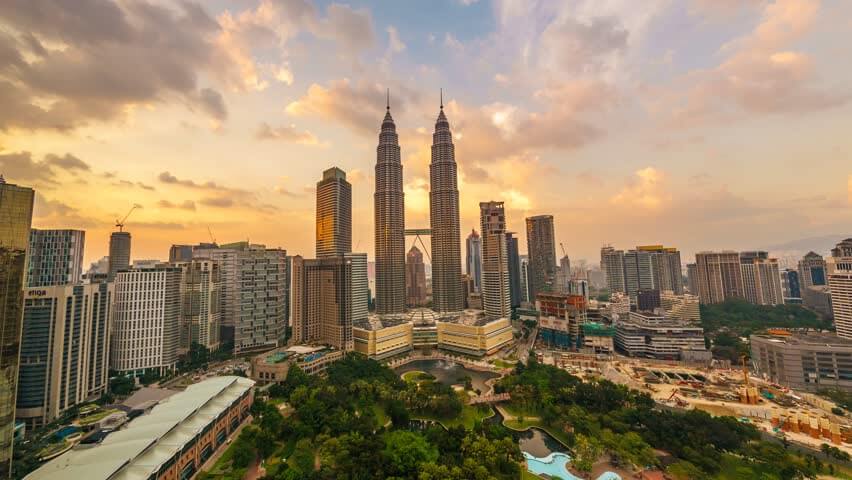 Get your VACATION on!
Expertly curated emails packed full of vacation inspiration, travel tips and more!