The Best Beaches in Malaysia [2023 with photos]
The Best Beaches in Malaysia [2023 with photos]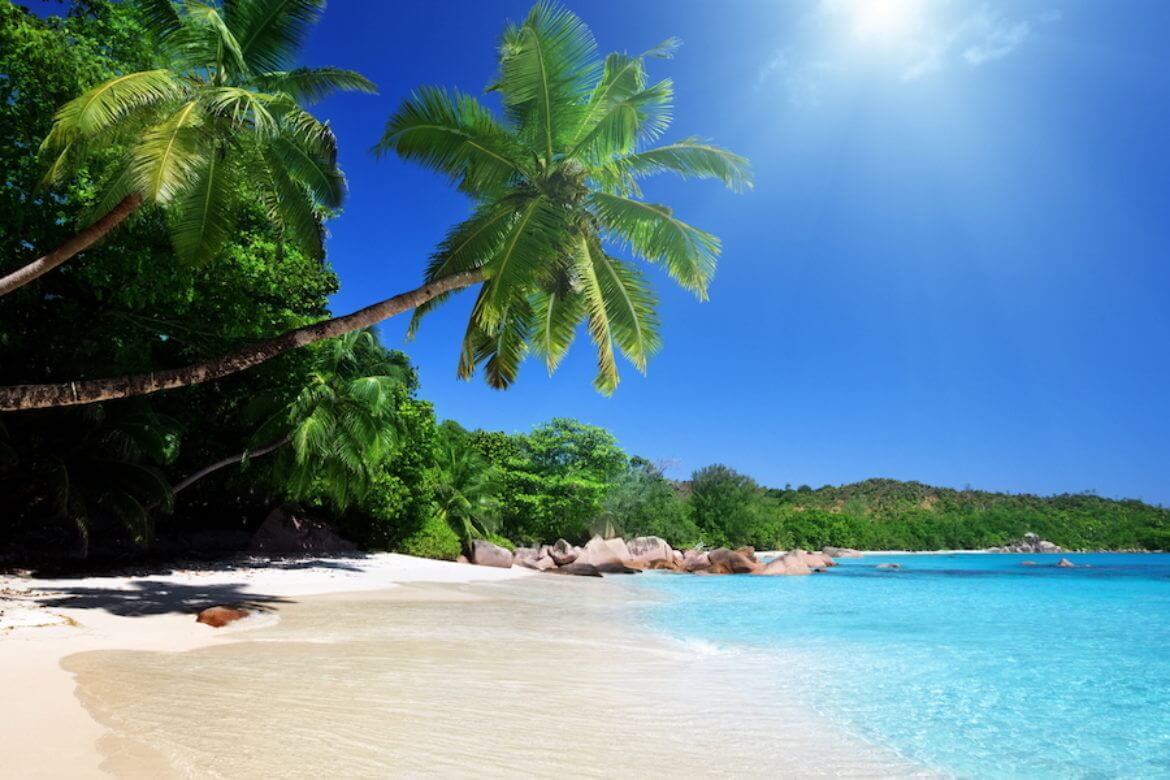 Malaysia might not be the first place you think of when it comes to planning a beach holiday, but we're here to tell you that it should be! As Malaysia comprises a whopping 878 islands and archipelagos, exceptional beaches are actually everywhere - it's difficult to decide which Malaysia Beaches to visit as you couldn't possibly fit them all in to one trip!
While some beachy areas are more well-known and therefore a little more crowded (like Langkawi and Penang), there are also tons of other spots where you're pretty much guaranteed to have the place to yourselves! Perfect for honeymooners who fancy some alone time on one of our tours in Kuala Lumpur.
Our Top Trending Tours
All-Inclusive

Malacca Instagram Tour: Most Famous Spots
As you know, we love Southeast Asia, and we think these beaches in Malaysia are some of the best in the entire world! So whether you're planning on spending a long time in Malaysia, or are simply stopping off on your way from
Singapore
to
Bangkok
, definitely make sure you make the time to check out a few of the best beaches in Malaysia, idyllic slices of paradise.
Turtle Beach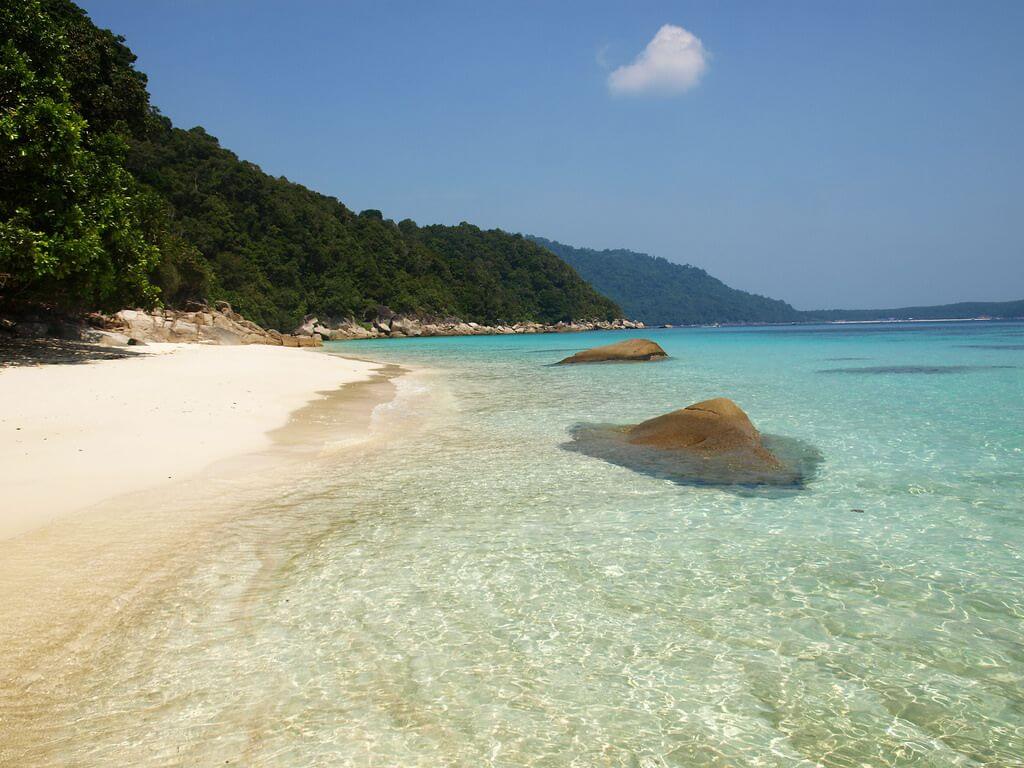 As the name suggests, this is definitely one of the beaches in Malaysia you should head to if you want to tick swimming with wild turtles off you bucket list! A great spot for both diving and snorkeling, you'll see heaps of marine life here - you might even be joined by some reef sharks (don't worry, it's totally safe)!
Even if diving and snorkeling aren't really your thing, you can easily spend a whole day here soaking in the sun and enjoying the ultimate relaxation Malaysia beach vacations are amazing for. The lush green forests and crystal clear waters mean you won't have a bad view either!
Where: Perhentian Besar
Stay: The Barat Perhentian - The Barat Perhentian Resort is a newly refurbished 71 room beachfront resort offering relaxing stays with free WiFi access. The chalet houses a great restaurant and a diving centre for all of your water activity needs.
Coral Beach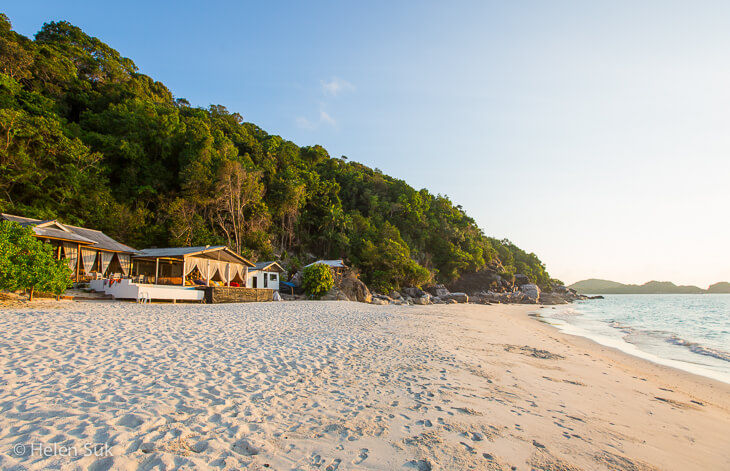 Another popular dive site, you'll also find tropical fish aplenty here! The perfect spot for a romantic getaway to enjoy some fun activities together and plenty of delicious local food!
Pulau Redang is a small island in Kuala Nerus District, surrounded by a crystal clear ocean. You can fly directly to the island from Kuala Lumpur and Singapore, or there are regular boat taxis from Merang Jetty.
Where: Redang Island
Stay: Redang Island Resort – Redang Island Resort offers standalone chalets that overlook the surrounding sea and rain forest. The resort has an outdoor pool, spa and free Wi-Fi. Guests can laze on the private beach area, enjoy relaxing body treatments at the spa or simply enjoy the beauty of the island.
Kapas Island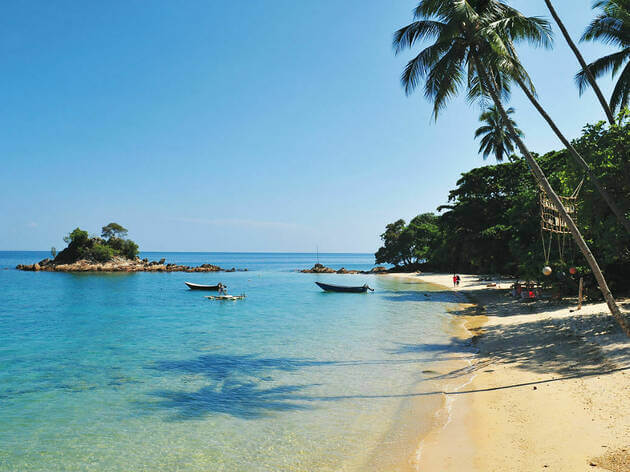 This is one of the most beautiful beaches in Malaysia, and you'll feel like you're in a scene from a postcard! Snooze on the beach shaded by the many coconut trees (watch out for falling coconuts) or indulge in some adrenaline-pumping water sports, tearing up those turquoise waters!
One of the most beautiful and relaxing islands in Malaysia, this is a MUST for anyone planning a solo trip in the country. While there's not all that much on the island besides a few resorts and restaurants, it's an island escape like no other.
Our Best Selling Tour
All-Inclusive

Kuala Lumpur Instagram Tour: Most Famous Spots

No trip to Malaysia's capital is complete without our Kuala Lumpur Instagram Tour. Jam-packed with all the famous spots, our full-day, all-inclusive Kuala Lumpur tour will show you just how incredible this city is. From the National Mosque to the "I Love KL" sign, Dataran Merdeka (Independence Square) to the Batu Caves, this tour has something for everybody. This mesmerizing city and the sights you'll see are sure to make you the envy of all your Instagram followers! Your fun and knowledgeable tour guide will make this KL tour one you'll never forget.
Where: Coast of Marang
Stay: Gem Island Resort & Spa - by far the nicest and most comfortable way to spend your holiday on Pulau Kapas is at the Gem Island Resort & Spa. While it is technically a 10 minute boat ride off of Kapas Island, it's home to some of the best snorkeling on the island, relaxing beaches, and delicious food!
Monkey Bay Beach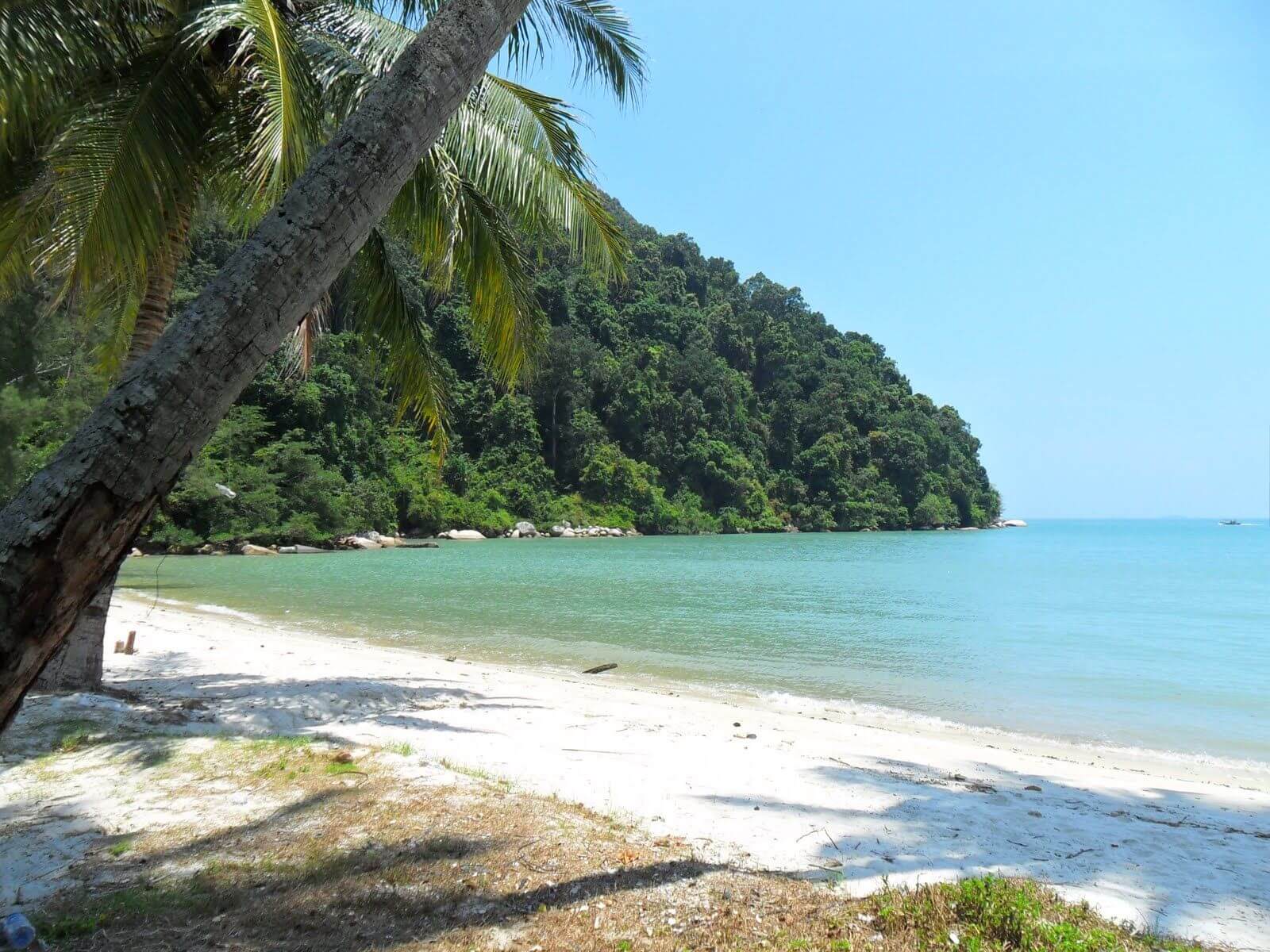 Located on the west coast of Tioman Island (Pulau Tioman), Monkey Bay is so remote it can only be accessed by boat or via a jungle trail. It's a small Malaysian beach paradise inhabited by (the clue is in the name) lots of monkeys!
This sweeping bay has a beautiful beach with calm waters and lush rain forest surroundings. It's one of the most popular snorkeling stops on round-island tours by speedboat from any village, but visitors can also hike there in an hour from Salang - undoubtedly one of the top beaches in Malaysia.
Where: Tioman Island
Stay: Tunamaya Beach & Spa Resort - Featuring modern villas with balconies, the resort offers snorkeling activities and a spa. The air-conditioned villas come equipped with everything you'll need for a comfortable stay and full-length windows lead out to a balcony overlooking the beach or rain forest.
Pantai Cenang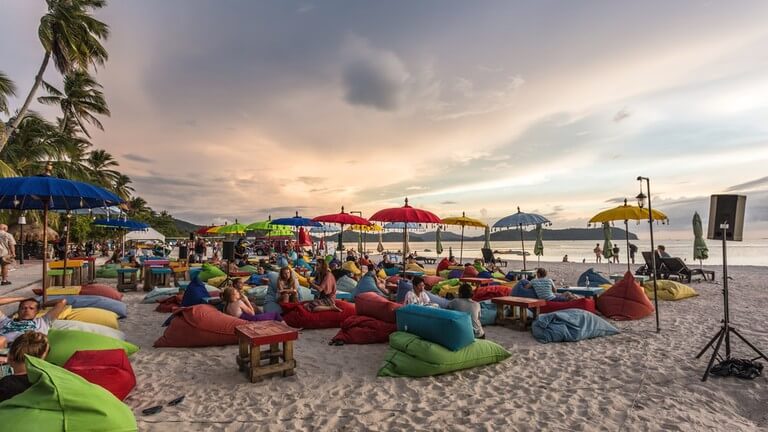 One of the busiest and most famous Malaysia beach holiday destinations in breathtaking Langkawi, Pantai Cenang not only offers a classic beach experience, but also fantastic nightlife, eateries and the chance to meet lots of interesting travelers passing through.
Watch stunning sunsets from this beach with a beer in hand, and take in a slice of paradise. The water is ideal for swimming, and the white sand is unbelievably soft - the best place to base yourself while exploring Langkawi!
Where: Langkawi
Stay: The Frangipani Langkawi Resort & Spa - Boasting a private beach and a seaside pool, The Frangipani Langkawi Resort & Spa offers relaxing stays in a spacious resort with free WiFi. This beachfront resort features extensive wellness facilities and outdoor activities for all of your vacation needs!
Batu Ferringhi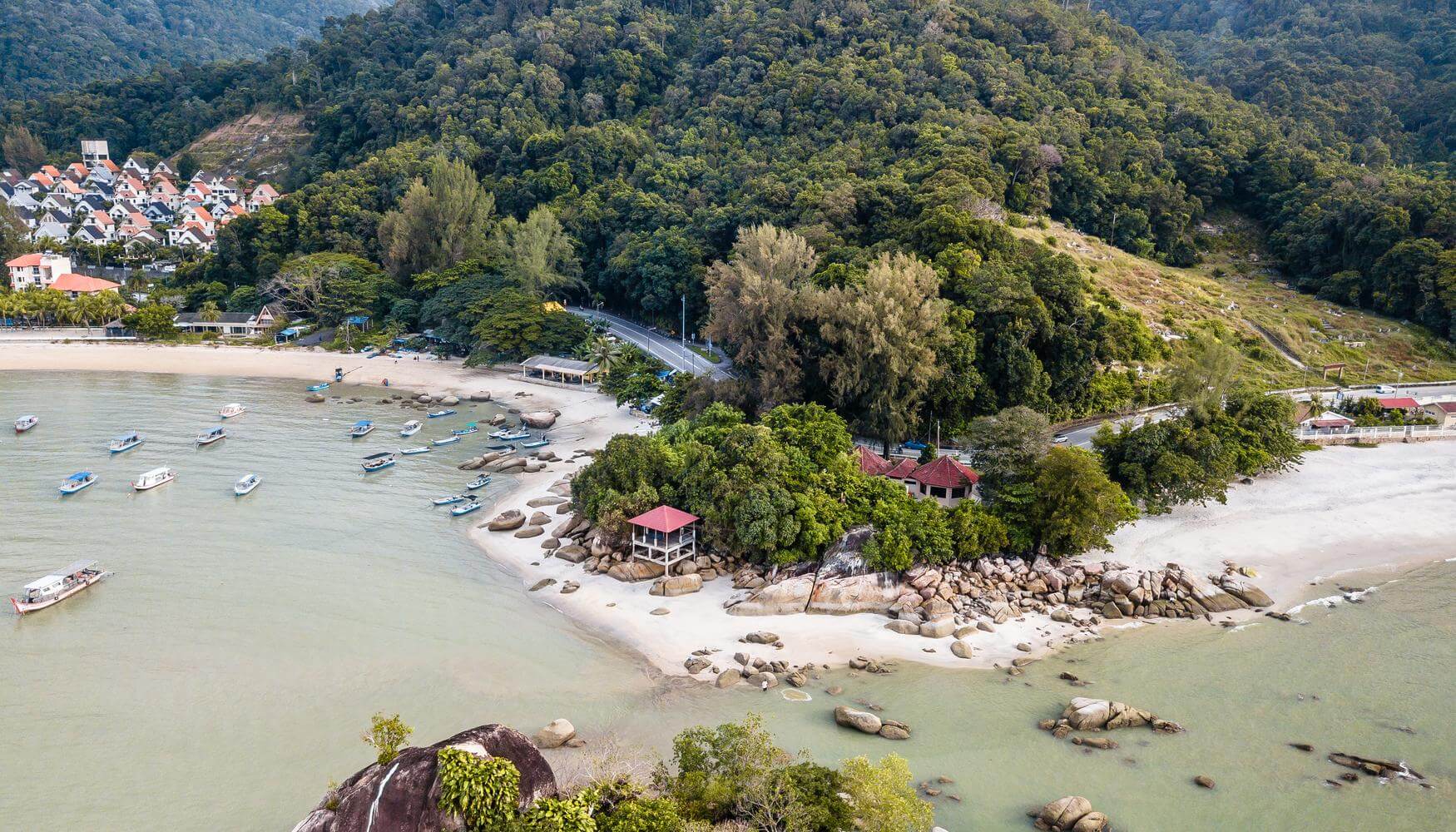 Located on the major Malaysian island of Penang, Batu Ferringhi is a bucket list beach in Malaysia for travelers who love water sports, particularly parasailing. Endless restaurants and shops are at your fingertips at this popular beach location.
Witness some of the best sunsets you've ever laid eyes on and enjoy water sports like jet skiing for a fraction of the price you would pay in other countries. This one of a kind beach is a must if you're planning a trip to Malaysia, you won't be disappointed!
Where: Penang
Stay: Golden Sands Resort by Shangri-La - This large resort has so much to offer, including 3 outdoor pools, a mini water park, 2 slides and 1 whirlpool in beautifully landscaped grounds. It even offers a complimentary 2-way shuttle to UNESCO site, Georgetown.
It's also within walking distance of Batu Ferringi's night market and only a 20-minute drive from central Georgetown and close to Penang International Airport. You'll want for nothing at this beautiful resort surrounded by tropical greenery.
Get your VACATION on!
Expertly curated emails packed full of vacation inspiration, travel tips and more!