Top 15 Day Tours You Need To Take In Southeast Asia
Top 15 Day Tours You Need To Take In Southeast Asia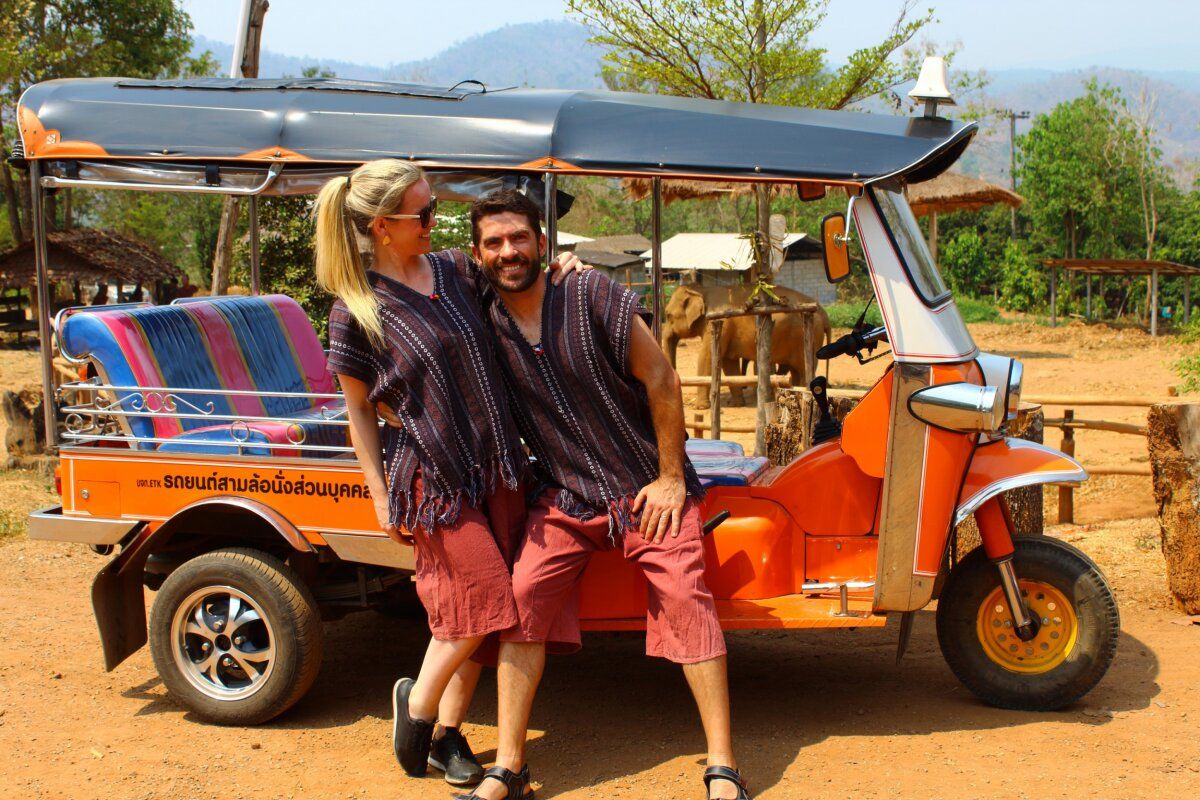 So, you're planning a trip to Southeast Asia once all the madness is over? Great choice! Southeast Asia is such a fascinating part of the world, and it has SO much to offer. Each country within Southeast Asia has its own culture and traditions to explore.
One great way to see as much as possible and avoid missing out on amazing experiences is to take day tours. This way, you can choose exactly what you want to see that day and let the tour operator take care of all the logistics, which can be difficult and time-consuming to tackle yourself.
Our Best Selling Tour
All-Inclusive

Phi Phi Islands Instagram Tour (Private Speedboat)

There really is no other place quite like the Phi Phi Islands. On our unique Phi Phi Islands Instagram Tour, you get to explore these stunning islands on your very own private speedboat. Talk about luxury! Our all-inclusive Phi Phi Islands day tour is one of our most popular tours in Krabi and
Plus, you'll get to meet a great local tour guide who will share their exceptional local knowledge with you! Day tours are an amazing way to make your travel experience less stressful and more authentic - a win-win.
Here are my top 15-day tours I think you should definitely take if you find yourself in Southeast Asia. You won't be disappointed!
1. Bali Instagram Tour: The Most Famous Spots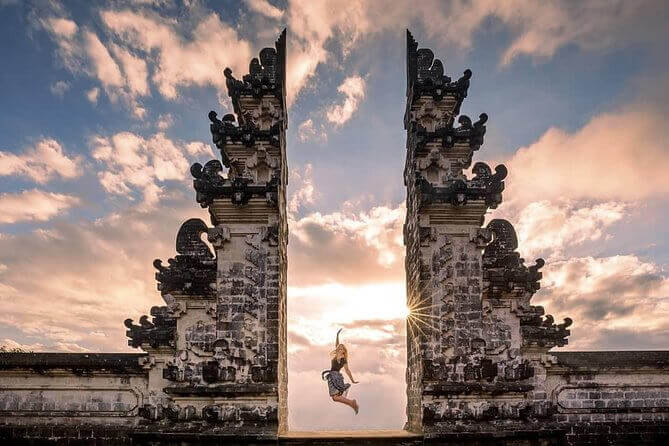 The original Bali Instagram Tour will take you to all of the most well-known insta-worthy spots on the beautiful island of Bali. You will be chauffeured around in one of our comfy air-conditioned ForeverVacation cars by one of our amazing team of local tour guides who make it their mission for you to have a fun day!
Recreate all of the stunning shots you will have seen on social media at all the famous spots, including Lempuyang Temple, Mount Agung, Tirta Gangga, Tegalalang Rice Terraces, the Ubud Jungle Swing and more!
There will be no need to worry about getting lost, waiting for other people, paying entrance fees, or buying lunch.
We've got you covered, as this tour is private and all-inclusive. Our guides will also help you take some beautiful photos that look amazing on Instagram. For an exciting and stress-free day in Bali, this tour is perfect!
2. Nusa Penida Snorkeling Adventure, Bali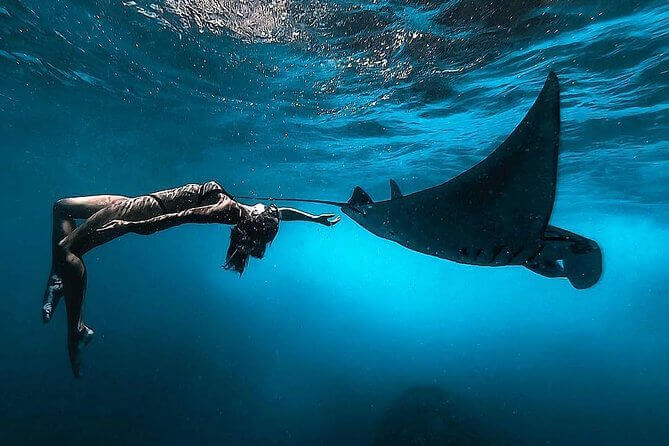 If you're planning on visiting Bali, visiting Nusa Penida is a MUST. This beautiful little island is only a 45-minute boat ride from the mainland of Bali and it is so worth it! Known for its awesome cliff-top views, turquoise waters, and unreal sunsets, it really is a slice of paradise.
Nusa Penida is also well-known for its amazing snorkel sites. In particular, Manta Bay, where you'll likely get to swim with the amazing manta rays that hang out there! You'll also get to see an array of tropical fish, dolphins, and turtles. On this Nusa Penida Snorkeling Adventure, you'll get picked up from your Bali hotel and taken to Sanur to catch the boat to Penida - everything will be sorted for you!
Once you arrive in Nusa Penida, you will be taken snorkeling at the four most popular snorkeling areas. After snorkeling, you will have a private land tour to visit the iconic Kelingking Beach and have some time to relax and swim at Crystal Bay.
What an unforgettable experience!
3. Kuala Lumpur Cultural City Tour, Malaysia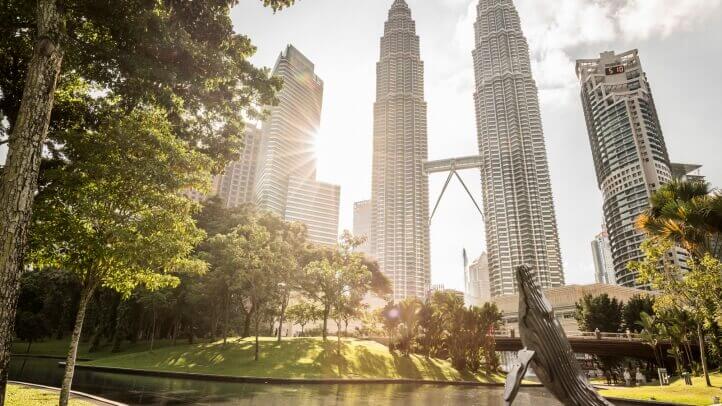 When heading to Malaysia, Kuala Lumpur has to be top of your list of places to visit. This half-day KL Cultural City Tour will take you to some of the most popular and culture-rich places in the city.
And as it's a half-day tour, it's a great way to see the most famous spots in a limited amount of time! You'll be picked up by a lovely English-speaking guide and taken to the Batu Caves, Thean Hou Temple and the Petronas Twin Towers.
Our local guides will explain each destination to you and give you each landmark's historical and cultural significance. If you're short on time but want to take in as much of this beautiful place as possible, this tour is for you!
4. Ho Chi Minh Local Foodie Experience, Vietnam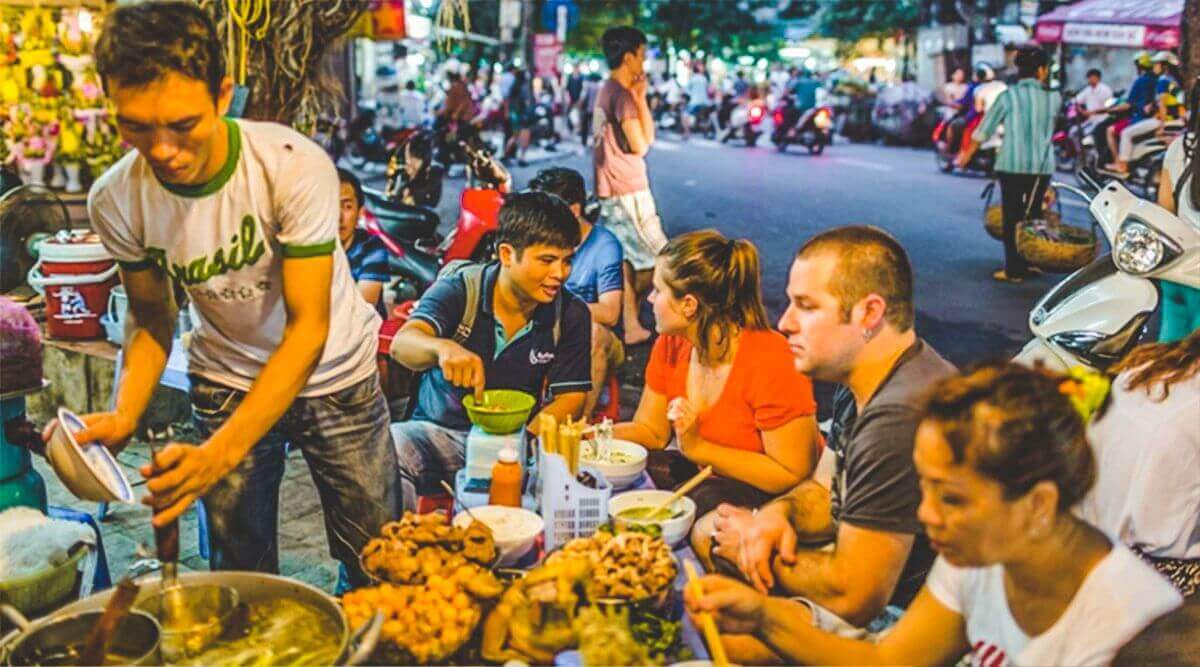 I've said it before, and I'll say it again, so much of discovering a country is about discovering the local food! Trying the local authentic cuisine is honestly one of my favorite things about traveling and this tour makes it easy for you.
Vietnam is known for its tasty food, and on this Foodie Experience Tour, you'll get to try some of the best local spots in Ho Chi Minh.
Hand-picked by our local guides, you'll get a whole food-filled day, including breakfast, coffee, lunch, dinner, and some special extras! YUM.
5. Ayutthaya Ancient City Instagram Tour, Thailand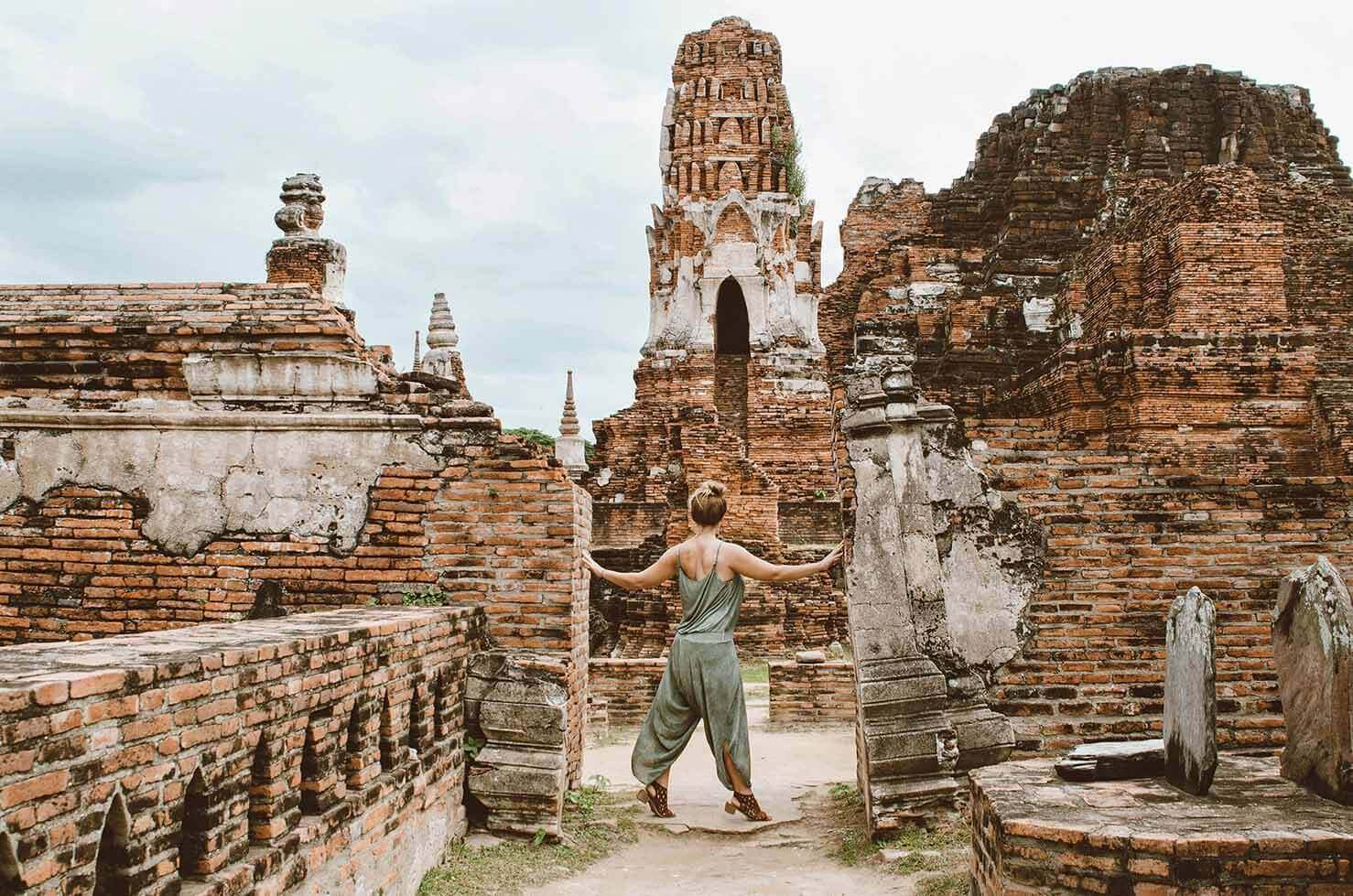 Ayutthaya is one of my top places to visit in Thailand, and it really is a must-see. Dubbed Thailand's answer to Angkor Wat, this ancient town is fascinating to visit. On this Ayutthaya Instagram Tour, be picked up by a local guide directly from your hotel so you can easily explore the ancient relics without having to worry about any logistics.
You'll get to see all the most historic spots, including Wat Phra Mahathat, Wat Ratchaburna, Wat Phra Si Sanphet and Wat Chiwatthanaram plus, you'll get to spend time in a local authentic market.
Your tour guide will even help you to get some amazing photographs to remember the experience and spice up your insta feed!
6. Mount Ijen: Electric Blue Fire Tour, Bali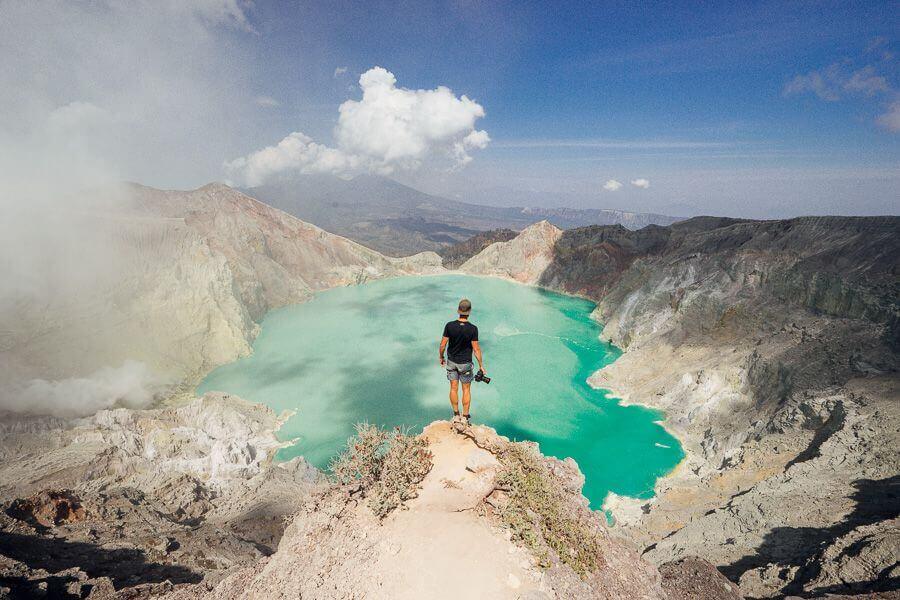 For the adventurers out there, this one's for you. Mount Ijen is a volcano complex in East Java and it's the only place in the world where blue fire occurs naturally. This amazing phenomenon really is incredible and occurs due to sulfuric gas, which emerges from cracks in the mountain.
For a chance to see this and watch the sunrise over the beautiful acid lake, get yourself booked onto this Mount Ijen Tour! You'll be picked up from your Bali hotel and driven to Java, where you will rest at a hotel before starting the tour at around midnight (in order to get to the top of Mt. Ijen for sunrise - it's worth it, trust me).
Dinner, breakfast and lunch are all included. From beginning to end, you will be able to have a fun, stress-free day as this tour is all-inclusive to ensure you will have an unforgettable experience.
7. Uluwatu and Kecak Dance Tour, Bali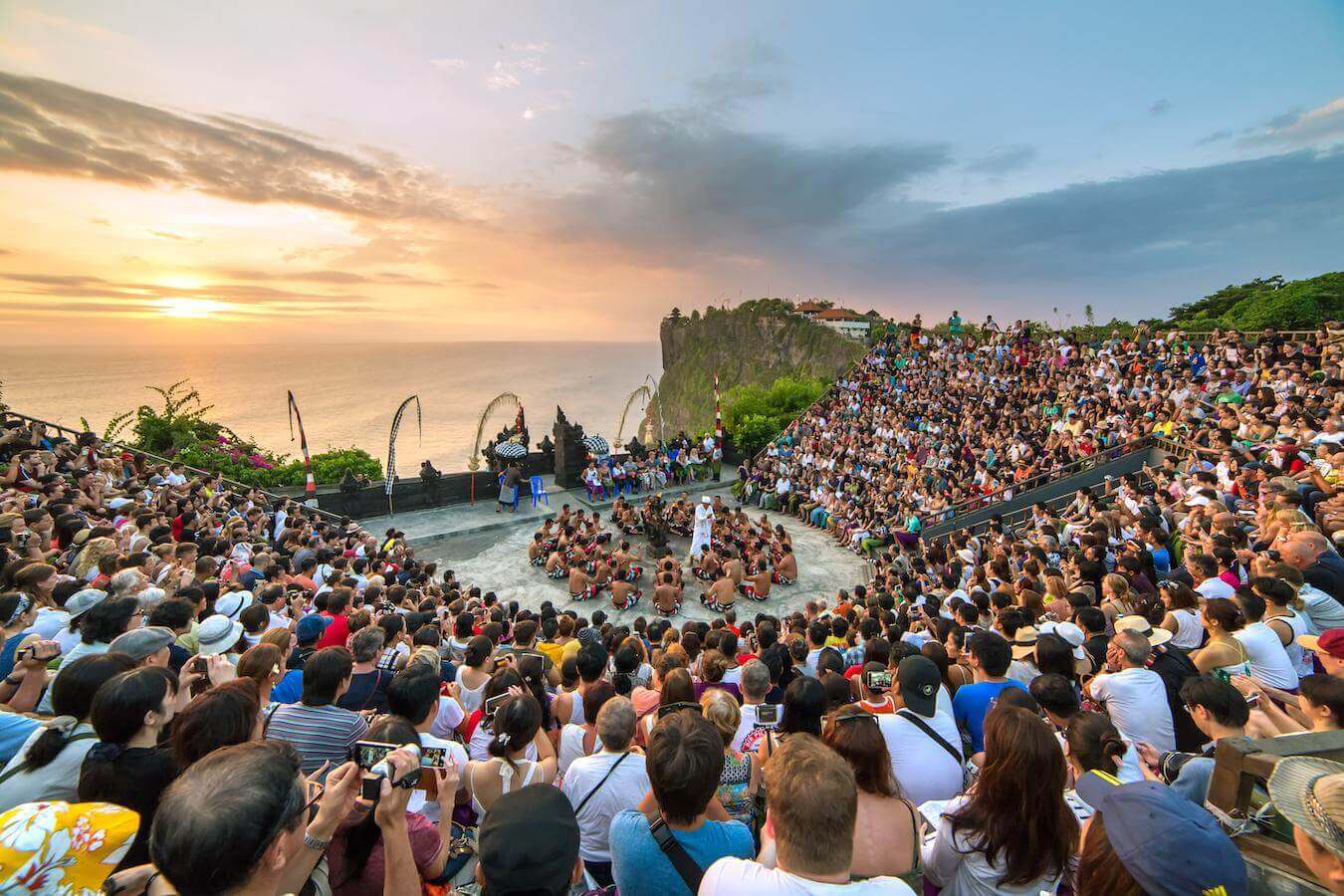 This Uluwatu and Kecack Dance half-day tour will take you on a magical journey to see some of the most beautiful spots in Uluwatu. Balangan Beach is a beautiful and fairly untouched beach where you can walk along the white sand and watch the sunset surfers do their thing.
After you get your beach fix, you'll be taken to Uluwatu temple - a stunning set of temples that are spread out along Uluwatu Cliff. Enjoy wandering around the temples and taking in the beautiful views of the crystal clear waters and unbelievable sunset (watch out for the monkeys!).
Then settle in to watch a traditional Balinese Kecak Dance. An amazing experience, and all in half a day!
8. Elephant Sanctuary and Batik Painting Tour, KL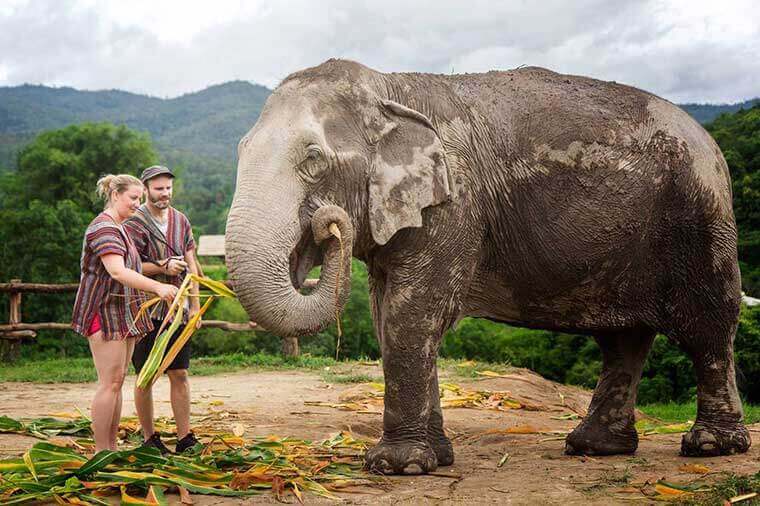 If you're an animal lover, then this one's for you! On this Elephant Sanctuary and Batik Painting Tour, visit a popular Elephant Sanctuary where you'll get the chance to get up close and personal with the gentle giants - even enjoy bath time together!
Having the chance to interact with these beautiful animals is a once-in-a-lifetime opportunity you'll only get in a place like Southeast Asia and you definitely won't forget it! Our local guides will surely get some amazing shots of you and your new friends.
On this tour, you will also get to attend a Batik painting class where you will get to learn this traditional Malaysian painting style and create your own painting that you can take home with you. What's not to like?
9. Cu Chi Tunnels and Mekong Delta Experience Tour, Vietnam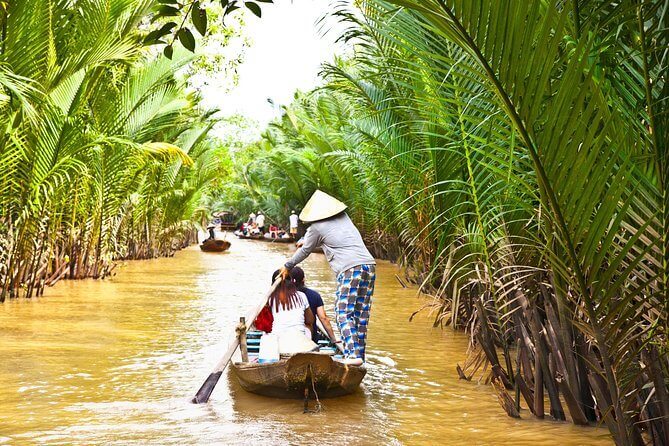 Our Cu Chi Tunnels & Mekong Delta Experience will take you through a day filled with culture and history as you visit two of Vietnam's most famous spots. This full-day, private tour will leave you with new knowledge and many memorable photos.
The US-Vietnam war is a huge part of Vietnam's history, and seeing the actual Cu Chi Tunnels that Vietnamese civilians built to fight against the Americans is an experience like no other.
Then you will journey to the Mekong Delta, where you will take a paddle boat along the canal and learn about the lifeline of Vietnam.
You'll also get the chance to visit the Vinh Trang Temple - another of Vietnam's incredible historical sites. What a way to tick a few things off your bucket list and get some amazing photos along the way!
10. Chiang Mai Instagram Tour, Thailand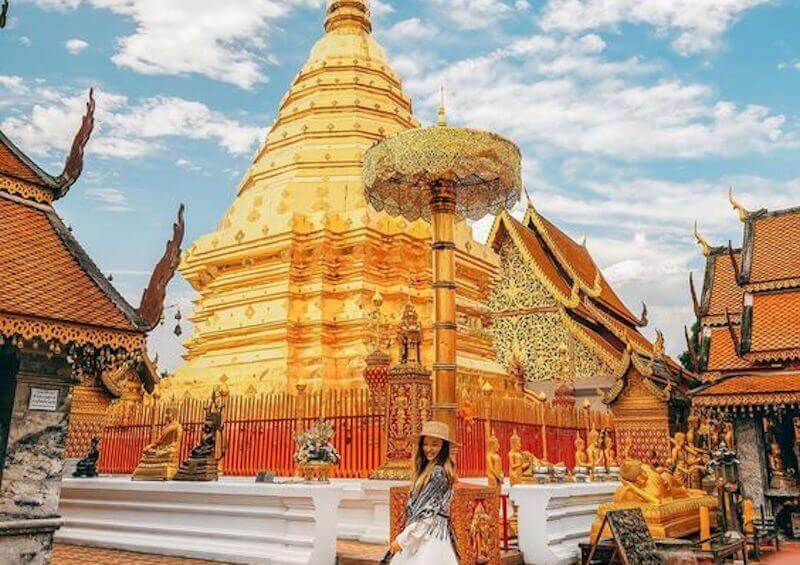 I feel that Chiang Mai is often overlooked but trust me, if you're planning a trip to Thailand, you definitely want to visit the North and the South of the country! Our Chiang Mai Instagram Tour will give you a full day of history, culture and incredible photo ops all throughout the beautiful old city of Chiang Mai.
Stops include Wat Phra That Doi Suthep Temple, Wat Rajamontean Temple, Silver Temple, Ta Phae Gate, Wat Suan Dok Temple and The Umbrella Village, and lunch in an extremely insta-worthy cafe!
This tour is a great way to take in Chiang Mai's rich culture without stressing over the logistics yourself - perfect!
11. Angkor Wat, Cambodia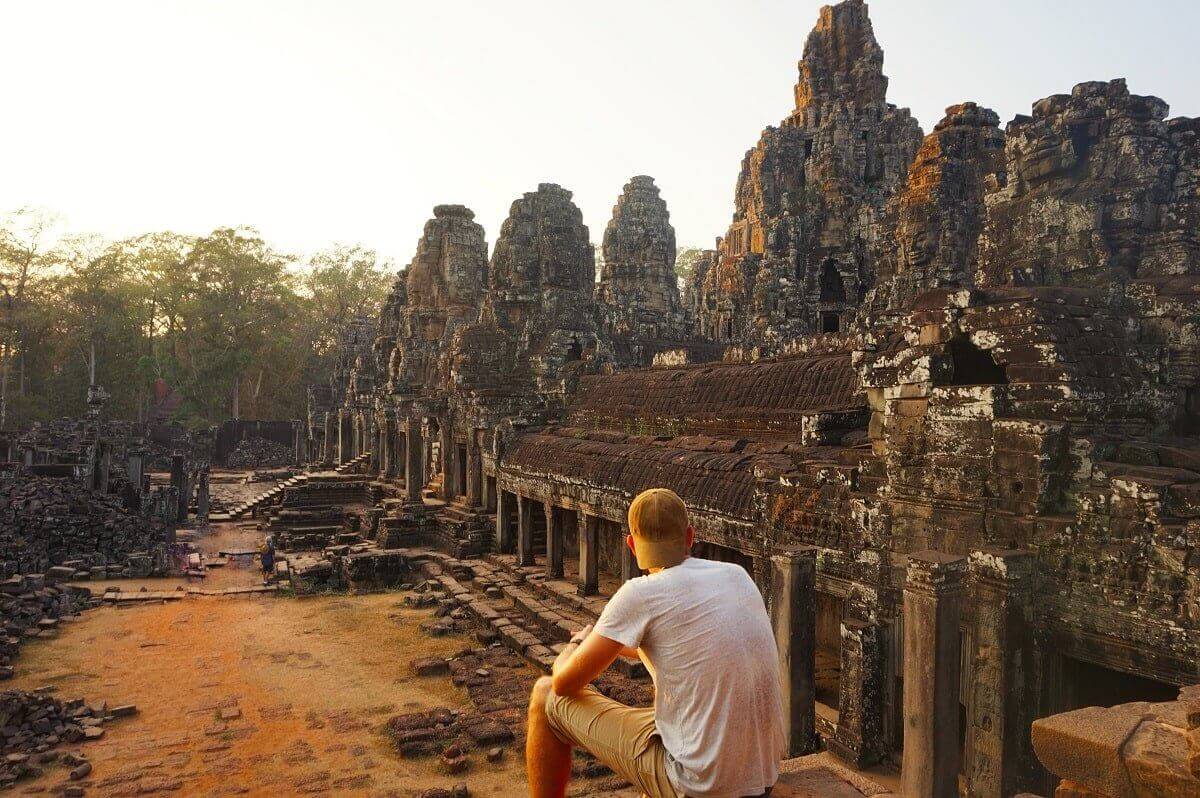 This list surely wouldn't be complete without mentioning the incredible Angkor Wat in Cambodia. Angkor Wat is the prized temple and showpiece of what is now known as the Angkor Archaeological Park.
I'm sure you've already seen the many amazing photos of the temples floating around on social media. They really are stunning! Angkor Wat is an ancient city that was the center of the Khmer empire that once ruled most of Southeast Asia.
This civilization went extinct, but not before building amazing temples and buildings that were reclaimed by the jungle for hundreds of years and eventually converted into Buddhist temples which are still in use today.
Many tour companies run day trips from the close Siem Reap, but I would recommend the full-day sunrise tour from Get Your Guide as it is SO worth getting to the temple early to watch the sunrise over the ancient buildings. Magical!
12. Hanoi Instagram Tour, Vietnam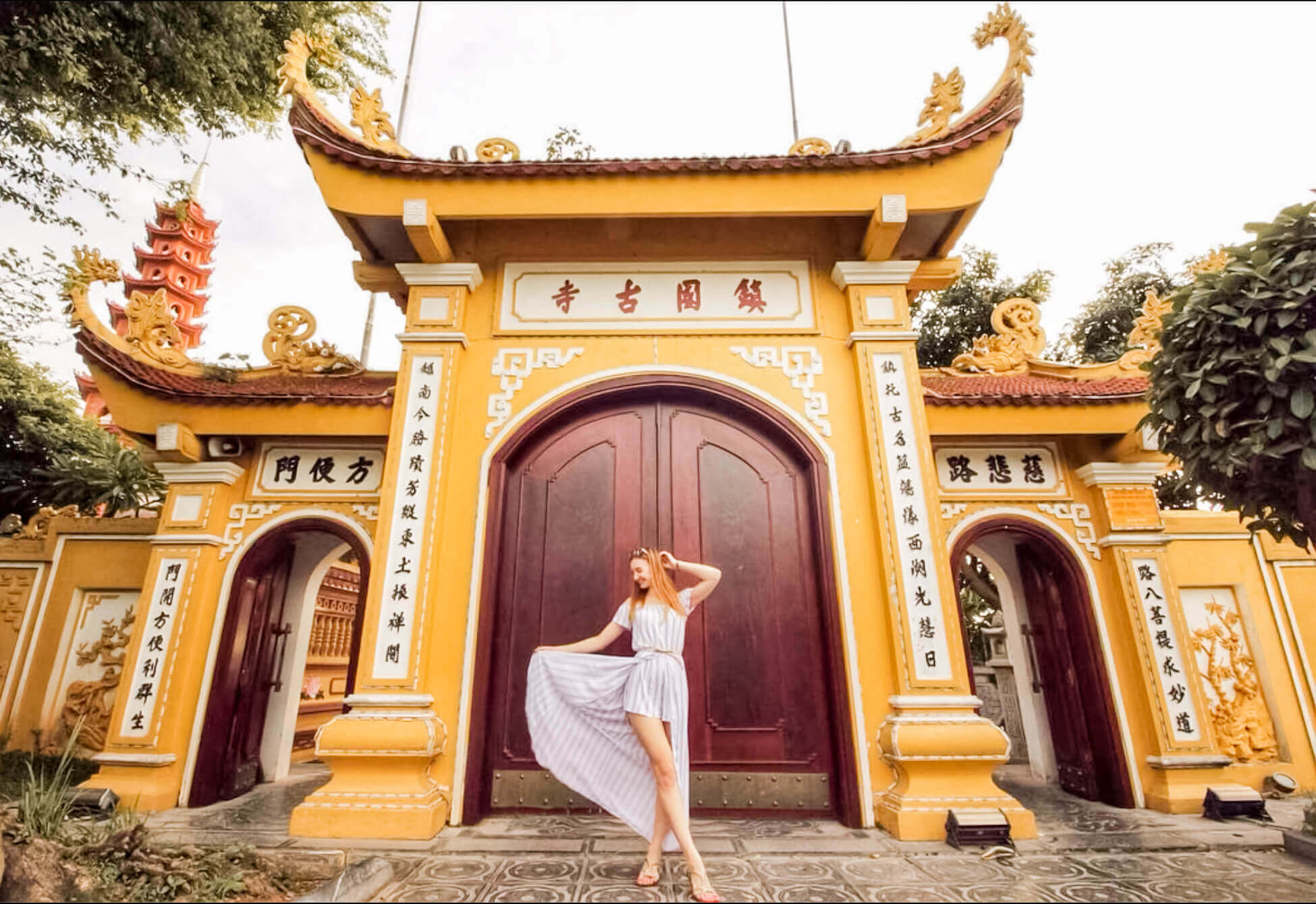 Although not quite as big as Ho Chi Minh City, Hanoi is Vietnam's capital, and there is plenty to see here. This insta-focused tour will take you to the most Instagrammable spots in Hanoi all in one day. If you are looking for a little bit of culture, delicious food, and a ton of great photos, then this is the tour for you.
This full-day tour will be fully packed with famous landmarks, vintage architecture, secretly located spots, Vietnamese coffee and much more! Stops include the Temple of Literature, Long Bien Bridge, St. Joseph's Cathedral, The Huc Bridge on beautiful Hoan Kiem Lake, a secret instagrammable cafe, Tran Quoc Pagoda and the Ho Chi Minh Mausoleum.
With the help of a local guide, you'll get to see so much of Hanoi in a really short amount of time!
13. Phuket Instagram Tour: The Most Famous Spots, Thailand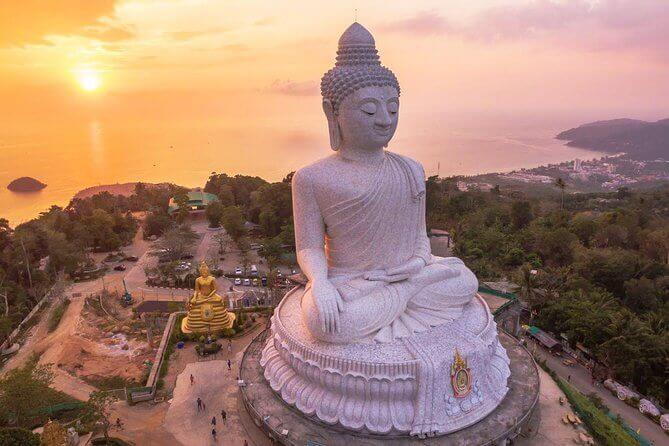 Phuket is a stunning island located in the south of Thailand. Come here for beautiful beaches and amazing mountain views. This Phuket day tour will help you experience everything that Phuket offers and take some incredible pictures for your social media!
You'll be picked up by one of our friendly local guides in a spacious and comfortable air-conditioned car and taken to all of the island's most famous landmarks, including: the Big Buddha, Wat Chalong Temple, Old Phuket Town, Rock Swing Beach and Karon View Point. Our guides will also help you take beautiful photos that look amazing on Instagram.
Enjoy your VIP experience!
14. Magical Ubud Rice Terrace Tour, Bali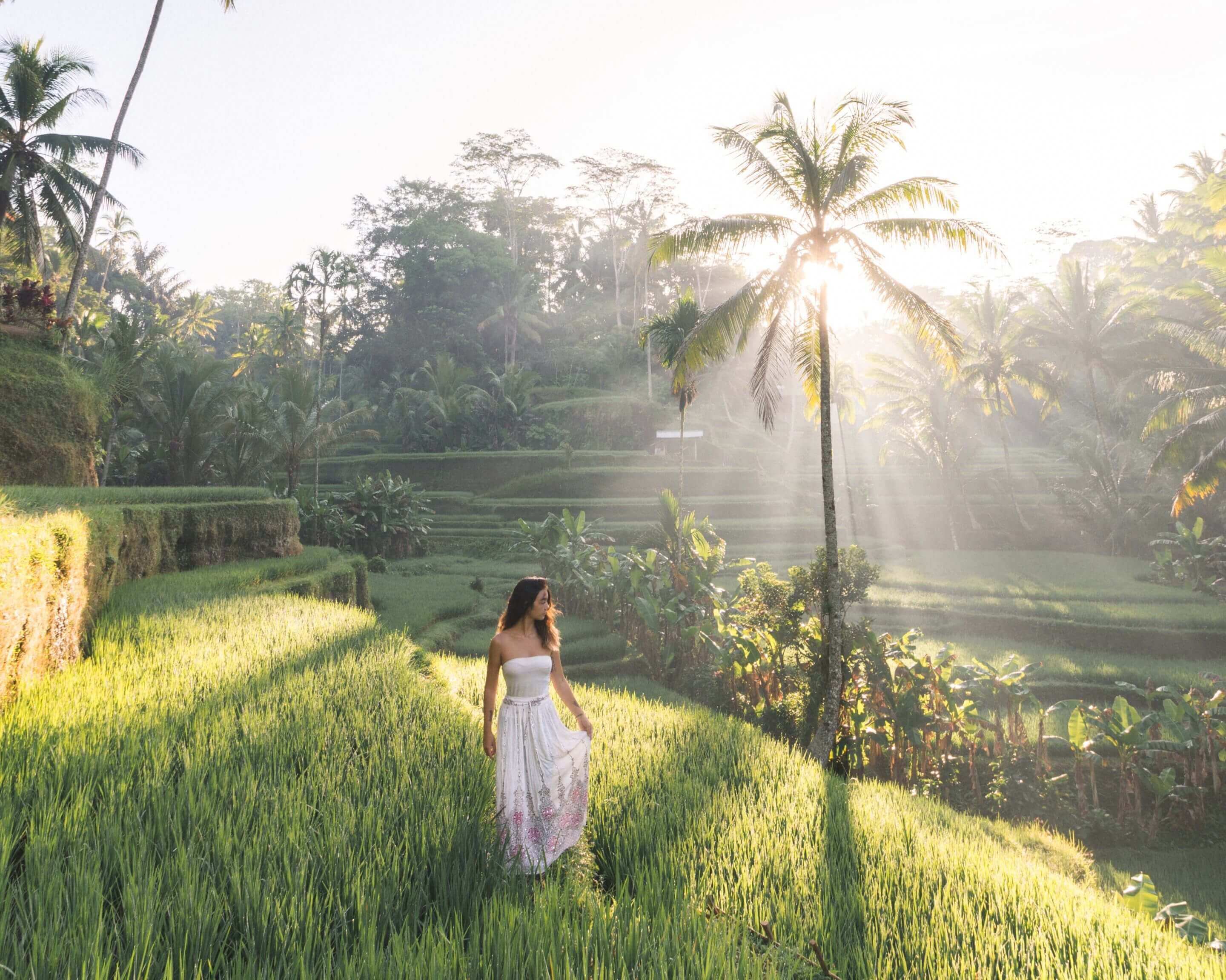 If you find yourself in Bali, you have to go to Ubud! The lush greenery here makes it a truly magical place to be. Visiting the famous rice terraces is also a must and this Magical Ubud Rice Terrace Day Tour will take you there and further!
As well as the rice terraces, you'll visit Tegenungan Waterfall, a famous coffee plantation and Tirta Empul Temple. Experience the magic of Ubud all in one day! From beginning to end you will be able to have a fun, stress-free day as this tour is all-inclusive to ensure you will have an unforgettable experience.
15. Bangkok Thrilling Tuk-Tuk Tour, Thailand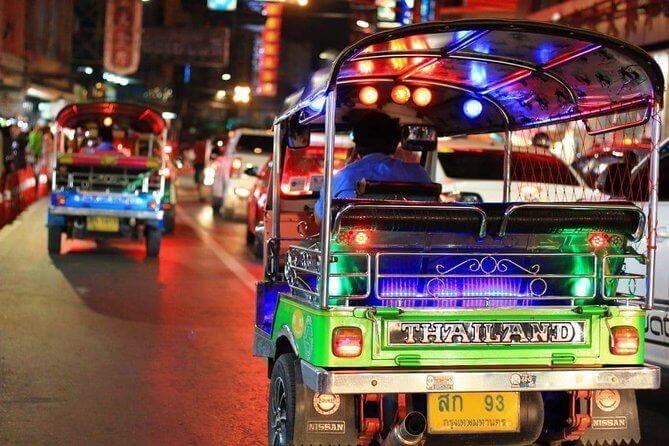 This fun-filled tuk-tuk tour will take you to all of Bangkok's famous spots at night in one of Thailand's famous authentic tuk-tuks! Riding in a tuk-tuk is something you have to experience in Thailand, and it's so much fun!
You'll get to see Wat Pho, the Giant Swing, Wat Prayurawongsawat and Yodpiman River Walk all lit up at night, and have an authentic Thai dinner at Mit Ko Yuan followed by dessert at a legendary dessert spot! What a night!
Get your VACATION on!
Expertly curated emails packed full of vacation inspiration, travel tips and more!