Top 3 Must Do Tours In Bali [2023]
Top 3 Must Do Tours In Bali [2023]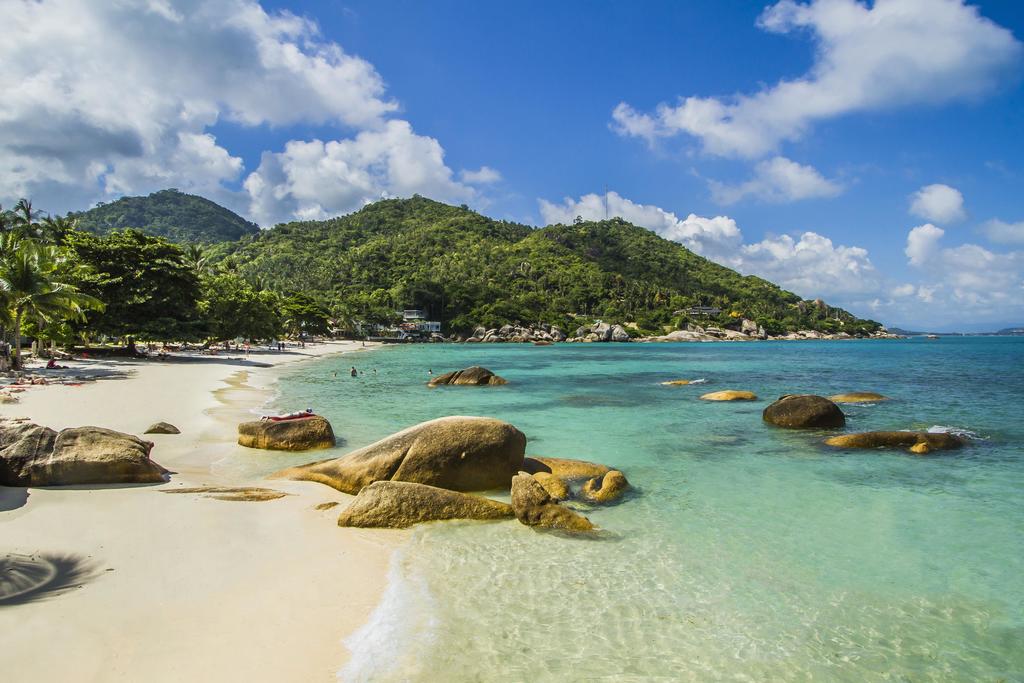 You booked a flight, found a place to stay, bought some new swimwear and lots of sunscreen. Yes, you are ready for that trip to Bali! But what to do when you get there? No worries, that's where we come in.
Bali is one of the most popular destinations in the world and rightly so. There are plenty of Instagrammable beaches, awesome waves and waterfalls. You can visit one of the famous temples, jump on a swing over the rice fields or get a yoga class. Or what about a Balinese massage? Watch a romantic sunset? Try some local food?
The Island is the perfect combination of hidden gems and wonderful adventures and we made it easy for you. These are our three best tours to take when in Bali. So, sit back, relax and get even more excited about your upcoming holiday!
Our Top Trending Tours
All-Inclusive

Bali Instagram Tour: The Most Famous Spots

All-Inclusive

Bali Secret Waterfall Tour

All-Inclusive

VIP Private Boat to Nusa Penida: Snorkeling with Mantas + Land Tour
1. Bali Instagram Tour: The Most Famous Spots
The full Bali experience in just one day? It's possible. Better even, we give you the full VIP treatment! Get to see the island's most famous spots while being driven around by your own private tour guide. We arrange a pickup, take care of entrance fees and lunch and take pictures for your Instagram. Because if there are no pics, you haven't really been there, right?
We start the day at Tirta Gangga, aka the Water Palace. Think luscious gardens with swimming pools, fishponds and stone carvings. Next up is Pura Lempuyang, one of Bali's oldest and most secret temples. You've probably seen pics of the Gates of Heaven.
After that it's time for some waterfalls! Tukad Cepung is a hidden treasure so if you're lucky you get that beautiful cave all for yourself. And before we end the day at the famous Tegalalang rice fields, you get to go on the jungle swing and taste some Balinese Luwak coffee at Alas Harum.
I think we made it clear. If you're in for an unforgettable day with friends or family, this is the tour for you!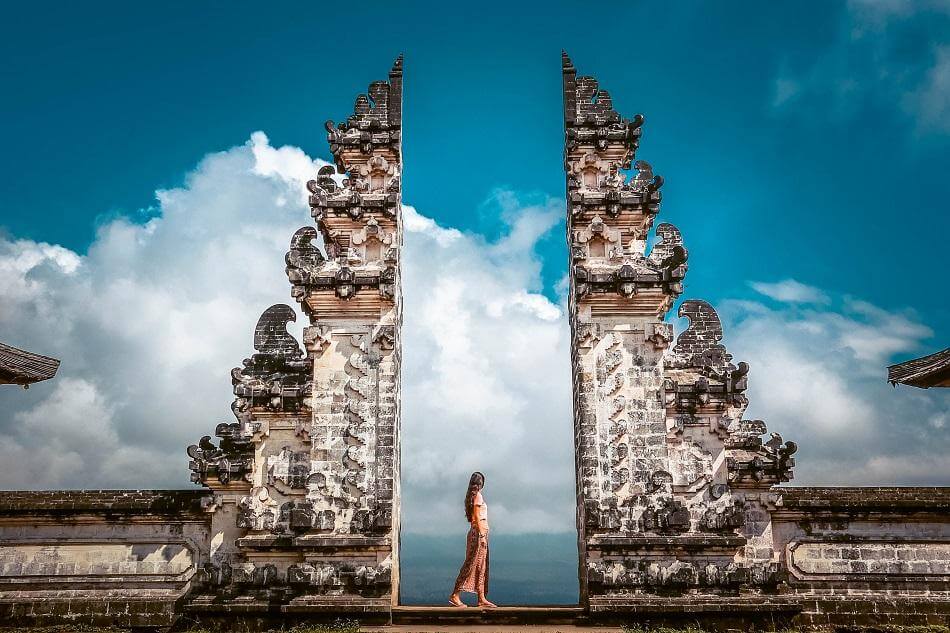 2. Nusa Penida Snorkeling Adventure
If you prefer a little more adventure, you need to try snorkeling in Nusa Penida! And not only with us, there might be some manta rays, turtles and even dolphins. How's that for a once in a lifetime experience?
We pick you up at your hotel or guesthouse, hop on a boat to Nusa Penida and take you to the four most popular snorkeling areas. Beautifully colored fish guaranteed!
After lunch we visit Kelingking Cliff, a rock formation by the beach with the most breathtaking view. With a little imagination you can see it's shaped like a dinosaur, hence the rock's nickname: T-Rex.
Before we take you back home there's one final stop: Crystal Bay, Nusa Penida's most popular beach. Relax, swim, have a beer. The perfect place to end this exciting day.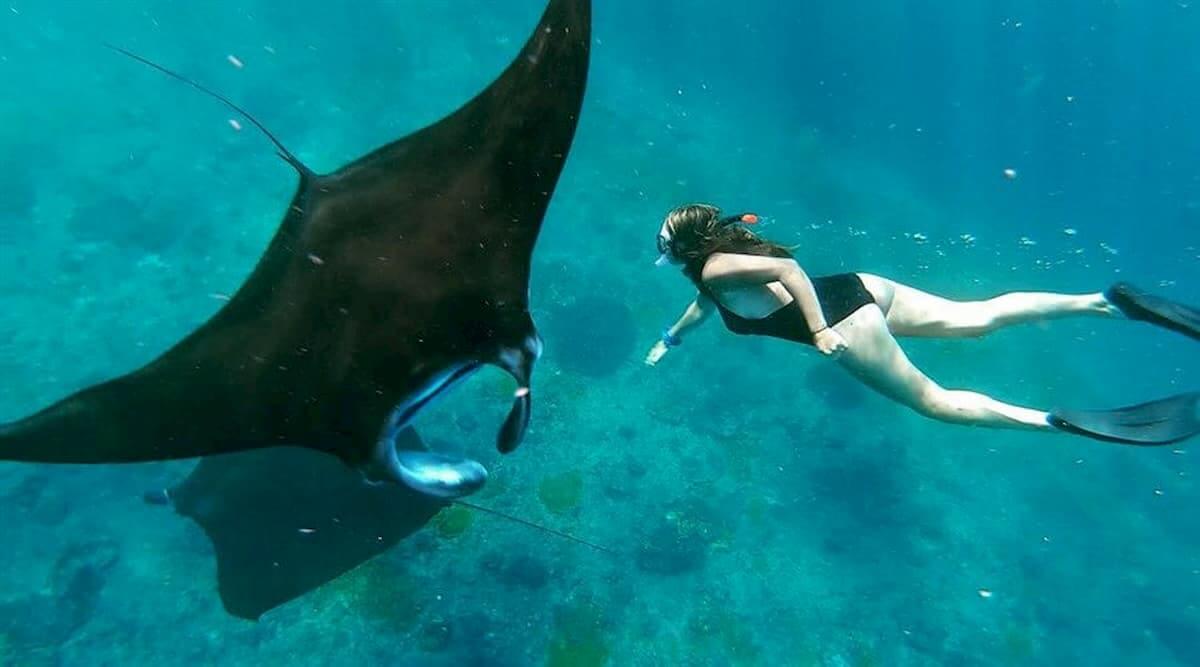 3. Bali Secret Waterfall Tour
If you want to be amazed all day, our Secret Waterfall Tour will be right up your alley. Bali is home to many gorgeous cascades, you probably heard of Gitgit and Tegenungan, but we take you to see some off-the-beaten-path gems.
Leke Leke is our first stop, a smaller waterfall in the center of Bali, tucked away in between two cliffs. Make sure you don't forget your camera, this is Instagram heaven! Next, we head north, to the Banyumala Twin Waterfall. Huge and breathtaking!
Another epic spot is the Munduk Waterfall. Even though there's usually not a lot of water to swim in, the stream coming down from high up in the mountains is magical. Finally, there's the Banyu Wana Amertha Waterfall. Or should we say falls? Yes, you really get value for your money here!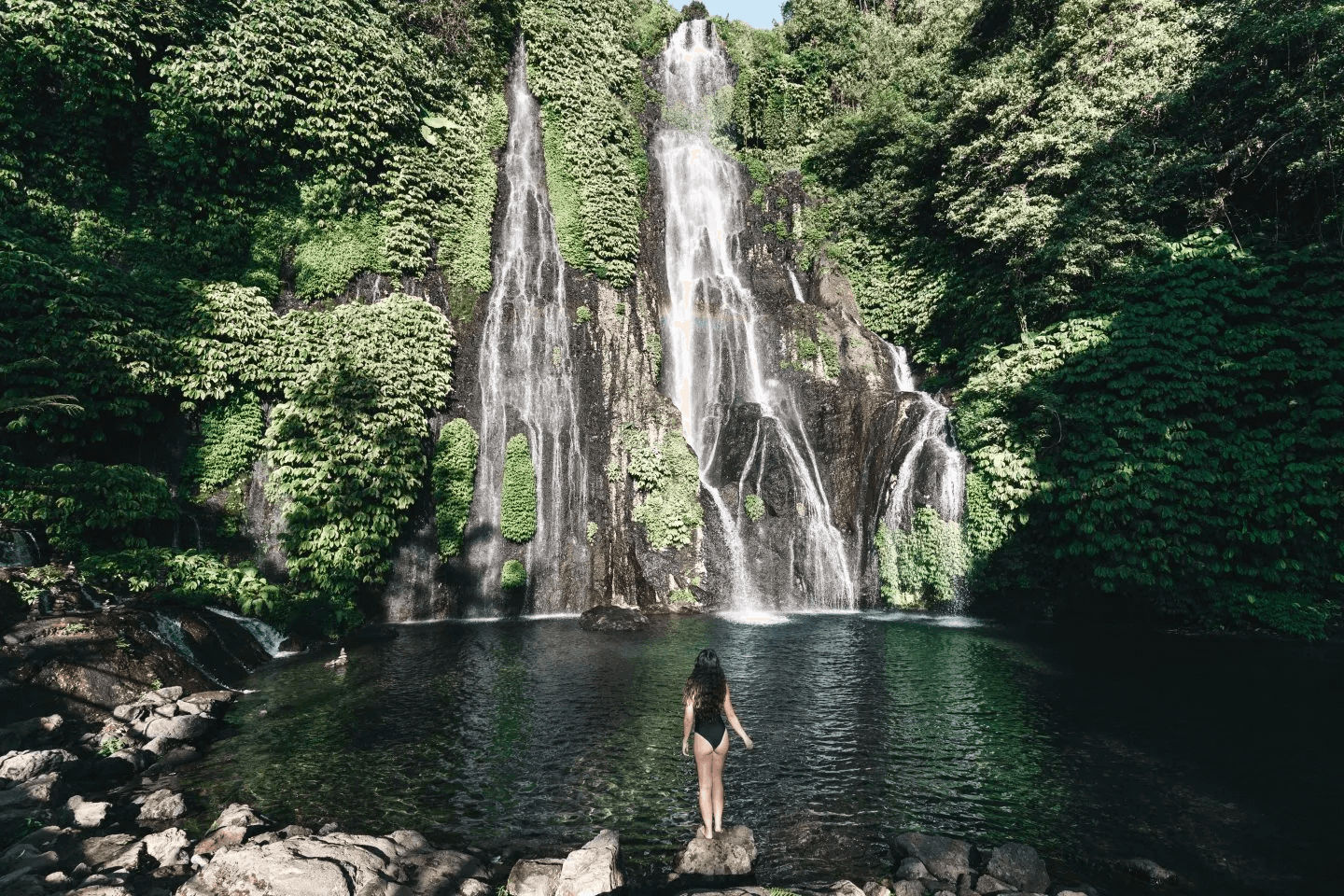 As always pick up, lunch, entrance fees and drop off are all included. What are you still waiting for?
Get your VACATION on!
Expertly curated emails packed full of vacation inspiration, travel tips and more!