 Wat Pho
Wat Phra Chetuphon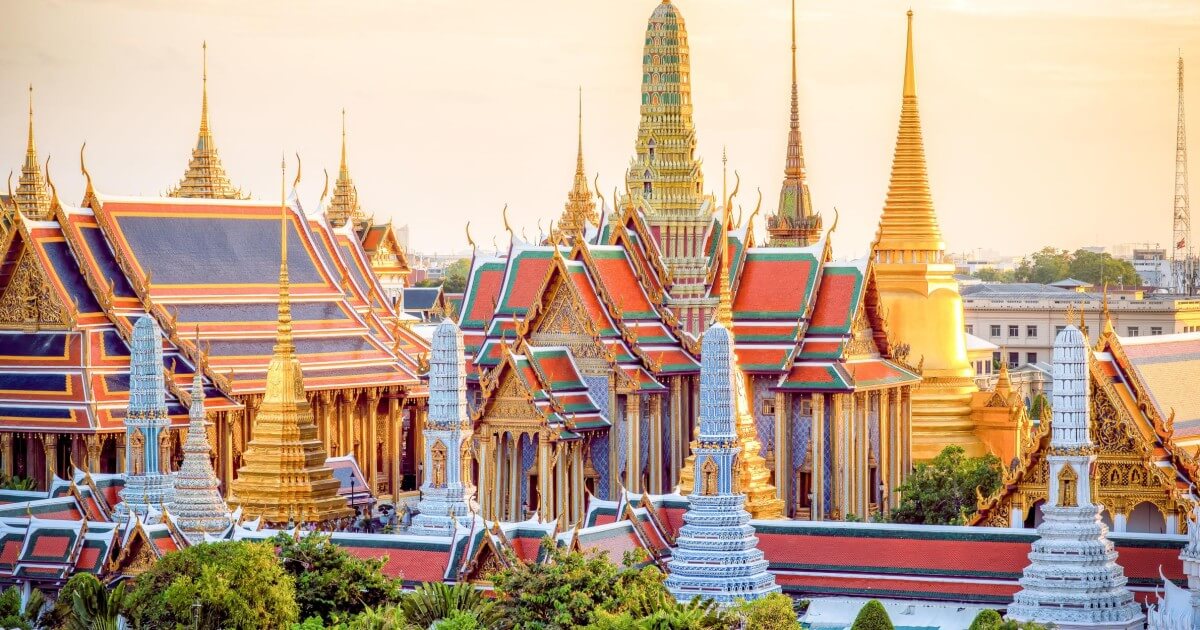 Details
Address:
2 Sanamchai Road, Grand Palace Subdistrict, Pranakorn District, Bangkok 10200
A short ten-minute walk from Bangkok's Grand Palace, you can find another popular attraction: Wat Pho. This temple complex is mostly famous for the 46 meter long statue of the reclining golden Buddha!
At 20 acres large, it is the largest and oldest temple in Bangkok, as it was built around 200 years before Bangkok became Thailand's capital! You will find more than thousand Buddha statues here (more than anywhere else in the world) and it even has received an UNESCO Memory of the World award!
Visit Wat Pho on Our:
All-Inclusive

Bangkok Iconic Tour: The Legendary Spots

The Bangkok Iconic Tour: The Legendary Spots allows you to visit all of the highlights Bangkok has to offer. Your private Bangkok tour guide will take you to all of the most popular sights around the city. The Grand Palace with the Emerald Buddha Temple and Wat Pho Temple, home of the most beautiful giant reclining Buddha, are an absolute must-see so why not visit them in style on an all-inclusive tour on your once in a lifetime Bangkok vacation? Experience views of the entire city from the rooftop of the Maha Nakorn Building where the 314-meter-high tower is the 2nd tallest building in Thailand.
Most tourists are drawn to the the temple because of the reclining Buddha, but there is so much more to see in this temple complex suc as: Phra Rabiang (a hall with 400 Buddha statues), Missakawam Park (nice garden), Phra Ubosot (a hall where Buddhist rituals are performed), Phra Maha Chedi Si Rajakarn ( a group of 4 large Buddhist stupas) and Phra Mondop ( a beautiful library)
Fun fact: did you know you can enjoy a massage at this temple too? It may sound a bit weird at first but it makes sense knowing that Wat Pho is considered the birthplace of the Thai massage and the temple used to house the first school of Thai Medicine and Massage. So If you want to relax after a full day of hopping around Bangkok, you can enjoy a soothing massage here!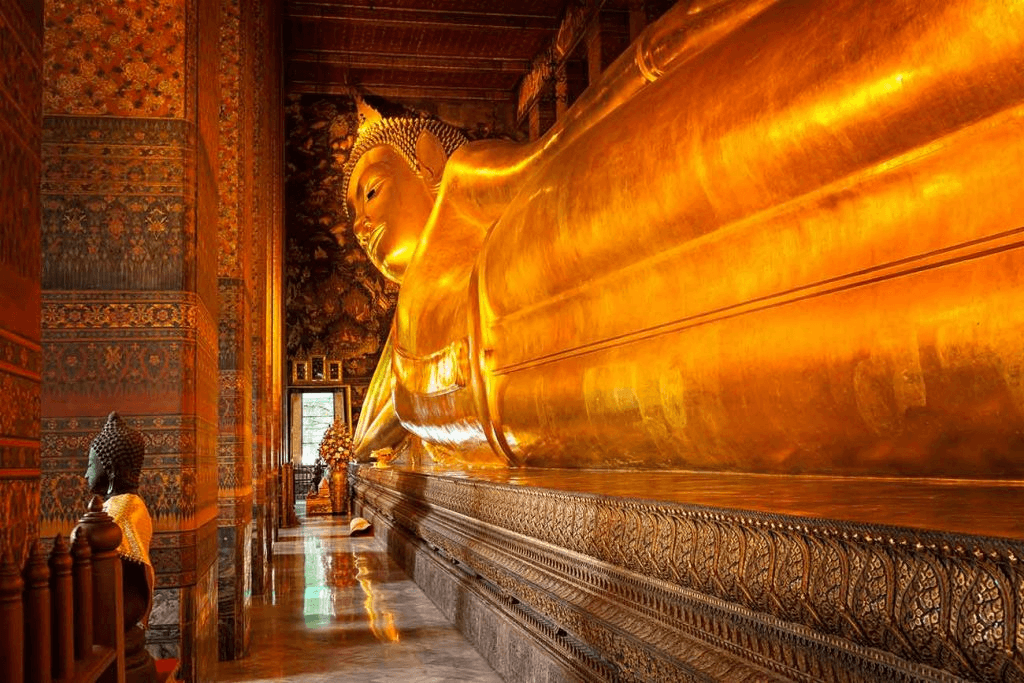 Best time to visit Wat Arun:
The best time to visit Wat Pho is early morning from 8:00 am or before sunset. At this time you can escape the crowd and take some really amazing pictures. From 10:00 am it gets really crowded.
Our Top Trending Bangkok Tours
How to get there:
Wat Pho is located in the Old City of Bangkok, very close to the Royal Palace and Wat Arun. For a sightseeing tour, you can easily combine these 3 sights. Just remember for getting from Wat Arun to Wat Pho you will have to take the boat.
From the river, it is best to reach the temple by express boat at Tha Tien stop. From there it is only a few minutes' walk to Wat Pho.
Of course, you can also reach the temple by taxi, but for a cheap price make sure the taximeter is switched on.
How to get the best pictures:
Most people will probably want to take pictures of the big Buddha, but please don't limit yourself to this. As Wat Pho is the largest temple in Bangkok, it has so many things more to offer! Photo opportunities are endless as the temple offers 100 chedis, beautiful belfries, a small museum, the massage pavilion, mystical stone statues and countless golden Buddha statues!
Tips:
Appropriate clothing is required within the temple area. Shorts, skirts, or shirts that expose skin above the knee or the shoulders are not allowed.
Shoes should be taken off when you entering any structure of the temple complex. So we recommended that you'd better wear shoes that can be easily removed.
Bring some small change for donation to the monks.
Details
Address:
2 Sanamchai Road, Grand Palace Subdistrict, Pranakorn District, Bangkok 10200