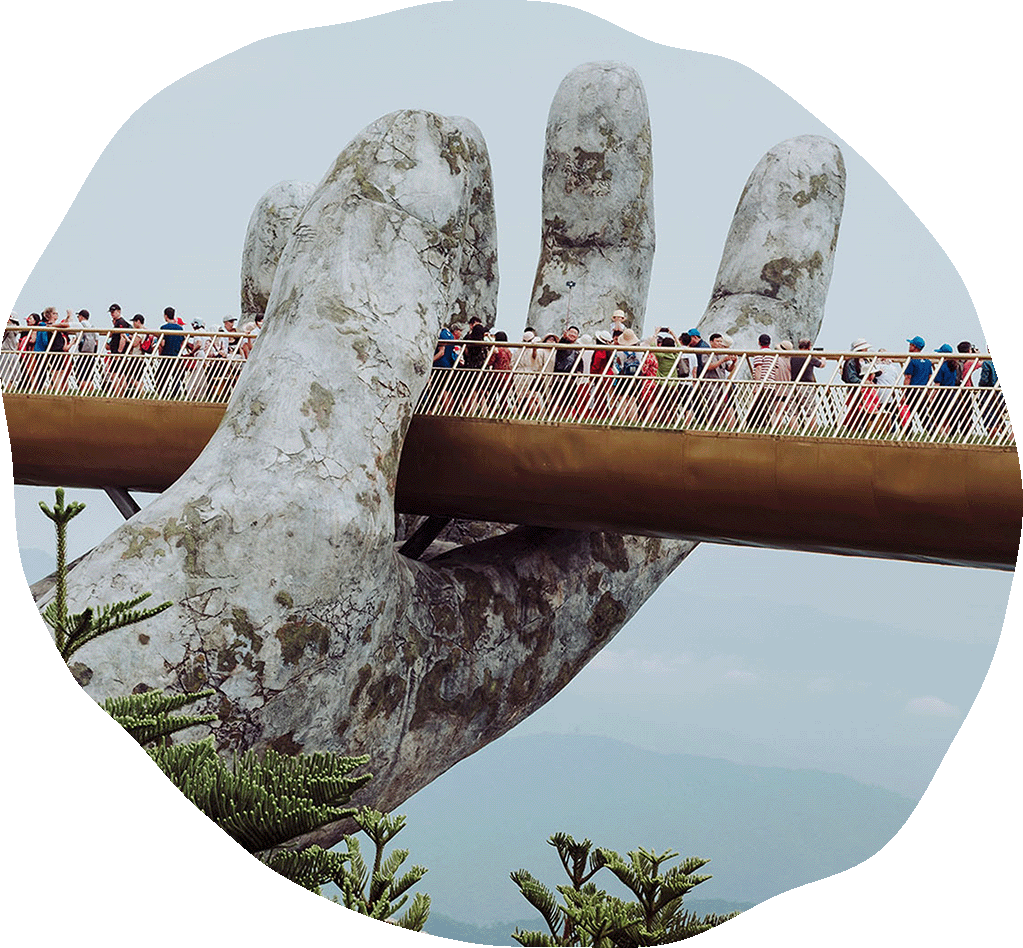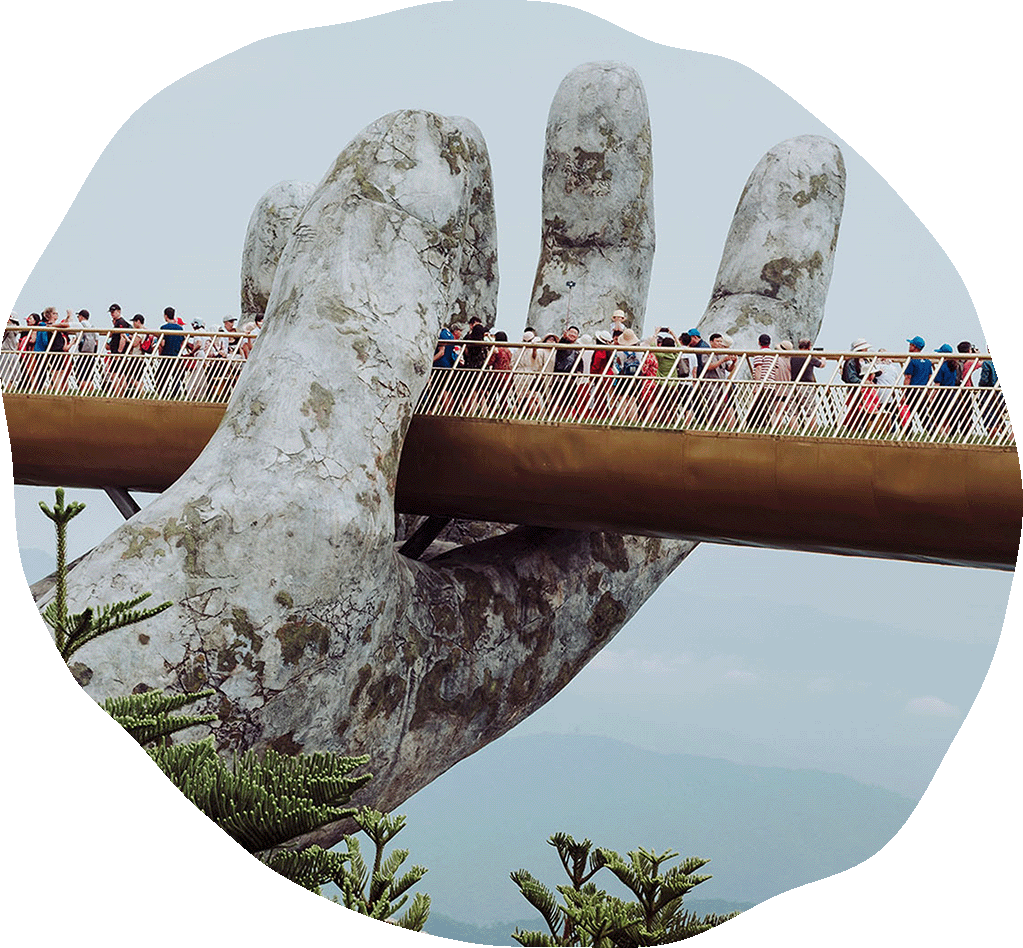 Da Nang
Da Nang is a coastal city in Central Vietnam known for its beaches, rivers, and Buddhist pagodas. It has a vibrant nightlife and is a popular tourist destination. It is home to several universities and museums, as well as the Da Nang International Airport.
Explore Vietnam Travel Guide
Best time to visit

January to March is the best time to visit Da Nang when the wet season ends.

Currency in country

Da Nang's currency is called the Vietnam Dong. 1 USD is equivalent to 23,44 Vietnam Dong.
You have to see
Explore our Da Nang

Travel Guide
If you're planning a trip to Da Nang then you came to the right place. Our Da Nang travel guide will help you find the best tours in Da Nang, the most luxurious hotels, the tastiest food, and much more!
Explore Our Da Nang Travel Guide
What are you
looking for?
PLAN YOUR VACATION TO DA NANG
Getting excited about your dream vacation to Da Nang? Well.. we are just as excited as you are! Before you pack your bags, we have put together a handful of great tips and resources to help you plan your perfect trip.
Read Article