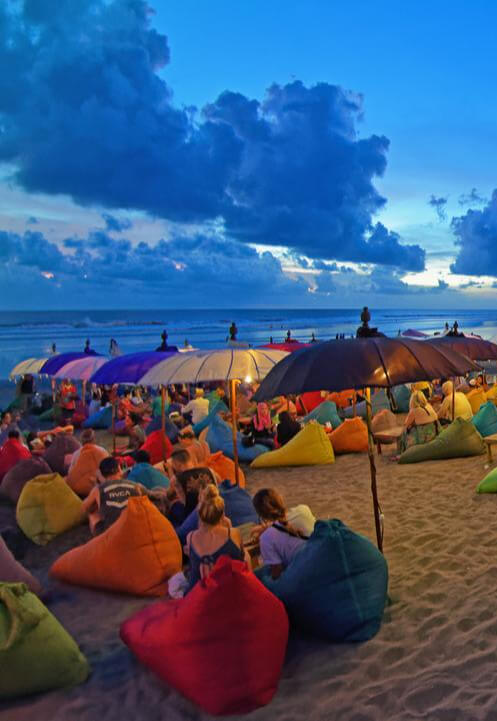 Seminyak
Insider's Guide - What to do and Where to go in Seminyak
As the world's current top travel destinations and Bali's trendiest city, Seminyak is rightfully known as the mega-perfect getaway for those indulging in the finer things in life.
Whether you find yourself sipping a matcha latte at an edgy cafe, lounging in your luxurious private villa, or ordering drinks poolside at a day club – Seminyak knows how to deliver beyond expectations!
Give yourself the Seminyak trip you deserve by following the recommendations we provide below!
Sunrise
Surfing
As locals cheekily say, it's not a Bali morning if there isn't sand between your toes! Whether you're walking from your beach-front property or jumping on your scooter to hit the beach, an introductory surf lesson with a local is must for a session you'll never forget!
Having less crowd and cleaner sand than Legian and Kuta beaches, Seminyak is the perfect location for those getting on the board for the first time!
With endless cafes lining the shore, it's only a proper surf once you've treated yourself to a delicious post-session breakky!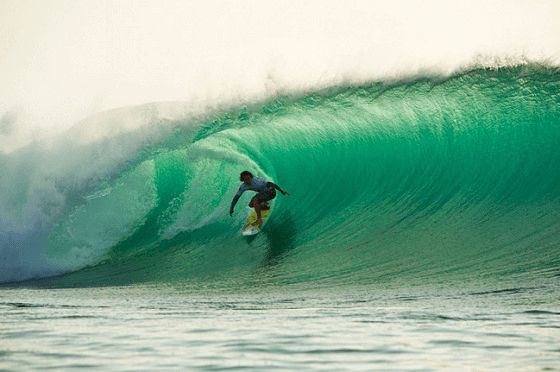 Day Clubs
Potato Head
With modern designs, poolside cocktails, and the sexiest crowd, don't skip the chance to live your best life at Seminyak's hottest beach clubs! Whether it's a hen's party you plan to celebrate or a quick weekend getaway, clubs such as Potato Head and Ku De Ta will have you buzzing!
Arrive early (before 11AM) to beat the crowd and score yourself the best lounger at the pooll! It makes all the difference! Make sure to end your day on a high by catching sunset straight from the pool bar!
Phone: +62 361 4737979
Website: https://www.ptthead.com/bali/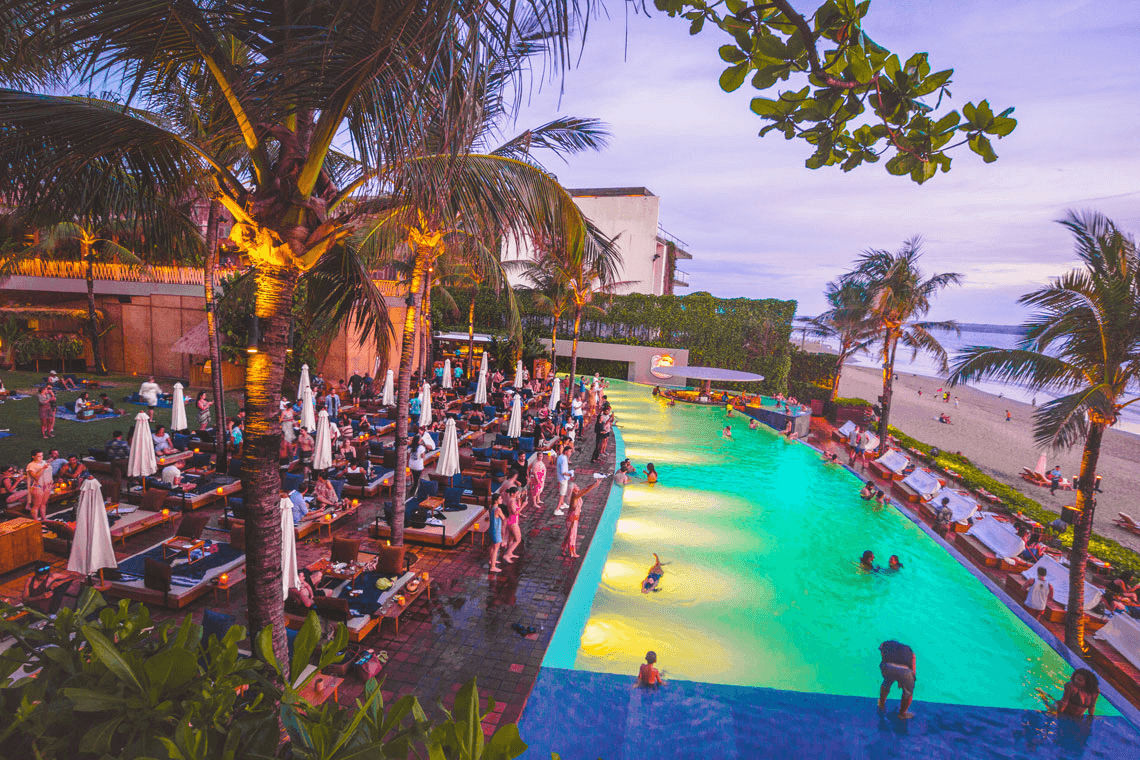 Ku De Ta
As one of the best beach-front properties in the city, you are guaranteed to not be disappointed with the stunning ocean views at Ku De Ta!
While being greeted with upbeat ambiance and a vibing crowd outside and dining space with a set menu inside, you'll be certain to enjoy yourself any time of day! Don't forget about sunset!
Phone: +62 361 736969
Website: http://www.kudeta.com/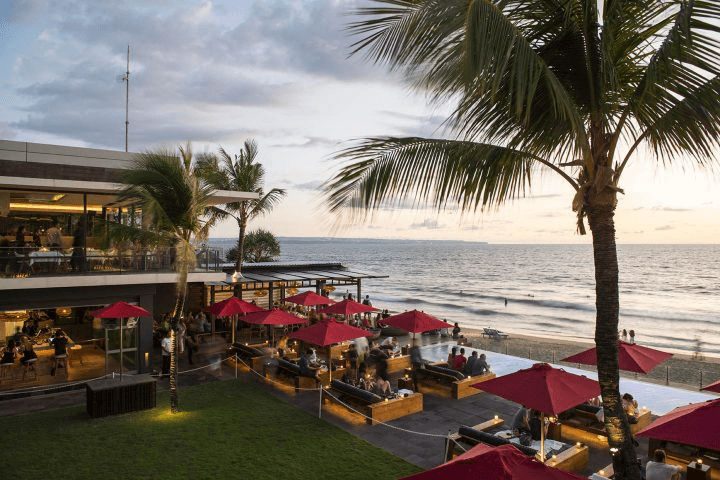 Food & Coffee
Coffee Cartel
In a league of their own kind, Coffee Cartel will have even the biggest coffee snobs drooling! With a cuppa you can't resist, fresh local produce, and ample vegan options – Coffee Cartel is on the top of our list!
With a favorite dish being the coconut bread with honeycomb butter, this alone will have you planning your next Bali trip! Don't forget to try out the personalized latte art station!
Phone: +62 821-4525-1005
Website: https://www.coffeecartelbali.net/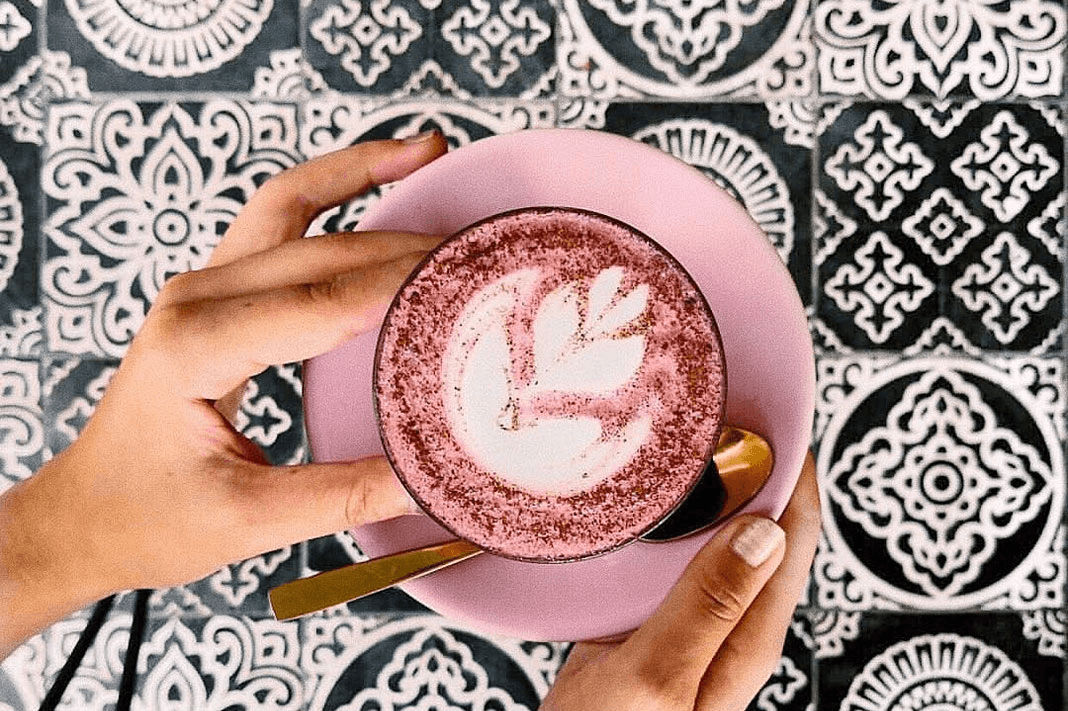 Kynd Community
Being the Instagram mecca for influencers, Kynd Community has made a major dent in the social media scene! As a delicious 100% plant-based restaurant, don't be surprised when this cutesy café transforms into serving mind blowing cocktails through the evening!
With each menu item, such as their artisanal Ice Cream Cones, having its own creative flavor, we are confident you'll effortlessly snap your next top liked Insta-pic!
Phone: +62 859-3112-0209
Website: http://www.kyndcommunity.com/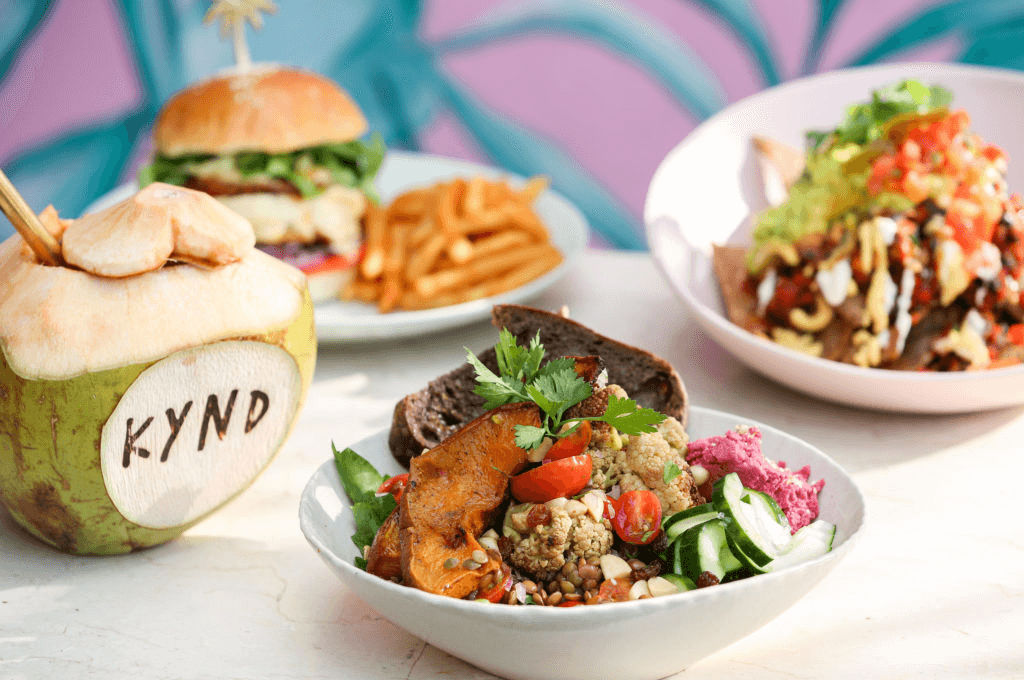 Strawberry Fields
Bursting with character, Strawberry Fields is not to be missed! With their Mac and Cheese Balls being our guilty pleasure, you'll also find a mouthwatering selection of burgers that'll make you feel right back at home.
At their boutique bar, you'll find bartenders shaking premium spirits not found anywhere else on the island!
Phone: +62 859-6900-9245
Website: http://www.strawberry-fields.co/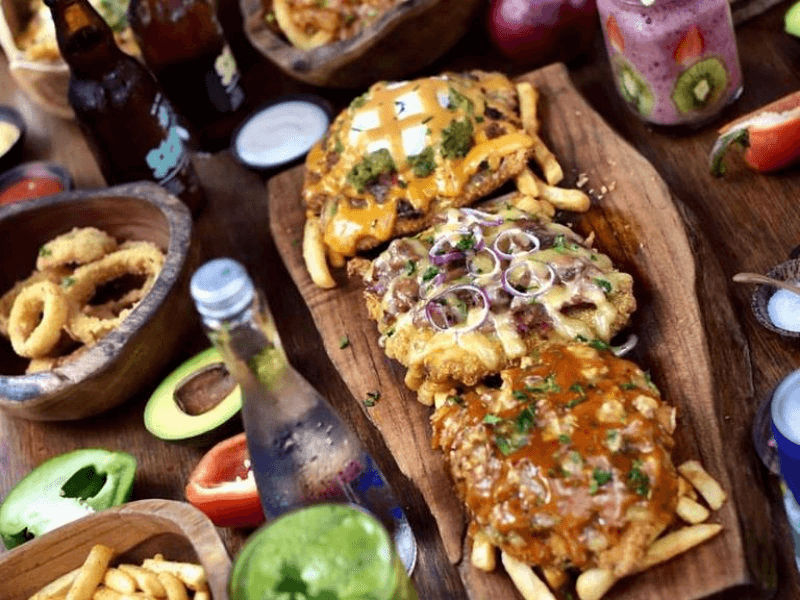 Restaurants
Barbacoa + Bikini
When it's time to get down to business, restaurants in the "yak" don't mess around! With perfection across the board, impeccable service, and ingenuity invested into each dish, an evening visit to Seminyak's hottest restaurants, Barbacoa or Bikini, is mandatory for the fine dining experience of your dreams!
With Barbacoa dishing out the hottest Latin food on the island, it's impossible for one to resist their smoky flavors and signature cocktails!
While Bikini makes every night a celebration with the perfect combination of techniques and textures which are reinventing shared plate dining!
Barbacoa Restaurant
Phone: +62 812-3999-9825
Website: http://barbacoa-bali.com/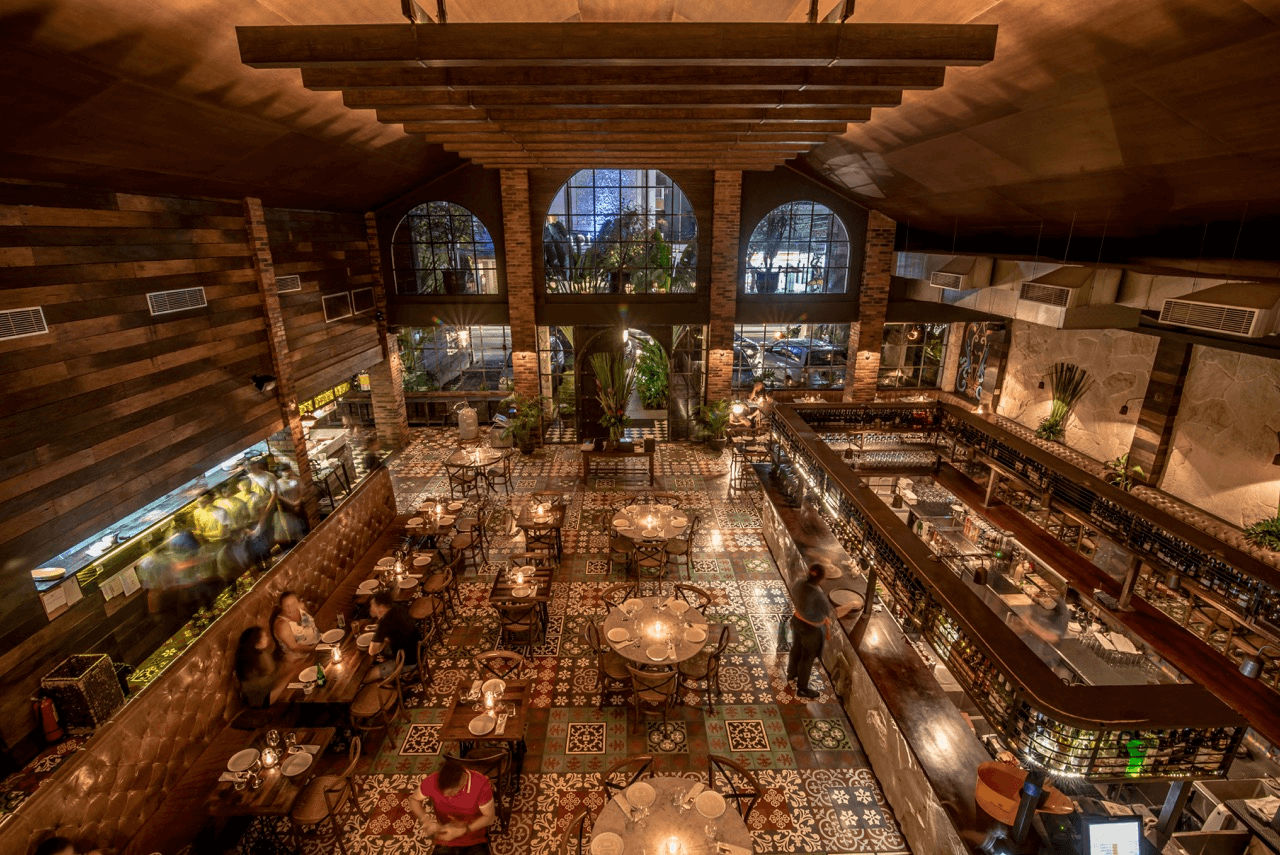 Bikini Restaurant Bali
Phone: +62 813-5338-2346
Website: http://www.ulookhotinbikini.com/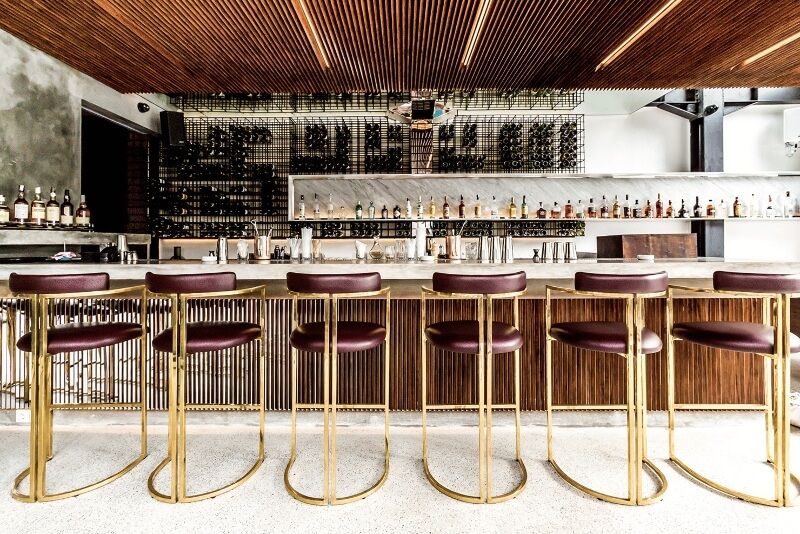 Shopping
With boutiques pulling inspiration from luxurious bohemian designs and tropical linen styles, Seminyak is the one-stop destination to satisfy all your shopping desires!
Primarily from the corner of Jalan Raya Legian towards Jalan Laksmana, you can find rows of iconic boutiques sporting designer clothing labels, handcrafted home goods, and contemporary art!
With a high chance of finding your next closet staple, our top boutiques to check out are Bali Tailor, Monsieur Blonde and Biasa Bali!
Bali Tailor
Phone: +62 819-9907-7604
Website: https://thebalitailor.com/
Monsieur Blonde
Phone: +62 813-5393-4441
Website: https://monsieurblonde.com/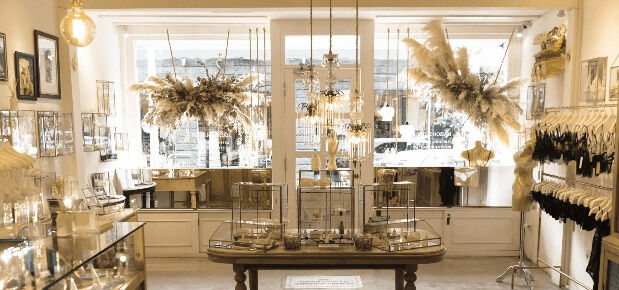 Biasa Bali
Phone: +62 361 730308
Website: https://biasagroup.com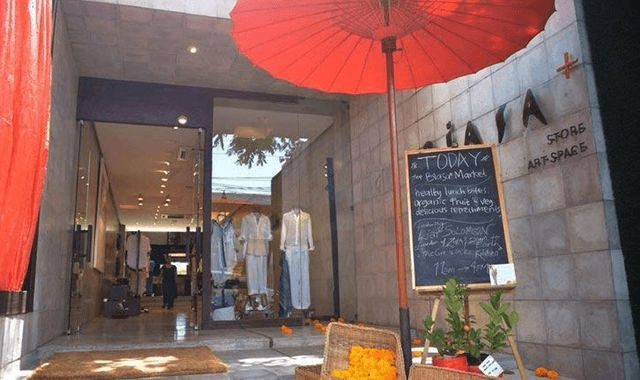 Spa Sessions
Prana Spa
It wouldn't be paradise if you didn't spoil yourself! Book yourself in for a well-deserved pampering session at the island's most blissful spas.
With a focus on holistic healing, the famous Prana Spa combines influence from rustic Middle Eastern architecture and traditional Indian healings to indulge you in ayurvedic services set in elaborately designed treatment rooms!
With endless praises, we confidently say you'll find yourself effortlessly melting into your massage table in total bliss!
Phone: +62 361 730840
Website: http://pranaspabali.com/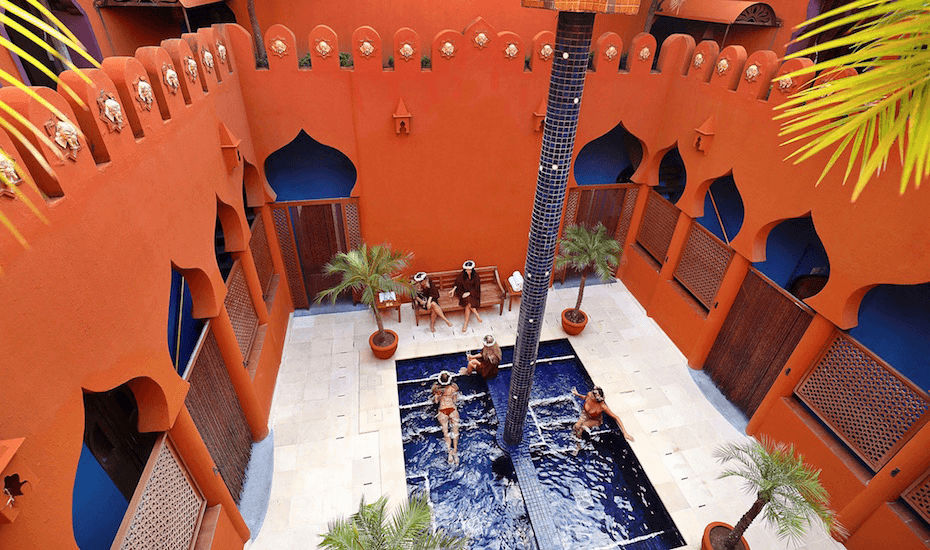 Bodyworks
Open for more than twenty years, Bodyworks prides itself as the first and most experienced day spa in Bali which will leave you delightfully impressed with any service selection!
Ticking all the boxes, their signature two-hour exfoliation treatment is guaranteed to have you feeling on cloud 9.
Equipped with pregnancy pillows, we highly recommend this for our pregnant travelers as the team definitely know what they are doing!
Phone: +62 361 733317
Website: http://www.bodyworksbali.com/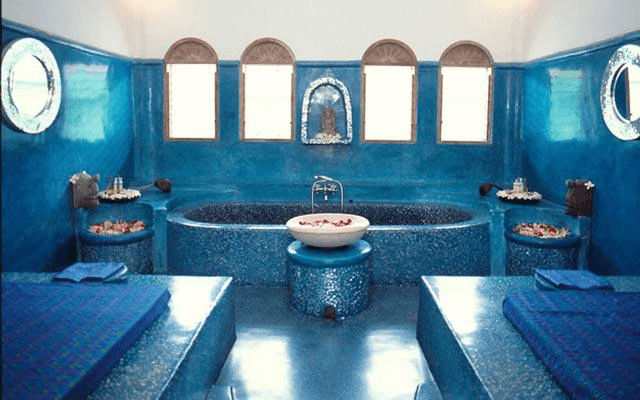 Spring Spa
Tailored perfectly for bridal parties, hen nights, and your next unforgettable gal pal get-together, Spring Spa brings an ultra-chic spa experience that meets the desires of Seminyak's sophisticated clients.
Having mastered premium customer service and affordable pricing, Spring staff provides attention to detail making it unlike any spa in the city!
With having received endless positive reviews on their Deep Tissue Massage, we are certain it'll have you returning the next day for more!
Phone: +62 813-3862-7222
Website: http://www.springspa.com/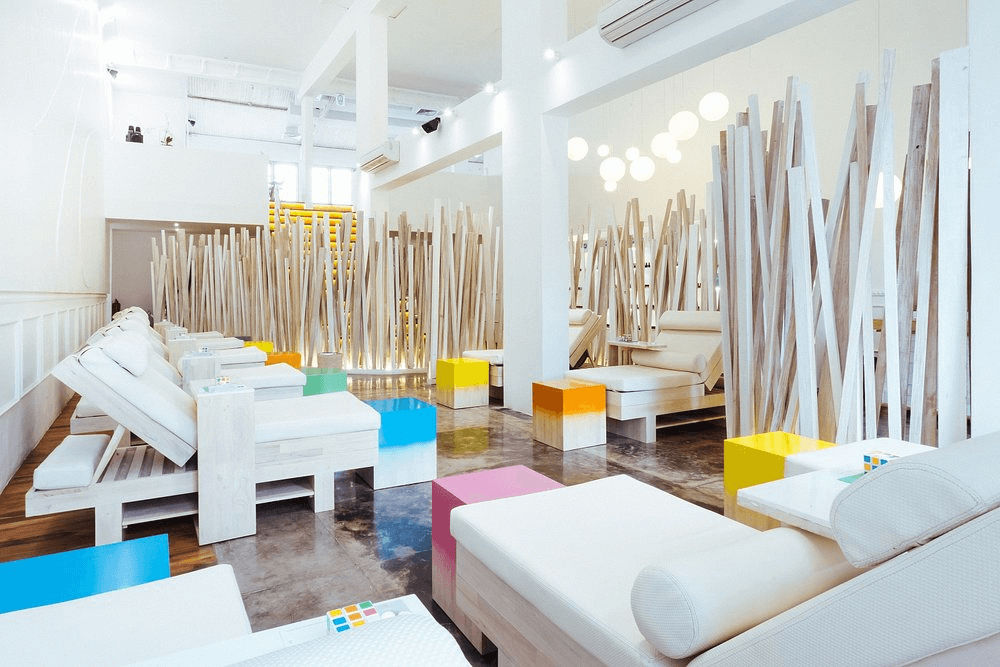 Sunsets
La Plancha
Confirmed by both locals and tourist alike, witnessing a Seminyak sunset will have you feeling #blessed. Unlike any beach bar you could ever imagine, we can't recommend La Plancha enough for sunset cocktails and live music.
With the most care-free energy, glistening sand, and an assortment of colorful beach bean bags aligned along the shore - La Plancha immediately won and forever will have our hearts with their ultimate island vibes which creates for the perfect get-together or special date!
Phone: +62 878-6141-6310
Website: http://laplancha-bali.com/