What is The Best Time To Visit Bali? - [2023 Best Time to Visit]
What is The Best Time To Visit Bali? - [2023 Best Time to Visit]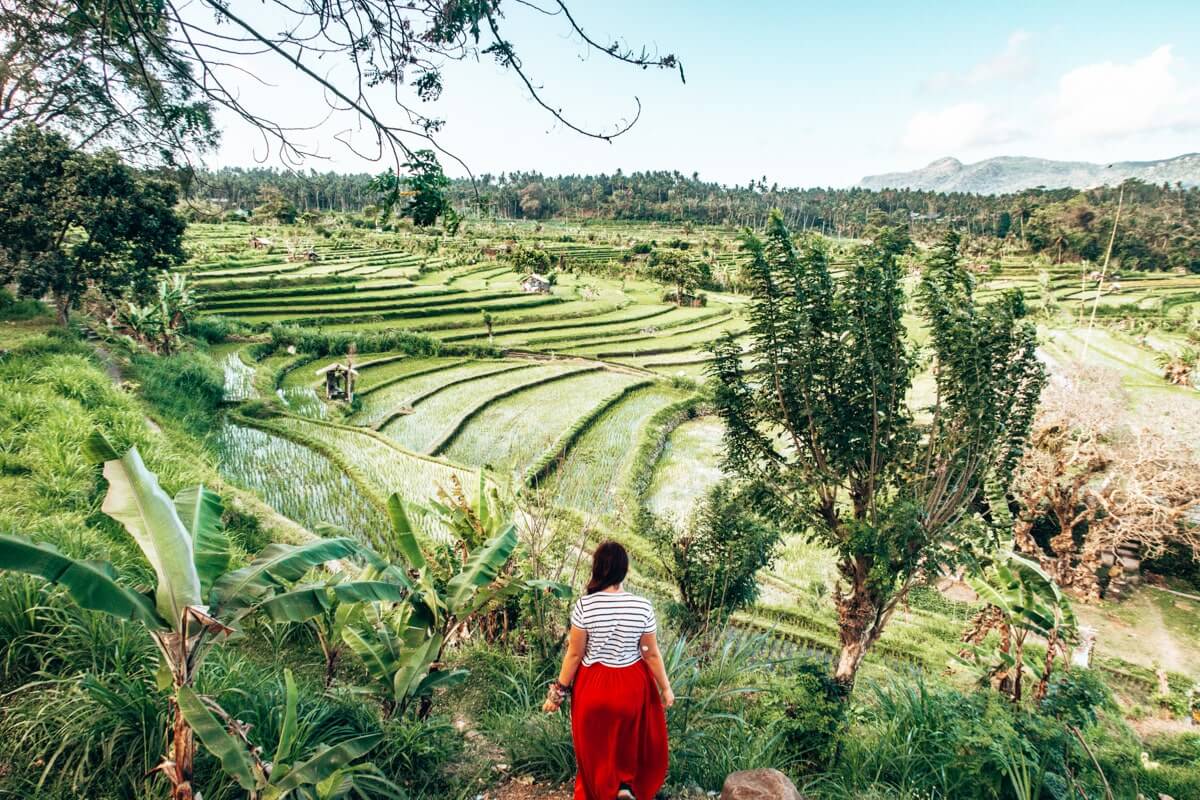 Bali is located only 8 degrees from the equator, meaning it has a tropical climate - this year-round warm weather is what draws most tourists to the island. But there are some slight changes in the weather depending on what time of year you go - read on to discover the best time to visit Bali.
Unlike countries like the US and UK which have 4 distinct seasons, Bali only has 2 main seasons: the wet or rainy season (November - March) and the dry season (May - October). These are pretty self explanatory - the only big difference is the amount of rainfall.
But even in the rainy season, the weather is still sunny and hot the majority of the time, it just means that the chance of a shower is a bit higher! It's important to know the best time to visit so you can make the most of any tours in Bali you book.
More rain in the wet season, paired with slightly high temperatures does mean this time of year is more humid, whereas the dry season sees slightly cooler temperatures and less humidity. The dry season is definitely the more popular time to visit, but with this comes more tourists and higher prices! This is why it's important to figure out the best month to visit Bali before you book your trip!
Bali is actually an amazing place to visit whichever time of year you choose to come, but the tips in this blog will help you decide what the best time to visit Bali is for you.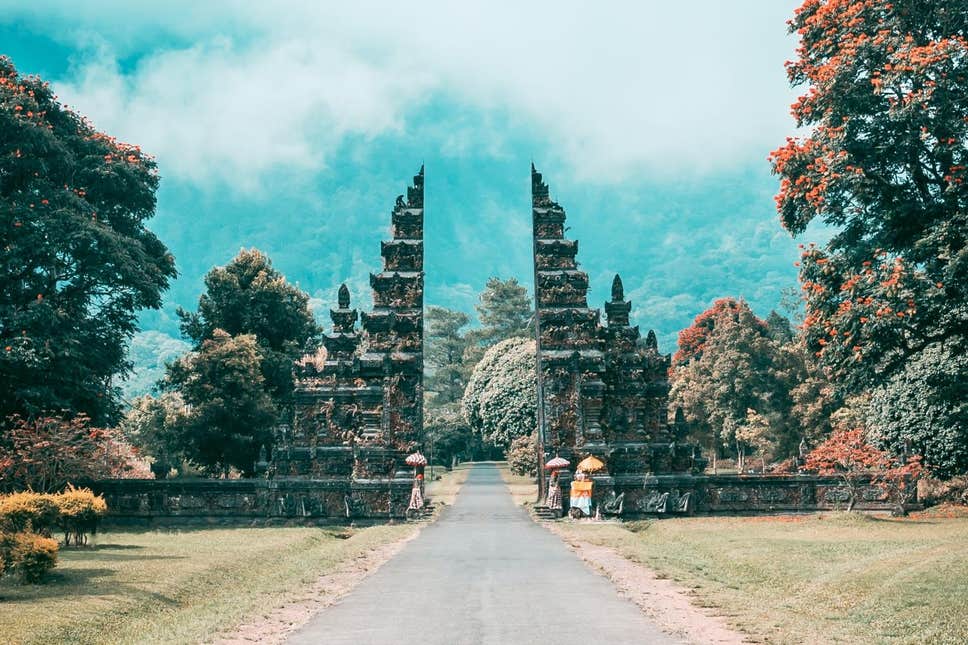 Overview
Coldest month: August
Rainiest month: January
Driest month: August
Most crowded months: March - August & December
Least crowded months: September - November & January - February
Dry Season (May - October)
If it's dry, hot, sunny days with little chance of rain you're after then it definitely makes more sense for you to visit Bali during the dry season. Daytime temperatures hover around 25 - 30° C, with nights and mornings getting a bit cooler.
The nice thing about visiting during the dry season is it's very comfortable - it's pleasantly warm but you won't find yourself overheating or struggling to catch your breath, even during a dynamic yoga class or brutal workout!
The obvious disadvantage to coming in the dry season is that there will be A LOT of other tourists around, especially when it comes to traffic on the roads. This does differ depending on where you are, with Canggu, Seminyak and Ubud being particularly popular.
Less well-known places may still be fairly quiet. And if you're looking to enjoy the buzzing nightlife and meet plenty of other travelers then this won't be a problem for you!
Another thing to bear in mind when thinking about the best time to visit Bali is that the more mountainous areas tend to be a lot cooler, particularly during the dry season, so if you're planning a hike up Mt Batur or Mt Ijen, remember to bring some long pants and a hoodie as it will be cold at the top! Particularly before the sun rises.
Dry season months
The year round weather in Bali changes dramatically, so it's important to make sure you check our Bali weather guide below to see when visiting would suit you best.
April: April is one of the hottest months of the year in Bali, so if you're looking to achieve a deep Bali tan then this could be the month for you! Easter weekend gets particularly busy, but it's definitely not the busiest month of the year.
Average daily temp: 77-94° F (25-34° C)
May: May is still very hot but not quite as hot as April. This is when humidity really starts to decrease in Bali.
Average daily temp: 75-92° F (24-33° C)
June: Definitely one of the more popular months to visit as the temperatures are comfortable and the surf starts to get more consistent.
Average daily temp: 72-89° F (22-32° C)
July: This is when tourism is at it's peak in Bali as a lot of countries have school holidays during this month. More tourists does mean accommodation can be a bit harder to come by and slightly pricier (but still great value), but you'll be fine as long as you book in advance.
Average daily temp: 73-87° F (23-31° C)
August: Peak tourism continues throughout August as temperatures stay comfortably cool. Indonesian Independence Day is celebrated on Aug 17th which is really great to experience! Head to your nearest bar and celebrate with the locals in style!
Average daily temp: 72-85° F (22-29° C)
September: Tourism starts to drop off slightly as temperatures slowly start to increase again. Still a great month for guaranteed dry weather and consistent surf.
Average daily temp: 73-89° F (23-32° C)
October: Temperatures continue to rise but humidity stays fairly low. One of the best months of the year for surfing!
Average daily temp: 75-93° F (24-34° C)
Best things to do and see during dry season in Bali
The dry season is a great time of year to enjoy snorkeling and diving as the seas are fairly calm, meaning high visibility so you can capture the marine life really well! Head to Nusa Penida and Nusa Lembongan by boat to visit some amazing dive sites.
The slightly cooler temperatures make it the perfect time to visit Bali and enjoy outdoor activities like hiking. Sunrise treks up Mt Batur and Mt Ijen are tiring (wake up call is usually around 1 - 3am) but so worth it!
Ubud is also a great place to visit during the dry season as you can wander around the rice terraces and waterfalls without having to worry about getting caught in a shower!
Surf! The dry season is known for clean, consistent waves that can get pretty big which you should take into account when you're planning the best time to visit Bali.
Pros of visiting Bali during the dry season
Very little rain
Humidity is bearable
Mosquitoes aren't as big of a concern
Lots of festivals and events happening
Cons of visiting Bali during the dry season
Busiest season meaning a lot of other tourists around
Hotel prices spike in July and August
Traffic gets pretty crazy in Bali, especially in the major tourism areas such as Kuta during the high season
Major tourist attractions such as temples and parks will be very crowded
What to pack for Bali during the dry season
Good hiking/walking shoes
Swimwear
Activewear
Sunscreen
Surfboard and/or diving gear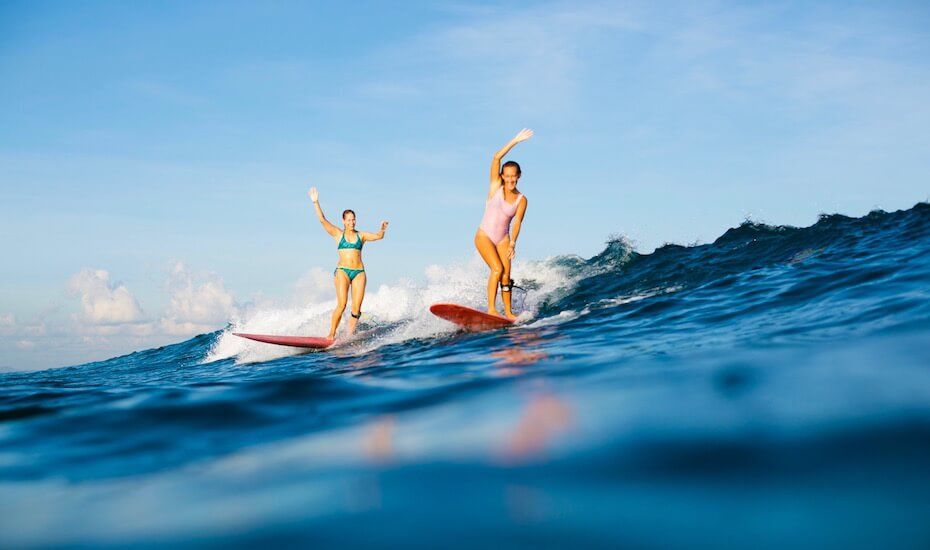 Our Best Selling Tour
All-Inclusive

VIP Bali Flying Dress Photoshoot - Uluwatu

Our VIP Flying Dress Uluwatu Photoshoot will having you looking like an Instagram Rockstar. You will be able to choose one of our famous flying dresses to wear while our professional photographer snaps a ton of great photos for you. We will take photos at some of the most beautiful spots in Uluwatu. Your personal assistant for the day will make sure your dress looks perfect as they will help you to arrange the dress and all of your poses for the day. This Bali flying dress photoshoot is an experience that you don't want to miss out on!
Wet Season in Bali (November - March)
So we know, visiting Bali during the 'wet' or 'rainy' season doesn't sound that appealing, but trust us it's not as bad as it sounds! Although the weather in Bali is slightly more inconsistent and the chances of getting caught in a shower are higher, it's still likely to be hot and sunny the majority of the time.
Showers can last a few days but mostly they clear up after about an hour or so and in between showers the sky always dries up and the sun always shows its face!
Sometimes the rain can be really heavy and you get the occasional thunderstorm, but actually there's something so beautiful about experiencing a real tropical downpour sometimes I think!
The other thing to think about is the humidity, which does increase during this time of year, but you probably won't notice the difference that much and at least your skin will have a dewy glow!
The surf is also less consistent during this time but there are still surfable waves pretty much every day - particularly for longboarders as the waves tend to be a bit smaller too!
Rainy season months
November: The perfect time to come if you're looking to escape winter in the Northern hemisphere! Temperatures are pleasantly hot and you're guaranteed a nice winter tan.
Average daily temp: 74-91° F (23-33° C)
December: Christmas and New Years are usually busy, with many families choosing to celebrate their holidays on vacation. It's also great to experience Christmas time in Bali, despite the majority of the country being Hindu and Muslim. Apart from the peak holiday times, it will be relatively less touristy.
Average daily temp: 74-91° F (23-33° C)
January: This is the quietest month of the year with the most rainfall, but still a great time to visit if you fancy exploring the island with less tourists around and having the surf to yourself!
Average daily temp: 74-91° F (23-33° C)
February: Between low and "shoulder season," February is still quite hot and humid. However, with the frequent precipitation you're likely to see slightly less tourists.
Average daily temp: 76-92° F (24-33° C)
March: Spring break in the Northern hemisphere means crowds start to increase again, particularly in the main tourist hotspots. Nyepi is also celebrated in this month. On this day the whole island shuts down and everyone (including tourists) is required to stay inside, be quiet and respectful and travel as little as possible, so definitely be prepared for this if you visit during this month!
Average daily temp: 75-93° F (24-34° C)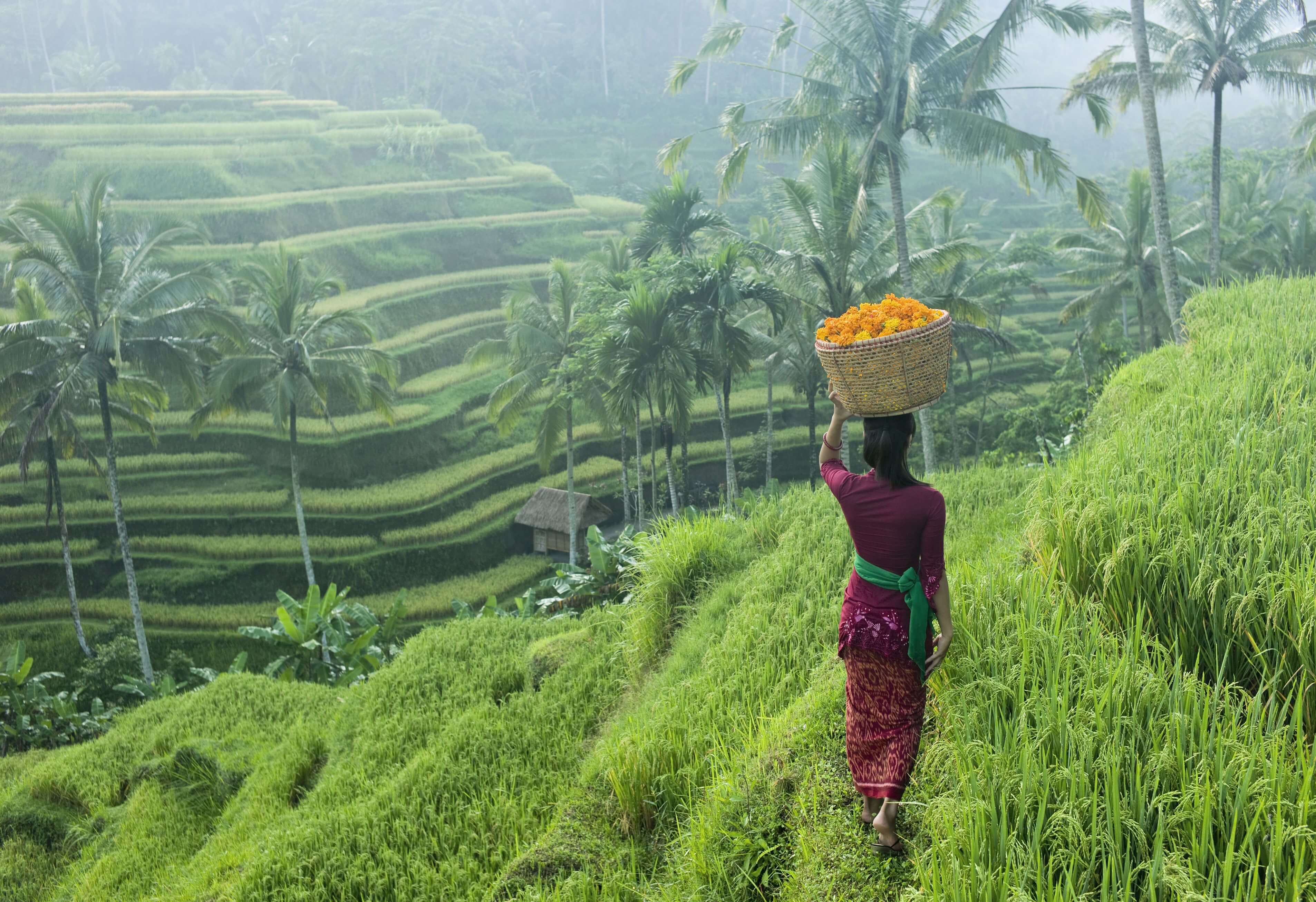 Best things to do and see in Bali during the rainy season
Popular tourist attractions like temples and waterfalls will be less crowded during this time, so definitely take advantage of this! Uluwatu Temple and Tanah Lot Temple are definitely not to be missed. Visit at sunset to get some amazing photographs.
The popular Monkey Forest in Ubud will also be slightly quieter, but remember to take a raincoat and watch out for those pesky monkeys who like to pinch your possessions in exchange for bananas!
The rainy season is also a great time to visit waterfalls as some of them actually dry out during the dry season! Tegalalang Waterfall and Banyumala Twin Falls are must-sees for sure.
Pros of visiting Bali during the rainy season
Bali tends to be less crowded
Typical tourist attractions such as temples and beaches will be quieter
Traffic on the roads won't be so bad
The weather is still hot and sunny the majority of the time
Cons of visiting Bali during the rainy season
Higher chance of rain
High temperatures and high humidity
Mosquito!
Decreased visibility at dive sites due to weather
What to pack for Bali during the rainy season
Mosquito repellent
Rain gear
Rubber flip flops
Light, loose fitting, breathable clothing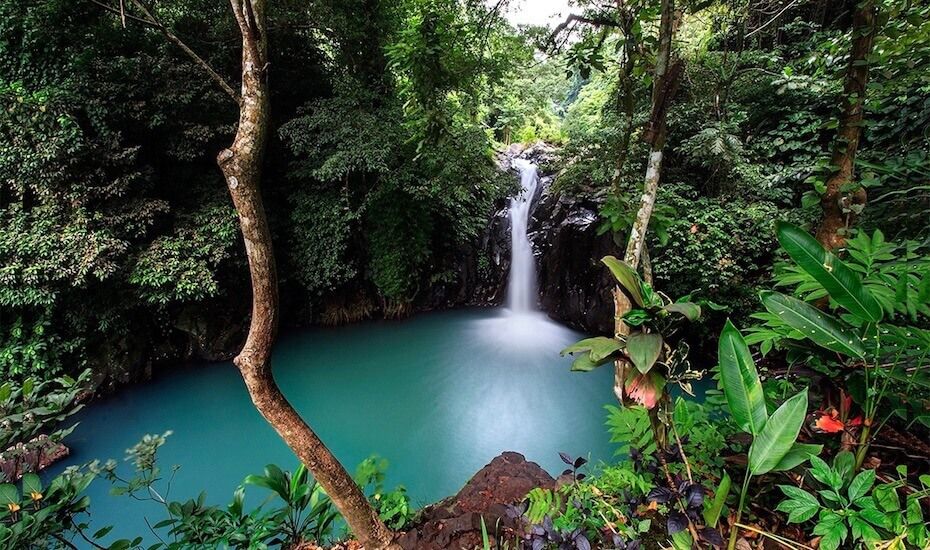 Conclusion
In our opinion, Bali is an amazing place to visit year round and it's actually great to experience both seasons if you can. Both seasons have their pros and cons, but you'll still have a great time no matter what the weather in Bali!
If you have specific reasons for visiting Bali e.g. to surf, then the best time to visit Bali for that reason is important to take into consideration when deciding what time of year to come. Bali is a truly magical place and we'd love to show you around! Head to our website to see all of our tours in Bali.
Get your VACATION on!
Expertly curated emails packed full of vacation inspiration, travel tips and more!