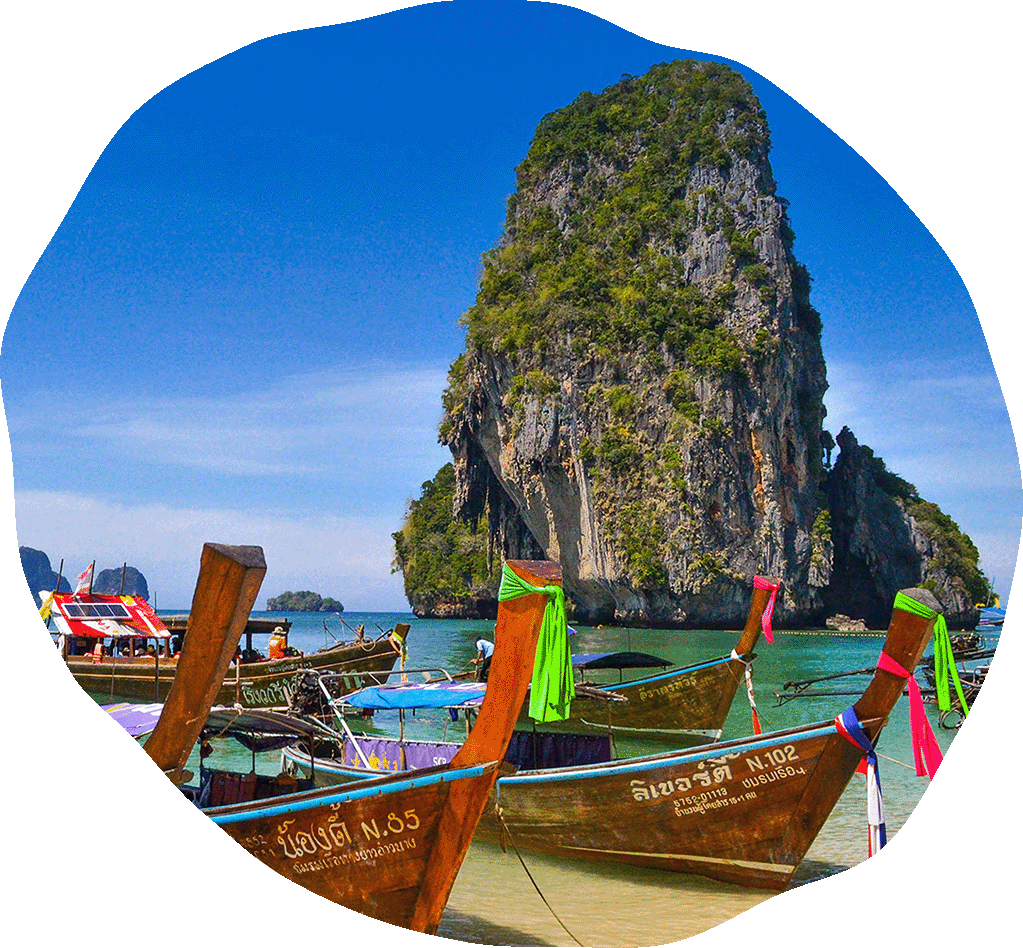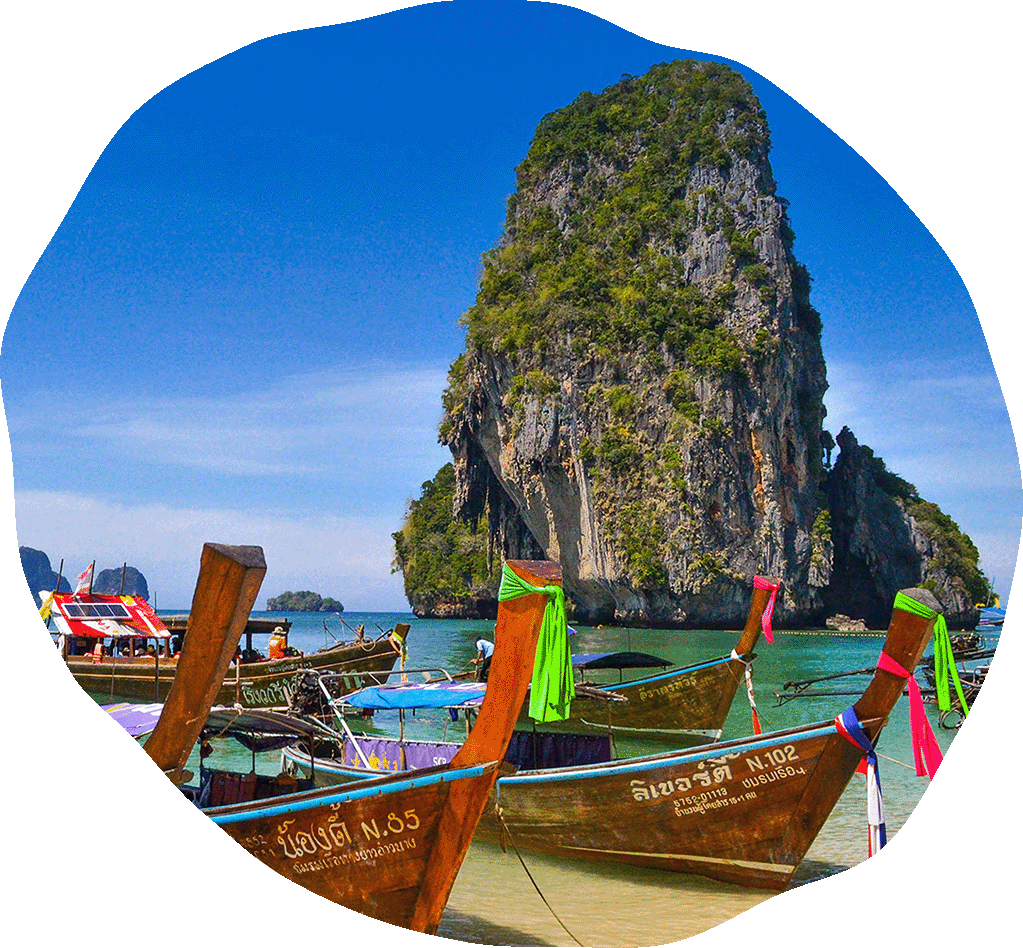 Krabi
Krabi is a province in southern Thailand known for its beautiful beaches, limestone cliffs, and lush tropical forests. It is popular among tourists for activities such as rock climbing, sea kayaking, and island hopping. The province also has a number of historical and cultural sites, including the Tiger Cave Temple and the Chao Fah Pier, which is a departure point for boat tours to nearby islands.
Best time to visit

Between November and March is the best time to visit Krabi.

Currency in country

Chiang Mai's currency is called the Thai Baht. 1 USD is equivalent to 32.89 Thai Baht.
You have to see
What are you
looking for?
TOP 7 PLACES TO VISIT IN KRABI
Krabi actually covers quite a large area, so a lot of the attractions require a bit of traveling, but when everywhere you look is beautiful it is no hardship at all.
Read Article