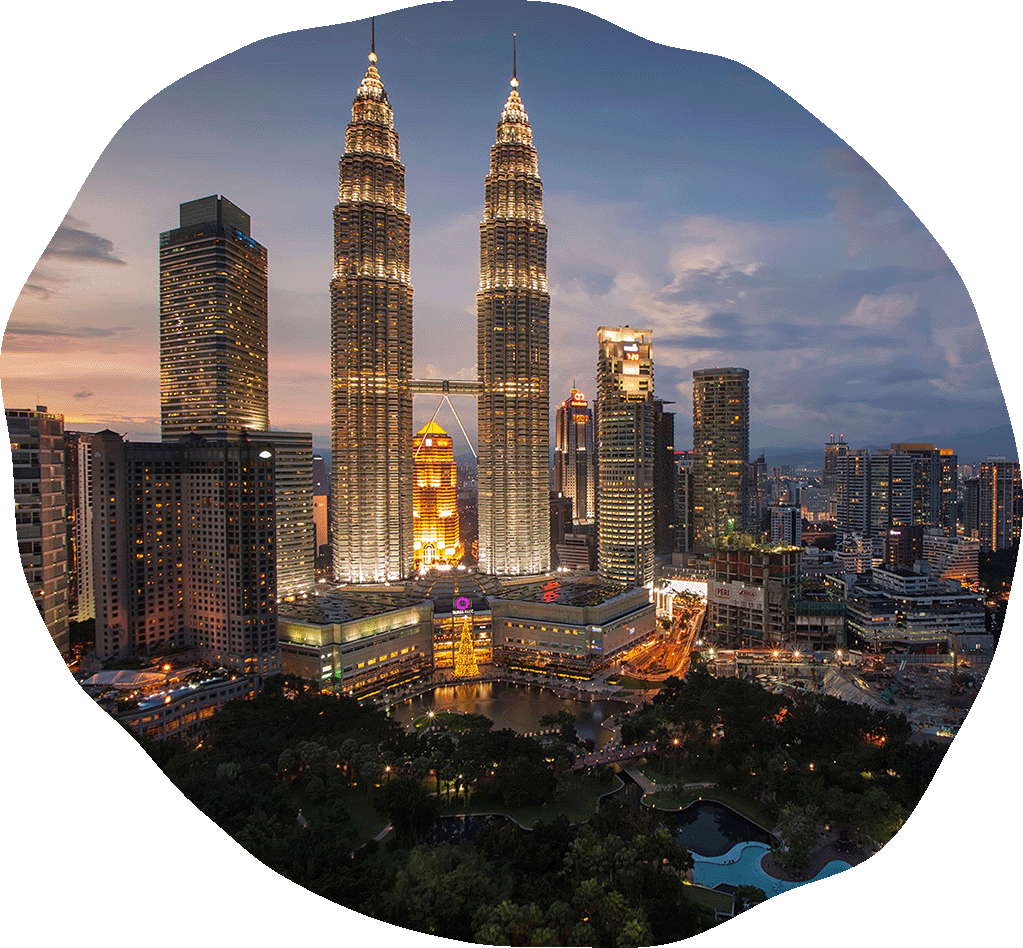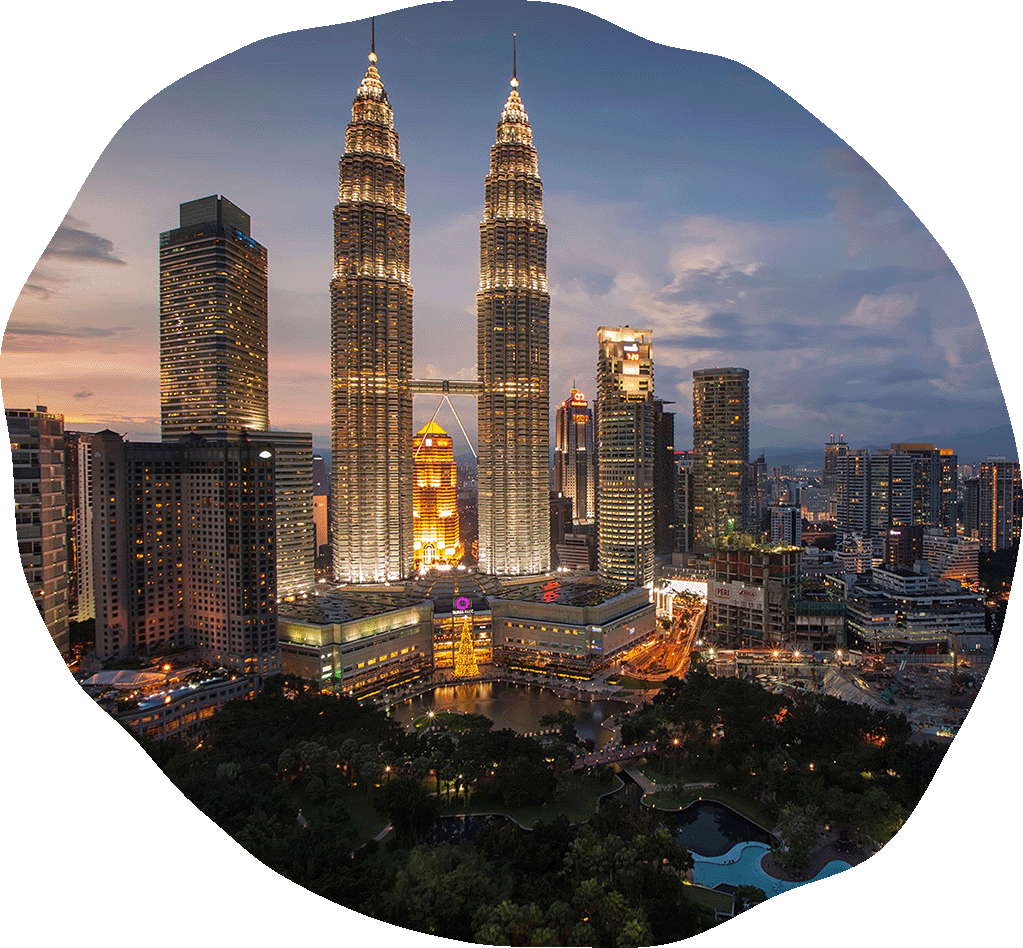 Kuala Lumpur
Kuala Lumpur is the capital and largest city of Malaysia. The city is known for its modern skyline, which includes the iconic Petronas Twin Towers, and its diverse culture, which blends Malay, Chinese, and Indian influences. A popular tourist destination offers various attractions such as the Batu Caves, the National Museum, and the Central Market.
Best time to visit

December to January and June to August is the best time to visit Kuala Lumpur, Malaysia.

Currency in country

Malaysia's currency is called the Malaysian ringgit (RM). 1 USD is equivalent to 4.3255 Malaysian ringgit.
You have to see
What are you
looking for?
Must-do's in Kuala Lumpur
Kuala Lumpur Instagram Tour: Most Famous Spots
Experience the hustle and bustle of this amazing city, and take in all the culture. Your guide will even help you to get some great Kuala Lumpur Instagram vacation snaps!
Read Article